Are you planning on visiting Kyiv in the near future? Are you an avid gambler at the same time? If you're excited about visiting the Ukrainian capital for a few days, but want to play your favourite slots online while you're in town, fear not. This handy and informative article will tell you everything you need to know about gambling in Kyiv, including the country's fraught history with the pastime, what to expect upon your arrival and how you can still play, even when you're away.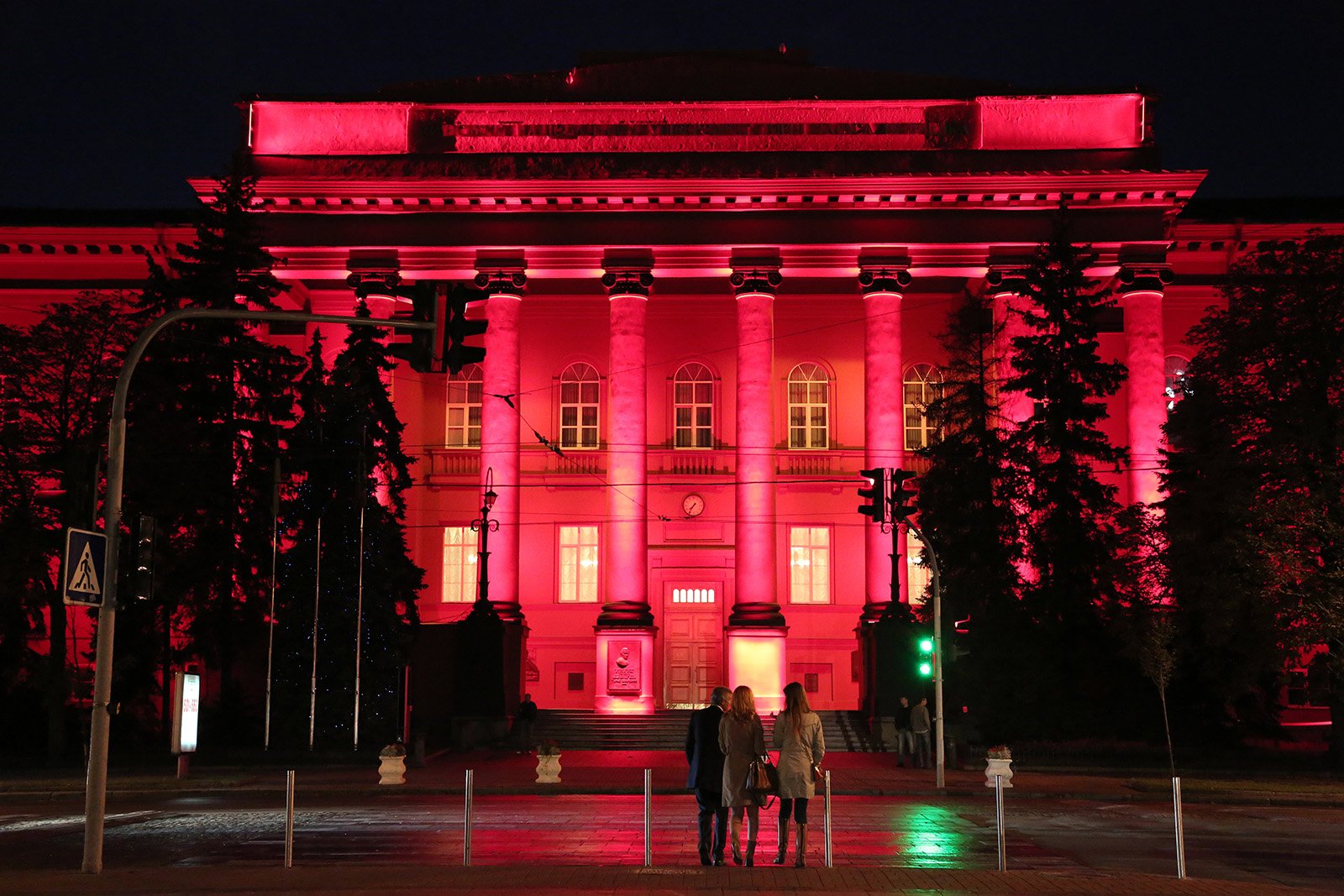 Are casinos legal in the Ukraine?
Between 2009 and 2020, gambling was illegal in the Ukraine. However, new President Volodymyr Zelensky formally signed a new law reapproving the legality of gambling in the country in August last year. This meant that casinos - both land-based and online varieties – could open up to the public again. President Zelensky enacted the law in a bid to clamp down on the illegal gambling industry and raise funds for his government at the same time.
Where are the land-based casinos in Kyiv?
One of the stipulations of the new law signed by President Zelensky was that all land-based casinos in Kyiv have to be housed within five-star hotels, while they must be in four-star hotels in all other parts of the country. Since the legislation was passed fairly recently, it's still unclear which of Kyiv's best hotels are offering their clients the chance to gamble on premises. However, it's likely that all five-star hotels in the city will incorporate a casino within a matter of years.
What about playing online?
The legalisation of gambling in the Ukraine was extended to include online casinos, as well. That means that you can safely and legally enjoy the great range of games and slots on offer at www.loyalcasino.com/en/casino while visiting Kyiv, giving you the ability to gamble from the comfort of your own hotel - even if it doesn't have a casino inside it! Just remember that only those online casinos which apply for the relevant license can be accessed while in the Ukraine, so be sure to check the relevant terms and conditions on your preferred site before boarding the flight.
Are winnings taxable?
All players must pay taxes on any winnings they incur from gambling, whether that be online or in person. This constitutes an 18% personal income tax that is applied to any amount, although it is generally only enforced on larger sums like those in excess of €10,000. However, it's advisable for you to declare and pay tax on all your gambling earnings, since the authorities could penalise you with a fine and force you to pay back taxes, all but negating any profit you might have made.
What about other forms of gambling?
Sports betting, lotteries, bingo and poker games are all considered legal thanks to the 2020 ruling. Other types of gambling, such as fantasy football or virtual sports betting, remain illegal under the new regulations. Social and informal betting is not deemed as gambling and as such, remains legal as well. However, it should be noted that the legal age for gambling in the Ukraine is different to many other countries: 18-year-olds may participate in the state lotteries, but only those 21 and over can indulge in other forms of gambling.