Klubokawiarnia Daleko Blisko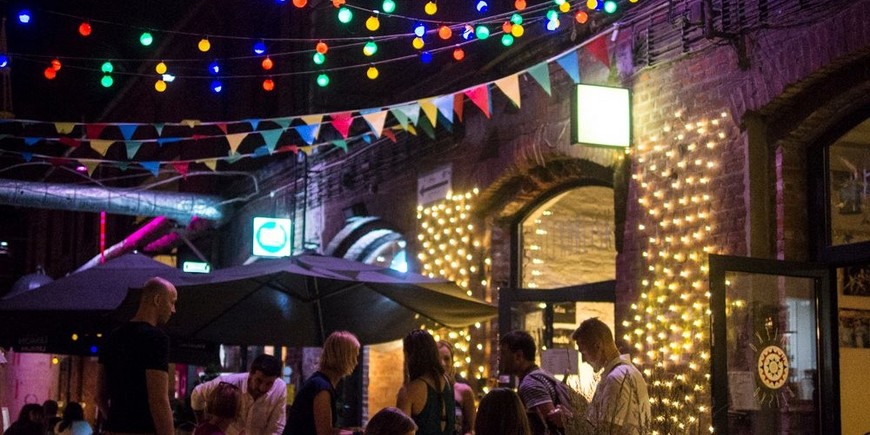 A cosy little place aimed at travellers and those interested in other cultures. Drop by for a slice of homemade cake and choose from their range of bottled ales and hot drinks from around the globe. Perfect for a world café is the American IPA (India Pale Ale) from Poland's Kormoran Brewery - three countries in one bottle! The décor is a bit sparse, with a few maps, books and a disappointing range of touristy trinkets from other countries (pan pipes, Russian dolls and a toy London Routemaster bus) that will hopefully grow into something more interesting as time goes by. The weekly illustrated talks by well-travelled souls are also immensely popular; we arrived just before a talk on a journey around Central America (in Polish) and the little café was packed to bursting.
Amenities
Child-friendly
Facilities for disabled
Takeaway
Dogs Allowed
Wi-fi
Open
Open 12:00 - 23:00, Fri 12:00 - 02:00, Sat 11:00 - 02:00, Sun 11:00 - 23:00.