For many tourists and first time visitors to Łódź walking down ul. Piotrkowska pedestrian strip can seem like a never-ending journey. Nevertheless, it is definately rewarding, and down the bottom has even more alternative culture, terrific gastronomy and another whole courtyard complex for you to explore on the other side! So muster your strength, strap on your boots and head south to Piotrkowska 217...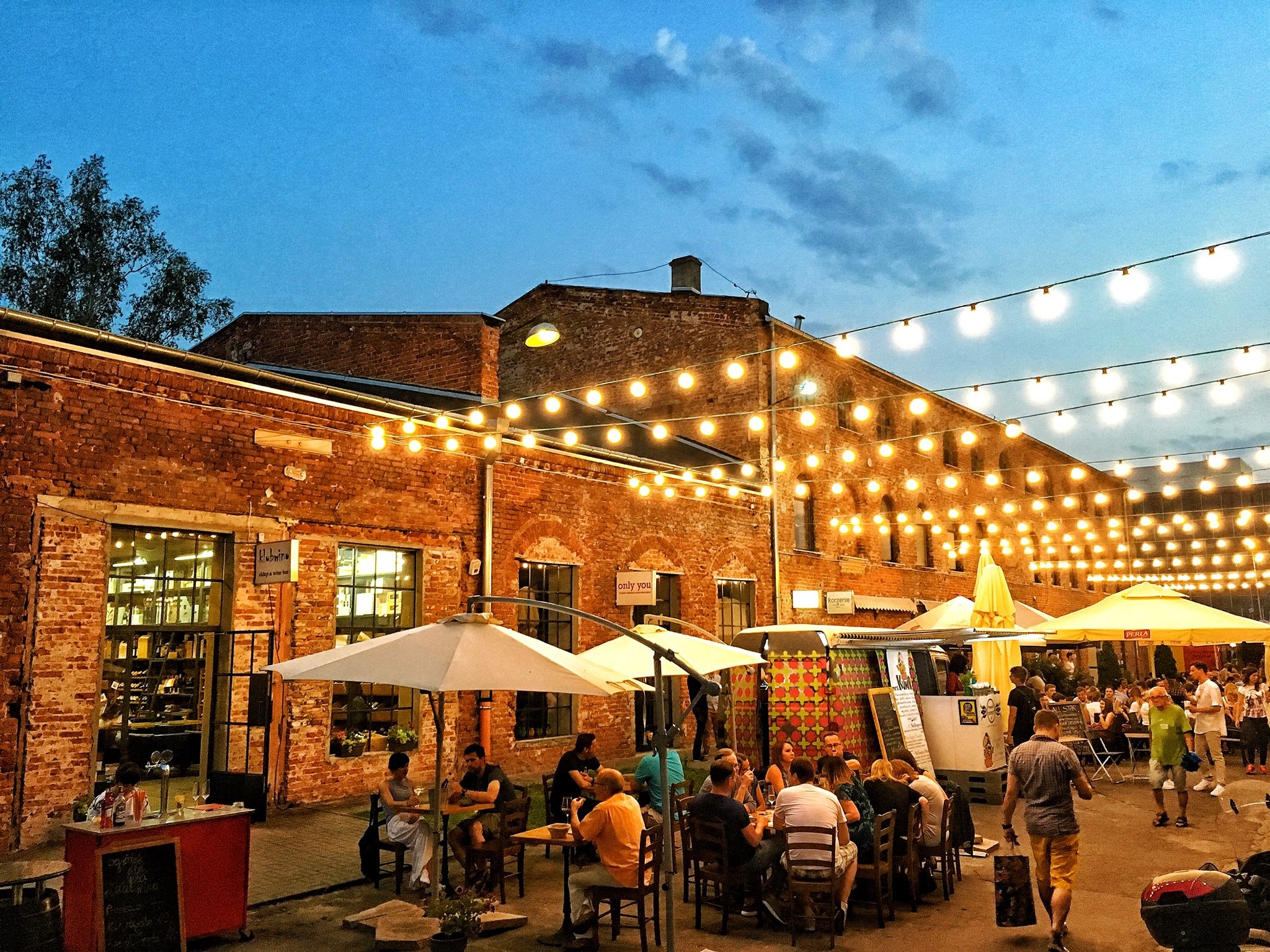 Łódź has become synonymous with post industrial cool. It is already one of the biggest success stories in Poland if not Central Europe of how a post industrial city can and should recover and adapt after the collapse of heavy industry, textiles and manufacturing in the 20th century. The transformation of the Manufaktura complex was just the starting point and the revitalisation of former disused factory buildings across the city has only spread. Many of the abandoned buildings being converted into exclusive lofts or commercial real estate (ie. the Lofts at Księzy Młyn). However another trend has taken hold over the last decade which is quite unique to Łódź and that is the development of factory and courtyard complexes into thriving gastronomical, artistic and nightlife venues and full blown destinations. OFF Piotrkowska is the best case example of what kind of synergy and energy can manifest when local business minds, property developers, artists and gastronomic visionaries come together. But OFF grew slowly and organically and is now on of Łódź's key attractions, for nightlife, food and just regular ol' sightseeing!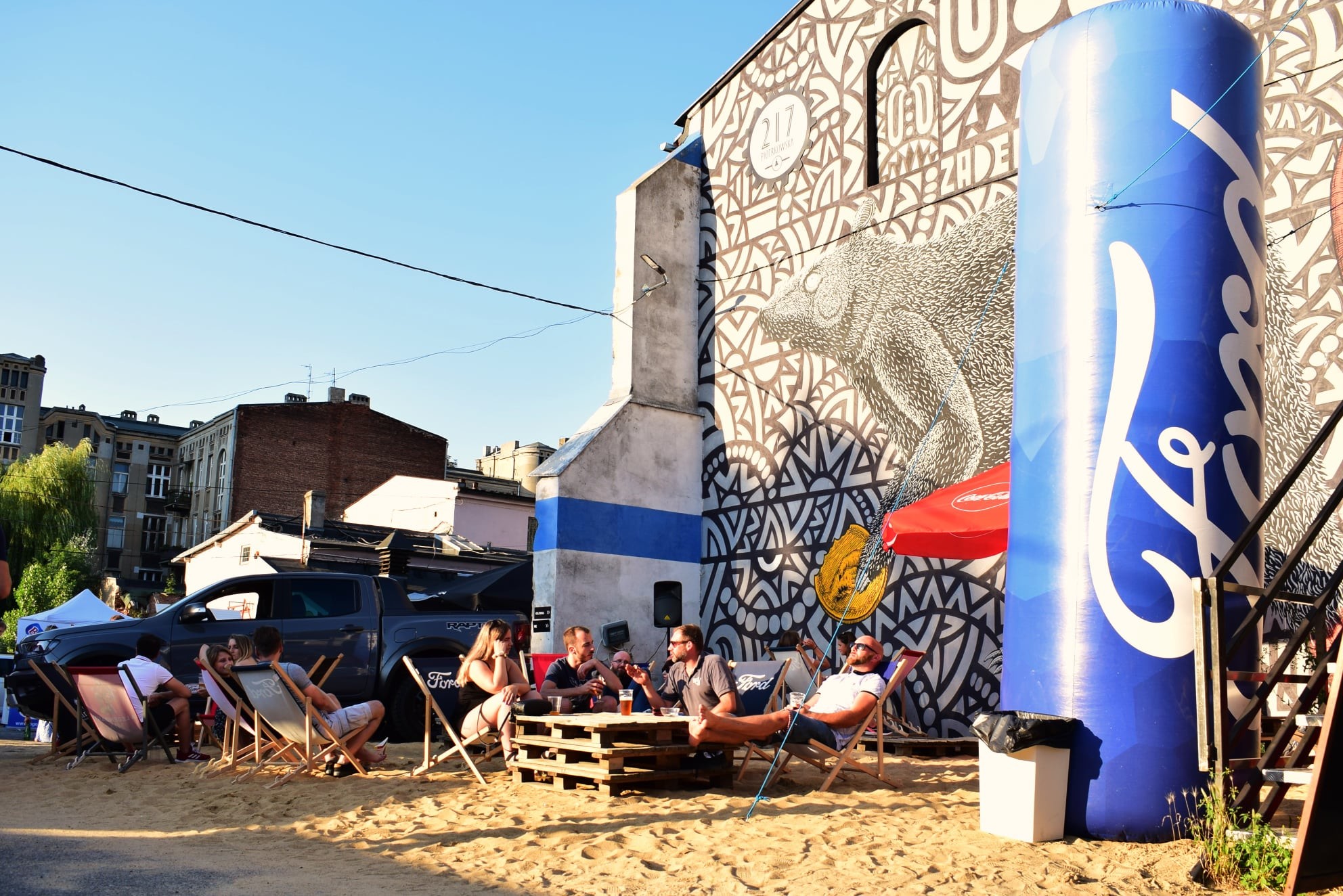 The next big post industrial courtyard development project is known as Piotrkowska 217, which is conveniently also the address to tell your friendly rickshaw/taxi driver if you don't feel up to a brisk walk or bike ride south. This former iron smelting factory has a similarly illustrious history to other factories in town, however on a slightly smaller scale. Okam Property Developers purchased the space over five years ago and quickly set out renovating many of the former machine halls and former workshops in the complex. Right out of the gates Okam declared they wanted 217 to be a creative zone for artists and entrepreneurs and they have stuck to their guns ever since. Unlike OFF however, which focused more on nightlife and alternative urban culture (here's looking at you hipsters), 217 focused first and foremost on food. And not just any old food – but street food from around the world. Before Okam had even finished renovating 217 they organized the very first Łódź Street Food Festival in January of 2014 featuring stationary food vendors as well as a fleet of food trucks parked all over the courtyard complex.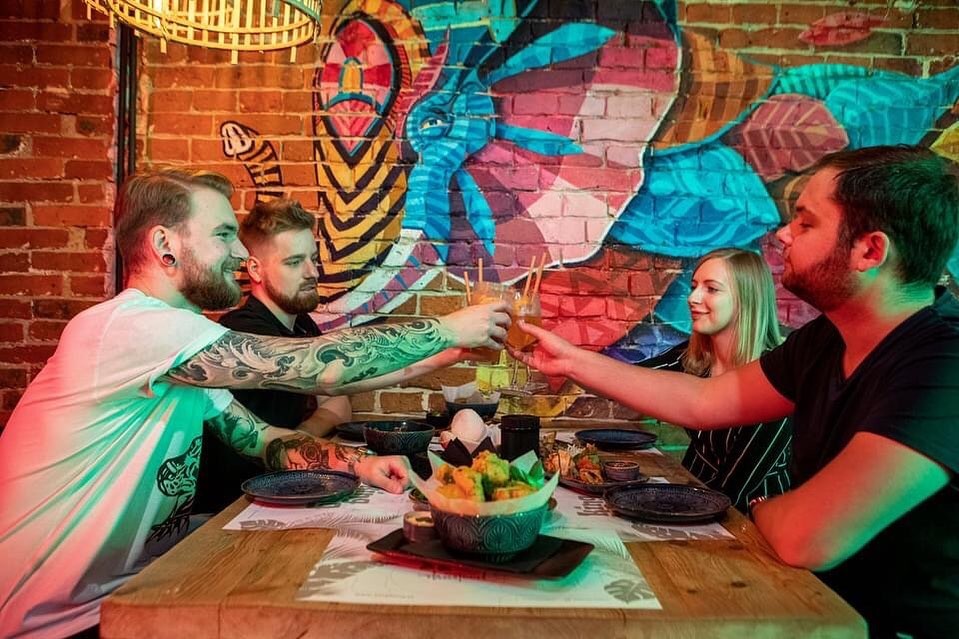 The event was an overnight success and officially put 217 on Łódź's culinary and cultural map. The concept proved so popular that it became a cyclical quarterly event which attracted tenants, locals and tourists alike. Now just a few years later most of the properties in the complex are rented out and the Street Food Festival that started it all remains popular.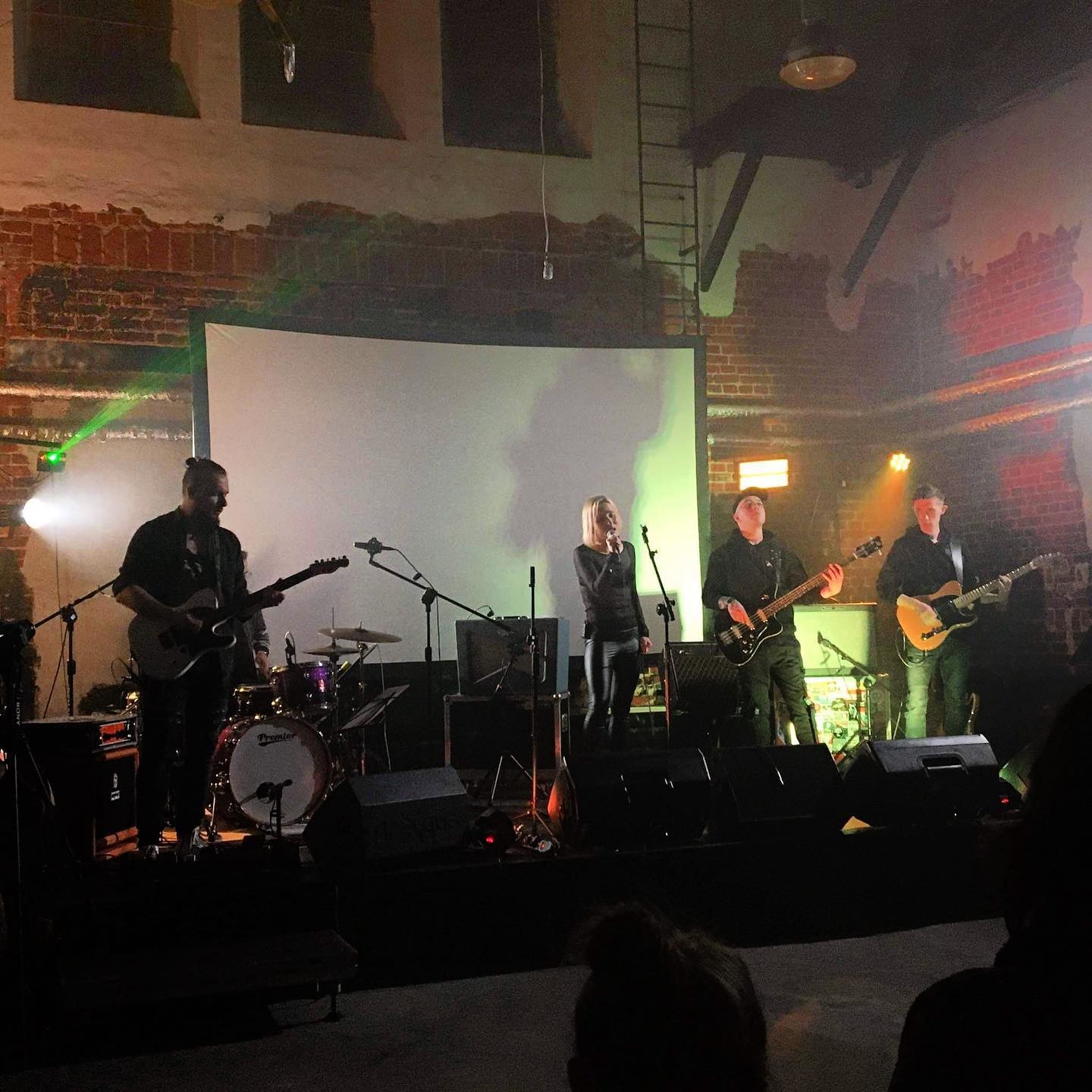 In total there is over 8,000 sq. meters of renovated post industrial space on the premises which is currently being rented by 22 different restaurants, bars, businesses, entertainment complexes and artistic spaces. The most notable restaurants on the premise include the exceptional Kuroneko Japanese Restaurant, one of the best vegetarian restaurants in the city in Bistro Korzenie and many more. There is also a bonafide "Chocolate Factory" (Manufaktura Czekolady) where you can buy handmade sweets also also take part in workshops preparing your own chocolate bars and candies.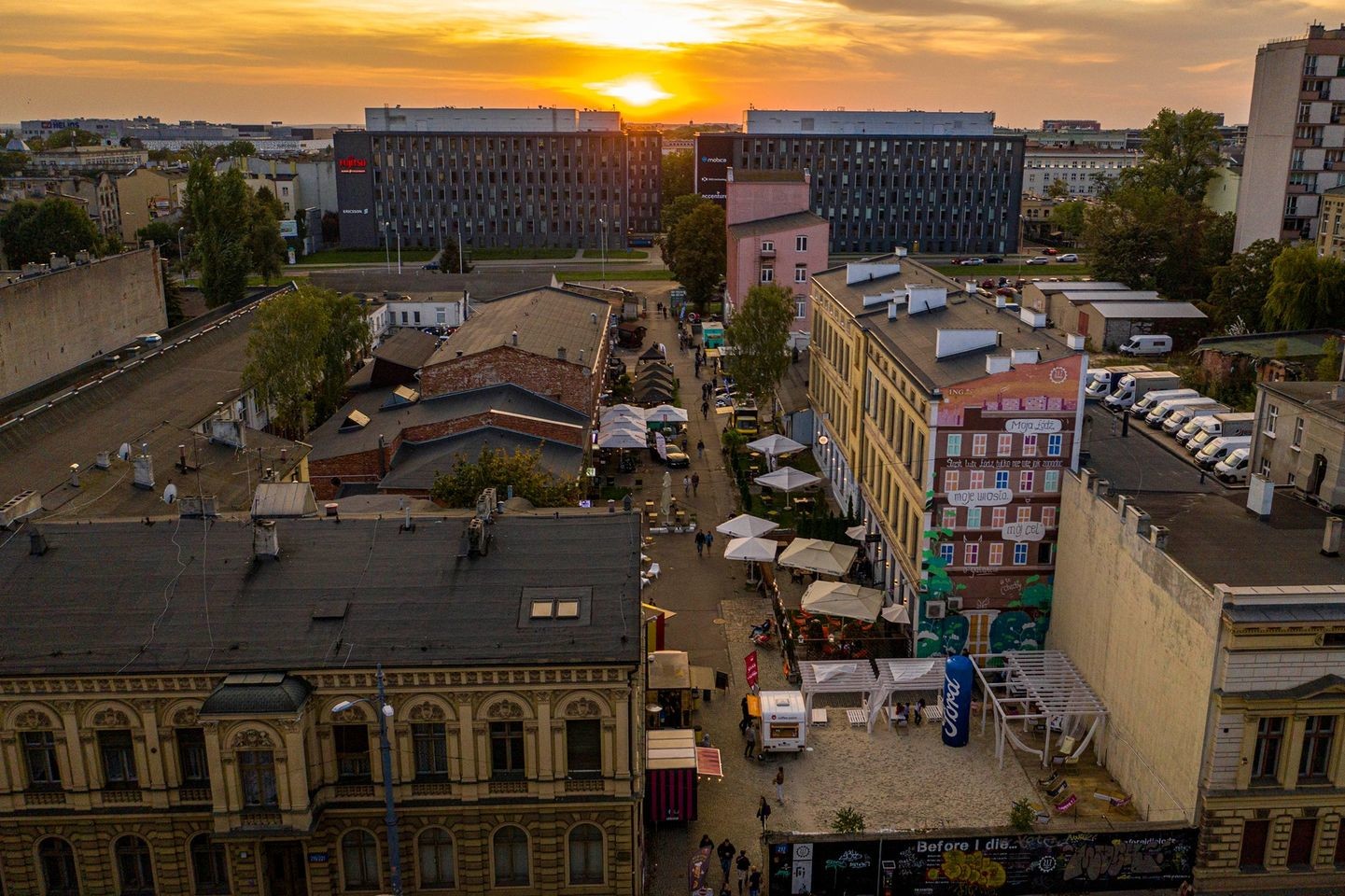 Of course, it's not only about the food at 217, it also houses one of the best Wine Bars in the city in Klub Wino. Besides having an impeccable selection of global wines and a host of expert sommeliers on hand, they also host a wine festival in September. Right next door is the awesomely spacious Hot Air cafe. If you're more into burgers, beer, basketball and live music than head to the All Star Klubokawiarnia where you'll find all of the above and more. If you have kids and/or are looking for something fun to do with a large group then make sure to take them to Łódź's one and only roller skating rink – KołoWrotki. For more info on 217 log on to www.facebook.com/piotrkowska217 or check out www.piotrkowska217.pl.