Nebo Restaurant
Situated on a fifth floor of the new Hilton resort with a breath taking view over Kvarner Bay, this exciting, fine dining restaurant has been awarded a Michelin star recently. Tantalise your taste buds with divine food and wine based on local produce, prepared with a modern twist. Superb service with great attention to detail in both taste and presentation make this place an amazing culinary experience. The sky here is a name - but certainly not the limit! 
Food Market
Visiting a city's marketplace is a brilliant way to get a feel for how people live and what you'll find on their tables at mealtimes. Instead of industrially-grown lettuce you can buy handfuls of young lettuce leaves, peppery rucola and baby radicchioat the market stalls.
The main city market is also an architectural treasure. It is set behind the old cargo docks right at the water's edge, fringed with atmospheric old warehouses, some of which are monuments of industrial heritage from the end of the 19th century.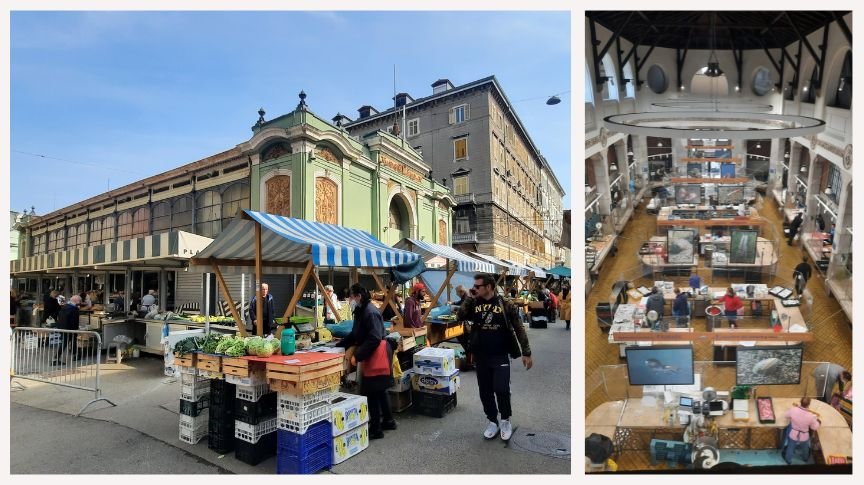 Children's House
Children's House stimulates imagination and daydreaming, invites play and laughter. Films, concerts, plays, video games, 3D printing, robotics, scientific experiments, ecology and environmental protection, outdoor games and walks in the nature are just some of the programs offered here. The values behind the Children's House suggest that children growing up in a creative environment are able to develop their potential, express themselves better and eventually become creators of a better and brighter future.
Kružna Street (Circle Street)
By strolling through a small passage on Jadranski trg you will be transported into a world of murals, youth, and culture. Kružna street received its name dueto its looped shape (krug=circle) which makes it a perfect space for artistic expression; a place where plenty of NGOs organize cultural events andcommunicate empowering messages about multiculturality, LGBT, women's rights. The street is conveniently "furnished" with colorful wooden pallets as benches, where you can sit and relax, absorb the beauty and feast your mural-loving eyes.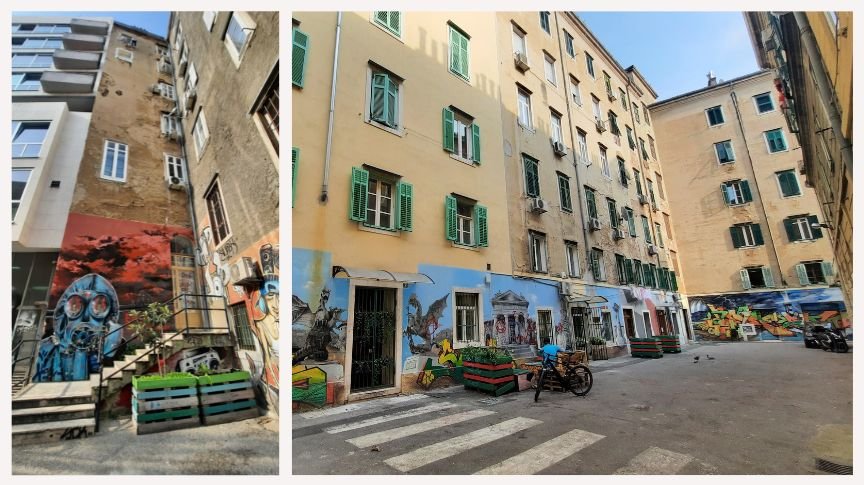 Trsat Stairway
Rijeka's 'Stairway to Heaven'consists of 561 stone steps built for the pilgrims as the path to the Church of Our Lady of Trsat. The legend says that the Franciscans made a deal with the Devil: if he makes a stairway, the devil will have the soul of whoever climbs the stairway first. Once he finished his work, the Devil waited for the victim. However, the Franciscans fooled him and let a goat climb first. The Devil was so enraged that he mixed the steps, so that nobody has been able to count them to this day!