Bearing in mind how often Dalmatia has been ravaged by warfare, it's no surprise that so much of the region's architectural heritage is of a military nature.
Leaving a particularly heavy stamp on the region's identity was the Venetian Republic, which ruled over much of Dalmatia from 1420 and 1797 and left more than just church belfries and town halls in its wake. The sixteenth century in particular was a period of prolific fortress building, the most outstanding examples of which were placed in the UNESCO World Heritage list in 2017. Under the title "Venetian Works of Defence" UNESCO grouped together several military masterpieces of the epoch, two of which are in Dalmatia – the city walls of Zadar and the St Nicholas's Fortress in Šibenik.
It was in the sixteenth century that fortress architecture underwent significant changes, thanks in large part to the increasing use of artillery by both attackers and defenders. Cities had to be defended by walls and bastions that were resistant to cannon balls and which also afforded plenty of fire positions for the defenders' guns. Bastions in particular were becoming ever more complex, their star-shaped jutting geometry surrounded by complex earthworks in order to make them more resistant to storming tactics. Military engineering, just like cathedral building or palace design, was becoming an art form.
Fortress construction was spurred on by the emergence of new dangers. Venice's possessions in Dalmatia were increasingly under threat from the Ottoman Empire, which occupied the hinterland of both Zadar and Šibenik in the 1520s and rendered both cities exceedingly vulnerable to attack.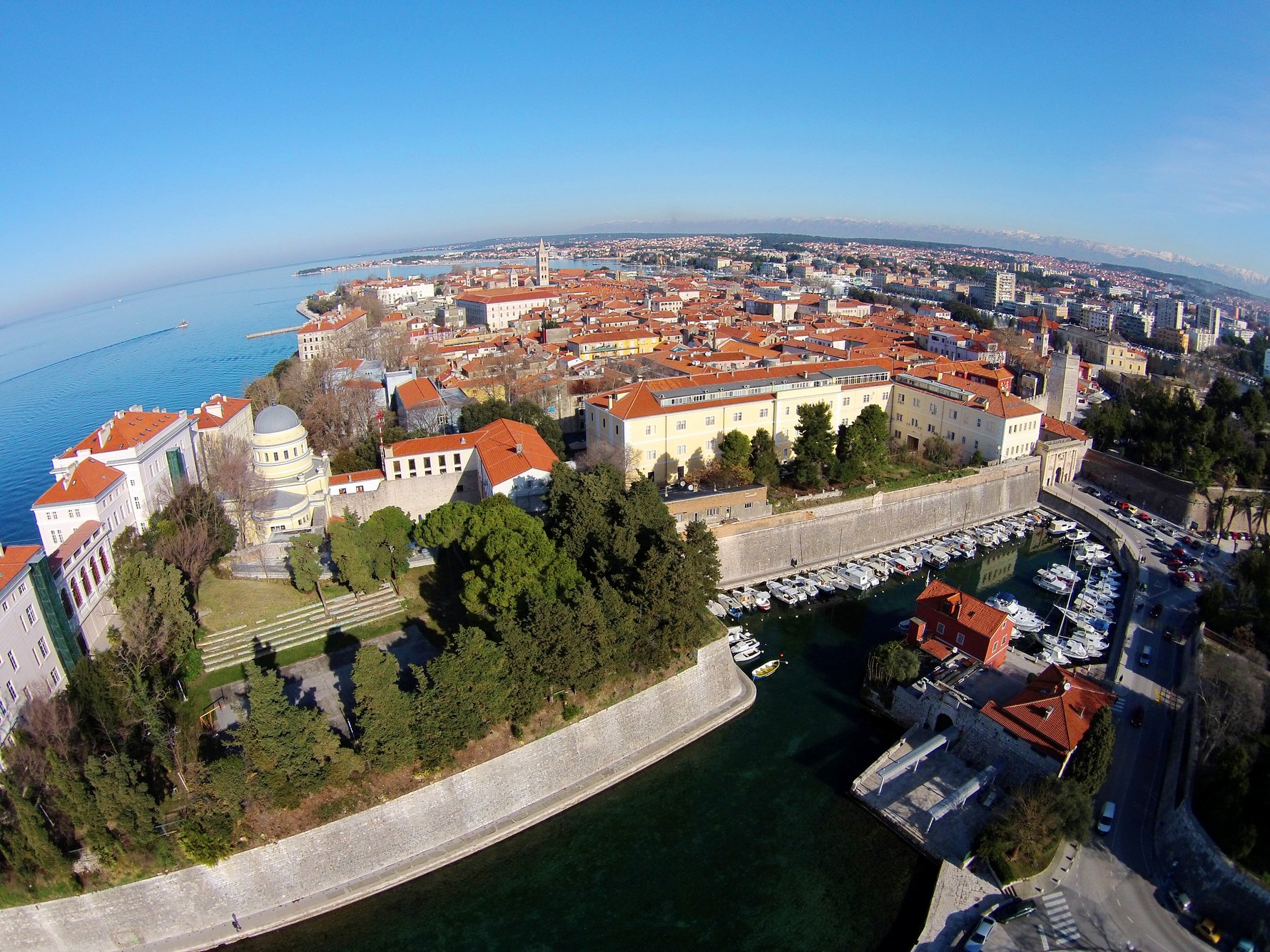 The man in charge of shoring up the Venetian Empire's defenses was Michele Sanmicheli (1484-1559), the republic's chief engineer and a prolific designer of public buildings, palaces and churches throughout northern Italy. The 1530s were an extraordinarily busy decade for Sanmicheli, who was supervising fortress construction in Verona and the Venetian Lido as well as travelling to the Adriatic and drawing up plans for Zadar and Šibenik.
His work in Zadar begun in 1537, with the demolition of whole residential districts to make way for the new walls, which stretched for some 3km round the peninsula-bound city centre. Bolstering Zadar's defences to the southeast were massive new landward-facing bastions such as the Grimani bastion, which rises above Trg pet bunara and now holds a small park. Sanmicheli's masterpiece was the Land Gate (PortaTerraferma), built in 1543 in the form of a triumphal arch, decorated with reliefs of the city's patron Saint Krševan and the lion of St Mark. Development of Zadar'sfortifications continued throughout the sixteenth century: the huge Forte bastion on the eastern side of town (now Vladimir Nazor Park) was added in 1567, while a succession of ornamental gates were built on the northern side of city in the decades that followed.
All of the above now fall under UNESCO protection, with the addition of Trg pet bunara ("Five Wells' Square"), where a huge cistern was built to provide drinking water during times of siege.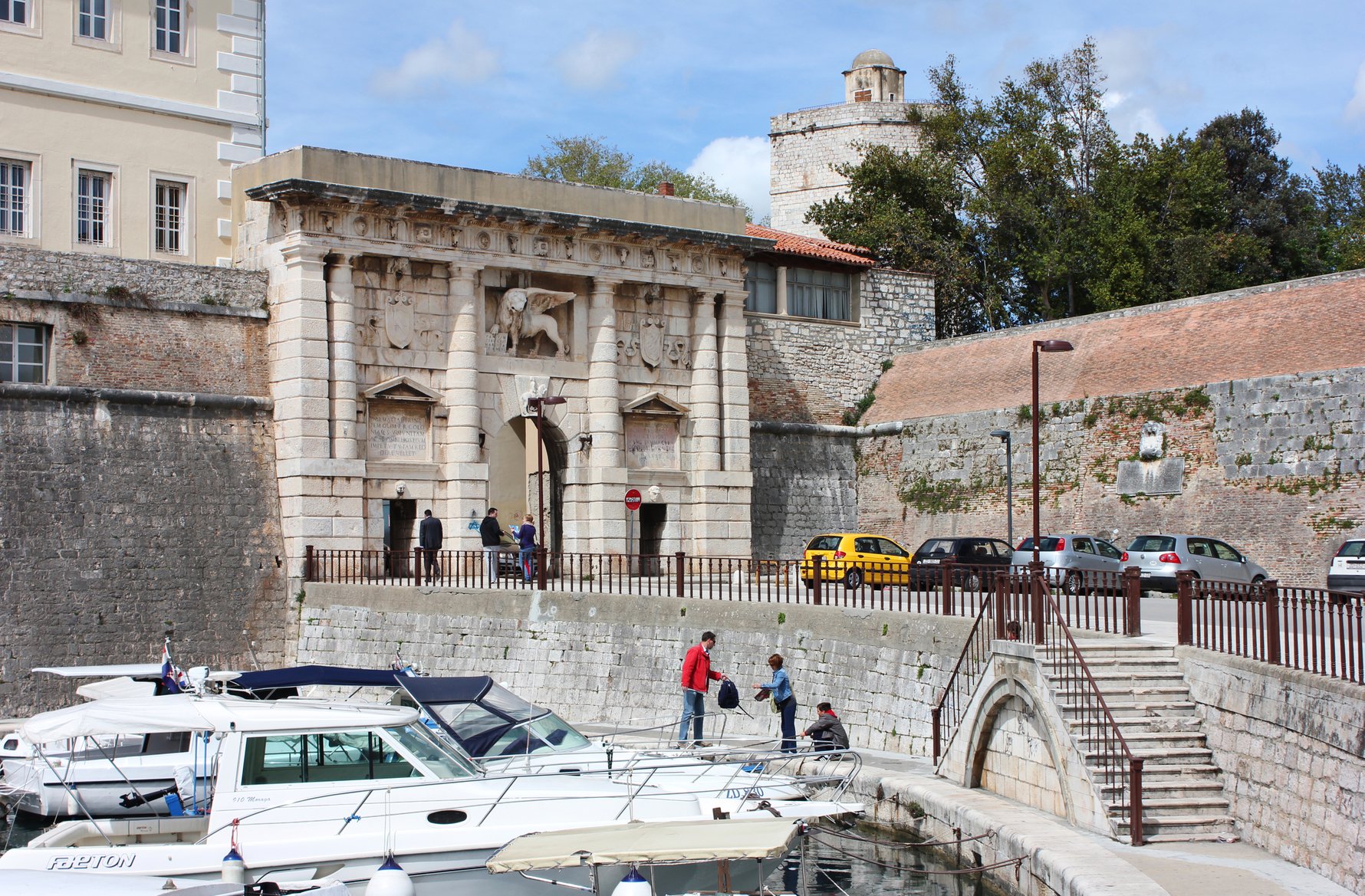 At the same time as Zadar Sanmicheli was also working in Šibenik where, with the help of his nephew Giangirolamo, he designed one of the most graceful, iconic and awe-inspiring sea fortresses of all time. Named after a Benedictine monastery that was demolished to make way for it, St Nicholas's Fortress rises magisterially from an island at the mouth of St Anthony's Channel, the narrow waterway that controls access to Šibenik's port. Joined to terra firma by a causeway, the remarkably well-preserved fortress is a grandiose tribute to the era in which it was built, with gun positions looking out towards the Adriatic and a broad sweeping staircase burrowing down towards a complex of vaulted chambers below.
The fortress's inclusion on the UNESCO list will enable Šibenik to embark on the next stage of its development plans, renovating not just the fortress itself but also improving access, cleaning up nearby beaches, and building a visitors' centre in a former Yugoslav Army barracks.