Stockholm is the capital of Sweden and one of the most populous urban areas in Scandinavia. Comprising an archipelago of 14 idyllic islands, the city is divided into several neighbourhoods or districts (each one with its own essence, vitality, history and culture.) Most first-time visitors to Stockholm tend to initially dig in on the Old Town's must-see sights, but it is definitely worth diving deeper into some other districts to uncover all that the city has to offer.
Gamla Stan
Gamla Stan, also known as the Old Town, is the medieval heart of the city. The Old Town is a pedestrian-friendly district where you can stroll through the warren of streets, buy some unique souvenirs, have 'fika' (have a cup of coffee,) and enjoy the lovely smell of freshly baked cinnamon buns. With its adorable cobblestoned streets and alleyways; remarkable medieval buildings; centuries-old churches; antique and handicraft shops; stunning galleries and museums; beautiful restaurants, bars and cafés; and picturesque harbour views; the district is understandably one of the most popular tourist attractions in Stockholm.
Östermalm
With its posh vibe, Östermalm is the most elegant part of the city. It is a sophisticated and expensive district characterized by many high-end residential areas with some of the highest land prices in the country. The district is also home to some of the best design shops, big auction houses, high-end fashion stores, exclusive restaurants, and world-class museums, so it is one of Stockholm's most frequented stops for art, party, fashion and design lovers. But, it is not the perfect destination for budget travellers.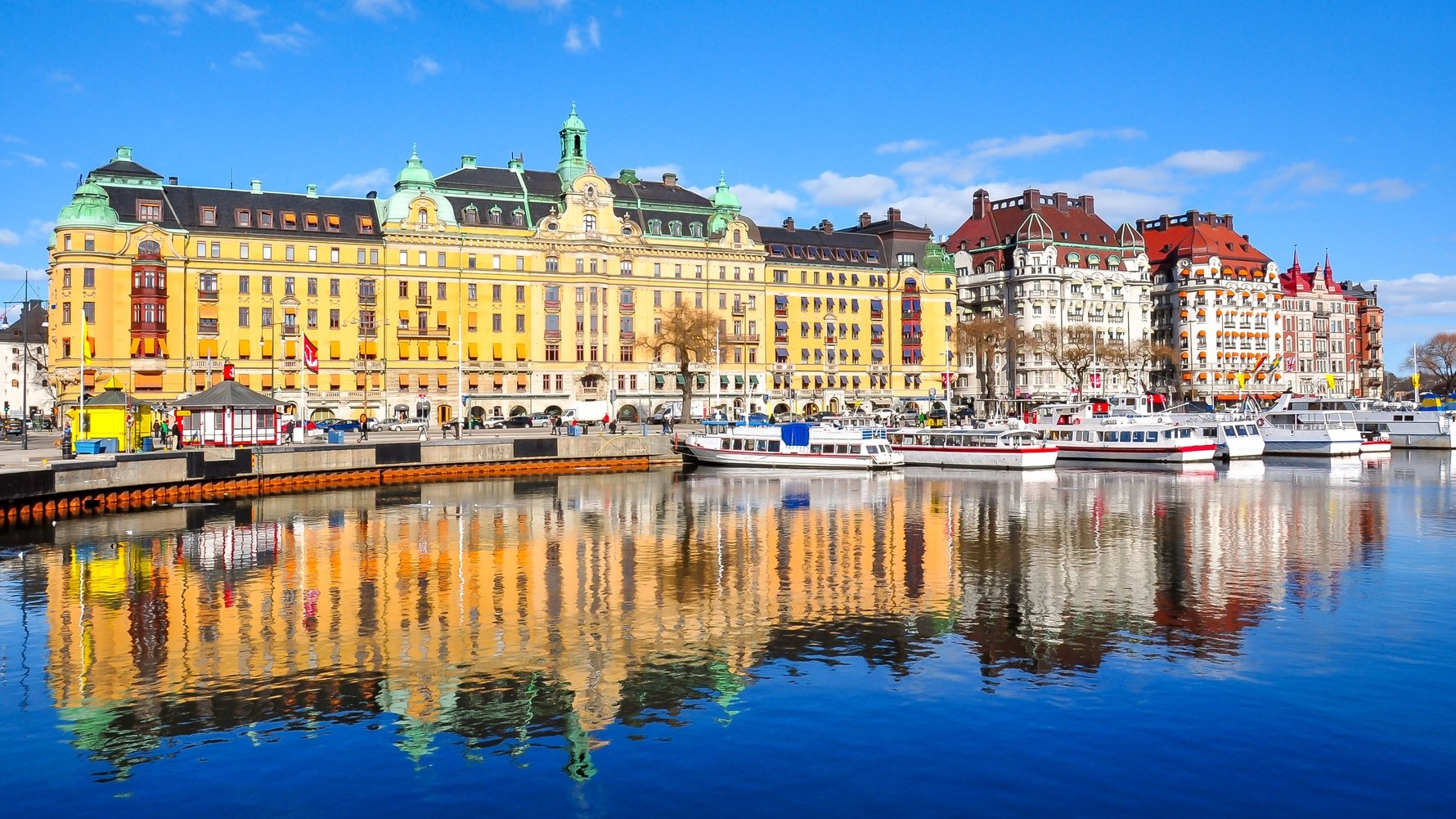 Södermalm
Södermalm is considered Stockholm's trendiest, most hipster-friendly district. There are a lot of cool things to do in this part of the city, for people of all ages, especially the young population. With its trendy fashion boutiques and vintage stores, artistic cafés, popular lesbian and gay clubs, and charming bars and nightclubs, Södermalm is one of the hottest party spots in the city. Here you will find yourself rubbing shoulders with hip designers, musicians and artists in funky restaurants, bohemian cafés and edgy shops.
Djurgården
Djurgården is a 'green island' nestled in central Stockholm. It is an amazing spot for enjoying a lovely picnic or walking under the cover of the trees. Here you will also find many historical buildings, monuments and museums that will take your breath away.
Norrmalm
Norrmalm is a modern paradise, where Stockholm comes closest to feeling like a bustling metropolis. Dining, traffic, business, nightlife and shopping - all are at their most intense in this district. So, visiting these districts will be one of the most rewarding parts of your trip to Stockholm.