Believe it or not, there was a time before Netflix, although it is somewhat hazy these days. We just got through watching 'Ottoman', the story of Mehmed the Conqueror's, erm, conquest of Constantinople, and we got to thinking; what individuals from the long and storied history of Bosnia and Herzegovina should get their own Netflix special? There is no country like BiH, its history covers so many areas and features so many incredible characters. What better way to get to know it than through a collection of heavily-dramatised shows featuring chiselled actors and dastardly elders?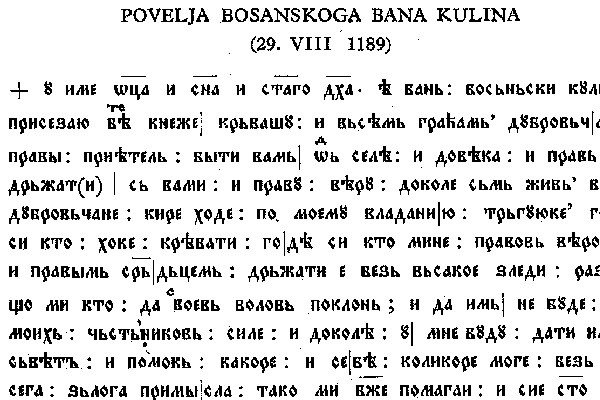 Ban Kulin
Where better to start than the beginning? Ban Kulin is where independent Bosnia begins and his rule over Bosnia but he remains one of the most popular, not to mention the most important when it comes to those early days. Glory days, to say the least. Ban Kulin started life as a vassal of the Byzantine Empire before fulfilling a similar role under the Kingdom of Hungary, leading Bosnia to de facto independence in the process, putting together the country's first charters and trade agreements. His time is remembered as a Golden Age of Peace and Prosperity, although it was fraught with political squabbling and the occasional big fight. Perfect Netflix fodder then.
Fikret Abdić
The '90s war is a muddy subject full of shady businessmen, regrettable criminals and regional heroes, and Fikret Abdić seems to tick all three boxes. The Velika Kladuša-born Abdić rose to prominence as the Agrokomerc mogul who turned a poultry-farming business into one of the 30 largest enterprises in Yugoslavia, although it did that on the back a pyramid scheme that eventually collapsed. Abdić was imprisoned but remained wildly popular in the Velika Kladuša area, beloved as a man who tried to bring prosperity to a very poor part of the country. He then moved into politics (obviously) and actually won the 1990s presidential elections, although he didn't take office, and set up the Autonomous Province of Western Bosnia, colluding with the marauding Bosnian Serbs and eventually getting a 20-year sentence for war crimes. Today, Abdić is the mayor of Velika Kladuša. You couldn't make it up.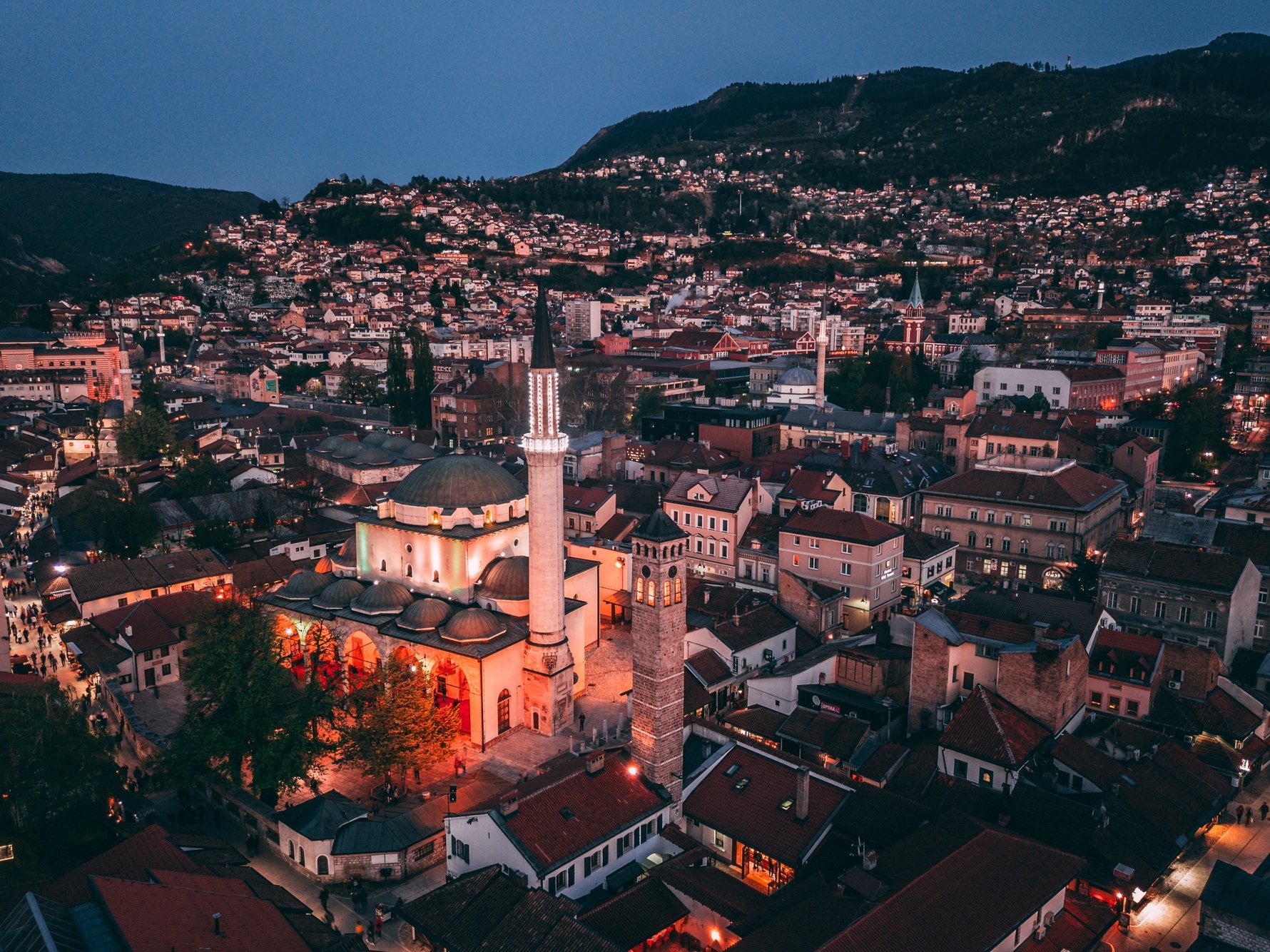 Isa-Beg Ishaković
Sarajevo is a modern marvel, a famous city surrounded by hills that enchants all who are lucky enough to wander its streets. It wasn't always like this, it was once a small settlement like any other, but it was the mind of Isa-Beg Ishaković that set the ball rolling. His identity is a point of contention; was he the son of Stjepan Kosača, sent to Mehmed the Conqueror as a hostage to prove Kosača's loyalty? Was he a prisoner in Eastern Bosnia who worked his way up the ladder? Netflix should take the first option, clearly. Ishaković established Sarajevo in 1461, and we'd pay money to see the beardy boy look out from Vratnik and tell a lackey that this is going to be his land. 
Staka Skenderova
Staka Skenderova is a true icon of Bosnian history, but few know of her name. The Sarajevo-born was a women's rights trailblazer in the second half of the 19th century and went on to become modern Bosnia's first published female author. Skenderova also set up the first girls' school in Sarajevo (1858), before tragically run over by a horse and carriage in Ilidža.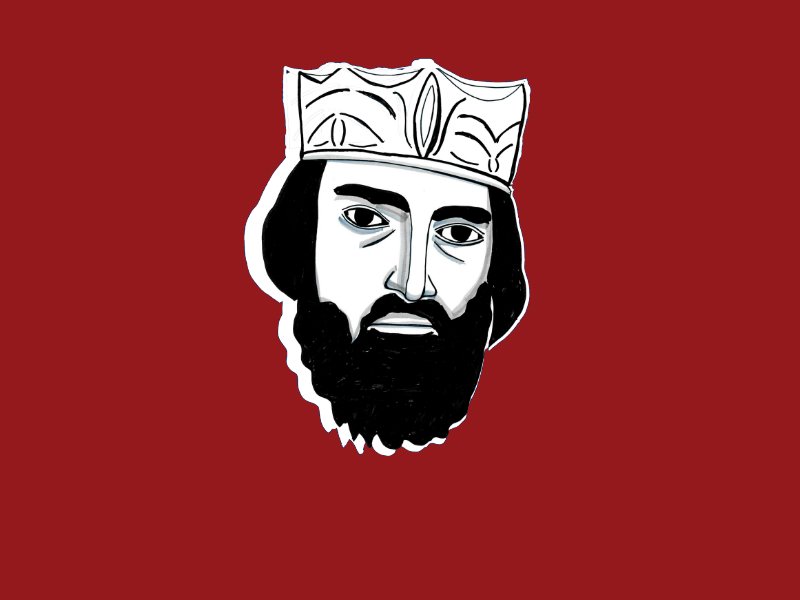 Tvrtko I
Okay, this one might be difficult, what with the lack of vowels in the guy's name, but it really isn't that difficult to pronounce. TVRT-KO. There, easy peasy. Tvrtko I is the greatest ruler in the history of Bosnia, the medieval mofo who led the country to its golden age,  It didn't start off all hot, he lost territory early on and had to deal with the whole 'being overthrown by nobles' thing, but he overcame the rough start to make Bosnia the largest state in the region. He even claimed the Serbian throne until that whole '1389' thing. Tvrtko made Bosnia bigger, stronger, more educated and more influential, and he did so with a cool beard and an icy glare. 
Alija Izetbegović
Divisive as heck, sure, but how can you ignore the dramatic elements of Izetbegović's story? A dissident and activist in Yugoslavia, Izetbegović was arrested for espousing a Bosnian nationalist mentality along religious lines (more to it than that, obviously, but we're a travel guide, come on now) before becoming the leader of the SDA political party and subsequently the first President of Bosnia and Herzegovina. He presided over the country during the war, was kidnapped at the airport and lord knows what else. Easy Netflix pickings. You can even call the show 'Dedo'. Where do we sign?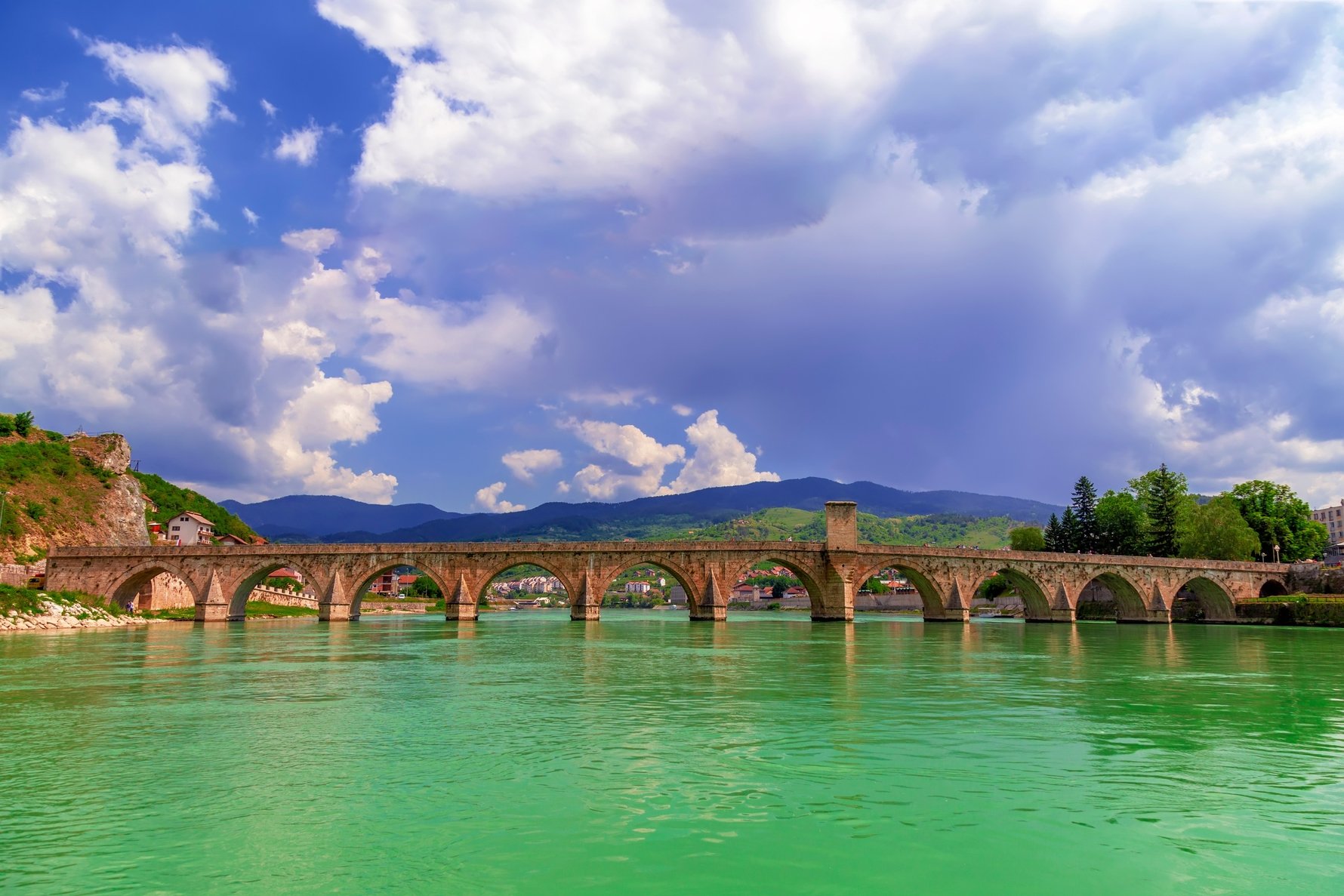 Mehmed-Pasha Sokolović
Of all the Bosnia and Herzegovina Netflix specials we are desperate to see, the life and times of Mehmed Pasha Sokolović is top of our list. Well, it is listed seventh in this particular list, but we all know that isn't the point. A Christian boy from Eastern Bosnia, kidnapped by the Ottoman Army as part of the devširme system, Mehmed worked his way up the ladder and became a highly respected janissary, returning to his home region to rule and build bridges, in that order. The Ottoman Balkans developed under his eye as he became arguably the most important individual in the entire Ottoman Empire; it is no great shock that the decay set in after his death in 1579. Oh, he was assassinated too, more Netflix fodder. 
Ivo Andrić
Sticking with Mehmed Pasha Sokolović and his bridge, that Ivo Andrić had quite the life, didn't he? Born in Travnik, Ivo moved to Višegrad with the family and saw all sorts, becoming a respected writer and diplomat in fledgeling Yugoslavia, serving the country all over the world. He went on to win a Nobel Prize for his work, but his reputation has since become a topic of serious re-evaluation, largely for his depiction of Bosnia's Muslims. So, what is it? Iconic writer and master of storytelling, or Islamophobic politician? Let Netflix decide, by which we mean let Netflix make a show about him before coming to the conclusion that the two aren't mutually exclusive.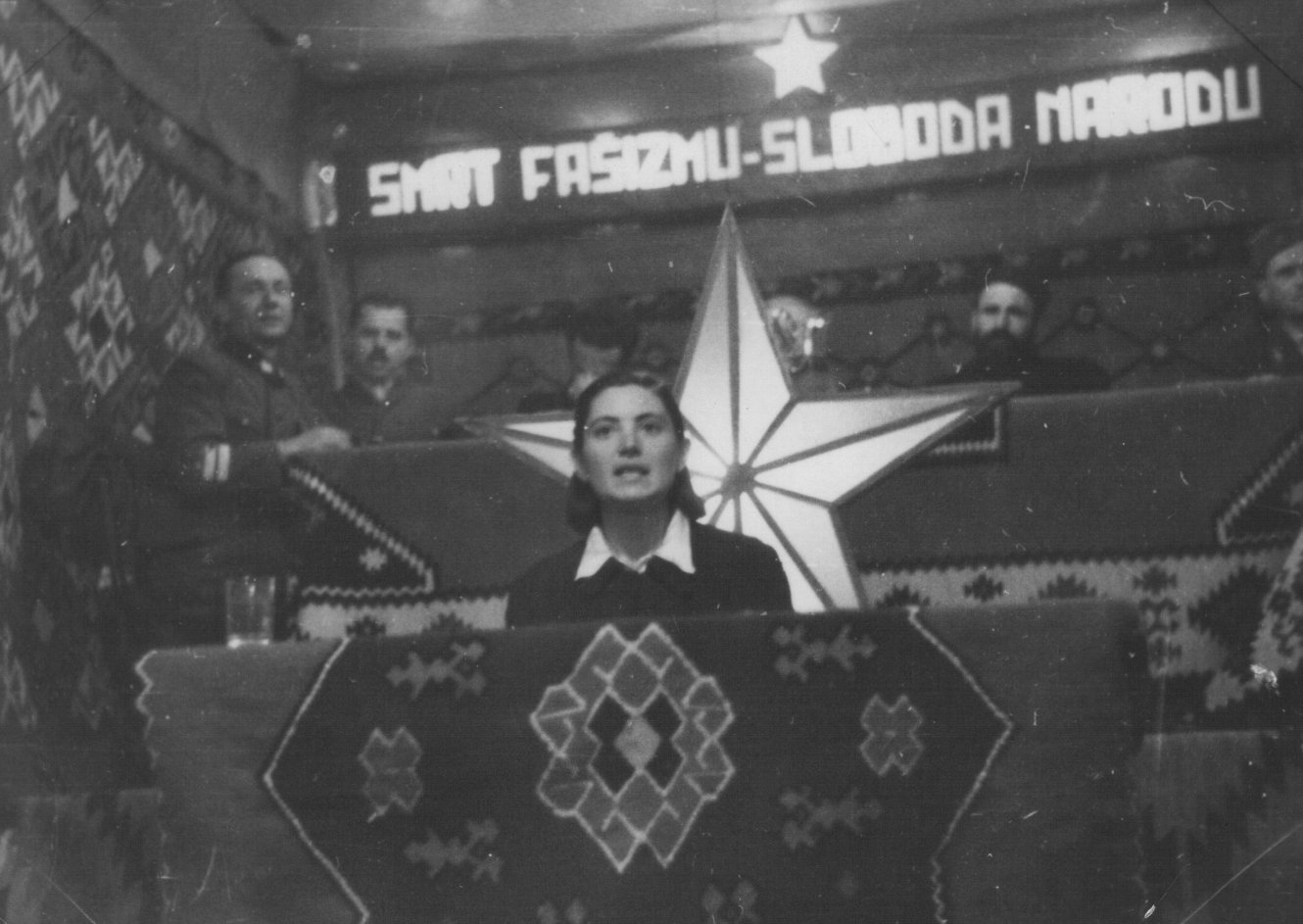 Rada Vranješević
Those Partisans, tailor-made for gritty Netflix dramas. The leadership may have made careers out of opportunism and moulding history, but the idealistic men and women fighting on the battlefield have given history more than most realise. There are a number of Bosnian women in the storied annals of the Partisans but few stir the spirits like Rekavice-born Rada Vranješević. She joined the Communist Party at a young age but was dismissed because of her fragility, involved in an inter-ethnic romance that wasn't approved by anyone other than the star-crossed lovers, she set about recruiting women to the Partisans cause while living undercover in Banja Luka with Vahida Maglajlić, another heroic individual worthy of a documentary special. Vranješević eventually perished in a shootout in the picturesque surroundings of Drvar, but her legend lived on.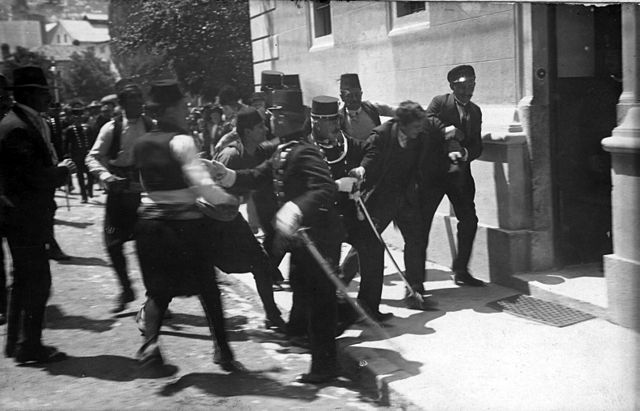 Gavrilo Princip
A bit of a no-brainer, surely? Born in a field, his dad immediately starts drinking rakija. Baby ain't making it, the priest says to name him 'Gavrilo' and hope for the best, the best happens. However, that best eventually grows up to be a fiery revolutionary who assassinates the heir to the Austrian-throne, kicking off World War I in the process. A better example of the fragility of history is yet to unfold.
Inela Nogić
It is all sorts of preposterous that no decent English-language documentary has been made about this yet. A beauty pageant taking place in the basement of an unsightly hotel while the longest siege of a capital city in modern history unfolds above ground? Inela Nogić was the winner of Miss Besieged Sarajevo 1993, but this story deserves a bigger pedestal, all the way down to the 'U2 used us for monetary gain' twist.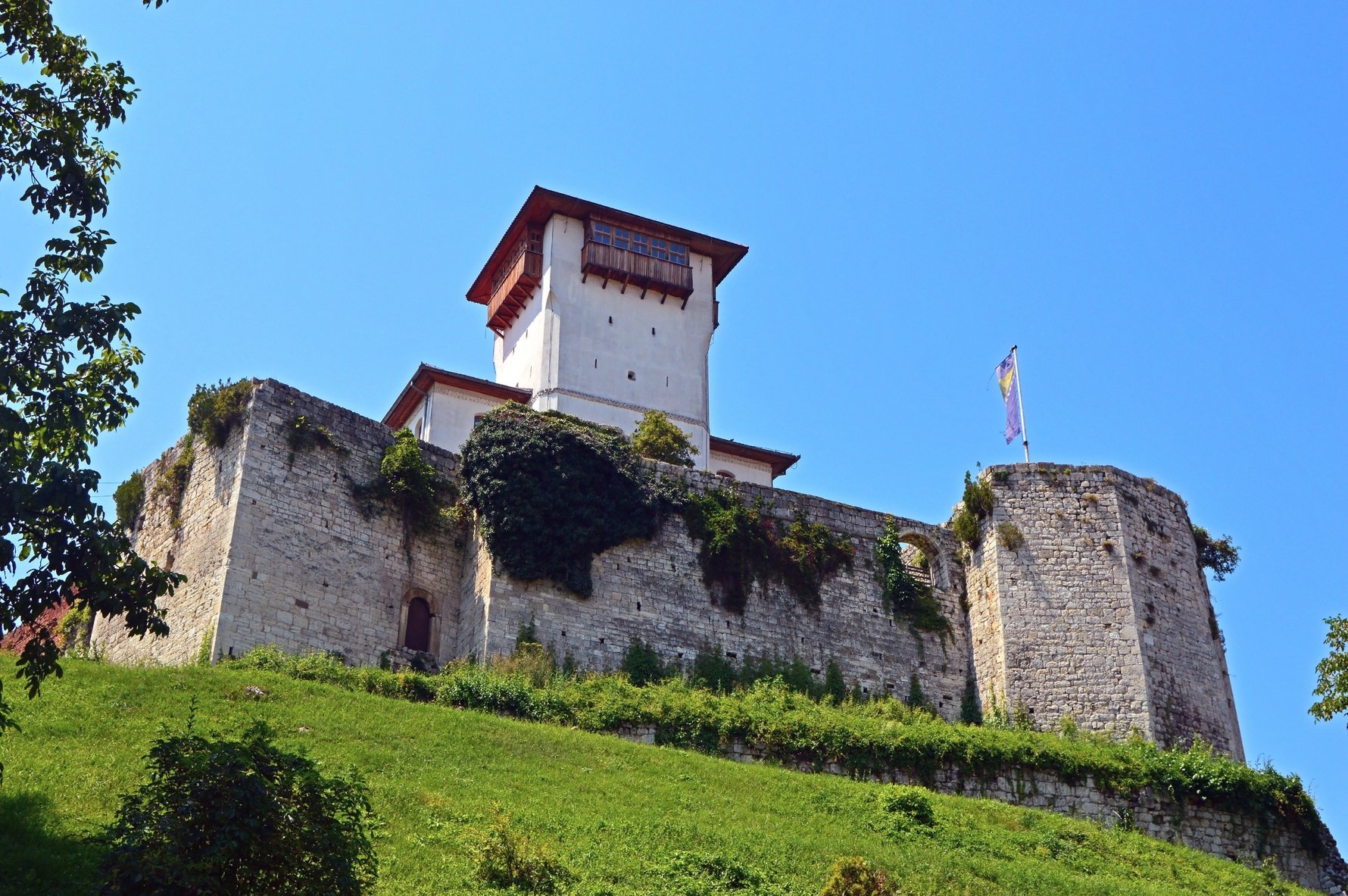 Husein Gradaščević
If you are referred to as the Dragon of Bosnia, you had a pretty exciting life, right? Right. Husein Gradaščević worked his way up that fabled ladder and led Bosnia to autonomy in the early 1800s, only to be thwarted by the combined might of the Ottoman Empire and Herzegovinian nobles. Saying that, a Netflix show about Smail-aga Ćengić would also be pretty awesome. ALL OF BOSNIA AND HERZEGOVINA'S HISTORY, PLEASE. 
Džemaludin Čaušević
The list is ending with Džemaludin Čaušević, because we'll take every chance we get to mention our old buddy Džemo. Born in a teeny-tiny village in the hills above Bosanska Krupa, this inspiring man followed his own mantra of 'learn, learn, learn' to become the most important muslim in the Balkans in the early 20th century, an undeniably difficult time to be the most important anything. That position is tough enough, but Džemo used his influence to try and improve the lives of Bosnia's muslims, encouraging education, women's rights, modernisation and more. One of our favourites, without doubt, plus the thought of Netflix filming in Arapuša fills us with all sorts of joy. 

John Bills really enjoyed 'Ottoman', and thinks everyone should pay a bit more attention to the awesome parts of the Ottoman Empire. He is also aware that 95% of Netflix is dung. Still, a boy can dream. John (or Bills, to some) takes care of all of our Bosnia and Herzegovina bits and bobs, and he ekes out a living writing about Central and Eastern Europe. Buy his books from this link, and read more of his nonsense here.