Amber
This fossilised tree sap has been washing up on the Baltic coast for millions of years. If you haven't got the time to collect it yourself, find it for sale in abundance all over the capital. Sometimes containing ancient plants and insects and coming in a wide variety of colours, the Lithuanians fashion it into some exquisite jewellery. Unique and excellent value for money, amber—or gintaras as it's known locally—is an ideal gift or souvenir.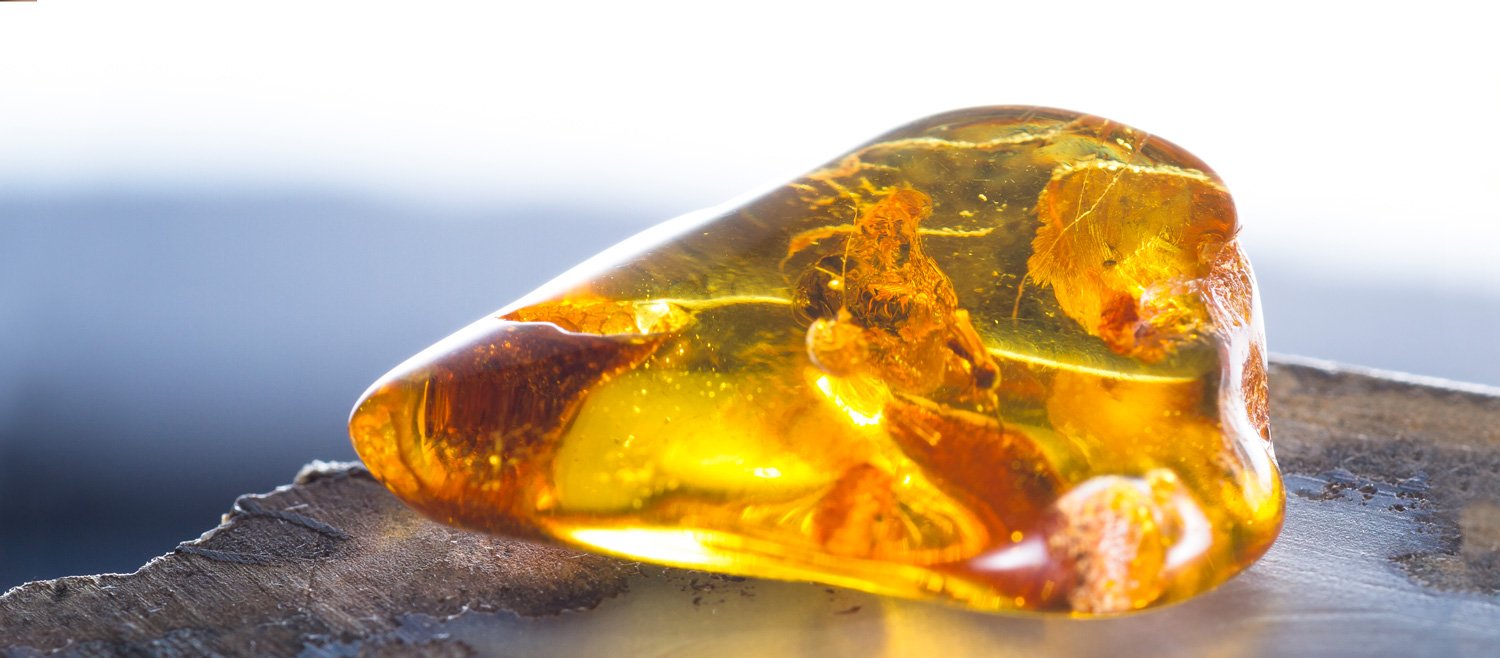 Honey
Worshipped by the Lithuanians for centuries, the humble bee or bitė continues to play a special part in the cultural and spiritual life of the modern nation. Bičiulis, the Lithuanian word for a good friend, literally translates as bee friend, and honey—medus—is not only widely eaten hereabouts but is also produced by thousands of small-scale beekeepers around the country. Find the best stuff, which can be tasted before it's bought, for sale at the city's markets.

Linen
The local tradition of growing flax is centuries old, and whilst you won't find endless fields of it blowing in the wind these days, the durable yarn it produces is still woven into tablecloths, napkins, chair covers and all manner of other things. As clothing, linen—linas in the vernacular—easily absorbs perspiration, making it particularly popular during the summer. Linas incidentally is a fairly popular name for a boy.

Liquor
The Lithuanians excel at making strong alcohol, a bottle of which is always good for taking home to impress the neighbours. The holy trinity are starka, a dark spirit made from vodka and infused with herbs, mead (midus) produced using local honey and vodka or degtinė, best consumed in ice-cold shots from the freezer.

Music
Not everyone in Lithuania's dancing around like it's the Middle Ages. Vilnius-based Music Export Fund promotes a wide range of talented and occasionally brilliant young musicians. Much of their music can be bought and/or downloaded at musicexportfund.com.

Sweets
Based in the Lithuanian city of Šiauliai, Rūta has been churning out excellent confectionary for over a century. Persecuted during the Soviet occupation, the family that started the business is now back in control. Keep an eye out for their chocolates and truffles all over the city.