One of Wrocław's most popular, memorable and iconic attractions is not a cathedral, castle or monument, but a legion of little people: gnomes, dwarves or 'krasnale' (in local parlance), to be precise. In Wrocław's city centre these merry munchkins are simply ubiquitous - dotting doorways, alleyways and street corners; constantly underfoot but only seen by the observant. You may well overlook the first dozen or so that cross your path, but inevitably – and often quite literally - you will stumble upon these popular local residents. Keep your eyes peeled and you're bound to notice the little fellas engaged in a variety of activities about town – from guarding public space to passed-out drunk. Beloved by locals and tourists alike, and the object of more photos than the city's gorgeous Town Hall, these prolific pranksters have become the unlikely symbol of one of PL's most picturesque cities.

Although it may seem like little more than a twee tourist gimmick today, gnomes actually have an important place in the city's history, emerging out of the strained political climate of the 1980s as a response to the oppression of the communist regime. If there was a 'brains' behind the Wrocław gnome phenomenon, it wasn't a clever marketing executive, but an imaginative student agitator named Waldemar Fydrych. While studying at Wrocław University, Fydrych initiated an underground protest movement called the Orange Alternative (Pomerańczowa Alternatywa), which used absurdity and nonsense to stage peaceful, yet subversive protests. The gnome was their calling card.
'Major' Fydrych and the Orange Alternative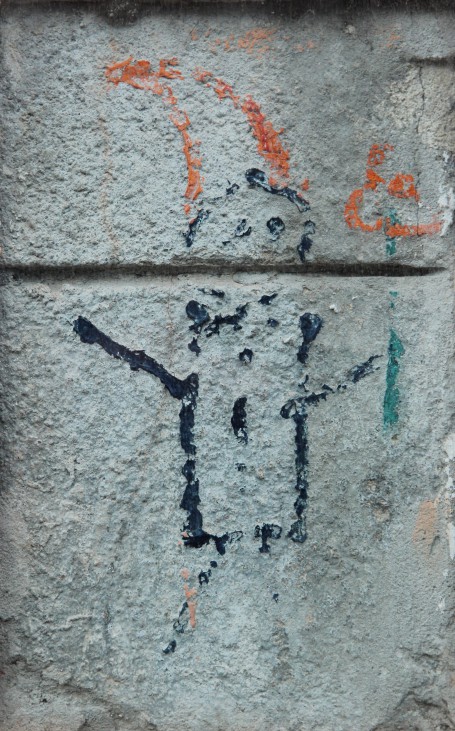 Born April 8th, 1953 in the northern city of Toruń, Waldemar Fydrych moved to Wrocław to study history and art history at Wrocław University, where he began what would become a lifelong involvement in politics, joining the protests and strikes that were breaking out across Poland in the late '70s and early '80s, including travelling to protests at the Gdańsk Shipyards. At the University he created a branch of the Independent Students Union and founded the New Culture Movement, launching a subversive newspaper in which he published "The Manifesto of Social Surrealism" in March 1981 - a document that spelled out the ideology of what would later come to be known as the Orange Alternative protest movement. In April 1981 Fydrych co-organised a massive peace rally in Wrocław, putting himself at the fore of the local protest movement.

Known to his friends and followers as 'The Major,' far from having any inclination towards the military, Fydrych's ironic moniker actually stems from an incident where he feigned insanity to avoid national service. Called up for military duty, Fydrych appeared in front of an army panel dressed in the regalia of a major, addressing himself as such, and calling his superiors colonels while insisting that they enlist him. His narcissistic, disrespectful and deranged enthusiasm had the desired effect of leaving the army commission in no doubt that he was as mad as a March hare, and in no way fit to serve in the Polish military. Tasting his first success with subversive absurdity, the nickname stuck and Major made it his basic credo going forward to fight the establishment with an overt silliness and surreality that would make the authorities look the bigger fools if they tried to repress it.

As "actions of protest became a norm of life" and the political atmosphere across Poland became more unstable - teetering "at the edge of an abyss" in the words of General Jaruzelski, leader of PL's communist government - martial law was declared in December of 1981. Civil liberties were drastically restricted, independent assembly and political organisations were outlawed, university and school activities were suspended, censorship and a curfew were imposed, and political demonstrations were met with military force. Out of this threatening atmosphere came the genesis of the gnome as ironic political dissident. With the militia roaming the streets, anti-establishment graffiti was painted over with such frequency and diligence that seemingly every public space was white-washed with crude splotches of paint. Armed with paint cans of their own, Fydrych and his merry pranksters would then go out and quickly paint over the fresh patches of paint again - not with political slogans, but with gnomes.