For a major historic city in Central Europe that has experienced over a millennia of migration, heavy development, the destruction of war, and is now home to some of the biggest urban developments in Poland, Wrocław has remained an incredibly green city with an extraordinary number of city centre recreation spaces in which to relax. Outdoor Attractions & Parks in Wrocław are plentiful and you need not look far for a slice of paradise! Along the banks of the Oder River and its tributaries, the gardens of Ostrów Tumski, Słodowa and Bielarska Islands are a unique opportunity to enjoy a green space beside the water, and, in the summer months, there are plenty of events taking place on each of these cultural lilypads as well. Likewise, Wrocław's nightlife is heavily characterised by its geographic location, which is why you find no shortage of beach bars as well as regular beer gardens across the city. For more on this, make sure you read our article: Wrocław's Best Beer Gardens & Beach Bars.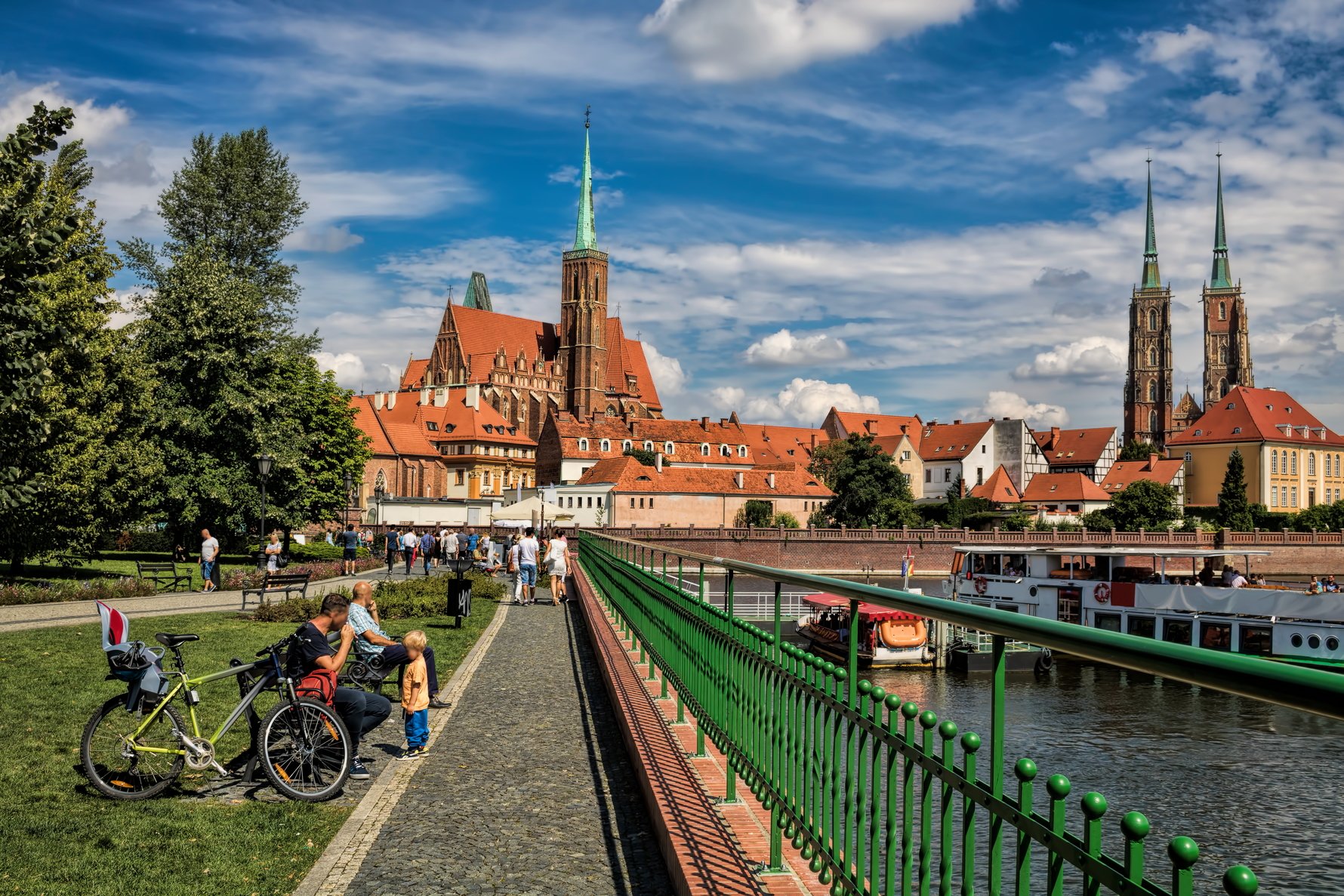 If your calling is the pursuit of greenery and calm surrounds, then you shan't struggle on that point either. As many would expect, it all begins with that quintessential institution that complements any great city - the Botanical Gardens and the charming Słowacki Park behind the Racławicka Panorama. Head further east from the centre to witness Max Berg's hatbox Hala and the Japanese and Zoological gardens included in Szczytnicki Park.












 

OUTDOOR ACTIVITIES IN WROCŁAW
Getting around Wrocław can also be turned into a pleasurably-active experience. This is one of Poland's most bike-friendly cities, with more than 200 kilometres of cycling paths at your disposal. If you want to get out on the water, boat rental and river cruises are widely-available along the Oder. However, if a quick dip will suffice, check out our Swimming Options in Wrocław.  Adrenaline Sports in Wrocław are equally-plentiful - paintball, go-karts, ropes parks and quad-biking are just a few of the many choices you have available.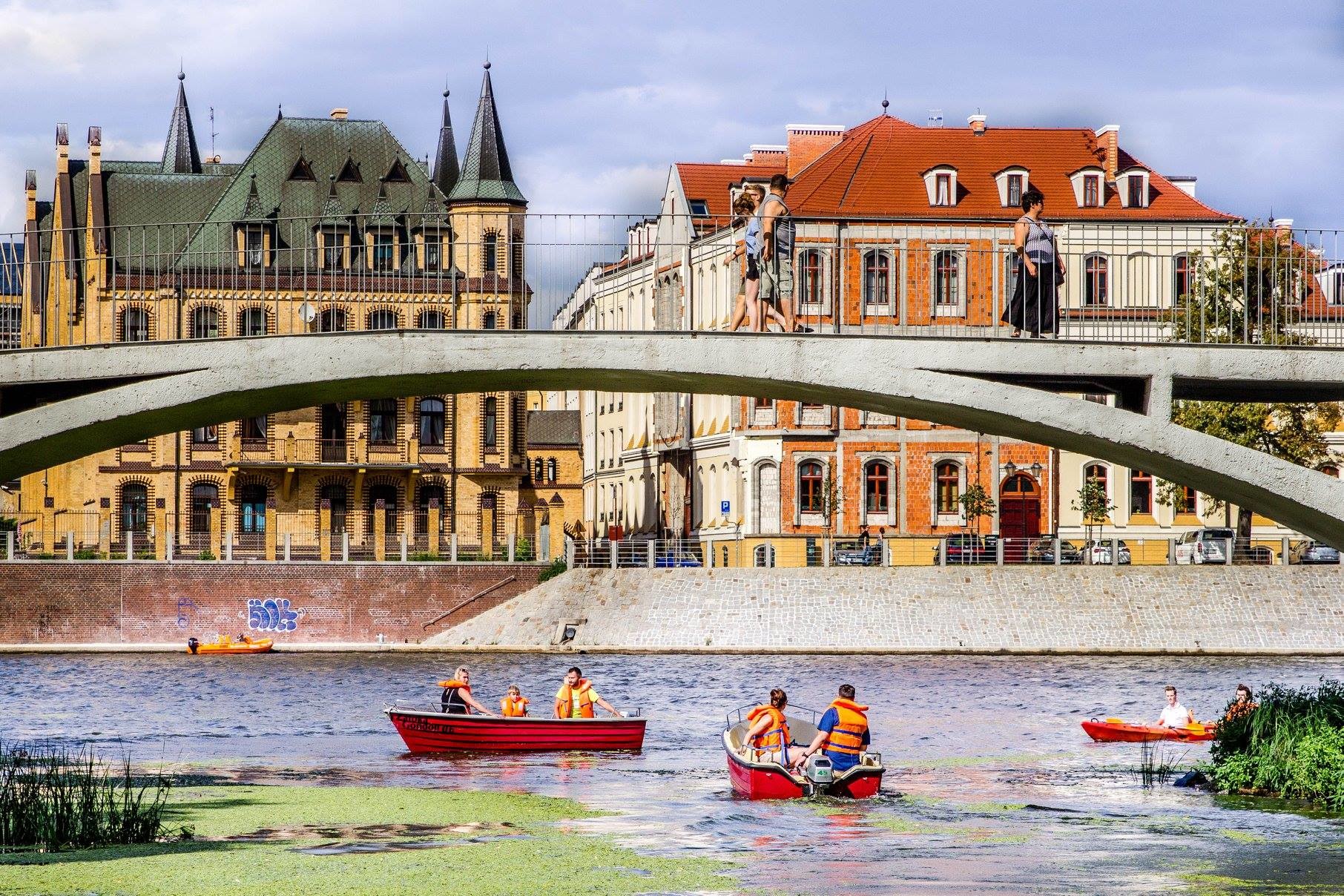 Wrocław nightlife in the summertime is very much characterised by sitting in the sun in the late afternoon with a beer in your hand, recounting the events of the night before, making half-baked travel plans, and dreaming up daft projects you'll never follow through on. Beer gardens in Wrocław are numerous, allowing you to get some fresh air (or tobacco) while you drink in company, and not be stuck in a non-airconditioned dive bar. However, thanks to its riverside geography, beach bars in Wrocław are equally plentiful, and often allow for more space for you and your friends to stretch out and bake in the sun or moonlight. Keep in mind, while all of Wrocław may seem like a beer garden in the summer months, contrary to the evidence in front of you, it is not legal to drink in public spaces, whether it's a Ruska courtyard, the Odra riverbank or elsewhere. For this reason, check out what we have listed in our article: Wrocław's Best Beer Gardens & Beach Bars.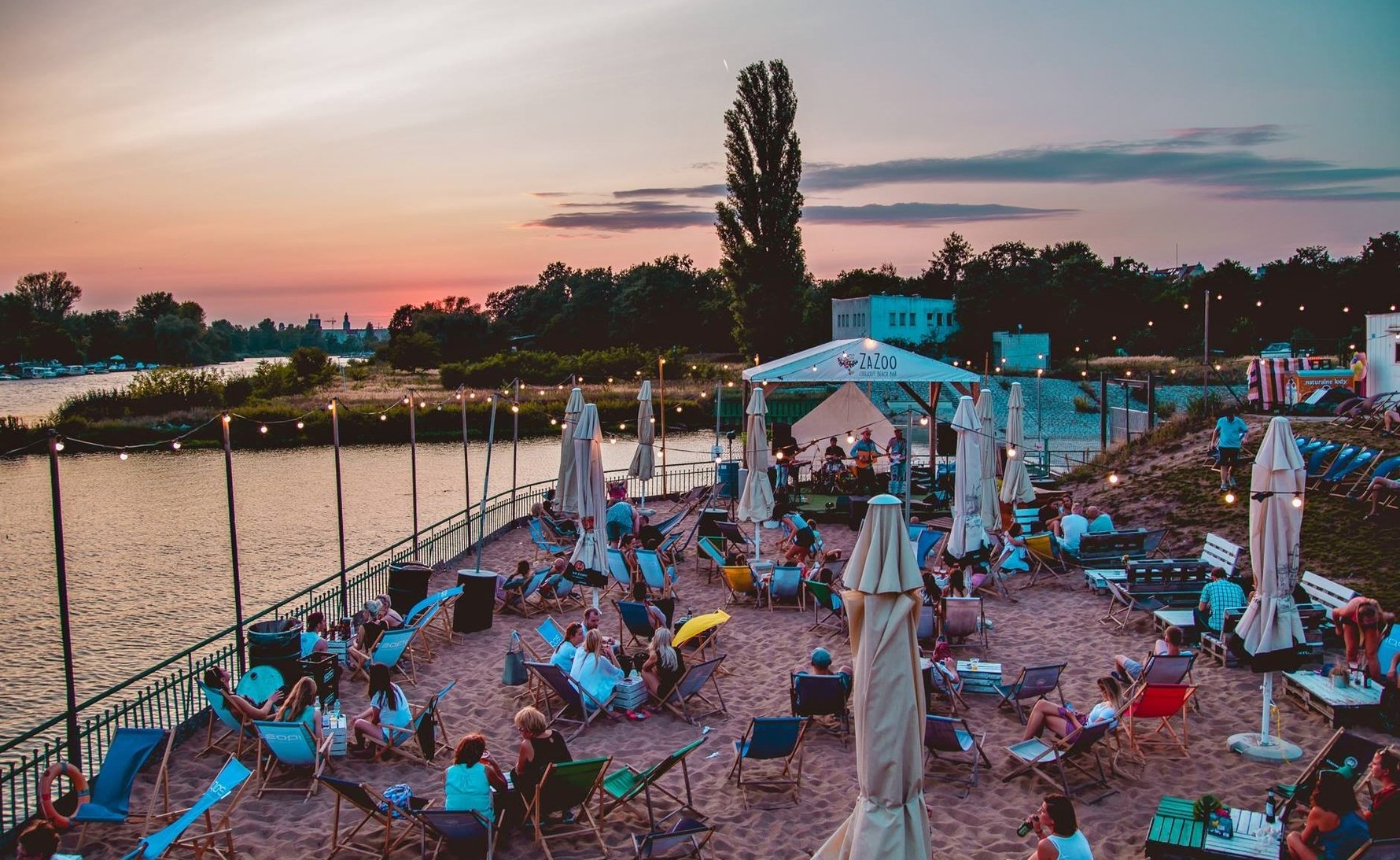 One of Wrocław's most popular, memorable and iconic attractions is not a cathedral, not a castle or monument, but a legion of little people. Known in local parlance as 'krasnale,' some call them dwarves, we call them gnomes. Regardless of the (g)nomenclature, these merry munchkins are simply ubiquitous around Wrocław's city centre - dotting doorways, alleyways and street corners; constantly underfoot but only seen by the observant. Those travelling with children in Wrocław will quickly discover how much of a hit this whole affair is once your children are made aware of just one or two! Soon they'll be off to the races on their gnome-hunting and they may be hard to stop. Why are there so many gnomes in Wrocław? You can read all about it here: The Gnomes of Wrocław. Those following the trail through Ostrów Tumski should not miss the opportunity to visit Wrocław's Botanical Gardens. This green space began life as a scientific pursuit, but it has since become a favourable retreat for Wrocław's residents. The garden was built from 1811 to 1816 on the riverbed where the Oder once separated Ostrów Tumski from the mainland. The 7.4 hectare grounds include a huge diversity of plant life, aquariums, sculptures, a plant shop and cafe, and a large pond with picturesque bridges. Open seasonally from early April until mid-November, on some days your peace and quiet could be disturbed by noisy groups of schoolkids (especially April-June), but the beautifully-manicured landscapes include enough nooks and crannies that you should have no trouble forgetting you're in the centre of a big city.

Just left of Centennial Hall's main entrance you'll find the Pergola - a colossal, semi-circular, ivy-covered colonnade winding around one of the city's most magnificent and popular attractions - the multimedia fountain. Wrocław's Fountain projects water up to 40 metres high through an array of 300 different nozzles which have the ability to rotate, gyrate, pulse and even create a 700 square metre screen of water on which animated projections can be displayed; all the while music orchestrates the show through the park's speakers. Equipped with 800 lights of varying size and strength, the Wrocław Fountain even has pyrotechnic capabilities with fireworks and lasers implausibly shooting out of the large semicircle basin next to Centennial Hall. The result is one of the most dazzling, delightful displays of light, sound and water you'll ever see; in fact only a few such fountains exist in the world (although those show-stealing jerks in Warsaw recently got themselves one). The fountain comes to life hourly starting from 10:00 (the timing of the last show changes each month), and performances vary from 3.5 to 18 minutes with a short or long programme of classical music (Wagner, Beethoven), something rather modern (Apocalyptica, Faith No More), or a little more on the pop side (Daft Punk, Beyonce). The real stunners, however, happen just after dark on Fri, Sat and Sun, when the full functionality of the fountain is on display, including lights. Having drawn crowds of up to 20,000, this surely something you shouldn't miss.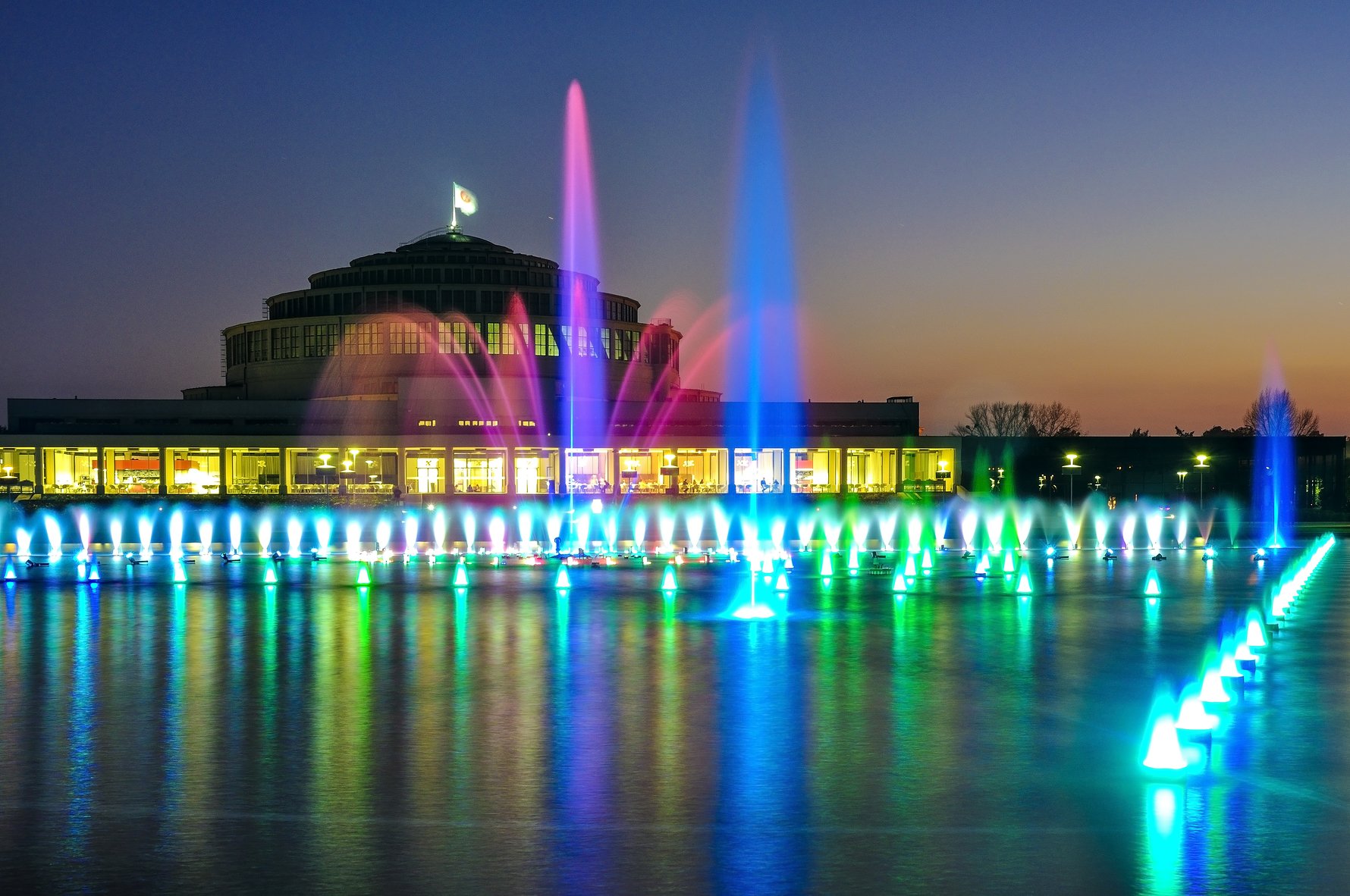 While foreigners may feel a tad averse to the consonant-rich spelling of this landmark's namesake, Szczytnicki Park (pronounced Shchët-NITS-kee) is a short stroll away from Centennial Hall and the colonnades of the Pergola. As the oldest and largest recreation space in the city, the park covers some 100 hectares that were originally laid out in 1783. The once well-groomed former estate park suffered devastation during the Napoleonic Wars and WWII and today largely resembles a natural landscape within the city borders. While there, keep your eyes peeled for the Japanese Garden and the small Church of St. John of Nepomuk - a marvellous 14th century wooden church moved to the park from the Opole region and miraculously undamaged during the war.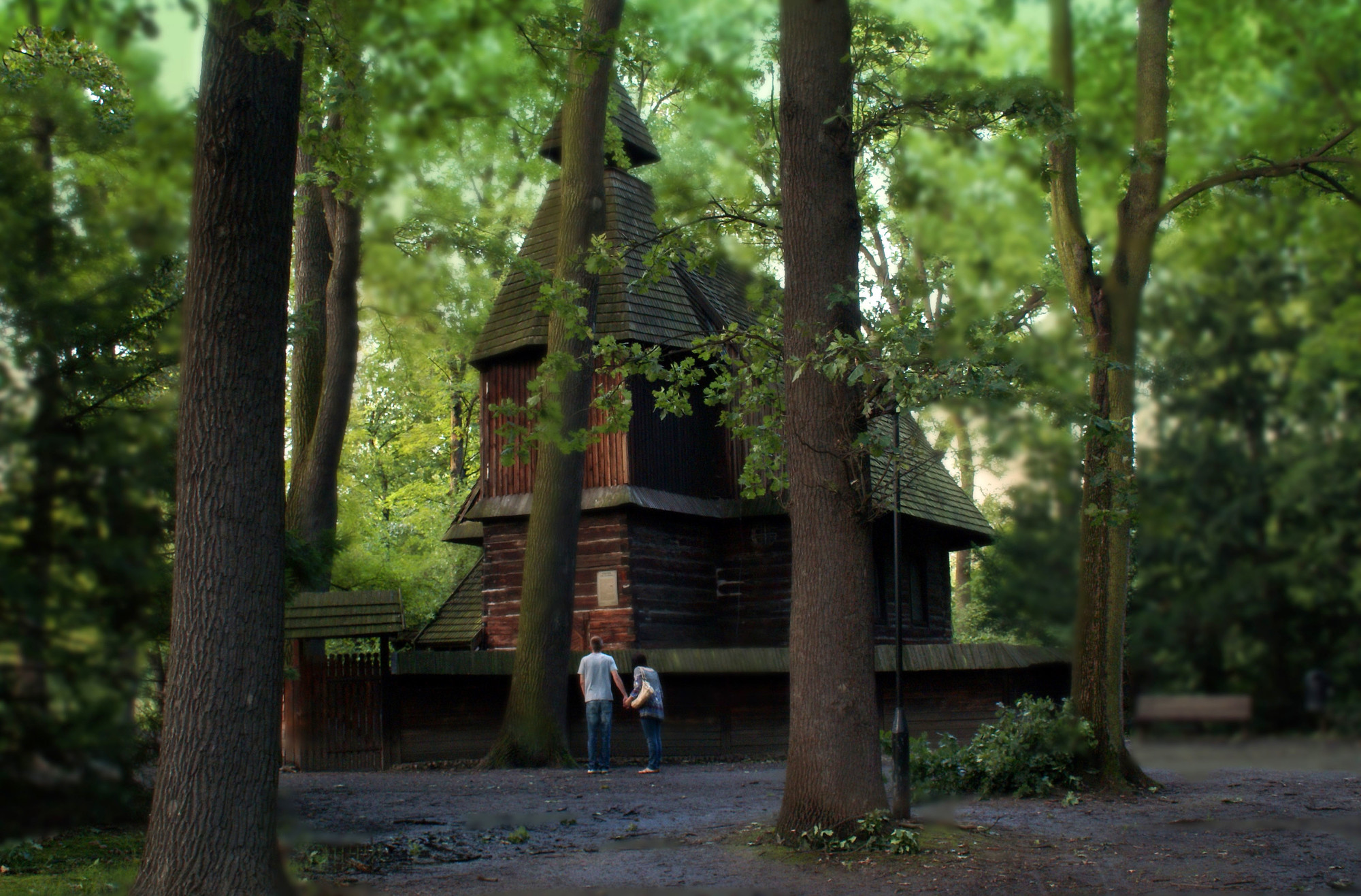 If Szczytnicki Park is the crown, then Wrocław's Japanese Garden is its mesmering jewel. These beautiful grounds were established in 1913 as part of the city's Artistic Gardening Exhibition, spearheaded as a collaboration between Silesian aristocrat Count Fritz von Hochberg and Japanese landscapist Mankichi Arai. Two symbolic water cascades, representing 'male' and 'female' life forces, merge into one large pond, comprising the main attractions of these small, but exquisitely manicured gardens. Couple that with the beautifully-constructed wooden bridges that cross these waters and unify the flora on either side, and you have one of the most divine and tranquil escapes in the city.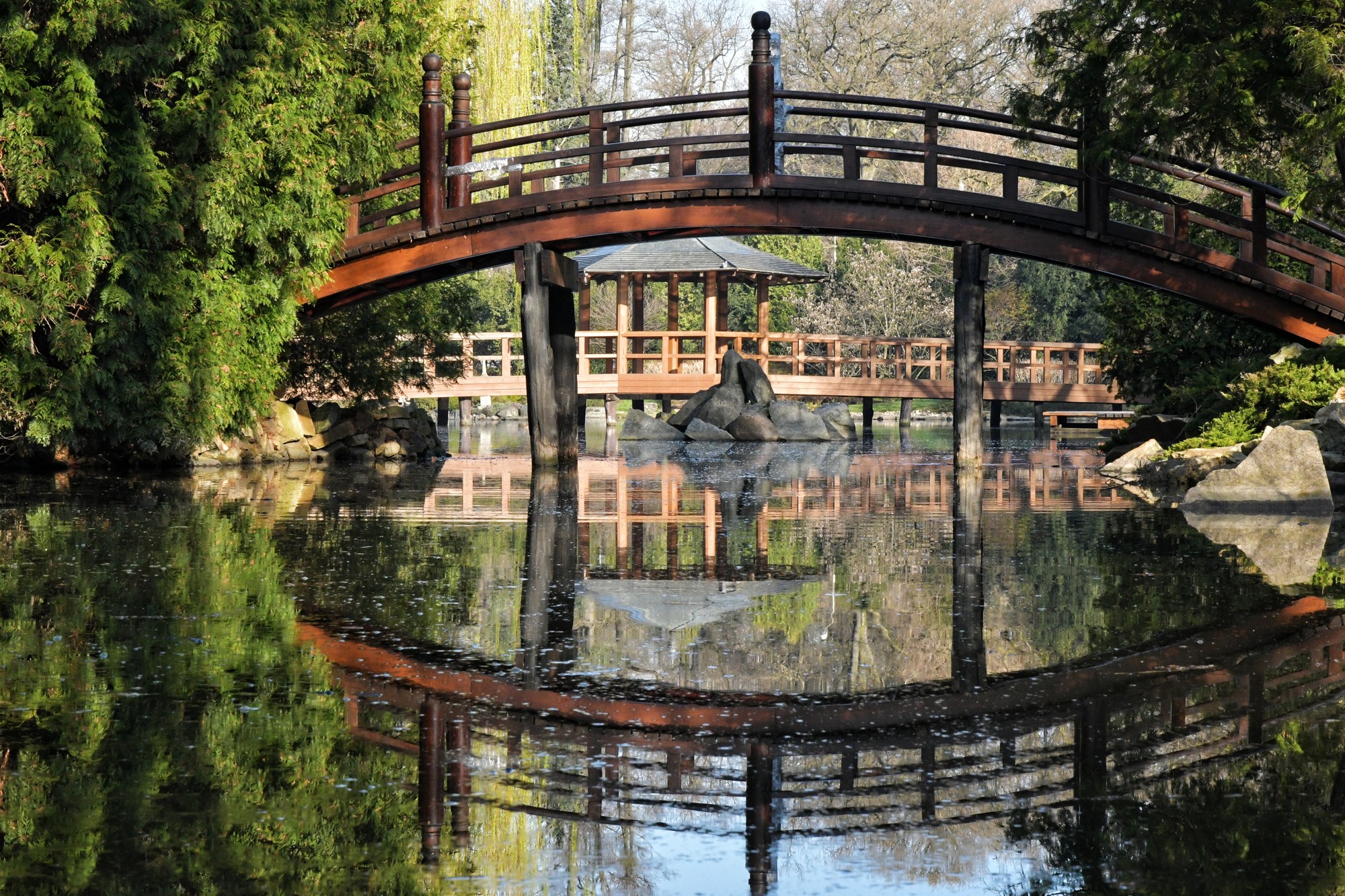 Opened in 1907, this beautiful and historic horse racecourse hosts numerous competitions including hurdle-jumping, steeplechases, and competence trials for the 190 racehorses trained there full-time. On April 11 2021, the racing season kicks off, so lets cross our fingers that COVID restrictions won't be a buzz kill! With several racetracks - including the unique grass flat track which ironically finishes uphill - and picturesque buildings dating mostly from the turn of the century, Partynice Racecourse and the surrounding parks make for a lovely outing and are a popular family picnic spot. 45 more recreation horses are on hand, as well as a year-round riding school.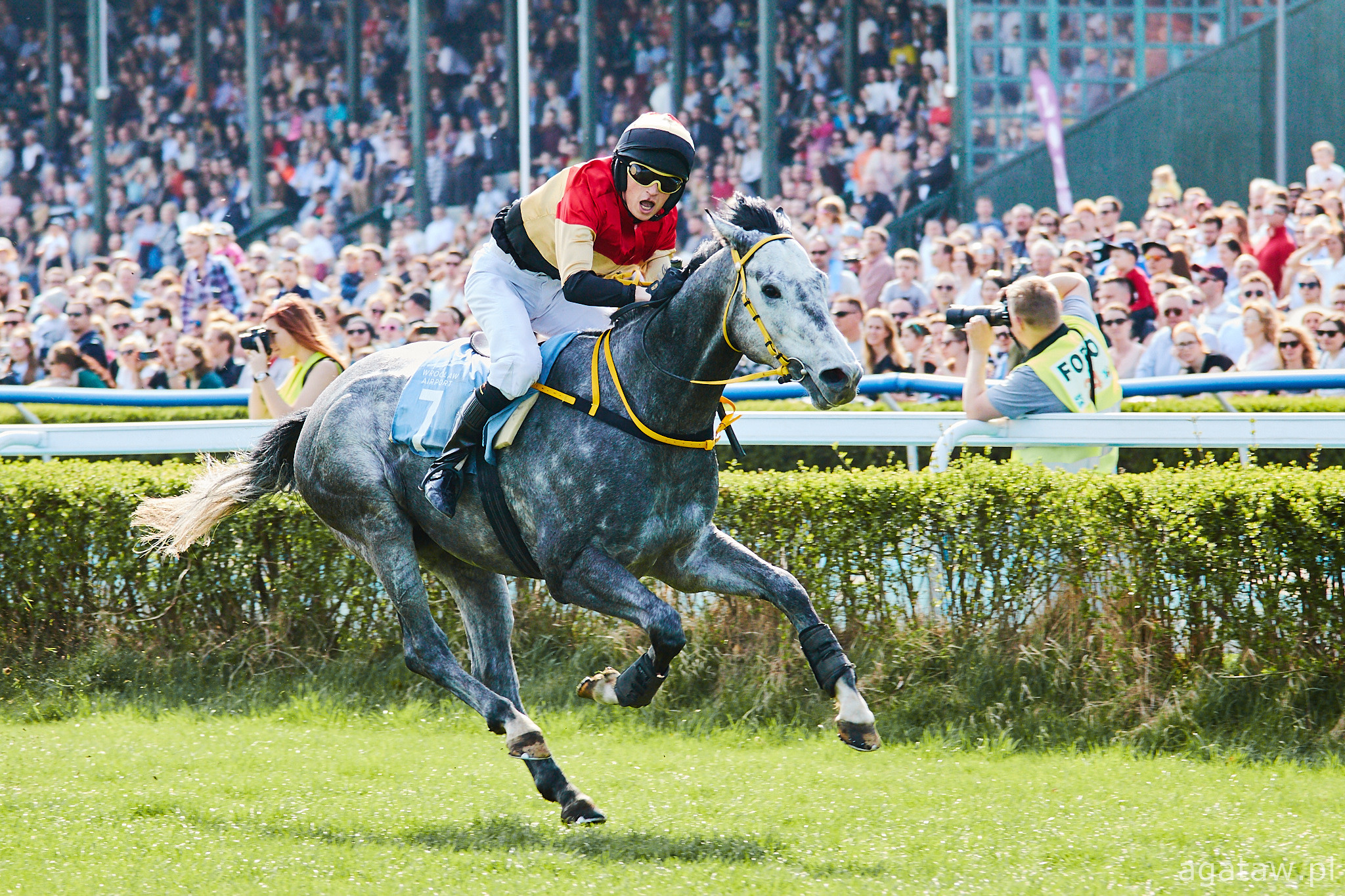 Teleporting from Japan to Africa is yet trick up city's sleeve, as the exotic adventure of Wrocław's outdoor attractions proceeds to the Zoo and 'Afrykarium'. A product of the city's dynamic development in the late 19th century, Wrocław's zoo dates back to 1865 and became the oldest in the country when Poland inherited it after World War II. Suffering severe wartime damage, many of the zoo's elegant historic buildings were reconstructed and can be found in the southern part of the park; also don't miss the splendid commie-era neon sign at the entrance. A relatively new addition to the zoo is the impressive African aquarium complex, or 'Afrykarium': several levels of exhibits focused on the diverse aquatic habitats of Africa, with animals including hippos, sharks, manatees, crocodiles, penguins (in Africa? Who knew?), and more. Boasting over 14,000 critters of some 1,100 different species, the zoo is one of Wrocław's most visited attractions, and visiting it all takes up an entire day.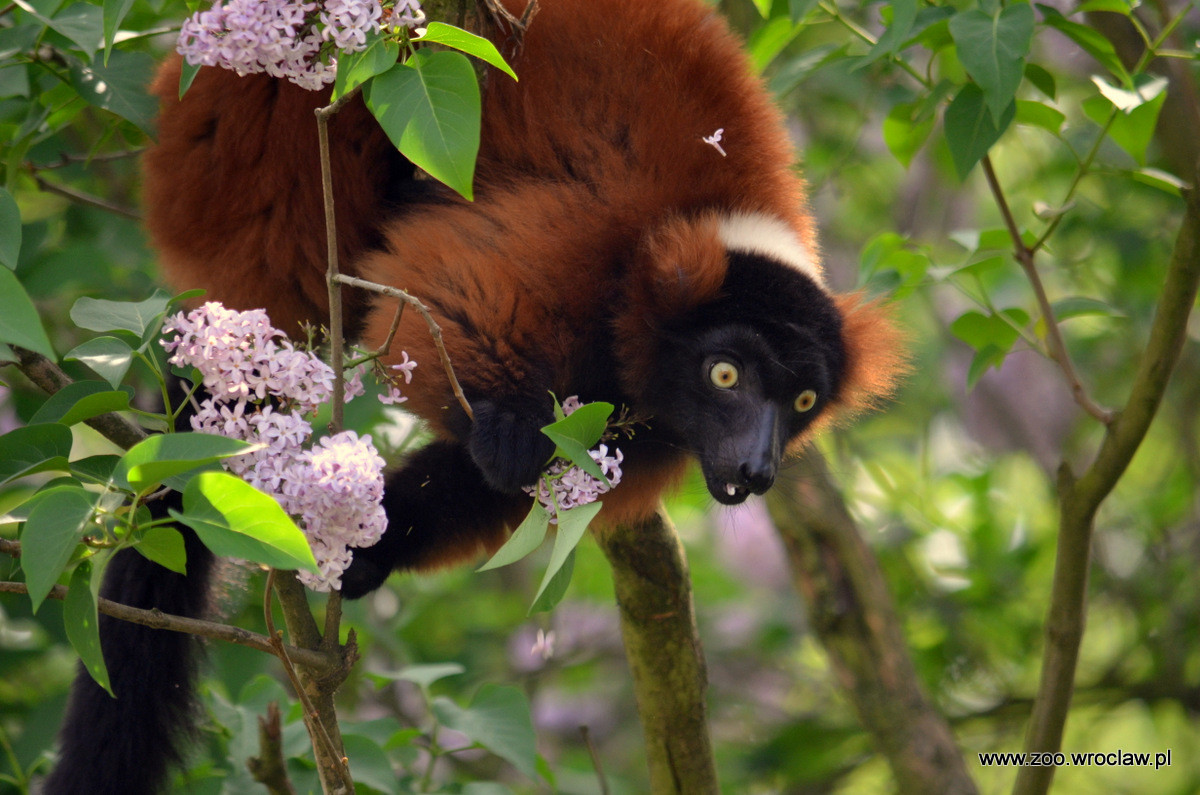 Located in the centre of Wrocław, Słowacki Park - named after Polish Romantic poet Juliusz Słowacki - is not only the home of the Racławice Panorama, but is surrounded by bastions of culture including the National Museum, the Architecture Museum, the Post and Communications Museum, and the Galeria Dominikańska shopping centre. It's also a few steps away from a remaining smidgen of the city moat; it could be much closer, in fact, if a big chunk of the moat hadn't been filled in to make space for the park.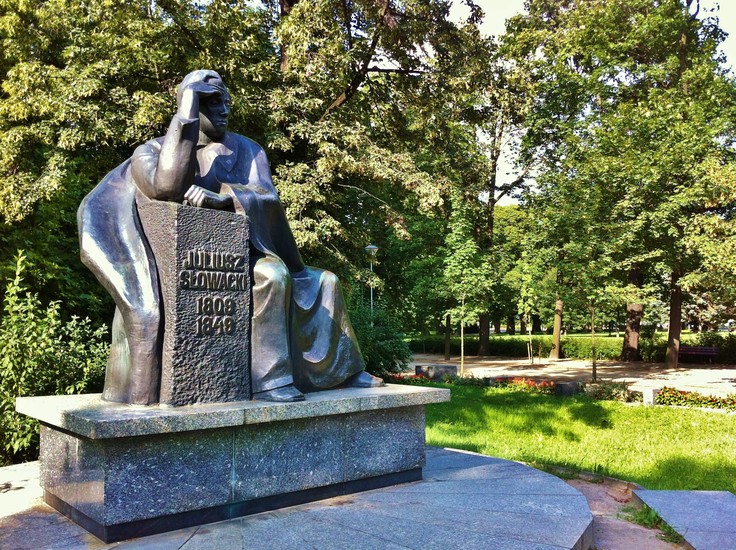 While there are many options for kids in Wrocław, this simple pleasure may just suffice! The merry-go-round or carousel is still a staple of kids' entertainment over 200 years after first becoming popular, the humble carousel is found in parks, shopping malls, and fun fairs across the globe - and in the odd horror film. As days grow warmer, Wrocław breaks out its own: a French-style wooden creation painted with city landmarks, located in Park Staromiejski next to the Wrocław Puppet Theatre!