The sites for Nazi concentration camps were often dictated by existing infrastructure and the ease of transporting prisoners there by rail (see: Auschwitz-Birkenau). Gross-Rosen is a bit of an anomaly in this regard, in that it is not easy to visit if you don't have a car. Located in Rogoźnica, 65km west of Wrocław on the road between Strzegom and Jawor, if you do have access to a vehicle the journey takes about one hour.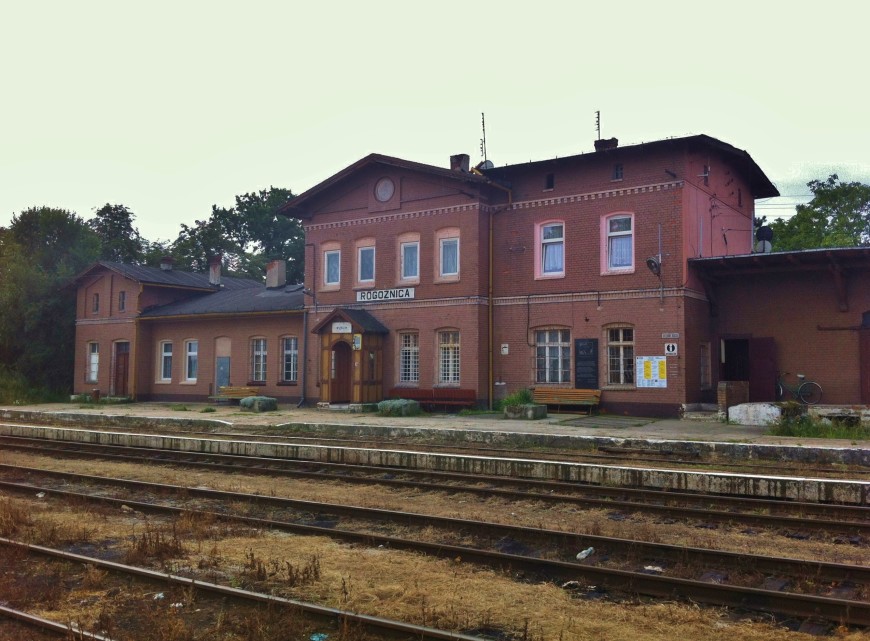 By Train:
There are a half dozen connections from Wrocław to Rogoźnica throughout the day, but you'll notice that none of them are direct. Most make a change in Legnica or Jaworzyna Śląska and the travel time is anywhere between 1hr 20mins and 2hrs 45mins, with a total cost of 15-25zł depending on the train. To check the exact times go to rozklad-pkp.pl which has limited but effective English language functionality.

Unfortunately getting to Rogoźnica train station is not the end of the journey. Gross-Rosen Concentration Camp is about another 3km from the train station and with no buses the only way to get there is on foot, or by flagging down a ride. The walk is not difficult, but it is slightly uphill the whole way and takes about 30mins. As it happens, this is the same walk that prisoners were forced to make, albeit under gunpoint by SS men with dogs as the German peasants of the village spat and threw stones at them; those that fell from exhaustion were often shot or beaten. (So there's some perspective for you...)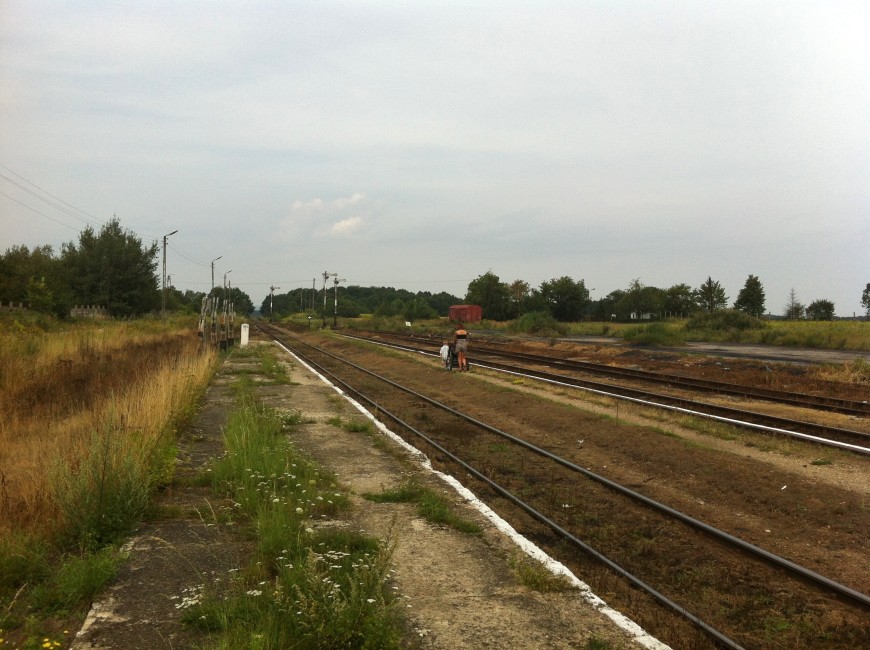 Getting to the camp on foot:
If you are standing on the small, crumbling station platform facing the tracks, head to your left, making another left when you get to the road about 100m away. This road takes you down a residential street into the village of Rogoźnica leading to a church, around which you'll make another left and then a relatively quick right onto ul. Ofiar Gross Rosen (Victims of Gross Rosen Road). On this road you'll pass the town's only two shops, which you might be wise to stop in considering there will be no later opportunities to purchase food or drink at the camp (bear in mind that you're in a village and these shops close early, especially on weekends, if they are open at all). At the fork in the road with the large cross, stay left following the signs to 'Muzeum Gross-Rosen.' This is basically the half-way point and the rest of the way is a slight uphill grade straight to the gates of the camp, which you can't miss.

Click through our photo gallery for a pictorial guide on getting to the camp on foot.