Open from March until the end of October.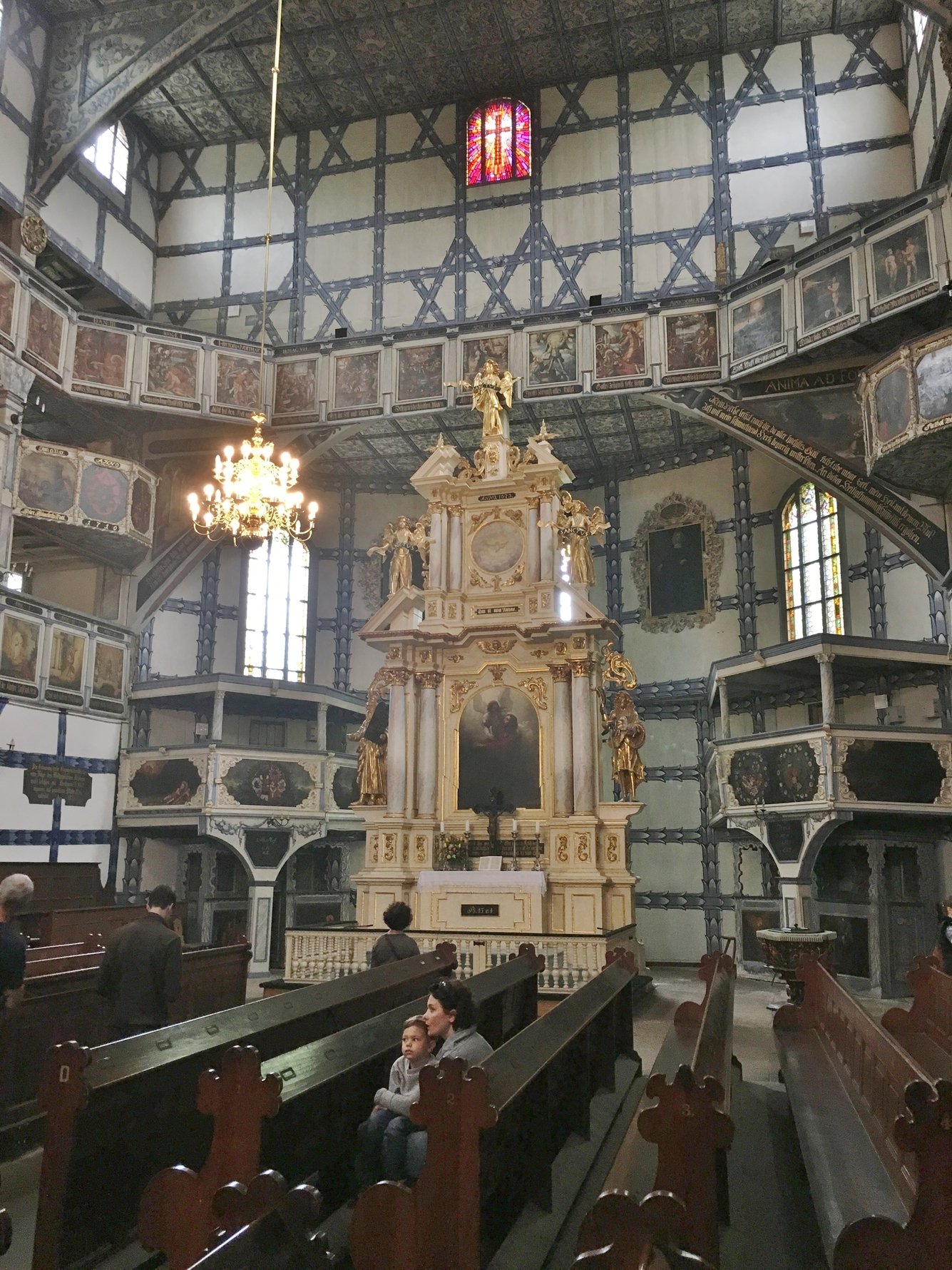 This 'Peace Church,' the second to be built, was consecrated on October 31, 1654. Though the exterior is almost identical to the doomed church at Głogów; von Sabisch had learnt from the earlier church's collapse, and designed the interior of the Jawor church to be far more stable. He included raised galleries to create more space for worshippers: there were originally two (today the second and fourth). The intermediate galleries (today the first and third) were added in the 1680s. It is these galleries - exquisitely decorated with more than 140 scenes from both the New and Old Testaments - that make Jawor such an incredible sight. Amazingly, nobody knows for certain who painted them. They have been credited by some sources to Georg Flegel, though as Flegel apparently died in Frankfurt in 1638, that is highly unlikely. More probable is that one of Flegel's students – trading on his patron's name – executed the paintings. Whoever did them, they are worth hours of study, telling as they do more or less the entire bible story from Genesis to Revelations. Look too for the baptismal font, a gift from wealthy landowner Georg von Schweintz in 1656, and for the two-storey main altarpiece, added in 1672 having been cast in Kamienna Gora. The two splendid statues on either side of the altar are of Moses and St. John the Baptist.

If you've come all this way, it's also worth taking the time to see the town's handsome Rynek too, the centrepiece of which is the Town Hall, originally built in the mid 14th century but rebuilt in 1617 and 1846. Its sublime clock tower - to which the statues of various local heroes seem to magically cling – survives intact in its original form since being added in 1397.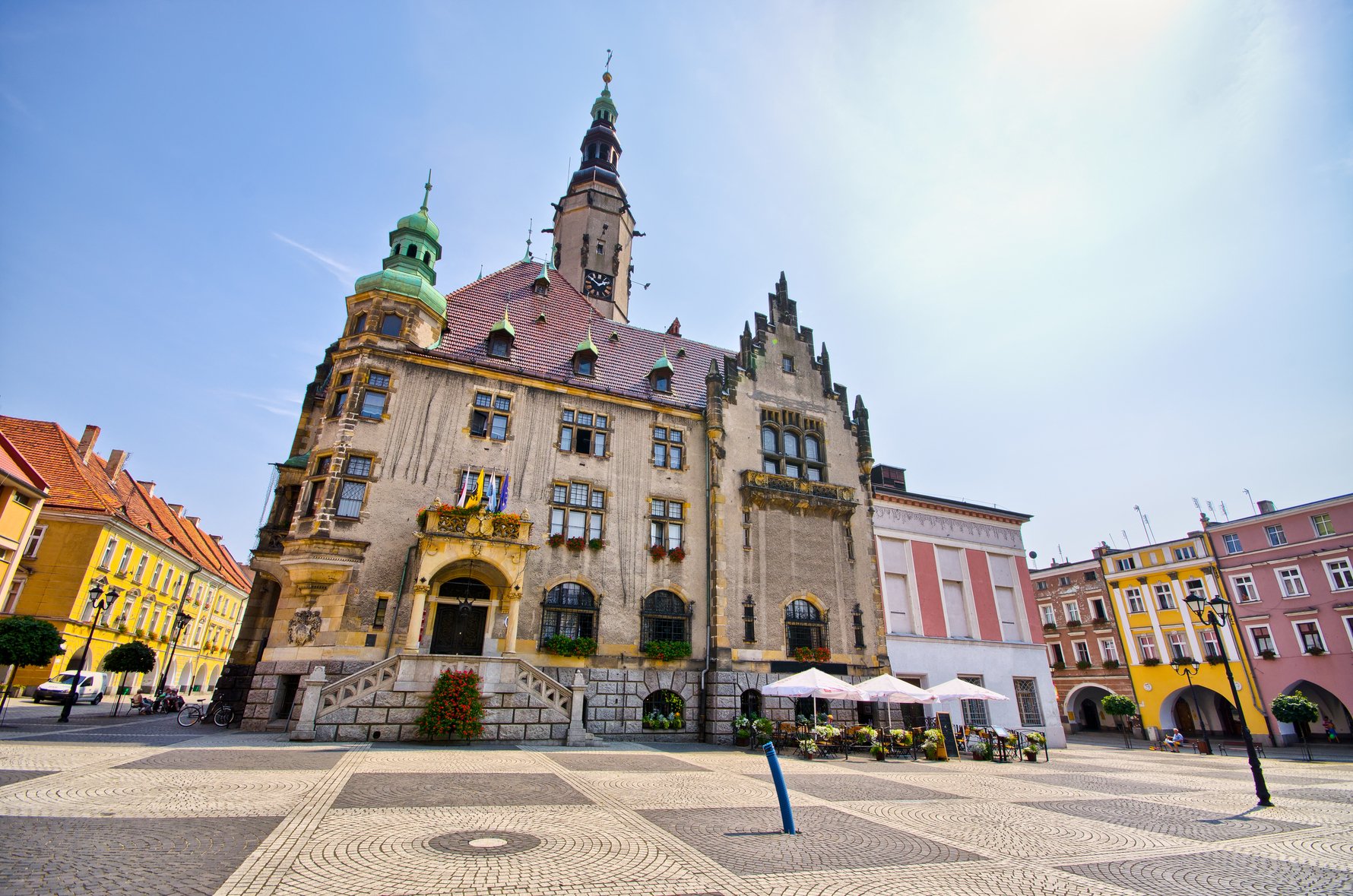 Getting To Jawor Peace Church:

To see both Peace Churches in one day, having your own vehicle is almost essential. 80 kilometres west of Wrocław, visiting Jawor by train is easier said than done, and requires a change at less than lovely Jaworzyna Śląska, or in Legnica. The journey can take anywhere from 1hr 15mins to 2 hrs, with a cost of around 20zł one-way; check rozklad-pkp.pl for exact times and connections. You can also try the bus; Beskid bus company offers the trip regularly in just over 1hr for 15zł.

Once you've arrived, the church is no more than five minutes walk from Jawor station, set in a small park (which until 1972 was the church's graveyard).