Opera in Wrocław can be traced back as far as the first part of the 17th century, when operatic troupes performed at the Ballhaus (located on ul. Wita Stwosza), though it appears that 1725-34 were the years when opera became truly established thanks to the presence of Italian operatic troupes in the city. In 1755 a new theatre, called Kalten Asche, was built on what today is the corner of ul. Oławska and ul. Piotra Skargi. This venue saw its greatest years at the end of the 18th century, when five of Mozart's operas were staged here between 1787 and 1795. The theatre was officially named the 'Royal Theatre in Wrocław' in 1795. After Carl Maria von Weber took over the directorship of the opera at the very start of the 19th century, the theatre continued to figure highly in the world of opera. Many operas appeared here shortly after their premieres, including Beethoven's only opera Fidelio.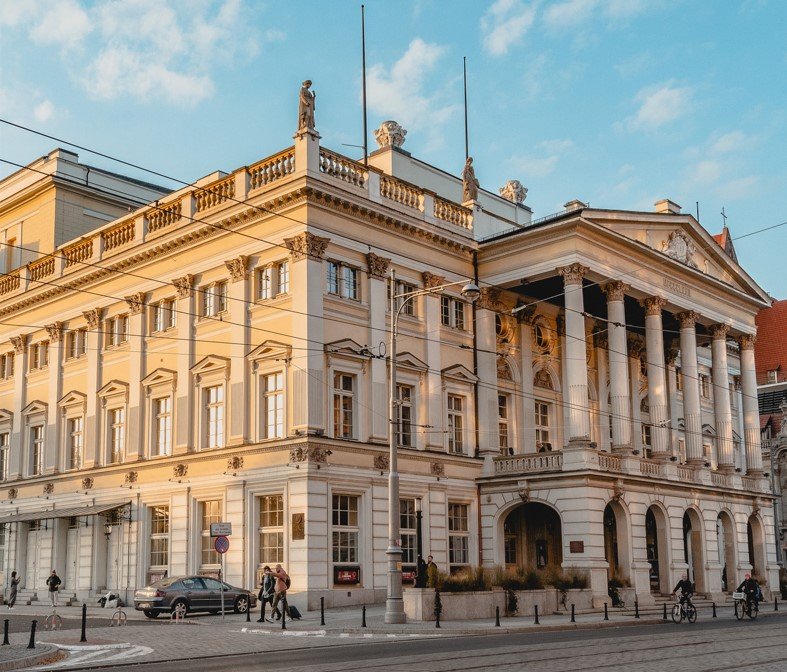 ​​​​​​​
The current building dates to 1841 and was designed in a classicist style by Carl Ferdinand Langhans. When opened it was extremely modern with space for 1600 spectators. The opera continued to perform, pretty much without a break, until 1944. Productions during this period featured works by Wagner, Verdi, Puccini and Strauss, and over the years many of the biggest names in European opera appeared here. After World War II, the opera started up again remarkably quickly, with the first production taking place on the 8th of September 1945. The Wrocław Opera became a key element in the reviving of the city's cultural and musical traditions.

The current repertoire features classical opera and ballet pieces and covers a wide spectrum from Mozart to Prokofiev. The thing that sets Wrocław Opera apart from other opera companies is its productions of unusual operatic events, including its staging of operas outside the theatre in parks, city squares and even the cloisters of the National Museum. Its crowning event each year is the super-production, usually in Centennial Hall, which are the biggest operatic productions in Poland and are watched by 4,000 people with the involvement of hundreds of European performers and huge sets and lighting. In summer, keep an eye for the performances in the Summer Operatic Festival, another element of the Wrocław opera, which takes opera into the charming and historic streets of the city.