Olomouc is a joyful city to visit, but the Moravian marvel hides a dark past. Well, it probably isn't fair to say it 'hides' it, it is proud of its struggles of course. Two of the most important personalities in Czech history met their demise in the town, albeit 315 years apart.

Wenceslaus III had an interesting life from the get-go, finding himself betrothed to a Hungarian princess when he was still a child. He was still years away from adulthood when he took over the Hungarian throne, becoming King in 1301, although his youth meant he was king only in name.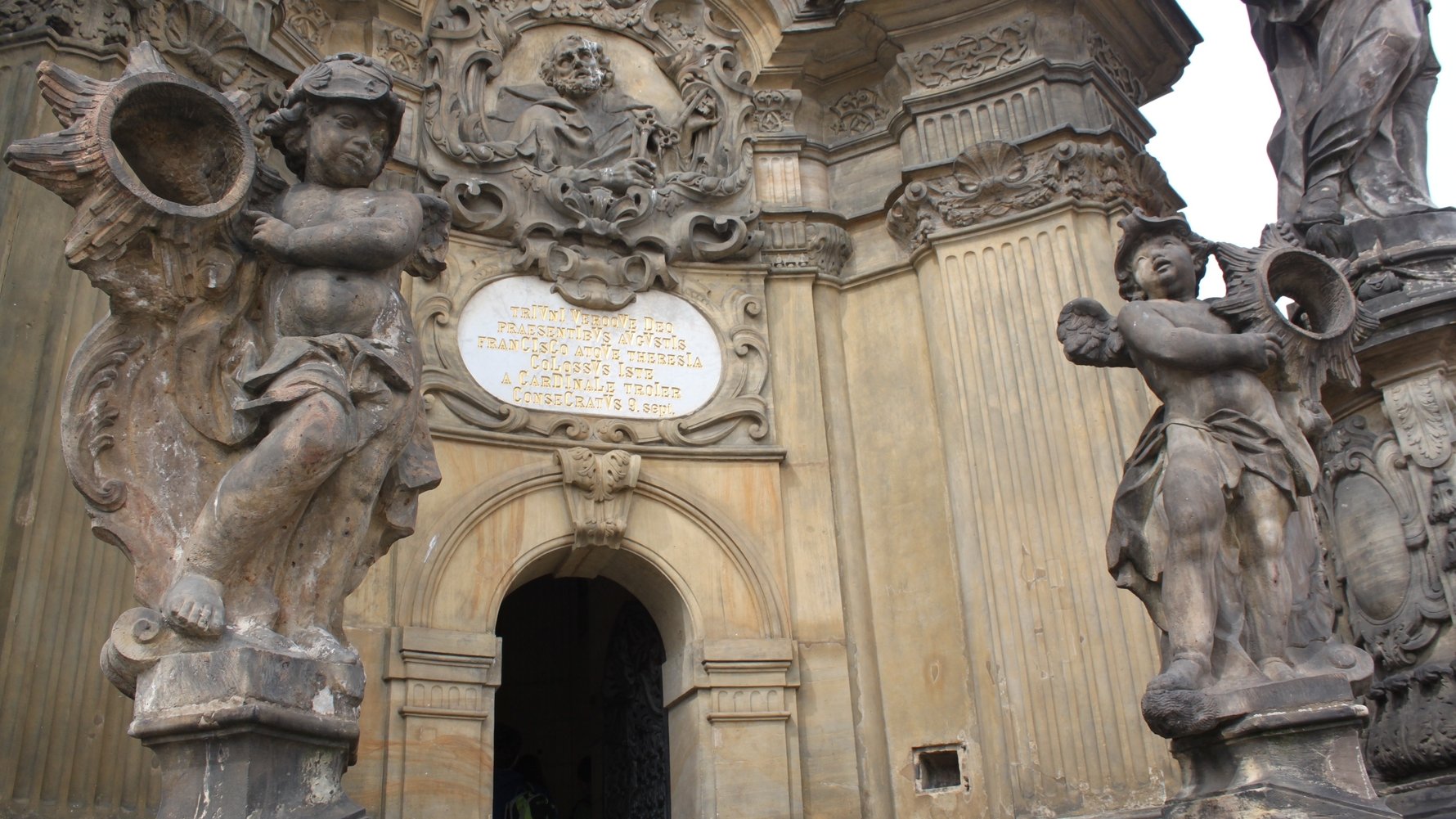 Wenceslaus was never going to survive in Hungary, so he returned to Bohemia and took over from his father in 1305. Still months away from his 16th birthday, local Czech noblemen were able to manipulate the young leader and convince him to invade Poland. That never came to pass, as the the child king was stabbed to death in Olomouc. His murder went forever unsolved, but the Přemyslid dynasty was done.

John Sarkander lived a very different life to the murdered king. Sarkander was a Polish Catholic priest who studied in Olomouc at the end of the 16th century, and he returned to work as a priest in town in 1609. Being an influential member of any faith was risky business in the 17th century, and Sarkander was eventually arrested during the Bohemian Revolt of 1620. He was tortured incessantly, before being murdered in the centre of Olomouc.

He wasn't just murdered though, it being the 17th century and all. Sarkander was set on fire and left to burn, before being put out every couple of hours. It took a month of stop-start burning to kill the pious man. His chapel now stands on the spot where he was murdered. Olomouc is a beautiful town, but boy has it seen some rough times.