The Aegean region has always attracted attention with its historical and touristic places that must be visited to be believed. Interacting with Greek culture due to its close location, the Aegean region offers a wide range of sightseeing options.

There is high demand from Greek ports such as Rhodes, Kos, Samos and Chios to Turkey's port regions such as Bodrum, Izmir and Cesme. The easiest travel route between Turkey and Greece is provided by ferries. Thanks to various travel agencies, it is possible to make Aegean tour.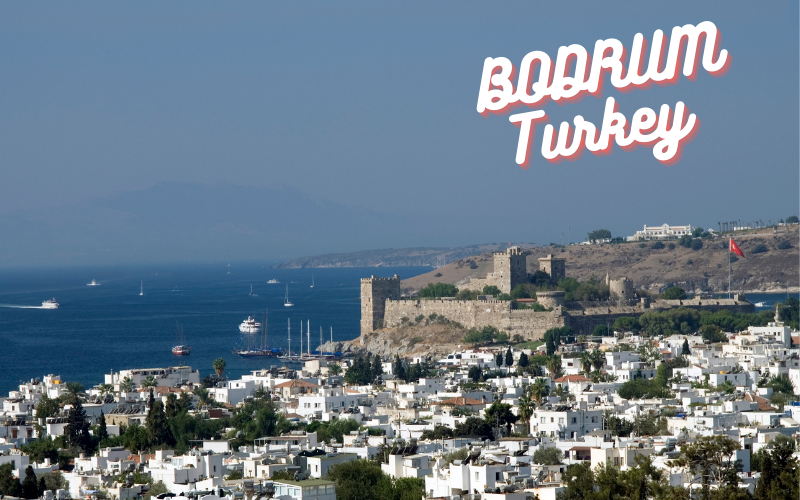 Places to Visit in Bodrum
Bodrum is one of the touristic regions that should be visited with its natural beauties and historical places. Bodrum is a very rich region with its coves, beaches and ancient cities. One of the most important historical places is Bodrum Castle. This castle, which dates back 600 years, is symbol of Bodrum. In addition, the ancient cities of the district are also very popular. Iasos Ancient City and Pedesa Ancient City are historical places with a long history that must be visited and seen.

Bodrum fascinates its visitors with its natural beauty. Uyku Vadisi, known for its waterfall and lush forests, and Bargilya, which is a frequent destination for birds, offers unique views. Untouched bays of Bodrum are also very famous. You can feed fish in the clear waters of Akvaryum Bay, camp in Kargicak Bay and swim in Torba Bay. You can spend an unforgettable holiday in Bodrum by exploring both historical places and natural beauties.

Transportation from Greece to Bodrum is very easy. Ferries depart from Kos, the Greek Island, to Bodrum. The distance of Kos Island to Bodrum Port is approximately 13 miles. You can reach Bodrum in 20 minutes.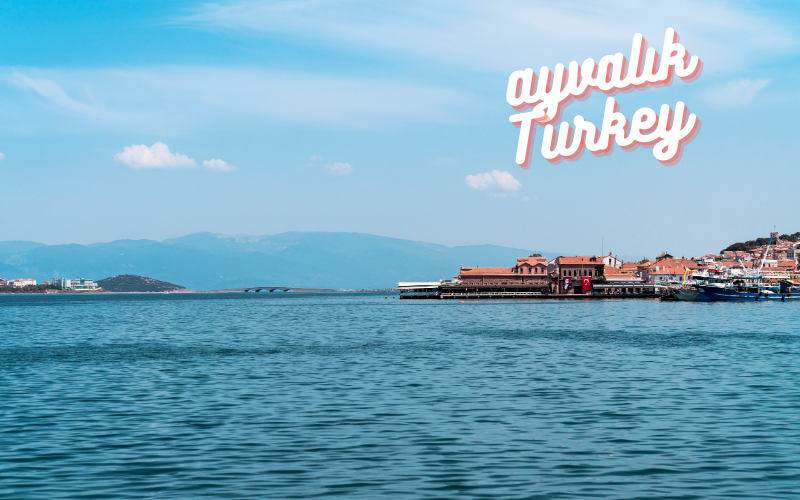 Places to Visit in Ayvalik
Ayvalik is holiday center with lots of places to visit, and also has a lot of activity opportunities. Ayvalik is among the most important places of cultural wealth that can be seen in Turkey. It is a must-see place with its historical Greek houses, mosques and churches. Kucukkoy, which is one of the touristic places of Ayvalik, is known as Sarimsakli among the people. Houses of Kucukkoy, built by Greeks in the 19th century, reflect its history very well. Another important historical place is Taksiyarhis Church. This church, dating back to 15 centuries, is thought to be the oldest church in Ayvalik. There are also different historical buildings that can definitely attract your attention in the historic streets of Ayvalik.

When Ayvalik is mentioned, natural beauties come to mind. Its deep blue sea and lush nature are in harmony. Ayvalik's islands are also frequently visited by tourists. Cunda Island, one of the most important touristic spots, is also known as Alibey Island. Due to its natural beauties and historical structures, it has been accepted as a natural and historical site. There are many churches and monasteries left over from the Greek Orthodox community. Located on Alibey Island, Lovers' Hill offers a magnificent view for couples. The historical places and natural beauties in Ayvalik are not limited to these. Sarimsakli Nature Park, Devil's Feast, Aya Yanni Church and Aya Dimitri Ta Selina, which you must visit and see, are among the popular tourist attractions of Ayvalik.

Ferries are available every day from Mytilene Island to Ayvalik. It is possible to reach Ayvalik district, which is 28 miles from Mytilene Island, in half an hour.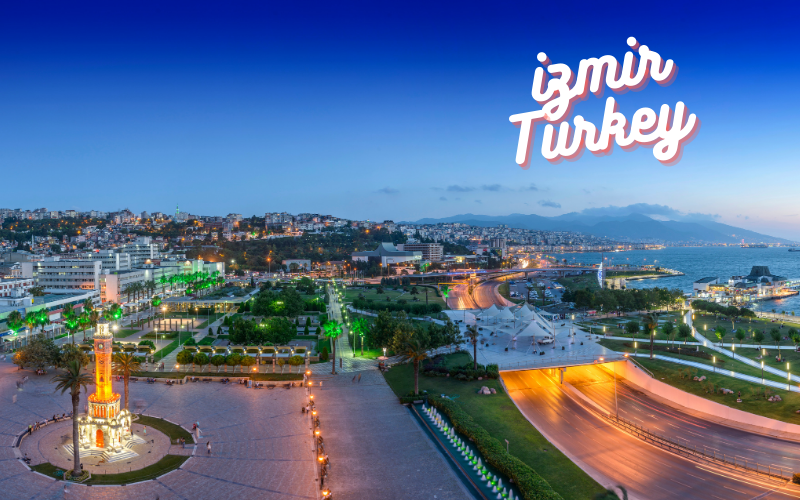 Places to Visit in Izmir
Izmir is one of the most beautiful cities of the Aegean Region. It stands out with its activities and places to visit. It offers wide opportunities with its districts with different characters, charming villages and historical places both in summer and winter. Ephesus was one of the twelve cities of Ionia in the classical Greek period. It joined World Heritage List with its unique architectural works. Other historical places to visit in Izmir include Smyrna, House of the Virgin Mary, Teos Ancient City, Asklepion, Pergamon Ancient City and more.

Izmir is a city known not only for its historical places but also for its natural beauties. Homer Valley is a recreation area located in Bornova district of Izmir province. It is thought that Homer lived in the cave located in this valley. Golcuk is another touristic place in Izmir. The word meaning of Golcuk is little lake. It got its name from the small but beautiful lake. It is surrounded by lush forests. Other natural beauties of Izmir are Bozdag, Kaynaklar, Nebiler Valley and Waterfall, Karagol Nature Park and Izmir Bird Paradise. Ferries depart to Izmir, which is approximately 300 miles from Athens. 

The article was written by Merve Ozisin from otelleri.net, a Turkey Hotel Guide Platform.