1929 was a year of incredible change and upheaval in this part of the world. The Kingdom of Serbs, Croats and Slovenes was replaced by a royal dictatorship, and the Kingdom of Yugoslavia was proclaimed in January of this famous year. King Alexander I set about re-jigging the country in order to tighten his rule, and this led directly to the creation of nine new banovinas (regions), the least developed of which was the Vrbas Banovina. This region had the desperately-poor city of Banja Luka at its heart, and the King needed a hard-working and forward-thinking man to take the reigns and drag it into the modern age. Luckily for Alex, he knew just the guy.

Svetislav Milosavljević was born in Niš in 1882, the son of wealthy parents who had high hopes for their little boy. Those hopes dissipated when the family's wealth was lost, and Milosavljević had to settle for a military career. Not to worry, as this prodigious young talent was able to make some rather magnificent lemonade out of these lemons, and he soon became the country's number one authority on military traffic. He also rose to the position of Brigadier General by 1925. It was Milosavljević, known to his friends as 'Tisa', who was chosen as the man to drag the Vrbas Banovina forward.

Tisa arrived in Banja Luka on November 8, 1929, and immediately got to work. He stepped off his transport and his first steps found mud, leaving Tisa with no pretence as to the job at hand. He was tasked with building a city, a region, creating institutions from scratch and making Banja Luka a true regional centre. It took him five years.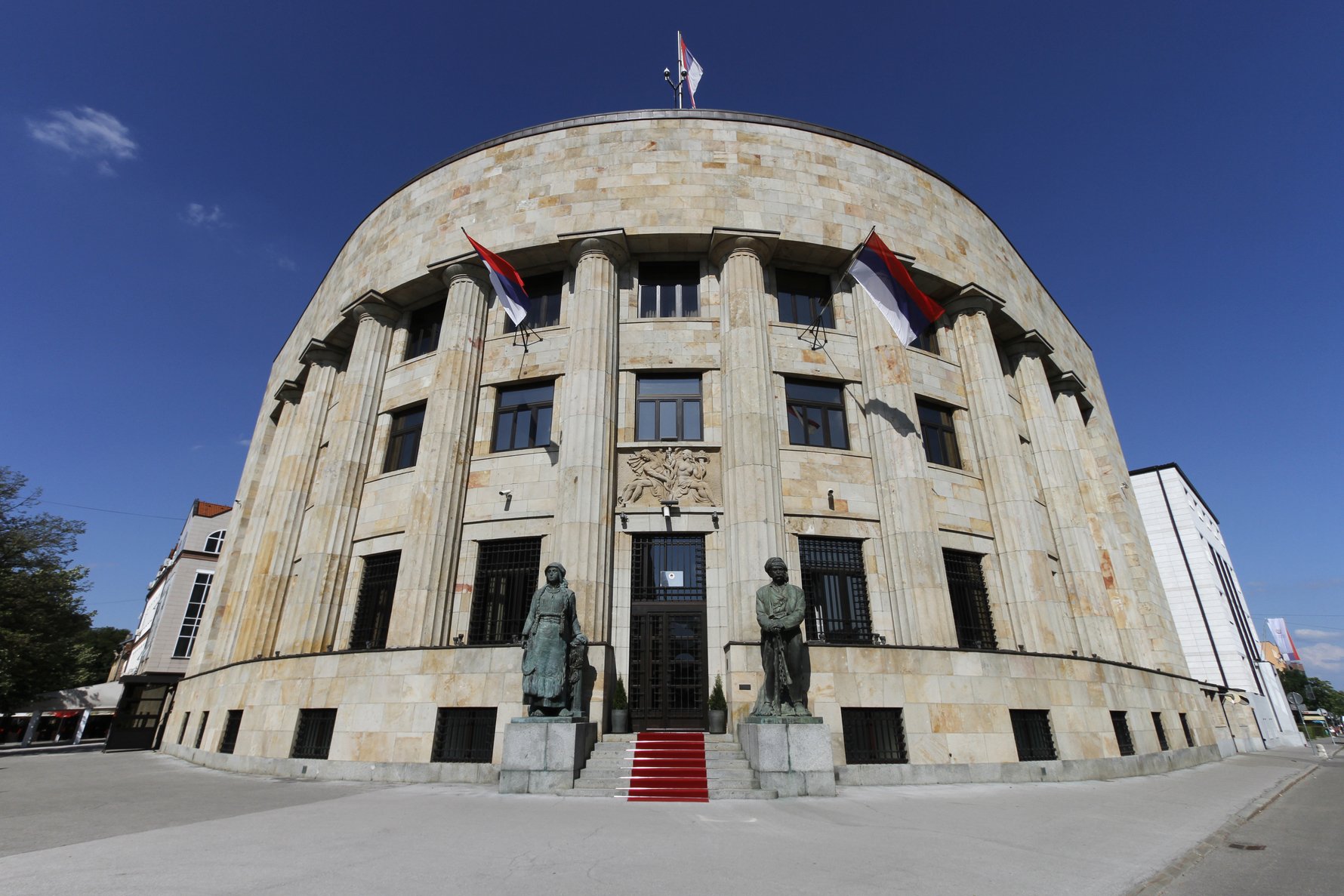 Using his contacts in the south of Serbia (along with a blank cheque from the King), Milosavljević brought modernity to Banja Luka. He built schools, bridges, roads and more. He established sporting and cultural centres, as well as setting up the economic institutions required for such a city. He commissioned the building of the Banski Dvor, the cultural centre that takes pride of place in the city centre today. Tisa was the brains behind the theatre, the Museum of Republika Srpska, many administrative buildings and even the development of the old park. Needless to say, if it was modern in Banja Luka, Svetislav Milosavlević's fingerprints could be found somewhere.

And just like that, it was over. Milosavljević left Banja Luka on April 22, 1934, his tenure as 'Ban' over and a new job as Minister of Transport for the Kingdom ahead of him. He only returned to his adopted city once, as a guest of the Orthodox Church in 1938, when some 20,000 flooded the streets to catch a glimpse of the man who built Banja Luka.

Tisa's influence is not forgotten today. A monument to the great man was unveiled in September of 2004, and he was even added to the city's coat of arms (along with Petar Kočić). It is impossible to imagine what would have become of Banja Luka had this impressive man not been given the reigns, but we know that the city we love today would have taken a dramatically different turn were it not for the ideas and sweat of Svetislav Milosavljević.