Barcelona has a wealth of fascinating museums and galleries to explore - from all the magical creations of Gaudi to the Gothic Quarter and the modern museums all over the city. Pablo Picasso spent his teenage years in Barcelona, this is the best collection of his early art. It is easier to appreciate his artistic genius once you have seen its genesis. The museum lets you trace the evolution of Picassos's world. His earliest works (he did some of the paintings when he was 14) are realistic and painted with amazing psychological insight which is quite different from what you may have expected. This is the national museum of Catalan visual art (it focuses focuses on Catalan art from all around the region) and also a great spot to spend an afternoon away from the noise city's noise.The inside of the building is just as impressive as the outside. The museum is housed in the Palau Nacional, a huge, Italian-style building built in 1929. Visitors will be impressed with one of the best collections of Romanesque mural painting in the world and the most representative artists of Catalan Modernism, such as Gaudí or Casas. They can also enjoy great European Renaissance and Baroque painters (such as Tiziano and Velázquez), Gothic art etc.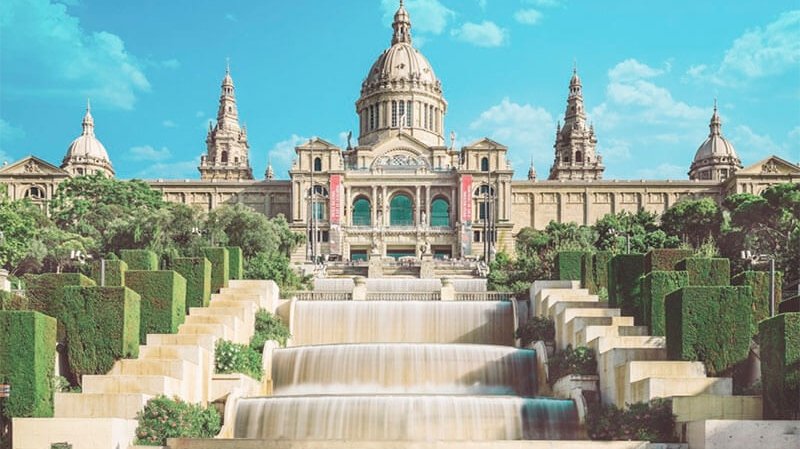 A strange, quirky place that the Spanish painter, sculptor and ceramicist Joan Miró designed this building with his friends - the architect Josep Lluís Sert. It's modern, white and minimalistic and probably the best place to explore Miró's art because everything you see there is his word - from the white canvas with a single black line to bold to the robot-like sculptures. No matter in you like Miró's art or not, this is a museum that is important and memorable.
Barcelona City History Museum
Prepare for a walk through the city's history because this is the right place to learn all about the historical heritage of Barcelona from the Roman period until now. The museum has seven different locations, which you can all visit with the same ticket. The headquarters are located in the Gothic Quarter, where you can go to the underground area and walk along the streets of Roman Barcelona. An extremely modern, interactive and interesting science museum on nine levels. It boasts a glasshouse holding a recreated section of flooded Amazon rainforest, inhabited by animal and plant species. There are many other exhibitions and machines there, so prepare for a whole-day experience.