Chicago is situated in northeastern Illinois, in the Midwest plains of the United States The famous Windy City is one of the most densely populated cities in the country, which means there are lots of diverse populations and an abundance of entertainment and culture as well as medical facilities, schools, and job opportunities.
 
But Chicago does not feel too urban as it has numerous parks and green spaces. It also sits on the shore of beautiful Lake Michigan. So, Chicago is an inviting place for expats to move to. If you are considering relocating to the city, check out the following brief guide to help you get a better idea of what living in Chicago will be like.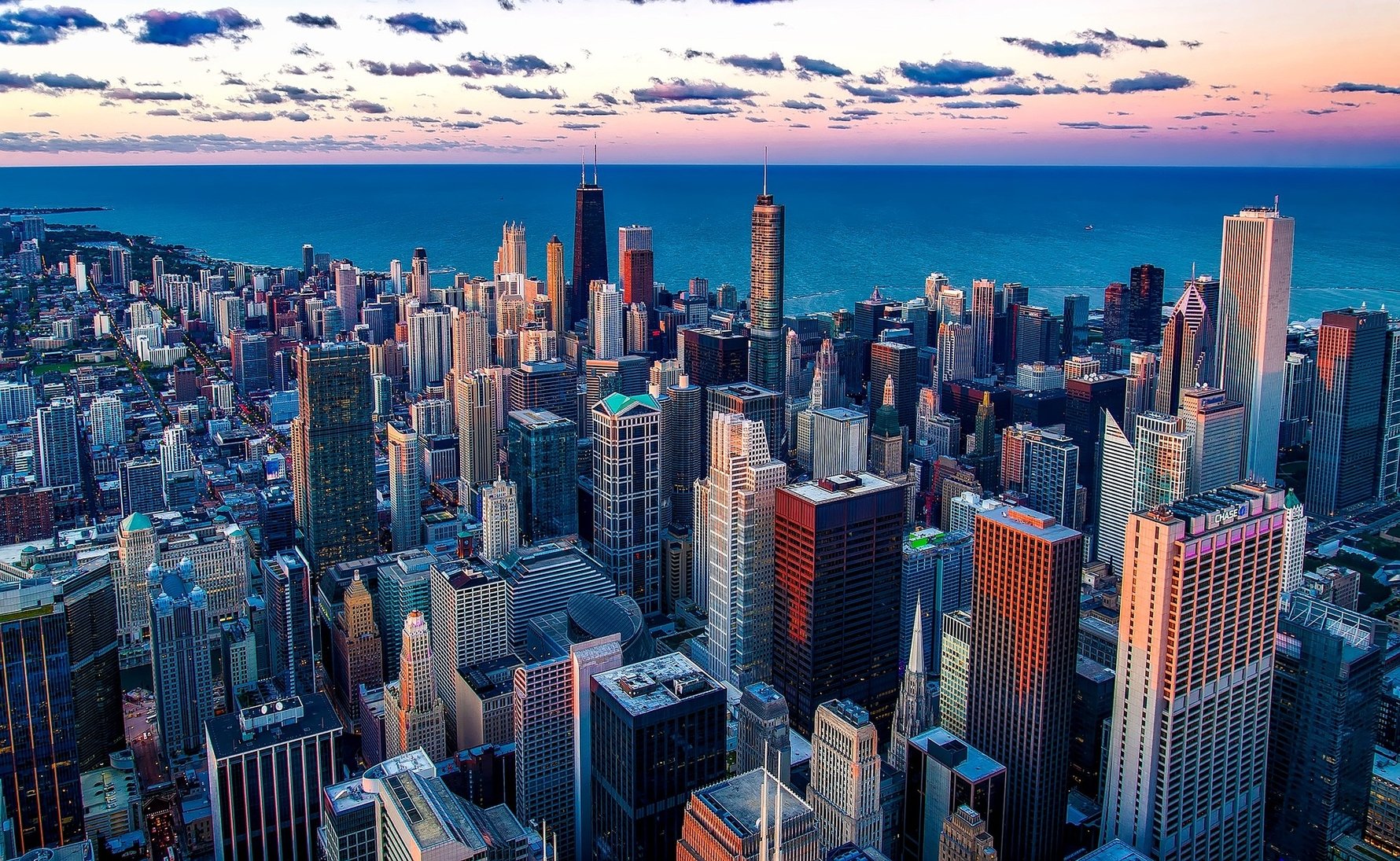 The Climate
Chicago is famously windy in the wintertime. It can also be a cold city during the winter months. But in the summer, the city is warm and humid. So, if you like living somewhere with traditional changing seasons, Chicago is a good option.
Getting a Visa
Short-term and long-term visas are available for people visiting Chicago. If you plan on moving to the city permanently, you can apply for a nonimmigrant or immigrant visa.
 
There is a wide range of visas available, which are dependent on things like the country you are coming from. So, make sure you check what the visa requirements are for your specific circumstances before you make any plans for moving to Chicago.
Where to Live in Chicago
Whatever your budget, you will be able to find accommodation in Chicago. You have the option to rent or buy a home. But before you begin searching for properties, familiarize yourself with the city's different sections and neighborhoods to find the right area for your needs.
 
In general, the North is home to wealthy people and the South is home to poorer people; but Chicago is divided into five main sections: the North Side, the Northwest Side, the South Side, the West Side, and Downtown. Chicago is also divided into seventy-seven community areas that comprise two hundred and ten different neighborhoods. Also, it is worth mentioning that the highest crime rate in Chicago occurs in the South Side, so you may want to avoid living in that area.
Getting Around Chicago
You have the opportunity to get around Chicago by car. However, according to a list compiled by WalletHub, Chicago is actually one of the worst cities in the US to drive in. In fact, it was rated number ninety-six out of one hundred. Highways are often congested and impatient drivers are known for ignoring traffic laws. So, there are many road accidents every year. In fact, in Illinois, the state sees more than 300,000 car collisions every year.
 
Areas where accidents often occur in Chicago include Kennedy Expressway, Eisenhower Expressway, Tri-State Tollway, Veterans Memorial Tollway, and Stevenson Expressway. While you can get legal help for auto accidents in Chicago to claim compensation should you be injured in an accident that is not your fault, it is best to avoid accident hotspots so that you can reduce the risk of being in an accident.
 
Many Chicagoans only use their cars at weekends and for occasional use, as Chicago has a great public transport system for commuting to work and getting around the city. So, you might like to do the same. There is an excellent train system that connects Downtown to the suburbs. It is also easy to get around by bus and taxi. Furthermore, getting to and from the O'Hare International Airport is easy when you use the Metra Blue Line. 
Medical Facilities in Chicago
Chicago is well known for its high-quality doctors and medical facilities, so you will not need to be concerned about getting the right medical care when you or your family require it. Two of the main facilities are the Northwestern Hospital and the University of Chicago Medical Center. 
Schools in Chicago
If you are moving to Chicago with your family, education for your kids will not be an issue. Chicago has some excellent schools. The city is home to some international schools, too.
Shopping in Chicago
Chicago is a fantastic city for shopping. Whatever you want to buy, you will find it at the city's many department stores, shopping centers, and boutiques. Furthermore, there are lots of international communities in the Windy City, so you can find things like Scandinavian stores in Andersonville, Asian stores in Chinatown, and Italian specialties in Little Italy.
Art and Culture in Chicago
You will find an abundance of art and culture in Chicago, from museums like the Art Institute of Chicago and the Shedd Museum on the waterfront to downtown venues where you can watch world-class ballet, Broadway-like shows, and a wide variety of music, from jazz to classical.
Restaurants in Chicago
Seeing as Chicago is home to various cultures, you will discover a large range of international cuisines. You could dine at restaurants that provide Asian, Latino, Middle Eastern, or European foods. Of course, there are also a lot of wonderful restaurants, diners, food courts, and food trucks that serve authentic American food. So, with an abundance of restaurants, culture, and entertainment, you will never get bored living in Chicago.