People do it to 'find themselves', get over a breakup, spend a gap year before uni. Plain and simply put, traveling solo is one of the most exhilarating rites of passage a person will ever go through in their life - if one takes the plunge.

You get to educate yourself through discovering different parts of the world, exposing yourself to different cultures, learning a new language, and yes, meeting new people and making new friends! Because visiting a country alone doesn't make you antisocial, quite the contrary, really. If anything, it allows you to take chances and strike up conversations you would have otherwise shied away from had you been in the company of friends and loved ones. But remember, traveling by yourself doesn't mean never finding time to get some rest.

Even if you're a person who cannot sit still and uses up every minute of the day to go sightseeing, taking a break during all the hustle and bustle is never a bad idea. You can always find a local cafe or eatery to relax, connect your phone to Wi-Fi and yes, speak to friends back home. You can even kill some time before your next excursion and sign up to one of the best mobile no deposit casinos. And remember, you should always make sure that gambling is legal and your VPN is sorted wherever you're based.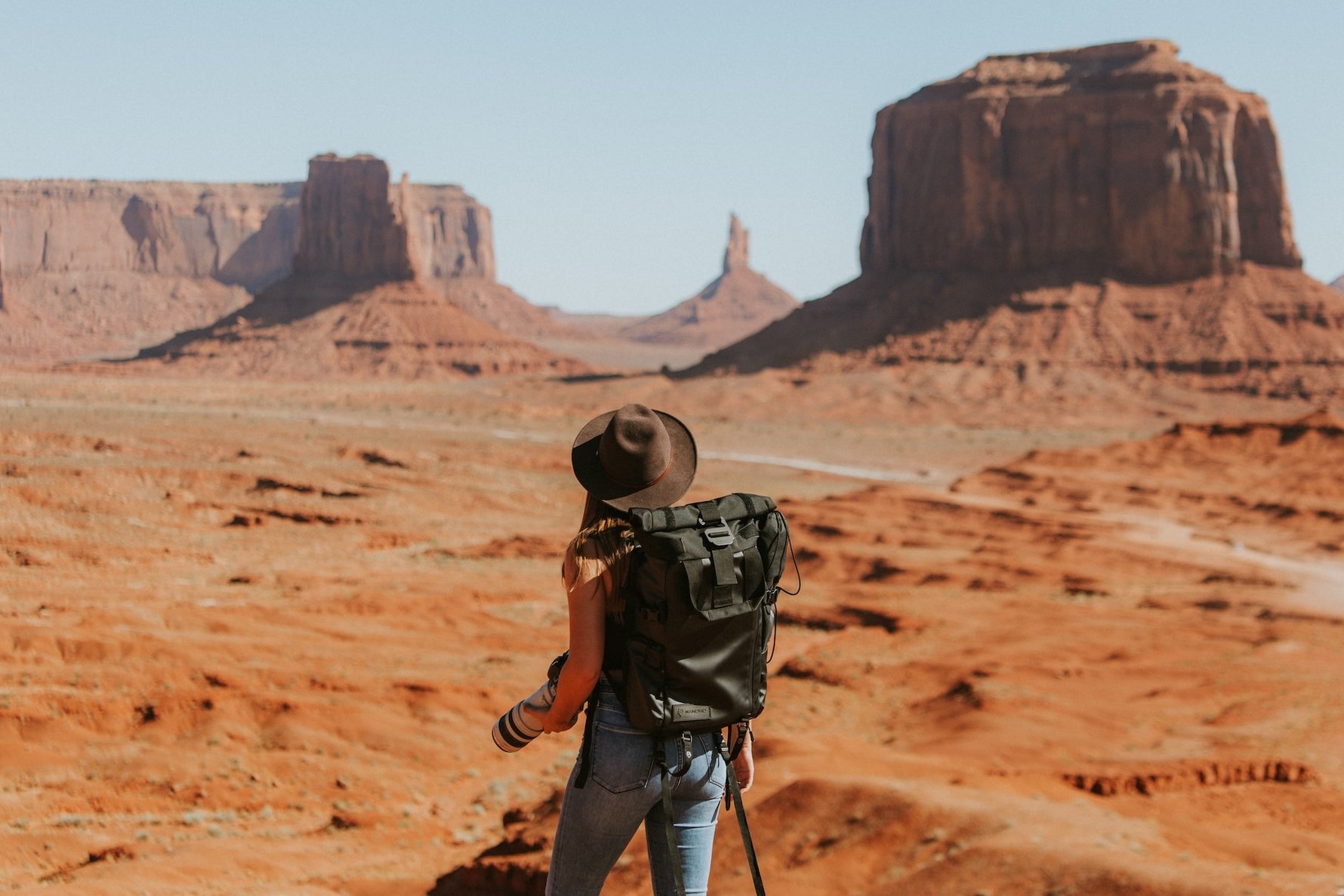 So, What's Behind The Solo Travel Hype?
According to data from Google Trends, the number of solo travelers has seen an uptick of 761.15%, with 2023 statistics showing that 25% of people in the US (83 million people) are considering taking a solo trip. Let's explore some of the reasons why so many people are ditching their travel buddies and hitting the road solo!

A Chance To See The World Freely
Traveling solo gives you the luxury to explore the world on your terms. You're free to choose your desired destination and tailor your trip according to your personal preferences and interests, without having to compromise your needs for those of others. You're also allowed more flexibility to be spontaneous in your plans, making last-minute decisions that can pave the way to unexpected and exciting adventures. As you explore a new country on your own, you can wave goodbye to any worries of letting anyone down.

An Act Of Self-Love
By making the time for yourself to explore another country on your own, you'd essentially be making time for self-care, as you give yourself permission to break from your daily routine, disconnect from any stressors, and prioritize your physical, mental, and emotional well-being. Choosing your own company is also a way of showing respect to yourself, of asserting that you're willing to be your own companion and prioritize your own needs over those of others, at least for a while.

An Opportunity For Self-Growth
With freedom comes responsibility. Therefore, although you're free from other people's opinions and needs when you travel independently, you'll also have mostly yourself to rely on throughout your trip. But this is an opportunity of staying with your anxiety when faced with a challenging situation, which is really an opportunity for self-growth and added confidence, as you come to realize that you can get yourself out of any unexpected incident, whether that's a delayed flight, an unwelcome tourist scam, or anything of the sort. It's all part of the experience, which only helps you grow as an independent traveler.

A Way To Make New Social Connections Independently
Solo travel also offers a unique opportunity to form connections with people whose personality truly resonates with yours. When traveling independently you have no strings attached; you can strike up a conversation with anyone, whether it's a local at a café, an intriguing person you meet in a bar, or someone you come across during a hike. You're free to share as much or as little about yourself as you feel comfortable with, and this can be the start of an unexpected friendship mingled with interesting cultural insights.

Living The Digital Nomad Lifestyle
The digital nomad lifestyle is another reason why solo traveling has picked up so much. With the rise of technology and remote work opportunities, many individuals are able to embrace a location-independent lifestyle. For digital nomads, solo travel allows them to work remotely and explore new destinations and cultures while meeting new people. This freedom and flexibility to manage their own schedule, allows these remote workers to balance work and leisure in a way that suits their needs.
A Post-Pandemic Compensation
After having our fair share of lockdowns, quarantines, and social distancing, many people turned to solo travel as a way of compensating for the endless months they were forced to remain cooped up at home. Forced isolation can be suffocating, and solo travel presents an opportunity to break free from that pressure and explore the world in a way that feels safe and empowering. Therefore, it's no surprise that embarking on a solo adventure seems to be the answer for many of us who want to connect with people from different cultures, challenge ourselves to navigate unfamiliar situations independently, and reclaim our freedom.
The Impact Of Influencers
The recent hype with solo travel may also be attributed to the rise of social media platforms such as YouTube and Instagram, especially over the past two decades. Influencers on these platforms have helped to popularize the persona of the solo traveler, showcasing their sense of adventure and sharing the joy that comes with exploring new destinations. Through their globetrotting lifestyles, influencers often portray traveling alone as a glamorous yet attainable adventure, inspiring others to embark on their solo journey.

What about you? Have you been bitten by the solo travel bug yet?

---
When he's not busy directing his marketing team, John Holmes keeps himself occupied with a good brainstorming session for his next travel destination. He considers himself as somewhat of a globetrotter, even if he feels he's only scratched the surface. So far he's visited a total of 50 destinations, across 5 different continents. But, he plans on upping those figures in the next couple of years!