The Cradle of Humankind has scores of outdoor attractions that include Nirox sculpture park, and Maropeng and the Sterkfontein Caves as well as farm restaurants and hiking trails. What's more The Cradle region is less than an hours drive from Joburg making it an ideal spot for a quick countryside escape. This protected UNESCO World Heritage site is the closest you can get to pure natural surroundings just a stone's throw from the city. So whether you are looking for a romantic break or a family getaway, here's our recommended option. 
58 Cradle Farmhouse 
Perfect for: Peaceful chic couples' retreats in tune with nature
Where: R540 Kromdraai Rd, Krugersdorp, farmhouse58.co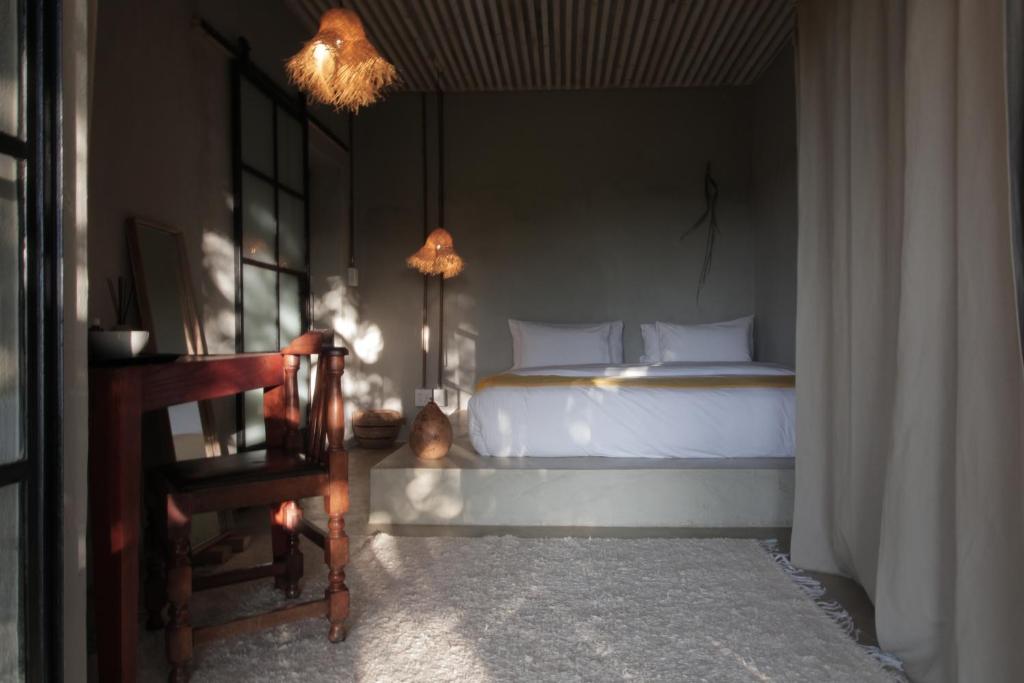 Nestled amid rolling farm landscape that adjoins Nirox Sculpture Park, 58 is the part of a rollout of plans to transform this valley, that has included the establishment of an artist residency and an extensive organic farming programme. 58 Cradle launched in winter 2021 with a range of stayover options including farmhouse accommodation (now open) plus a collection of 20 private villas, and a 'sanctuary' of 35 minimalist suites that will open later this year. Stays celebrate the barefoot lifestyle – think all-natural fabrics, meditation sessions, organic food, and nature walks and hikes. An added bonus is of course being this close to the beautiful Nirox Sculpture Park. Perfect for: Self-catering and budget-friendly family getaways
Where: Komdraai Rd (follow signs for Glenburn Lodge), Muldersdrift 
CHECK AVAILABILITY AND BOOK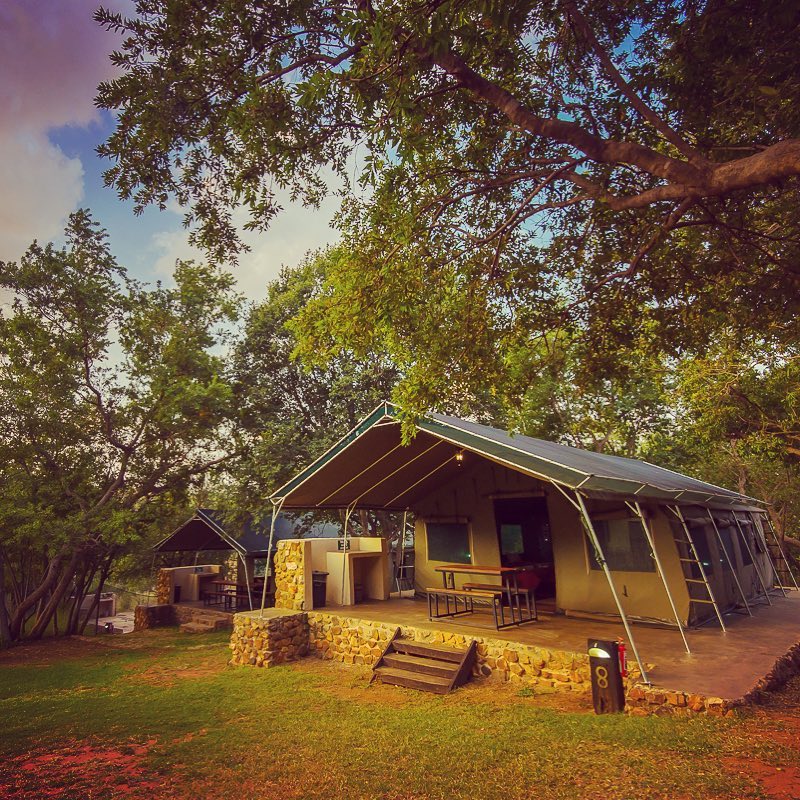 This tented camp, part of Guvon Hotel's sprawling Glenburn Lodge estate, has an idyllic location on the banks of the Blaauwbank river and offers a rustic experience with ten comfortable walk-in tents, each sleeping up to six people on single beds, making it a fun destination for groups. Tents each come with an indoor shower, toilet, and a small kitchenette as well as an outdoor deck with a built-in braai stand. Note that bedding, crockery, and cutlery are not provided so you will need to bring your own. The camp also has a communal boma area and a small pool, and you can make use of the facilities at Glenburn Lodge. Perfect for: A romantic escape with acres of space
Where: R540 Kromdraai Rd, Kromdraai
CHECK AVAILABILITY AND BOOK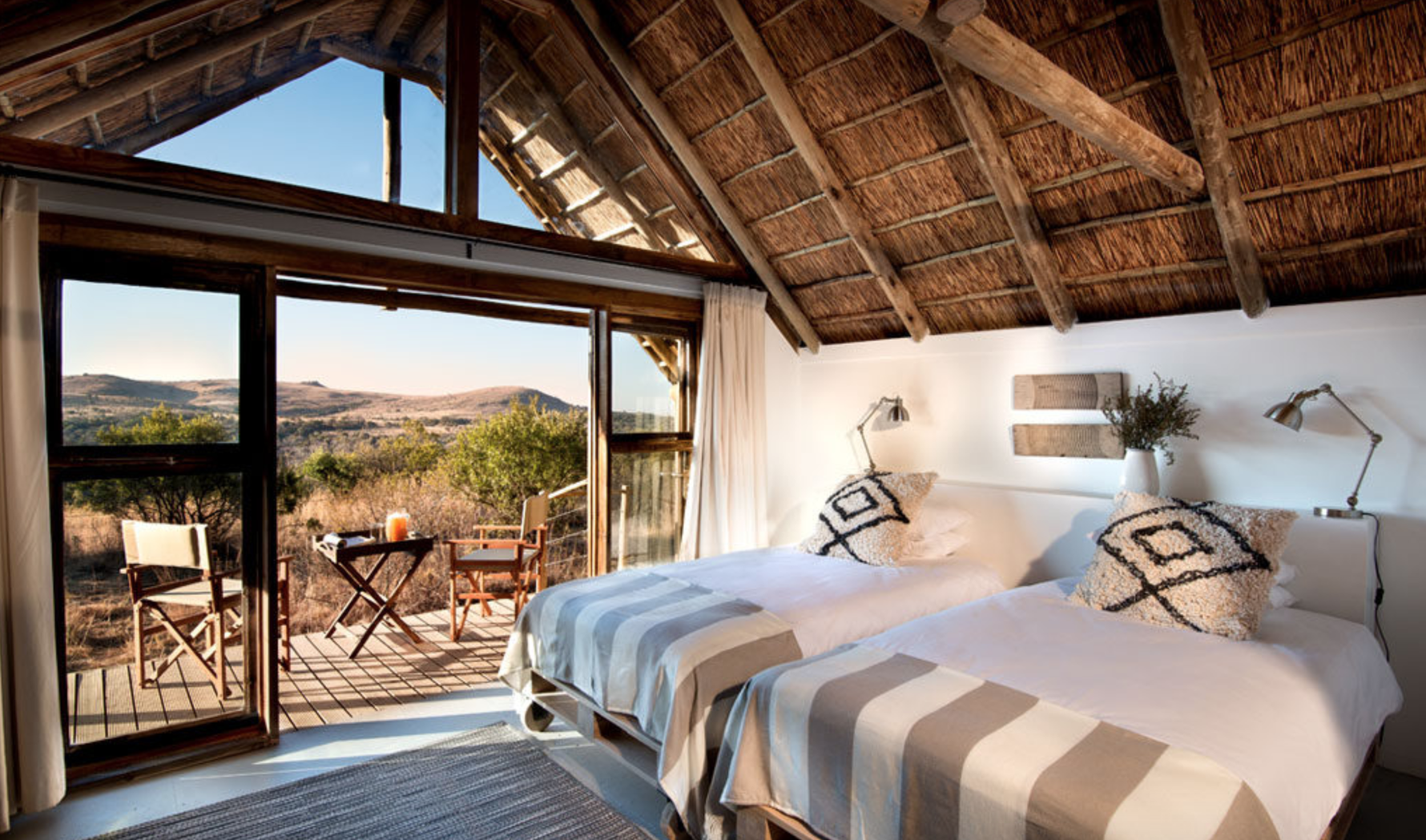 For a luxury stay the Cradle Boutique Hotel book a high-end cottage with a private viewing deck elevated above the 7,000 hectares of nature reserve spilling out below. There are two pools on site; the natural filtration lounge pool with a cascading rock waterfall and a second sun-drenched swimming pool framed by private cabanas. The hotel also offers guests the chance to tick off an elusive bucket list item – joining a world-renowned paleo-anthropologist on a visit to a major fossil exploration site in the nearby Sterkfontein Caves area. Perfect for: An upmarket stay in the heart of the Cradle
Where: Letamo Game Estate, R540, Kromdraai
CHECK AVAILABILITY AND BOOK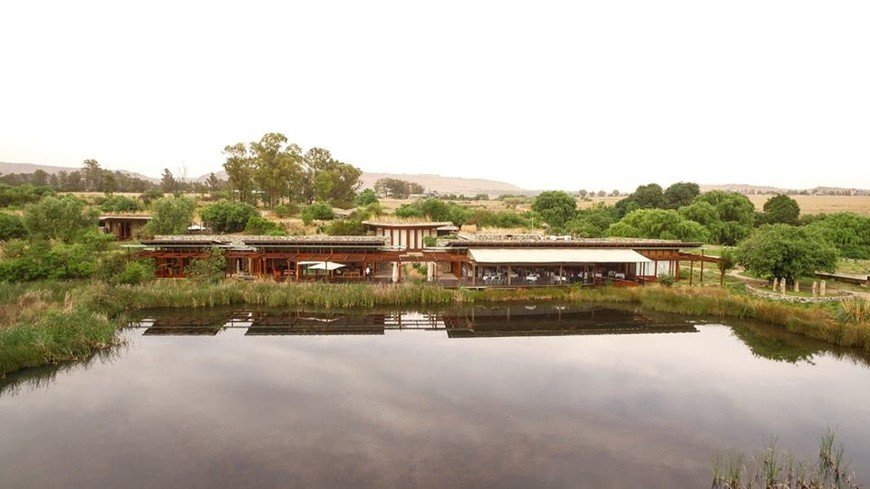 Set within a private game estate just 20 minutes drive from the Maropeng Visitor's Centre, this unique hotel's suites are cut into the earth like prehistoric caves and endowed with environmentally friendly grass-covered roofs, stalactite-style lights, indoor and outdoor showers and broad views of the grassy savannah below. The hotel's Roots restaurant has a fantastic deck positioned perfectly to capture the sunset hour, and is known for its fine cuisine.   Perfect for: Adults-only self-catering accommodation
Where: Crocodile River Reserve, 16 Vlakfontein, R512/Malibongwe, ibisriverretreat.co.za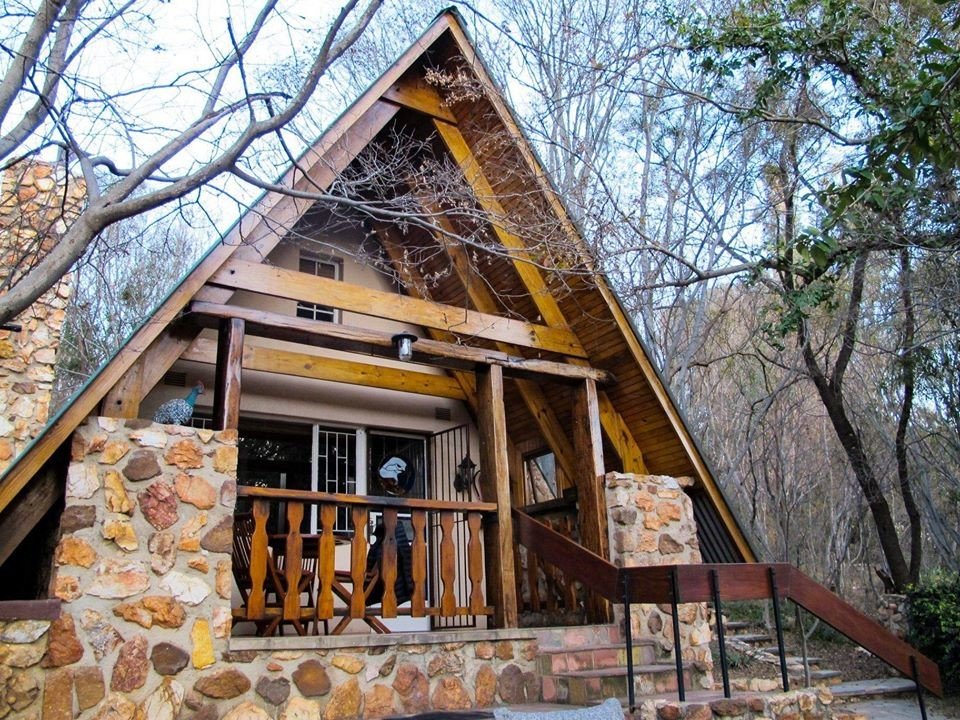 Situated inside the Crocodile River Reserve, Ibis River Retreat has five spacious cottages, each endowed with its own wow feature – cue the private jacuzzi and an indoor fireplace for those chilly winter evenings. Four of the five cottages are designed for couples with decent-size kitchens and large outdoor braai areas. The rustic Fish Eagle cottage sits on the river bank and has an attic bedroom reached via a steep ladder. One larger cottage, The Francolin, has two bedrooms and bathrooms and its own firepit. Note that the road in is long and dusty, and takes around 20 minutes to travel through the surrounding farmland to reach the property. Drive carefully and take your time. Kids under seven are not allowed at the property. Perfect for: A spa hotel getaway in The Cradle
Where: R374, Kromdraai Rd, Krugersdorp
CHECK AVAILABILITY AND BOOK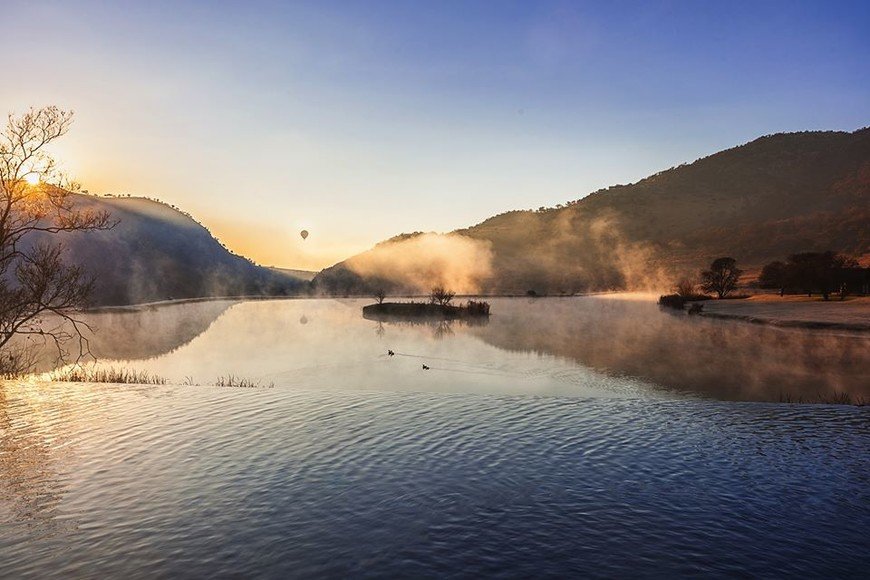 Woven among peaceful fly fishing dams and the lower reaches of the Blaauwbank Spruit, is Kloofzicht Lodge and Spa. Local game and birds roam freely on the private nature reserve upon which Kloofzicht is built, making this boutique lodge in the greater Cradle region a peaceful escape into nature where you can melt into the stillness of the surroundings.

Perfect for: The best sunset views in The Cradle of Humankind
Where: Maropeng, R400 just off the R563 to Hekpoort
CHECK AVAILABILITY AND BOOK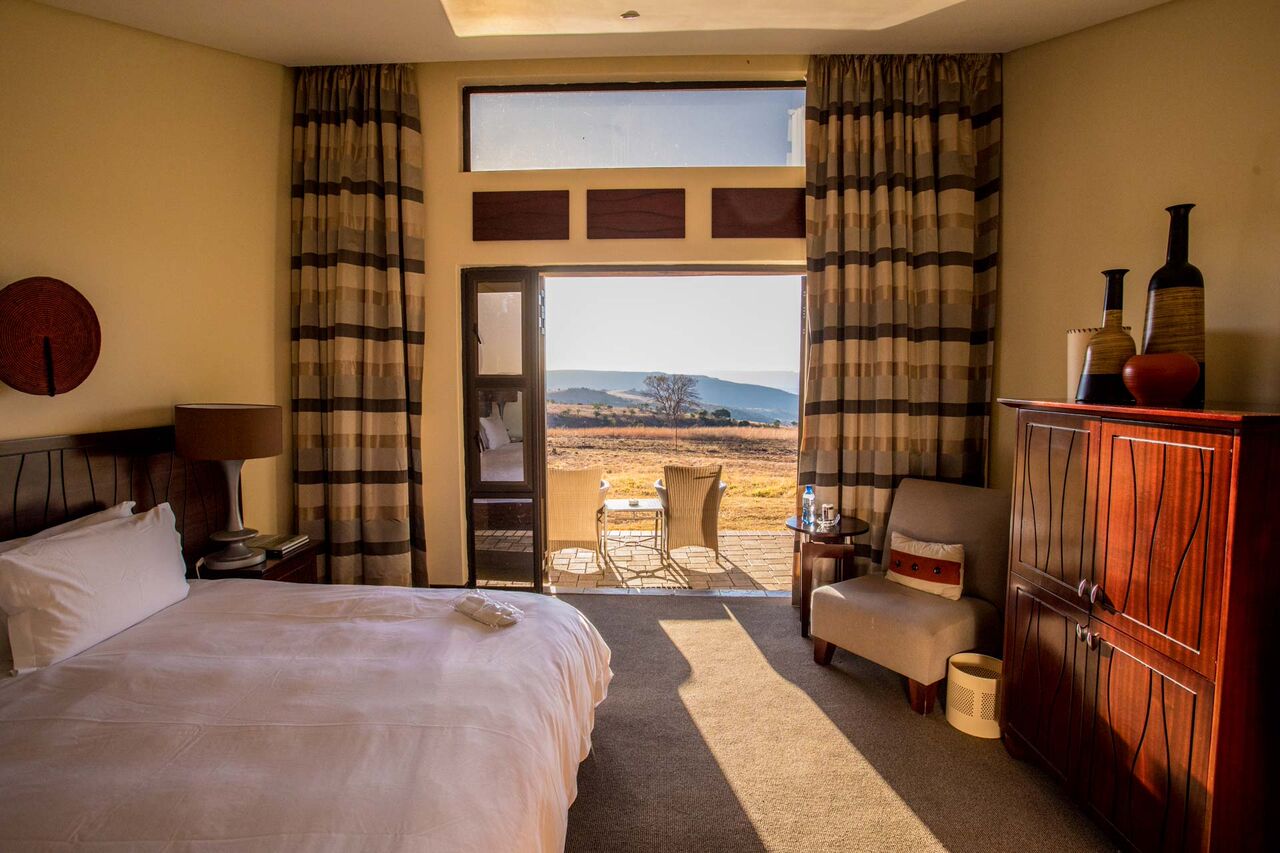 This hotel is located in the heart of the UNESCO-protected Cradle of Humankind, adjacent to the region's official Visitor's Centre and museum, Maropeng. Bookings here include a ticket to both the Maropeng visitor's centre and for a tour of the nearby Sterkfontein Caves (where famous hominids such as Mrs. Ples were discovered). The hotel has been designed to blend into the surrounding countryside, while also allowing for immense, uninterrupted views.  Each guest room comes endowed with full-length windows and terraces looking out across the expansive grasslands of the Cradle towards the Magaliesberg mountain ranges in the distance, particularly beautiful at sunset. 

Perfect for: A relaxed city getaway with family-sized villas just a 10-minute drive from Lanseria airport.
Where: White Light, Farm 534, Nooitgedacht, Pine Valley Rd, Lanseria, theforum.co.za/white-light-the-rooms/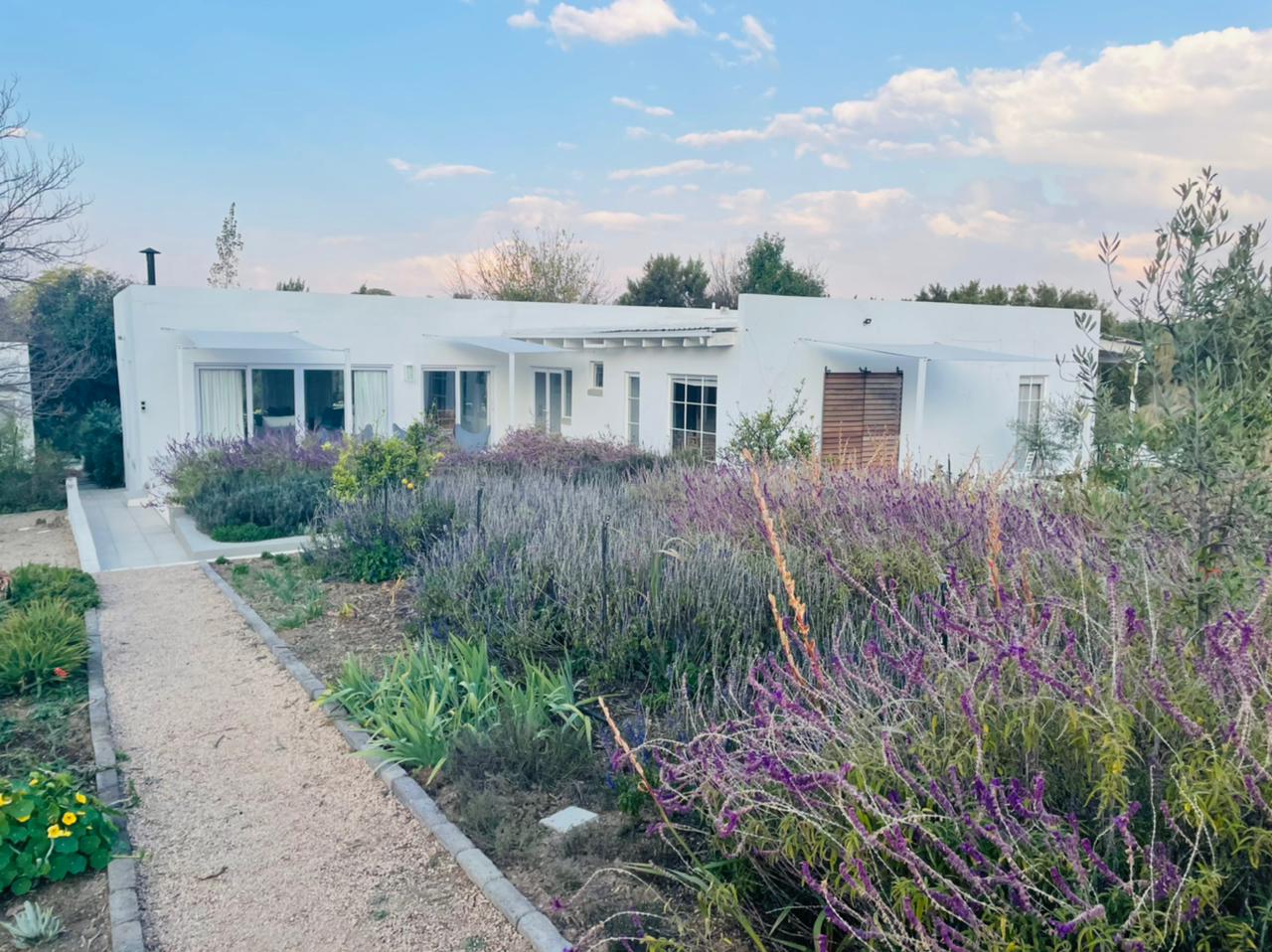 White Light is a beautifully converted former farm in the Lanseria countryside offering accommodation in a collection of elegant villas and suites complemented by a fantastic weekend garden restaurant The Kitchen at L'Antico Giardino. The villas are tastefully decorated in a contemporary style. There are two four-bedroom villas sleeping eight or alternatively if not with a big group or family you can book one of the studio suites. Whichever room you opt for they all come with their own spacious private terraces, meaning privacy is guaranteed. Villas are not self-catering, although you can order all food to be served at your table, from the restaurant kitchen.