From the Book of Kells to Marian Keyes, through the centuries Ireland has embraced all things literature. And with Dublin's UNESCO City of Literature designation, Ireland's capital is truly embracing this rich cultural legacy.

Tourists can follow the paper trail by starting with a visit to the aforementioned Book of Kells, a historically important 8th Century tome on permanent exhibition at Trinity College Dublin. The College itself was founded by Queen Elizabeth 1 in the 16th Century and its many famous literary alumni include Oscar Wilde, Samuel Beckett and Jonathan Swift.

Speaking of Swift (1667-1745), your next port of call should be Saint Patrick's Cathedral where the author of Gulliver's Travels was Dean from 1713 to 1745 and is buried. An exhibition tells his fascinating story. Then pass by the Abbey Theatre whose co-founder was celebrated poet and playwright WB Yeats (1865-1939).

The Dublin Writers Museum and James Joyce Centre unveil the stories of many of Ireland's foremost scribes and are must-sees for all bookworms. As is the impressive domed reading room of the National Library of Ireland and Glasnevin Cemetery, final resting place for may of Ireland's most famous writers.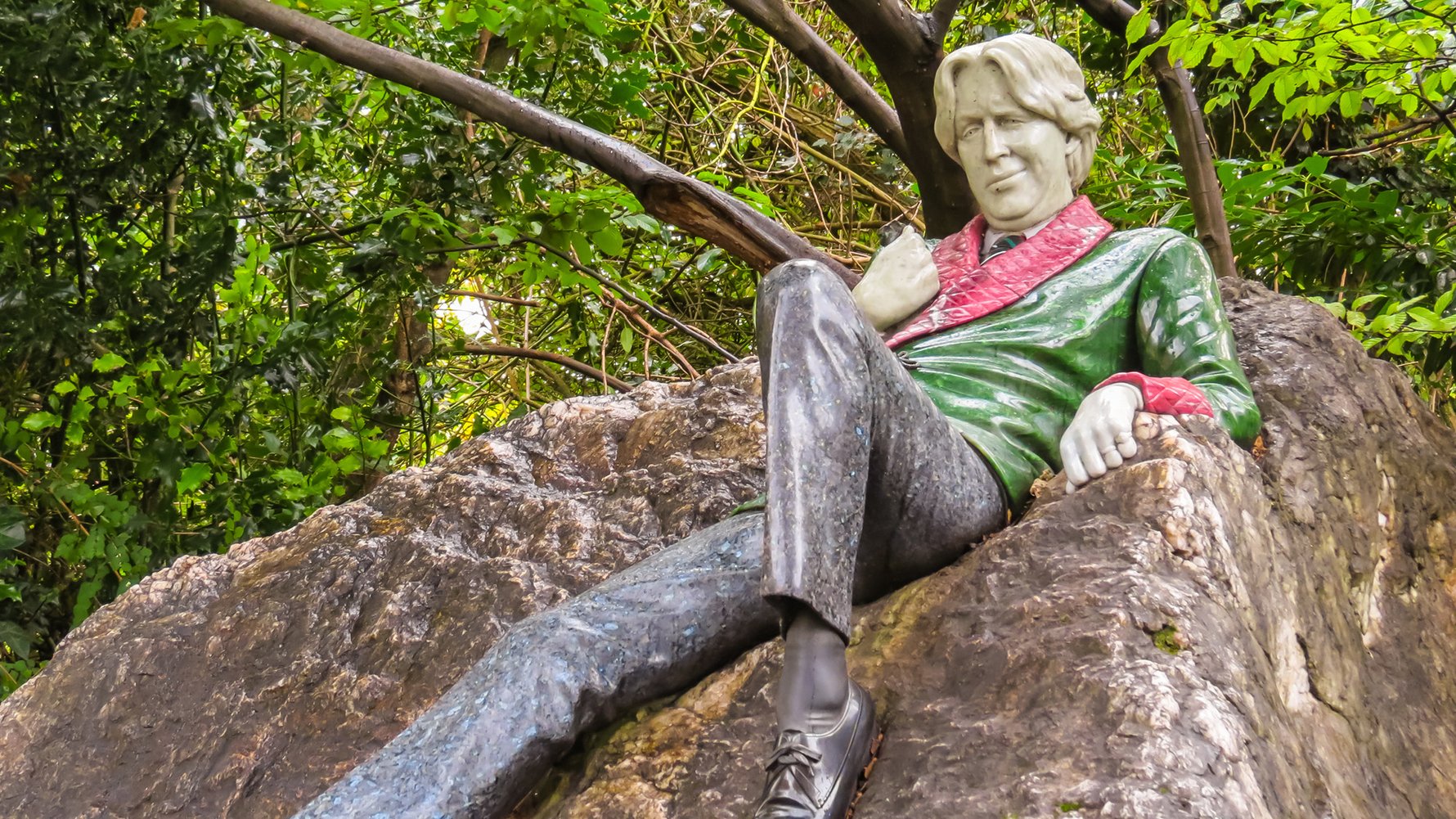 The George Bernard Shaw Birthplace at 33 Synge Street is dedicated to the Pygmalion playwright's (1856-1950) life and times (open June-August). And Dracula novelist Bram Stoker (1847-1912) was born at Number 15, Marino Crescent, Clontarf, Co. Dublin. The house is still there but not accessible to the public. You can, however, take a stroll in nearby Bram Stoker Park.

Dotted throughout the city are sculptures and landmarks honouring our greatest writers. Near the Spire stands James Joyce (1882-1941), writer of such seminal novels as Dubliners, A Portrait of the Artist as a Young Man, and Ulysses which is celebrated every June 16 on Bloomsday. The James Joyce Bridge straddles the River Liffey and faces the house where he set his short story The Dead. Fittingly, the statue was unveiled on Bloomsday 1990 and the bridge opened on Bloomsday 2003.

Playwrights Samuel Beckett (1906-89) and Seán O'Casey (1880-1964) have been afforded the same accolades, with the Seán O'Casey Bridge opening in 2005 and rather more dramatic Samuel Beckett Bridge four years later. Both can be found at the Docklands end of the Liffey. Beckett is best remembered for his tragi-comedy play Waiting for Godot. And socialist O'Casey's most noted works include The Plough and the Stars and The Shadow of a Gunman. Though born in N. Ireland, eminent poet Seamus Heaney (1939-2013) lived much of his adult life in Dublin and an exhibition at the Bank of Ireland Cultural and Heritage Centre, College Green features The National Library's collection of Heaney's original manuscripts, letters, diaries, photographs and unpublished works.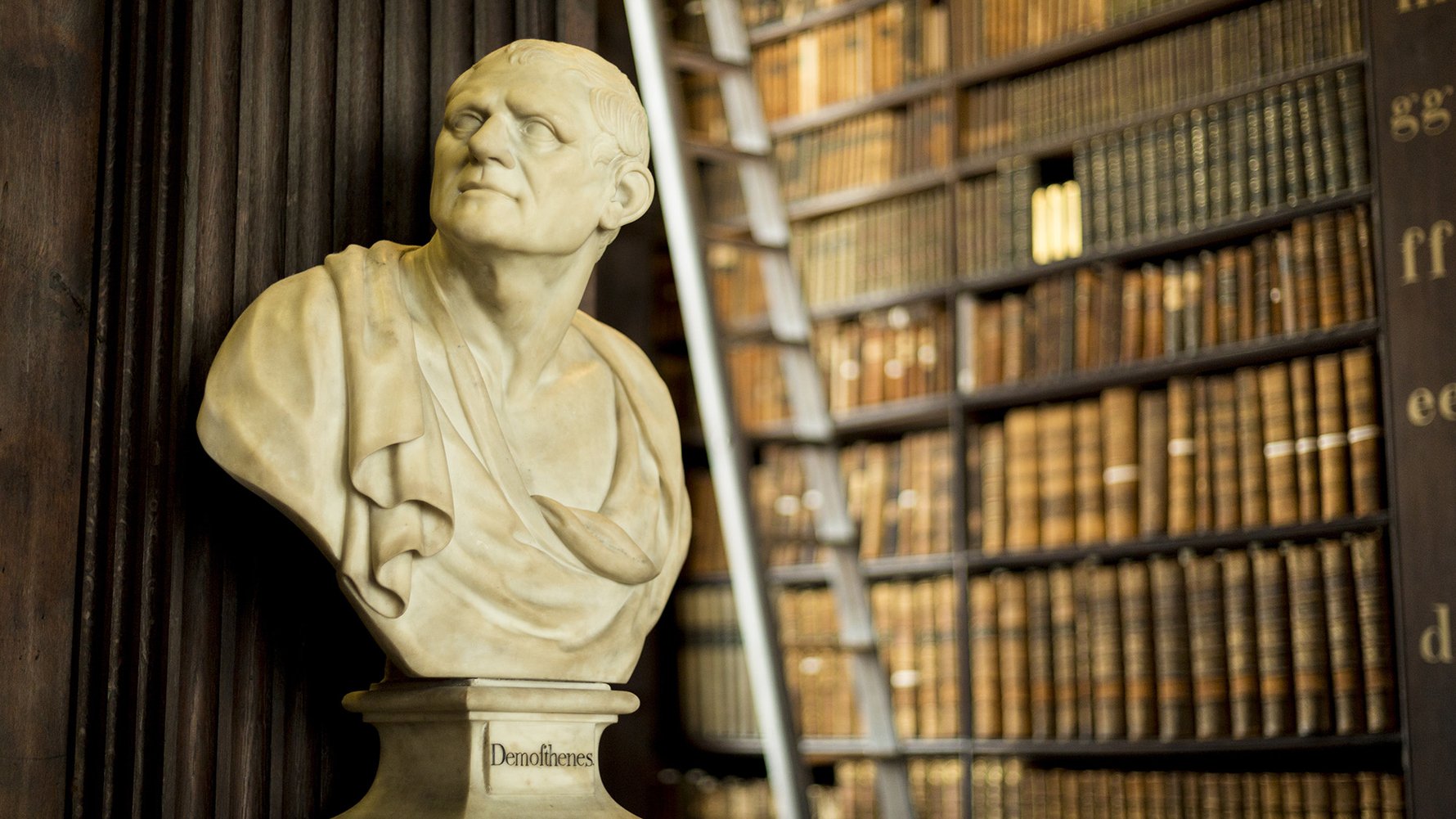 In songwriting, a lifesize sculpture of Thin Lizzy frontman Phil Lynott (1949-86) stands outside Bruxelles bar in Harry St, off Grafton St. And a statue of author of the play She Stoops To Conquer, Oliver Goldsmith (1730-74), overlooks College Green. Writer and Irish Republican Brendan Behan (1923-64), whose works include play The Quare Fellow and autobiographical book Borstal Boy, can be found at Royal Canal, Upper Dorset St. And Oscar Wilde (1854-1900), famed writer of such classics as The Importance of Being Earnest and The Picture of Dorian Gray, lounges on a rock on Merrion Square Park.

Contemporary Irish writers, such as Keyes, Roddy Doyle, Frank McCourt, Maeve Binchy and Celia Ahern continue to shape the island's literary map and consolidate their homeland's status as a world literature heavyweight. And who knows who'll be joining Yeats, Shaw, Beckett and Heaney as a future Irish-born Nobel laureate in Literature and add to Dublin's literary attractions.