Many myths and legends surround the world's best known patron saint. But what is known about the real life of the saint they call Patrick?

Patrick was from Bannavem Taberniae, a 5th Century Roman Briton settlement. No-one knows exactly where this was, but several English, Scottish and Welsh sites lay claim including Somerset, Dumbartonshire and Holyhead.

Though his father was a deacon, and grandfather a priest, the young Patrick showed no signs of religious conviction.

Aged 16, Patrick was captured and brought to Ireland as a slave. He tended sheep on Co. Antrim's Slemish Mountain where he found God. Scholars, however, now believe he was brought to Co. Mayo, but never let truth get in the way of a good marketing opportunity.

Every St Patrick's Day pilgrims climb 437m to the summit of this 60million-year-old volcanic plug, 48km from Belfast and signposted from the picturesque village of Broughshane, near Ballymena. The site has washroom facilities and a small display recounting the early life of St. Patrick.

Patrick escaped to Britain six years later but, after spending around 20 years in Europe, heard voices calling him back to Ireland.

This time, he arrived via the mouth of Co Down's Strangford Lough and built his first church at Saul, near Downpatrick. Patrick died at Saul having devoting the remaining three decades of his life converting the Irish to Christianity.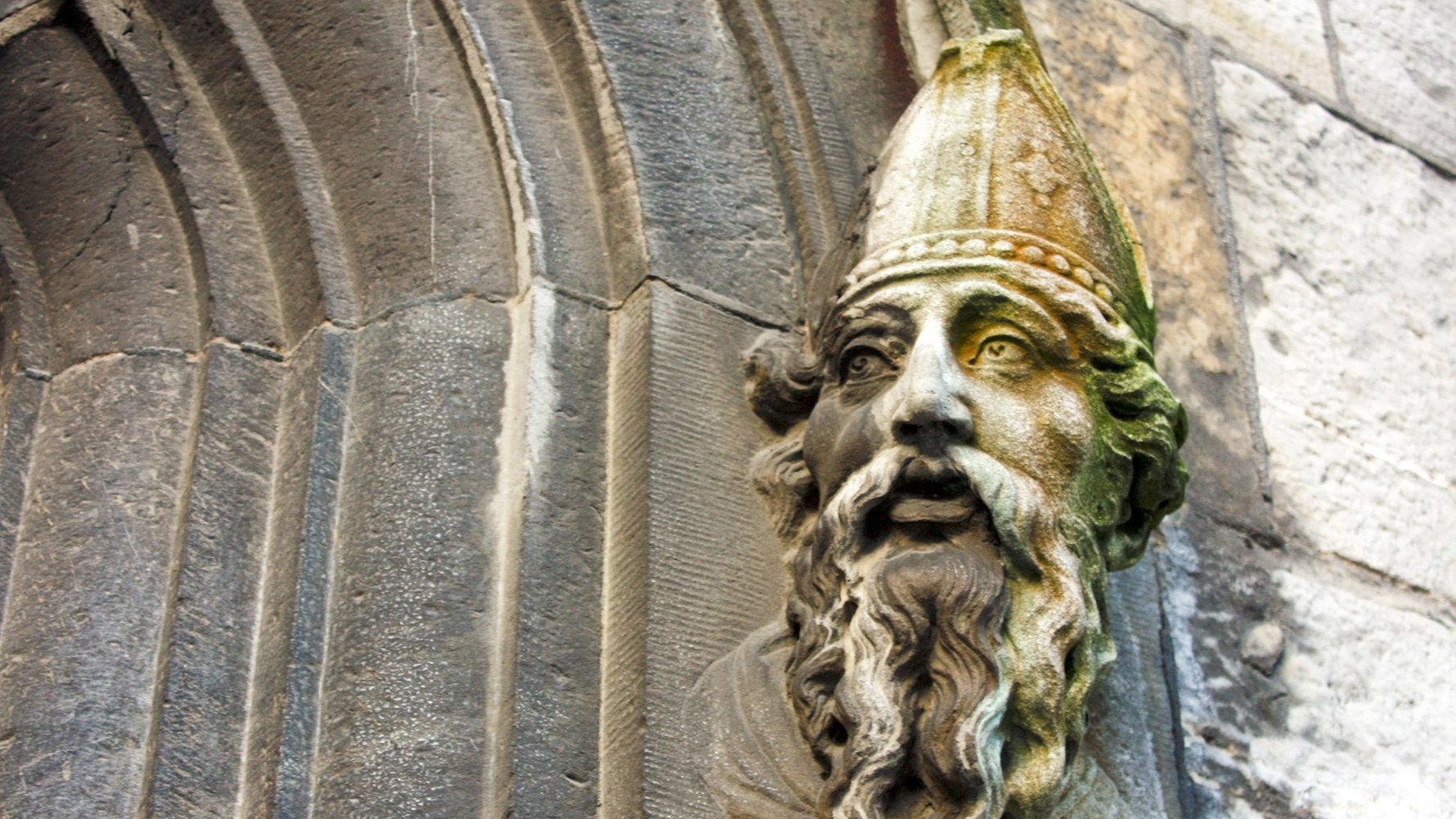 Patrick used Pagan symbolism, most notably the shamrock and the banishing of the snakes from Ireland, to convert the Irish to Christianity. Snakes were a metaphor for the devil and the shamrock's three leaves symbolised the holy trinity.

Legend also suggests Patrick designed the Celtic Cross by uniting the Pagan symbol of the moon with the traditional Christian cross. You can see Ireland's largest Celtic Cross on the side of Belfast's St Anne's Cathedral.

The first St. Patrick's Day celebrations weren't in Ireland, but in Boston in 1737. Nearly two decades later - and 16 years before the Declaration of Independence - Irish soldiers in the English military commemorated their culture and common bond with a St. Patrick's Day celebration in New York. The city's first parade was in 1762, and today around 2m people line the famous 5th Avenue route.

Over the years, St. Patrick's Day Stateside has been used by politicians to promote their message and lobby for Irish votes. On March 17 you'll find the Irish Prime Minister hob-nobbing with Mr President at the White House, and other prominent political figures from Ireland and NI popping across the pond for a bit of tactical shamrock waving.

St Patrick's Day is also a public holiday in the Caribbean island of Montserrat where, ironically, it marks not only the island's strong Irish lineage, but also its unsuccessful slave uprising against the Irish settlers. Today many place names on this other Emerald Isle bear out its strong Irish links.

St Patrick's Day is celebrated in cities as diverse as Tokyo, Munich, Moscow and Beijing. But it's in the US and Canada where this patron saint will really feel 'at home'.