The Polish rail network has dramatically improved in recent years following huge investment in tracks and rolling stock and travelling around the country, particularly between the major cities is now a pleasure not the trial it once was. Another beneficiary of the investment has been the train stations and some, such as Gdynia's impressive main station have been given a remarkable facelift.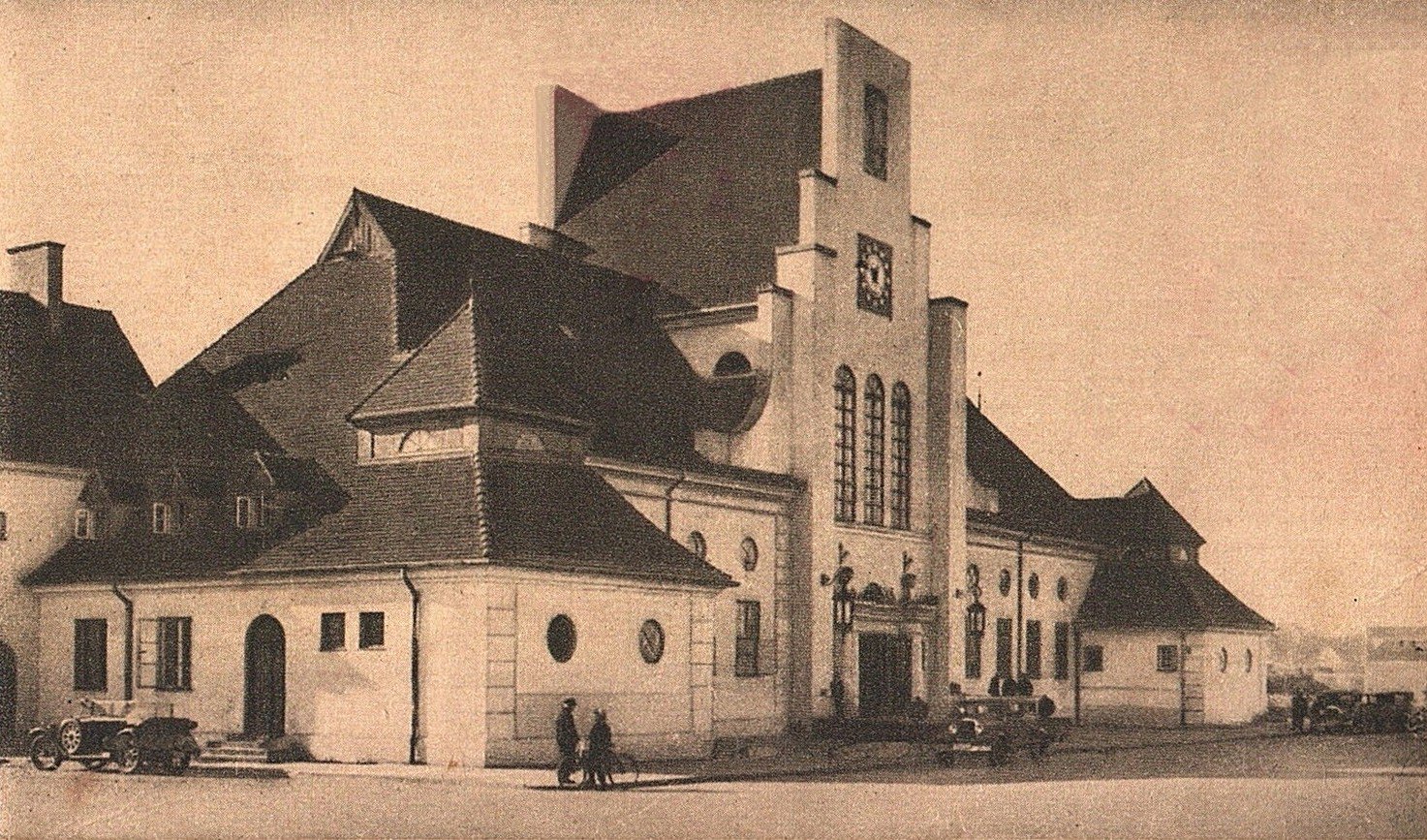 Gdynia has had a train station of sorts since the late 19th century but it was only once Gdynia became part of a newly independent Polish state at the end of WWI that a manorial style train station was built. Destroyed during World War II, the station you see today was built in the 1950s to a design by Wacław Tomaszewski and in 2008 was added to the list of historical buildings due to its unique combination of Socialist Realist architecture with the Modernism of the pre-war period.
Costing over 40 million złoty and completed in May 2012, the overhaul removed all the ugly buildings that had sprung up around the once handsome station. It is now an impressive sight and you should keep an eye out for the antique mosaics inside the building which have been brought back to their original standard. Also of note are the renovated paintings on the walls of the former dining room (now a McDonalds of course) which were created by Professor Juliusz Studnicki of the Gdańsk Academy of Fine Arts which depict a series of maps including one of the Polish coast.

The station has been made suitable for the needs of the 21st century traveller with new disability-friendly features including elevators and stairlifts, new electronic ticketing facilities, 24-hour waiting areas and cafes and restaurants. The former collection of burger bars and shops selling knickers have been consigned to history and the new station is now one of the country's most modern while retaining its original, unique style.
Where can I go from Gdynia Głowna?
Gdynia Głowna is a major station in Tri-city, the voivodship Pomerania and the whole in Poland. Inter-city trains from Katowice (going via Kraków, Warsaw and other major centres) will often end their journey here, as well as international trains from Berlin and Prague. You can also venture out into the Kashubian and Pomeranian countryside and do not require a change of connection in Gdańsk.  The SKM commuter network that connects Gdańsk, Sopot and Gdynia also connects here.