The Shipyard Strikes of August 1980, the August Accords that were born out of them and the explosion of membership of Solidarity which subsequently followed have served to mark out Gdańsk as the spiritual home of the movement that was to change the face of 20th century central and eastern Europe. And while it is true that it was in Gdańsk that the shipyard workers, represented by Lech Wałęsa, lit the touch-paper that ignited this incredible movement, it is important to know that the events of 1980 were strongly linked to events from 10 years earlier which took place in Gdynia and from which a legend was born. That was the legend of Janek Wiśniewski, a man about whom a famous ballad was written and a film was later made.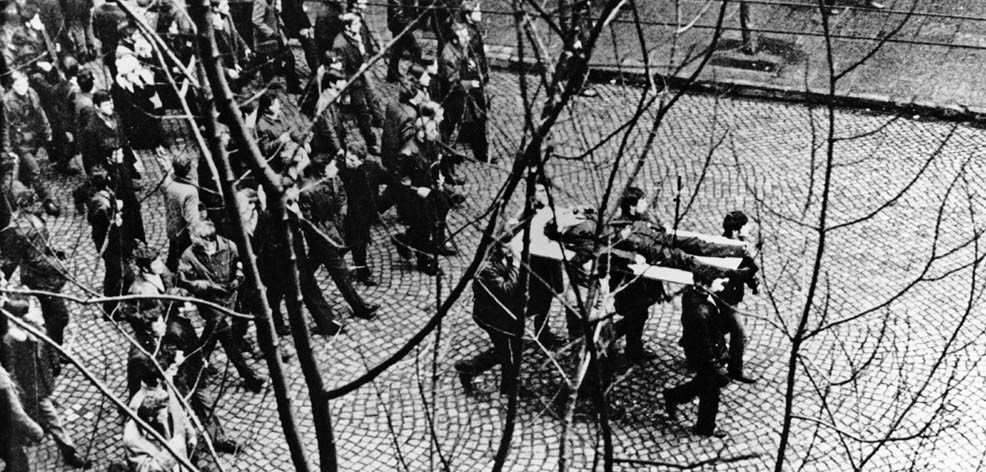 It was not by accident that the strikers of 1980 confronted the authorities not face-on but instead by locking themselves into the Lenin Shipyards. Lessons from unrest in 1970 had been learnt and the leaders of the strikes realised that public demonstrations were likely to be met with the full-force of the State's security apparatus. This is exactly what had happened in Gdynia in December 1970 when shipyard workers from there (along with workers from Szczecin, Elbląg and Gdansk) demonstrated against sudden price rises and food shortages. The authorities, conscious of the potential of a full-out workers' revolt reacted by sending in armed units of army and militia who opened fire on the protesting workers. Exact numbers of dead and wounded are unclear but it is thought that over 40 people were killed in the wave of protests including one young man who would become known as Janek Wiśniewski.

Protestors carried Wiśniewski's body through the streets of Gdynia on a door and this image was to become one of the most striking of the decades of unrest in Poland. The young man had been shot 3 times and his blood-stained body was to become a symbol representing all of the victims of this unrest. The body was actually that of an 18-year old man named Zbigniew Godlewski from nearby Elbląg who was employed in the shipyards in Gdynia. At the time the body was being carried through the streets people were still unclear as to his true identity and a local songwriter, Krzysztof Dowigałło, penned a ballad to this unknown victim whom he named with a common name - Janek Wiśniewski. The ballad became a popular protest song and the young man became a legend.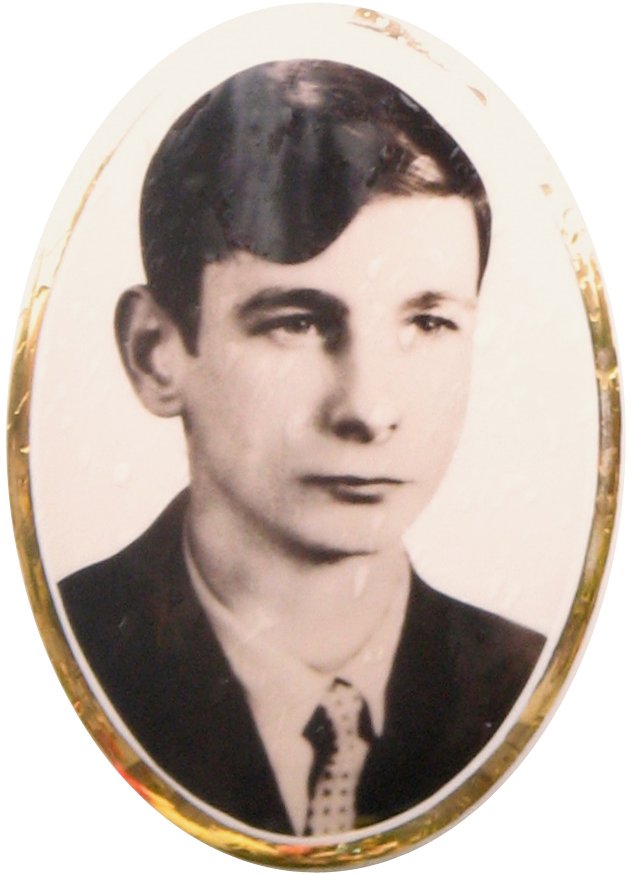 The body of the young man was originally buried in Gdańsk Oliwa before his family managed to get him moved to his home-town of Elbląg. After the fall of communism, streets in both Gdynia and Gdańsk were renamed after the fictional character of Janek Wiśniewski while streets in his hometown of Elbląg and Zielona Gora, where he spent his childhood holidays, were renamed after the real person of Zbigniew Godlewski. The story of Wiśniewski was told in the 1981 film Man of Iron and the events are also retold in the 2011 film Czarny Czwartek (Black Thursday).

The last verse of the Ballad of Janek Wiśniewski gives you an idea of the power of the ballad inspired by this young man from Elbląg.

Don't cry mothers, it wasn't for naught
There's a flag with black ribbon over the shipyard
For bread and freedom, and a new Poland
Janek Wiśniewski fell