Singapore is a place like no other. It became independent in 1965, and under Prime Minister Lee Kwan Yew, it progressed to being one of the most developed cities and countries in the world. Nowadays, it's somewhere to enjoy glitzy and glamorous culture and celebrate its rich multicultural heritage.

Singapore is a popular transit hub, with flights from all over Asia, Australia and Europe - which means that lots of people end up only spending 24 hours here. If you end up spending a day in Singapore, here is what to do!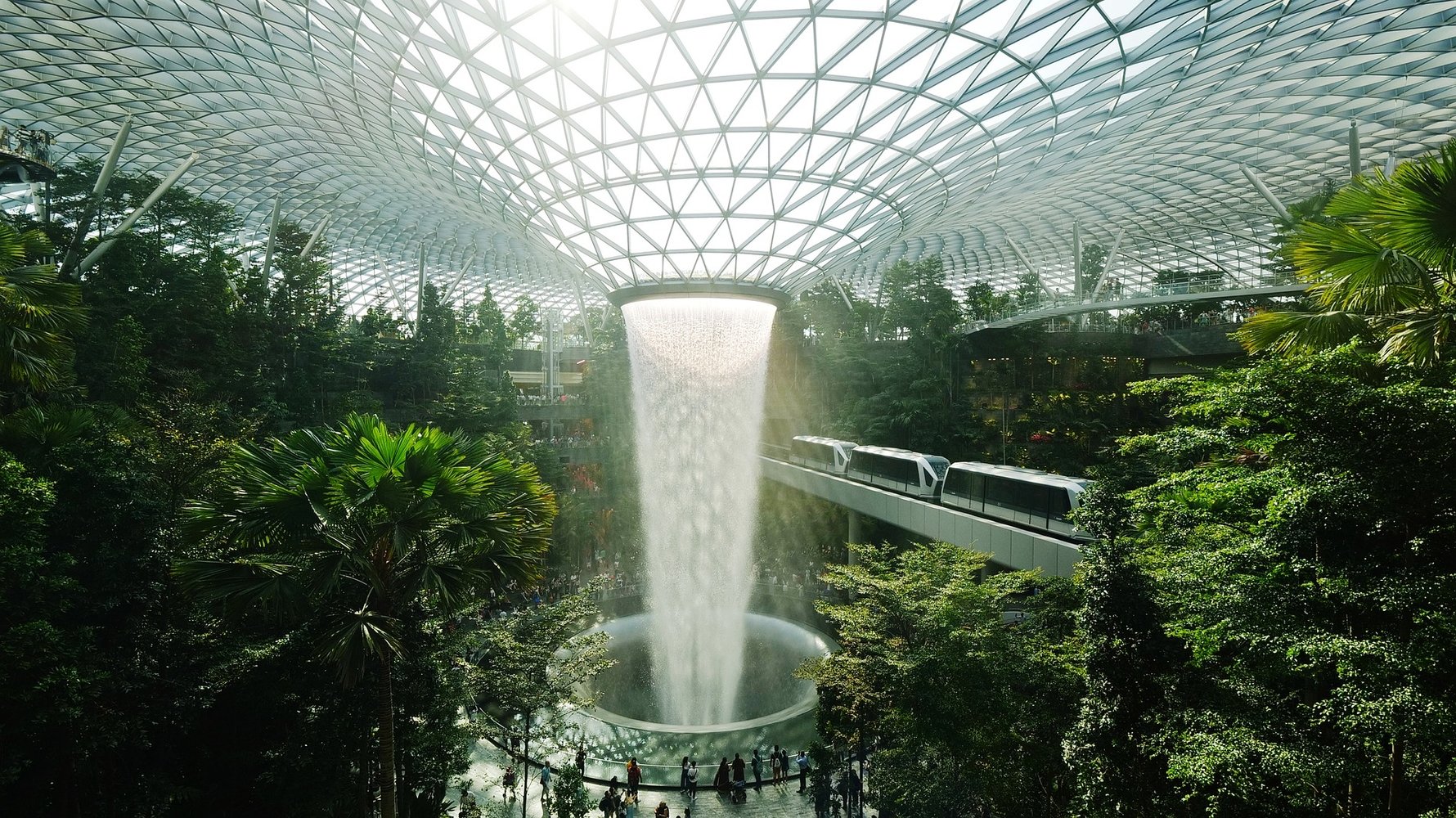 How to get to Singapore
Most people fly to Singapore. Singapore's Changi airport is a major transport hub, with links around Asia, Europe and Australia. It's also largely considered to be the best airport in the world, with the most facilities! It has two airlines - Singapore Airlines and Scoot, which is a low cost carrier. Because of the number of planes flying into Singapore, you can get some really good plane deals!

You can also enter Singapore by crossing the land border with Malaysia - the city is around 4 hours from Kuala Lumpur (Malaysia's capital). It is also possible to take a boat from Batam Island in Indonesia to Singapore - you can take a boat from Batam Island to the bigger island of Sumatra, although it takes a while, and the boat timetable can be temperamental.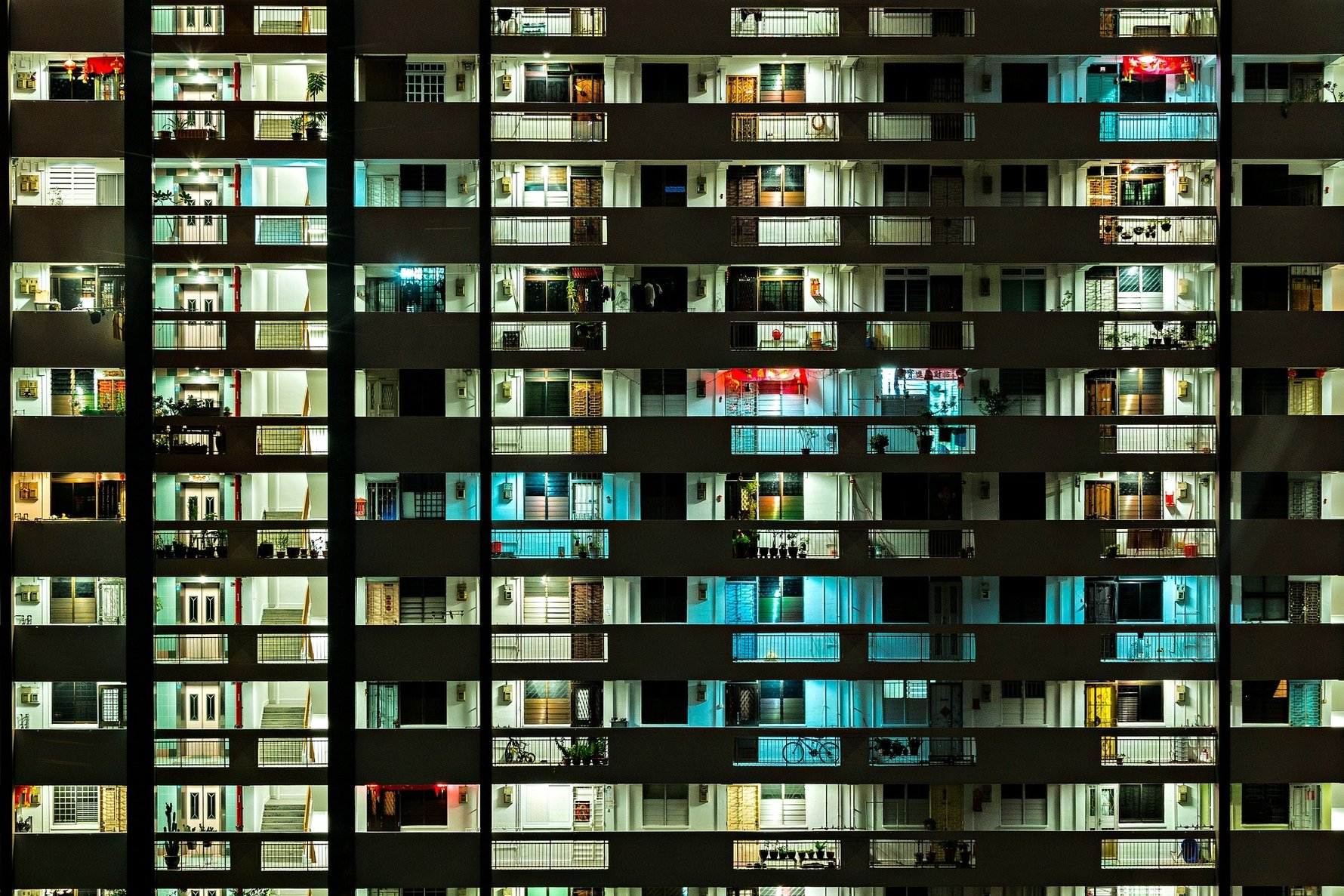 How to get around Singapore
Singapore has a really good metro (MRT) system. It is affordable and efficient and runs to most of the tourist attractions on this list. There are also buses, or alternatively, you could use a Grab taxi. This app is the South East Asian version of Uber.
National Museum of Singapore
Singapore has one of the best national museums in the world. It has various immersive and interactive exhibits that help to describe the story of Singapore - how it started as a small fishing village, endured British colonialism and Japanese Occupation in World War Two, and turned into one of the most prosperous nations in the world.
Go to the Botanical Gardens
Singapore's Botanical Gardens are world-famous. There are all sorts of plants here, including one section of preserved jungle, which is how all of Singapore used to look. The Botanical Gardens are free to enter, although it does cost $5 to go in the National Orchid Garden, which is well worth seeing.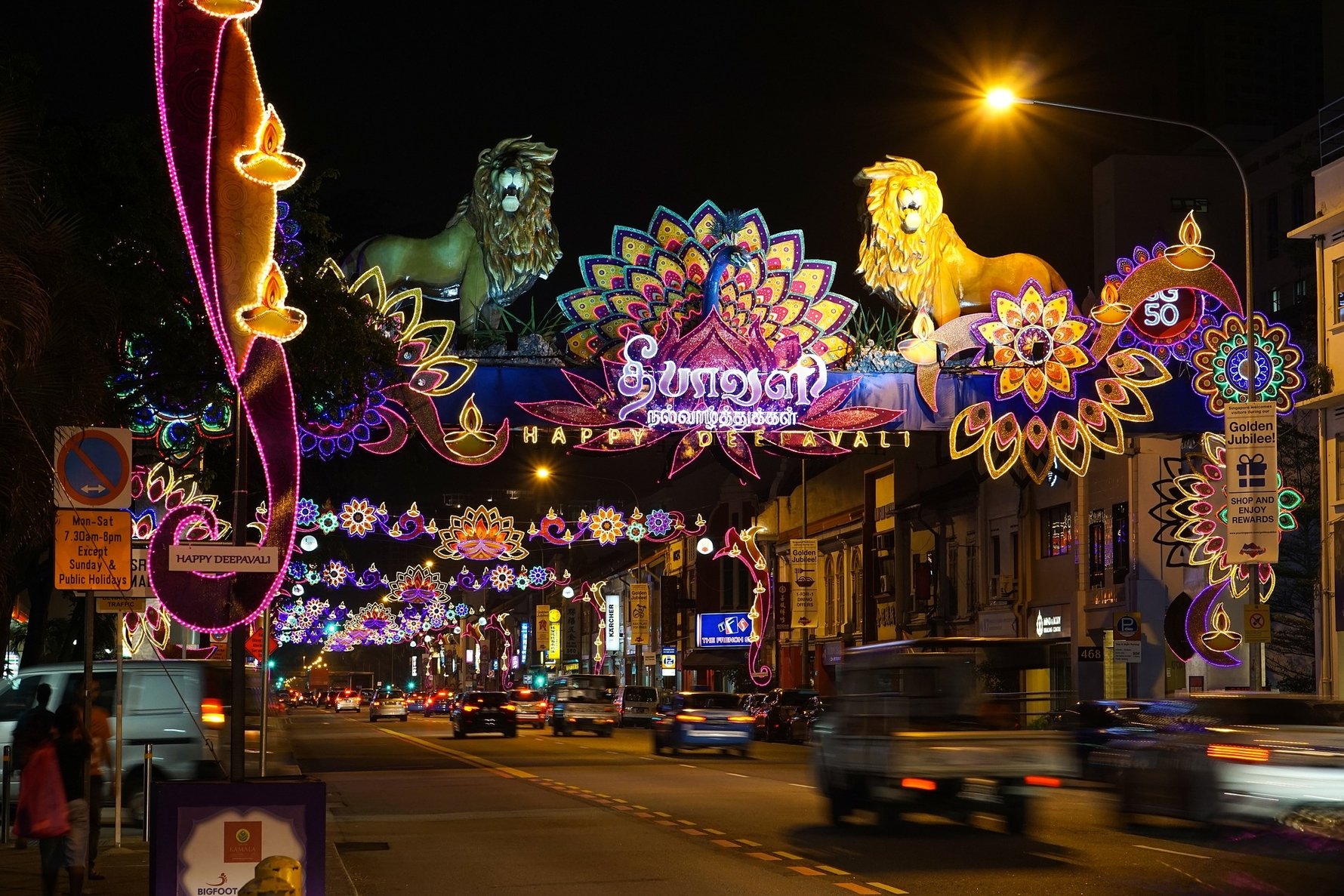 Explore Little India
Little India celebrates Indian heritage in Singapore, and it's one of the most colourful parts of the city. Highlights include:

• The Tekka Centre, which is Singapore's biggest Hawker Market.
• House of Tan Teng Niah, which is a really instagrammable house facade.
• The Indian Heritage Centre tells the story of people in India.
• Masjid Abdul Gaffoor is a beautiful mosque with an intricate exterior.
• Sri Veeramakaliamman Temple is a stunning Hindu temple.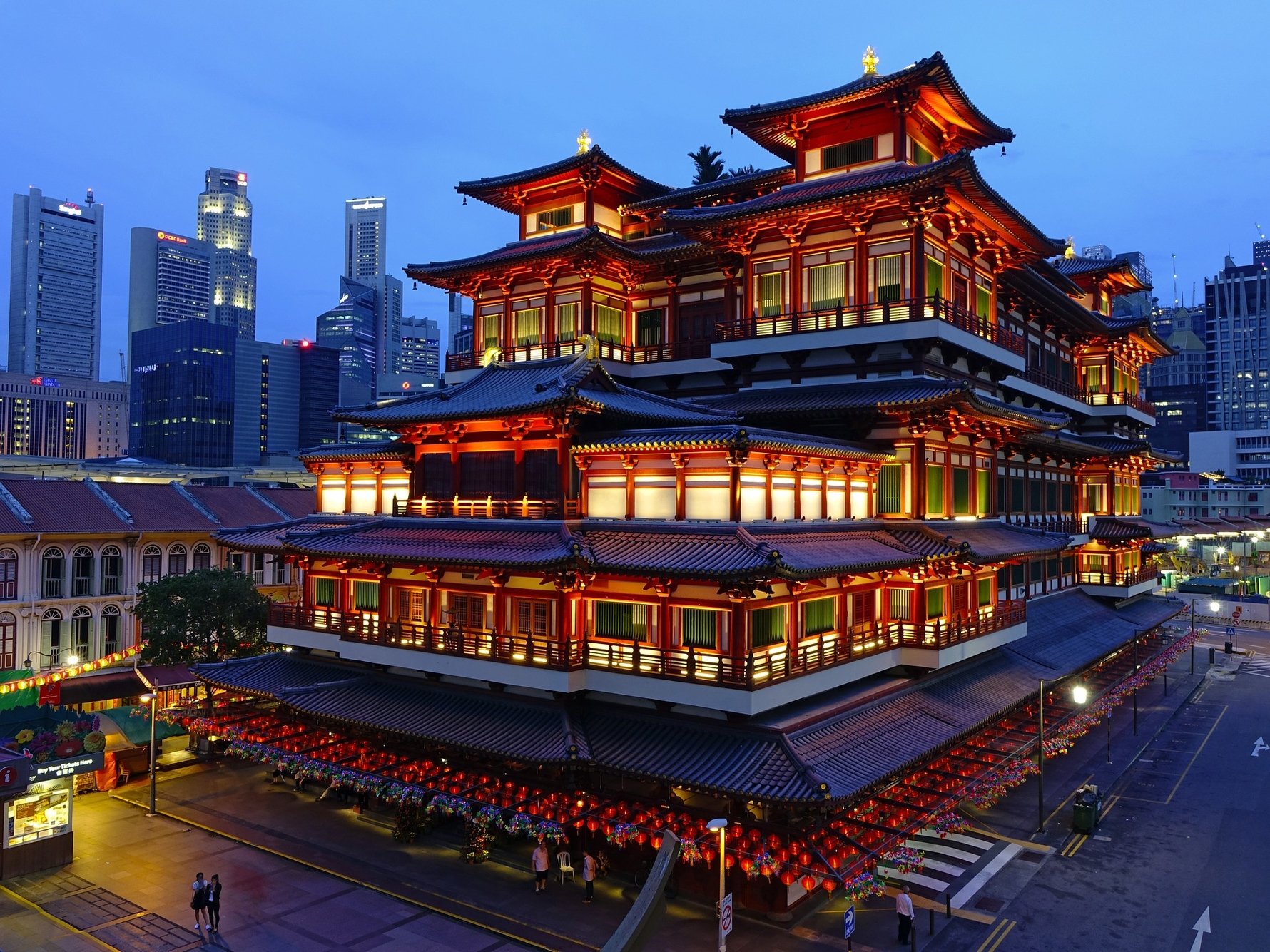 Explore Chinatown
Chinatown is somewhere where you can enjoy Singaporean Chinese culture. There are lots of Chinese restaurants here where you can have some lunch, or you could just spend some time walking around looking at the architecture! Don't miss the Buddha Tooth Relic Temple, which is named after the tooth relic itself! This is a huge place of worship and is a great place to learn about Chinese Buddhism. Downstairs there is a vegetarian restaurant.
Explore Kampong Glam
Kampong Glam is the Islamic part of Singapore. It's an exciting place, with lots of street art, Middle Eastern shops and a beautiful mosque.

The best things to do in Kampong Glam include:

• Walk down the bright and cheery Haji Lane and admire all the street art.
• Visit the Sultan Mosque - you can do a tour inside where a local will show you around and answer any questions.
• Visit the Malay Heritage Centre to learn about Malaysia's relationship with Singapore.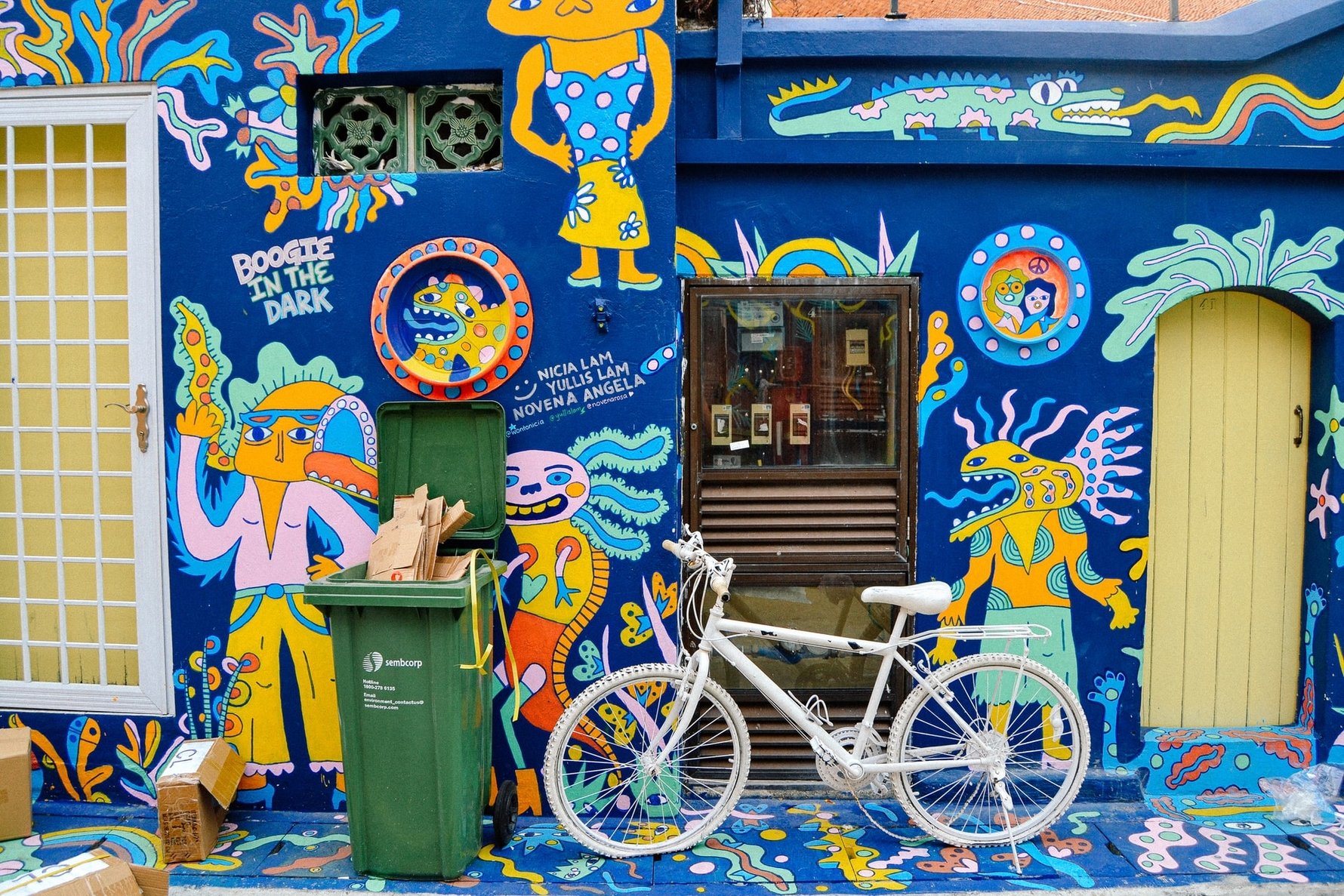 Raffles Hotel for a Singapore Sling
Raffles is definitely worth the trip. This old-style bar is located in the iconic Raffles Hotel, and here you can enjoy a Singapore Sling. This is where the cocktail was created - so there's no better place to have one! Singapore slings are a gin-based cocktail with a few other ingredients made on the request of an officer who wanted to impress a woman at the bar! They are nowadays served all over the world.
Gardens by the Bay
The Gardens by the Bay are an iconic Singapore attraction; the area consists of three giant artificial supertrees that you can ascend and enjoy an epic view from the top of. It's best to visit here as it starts to get dark, as the supertrees light up!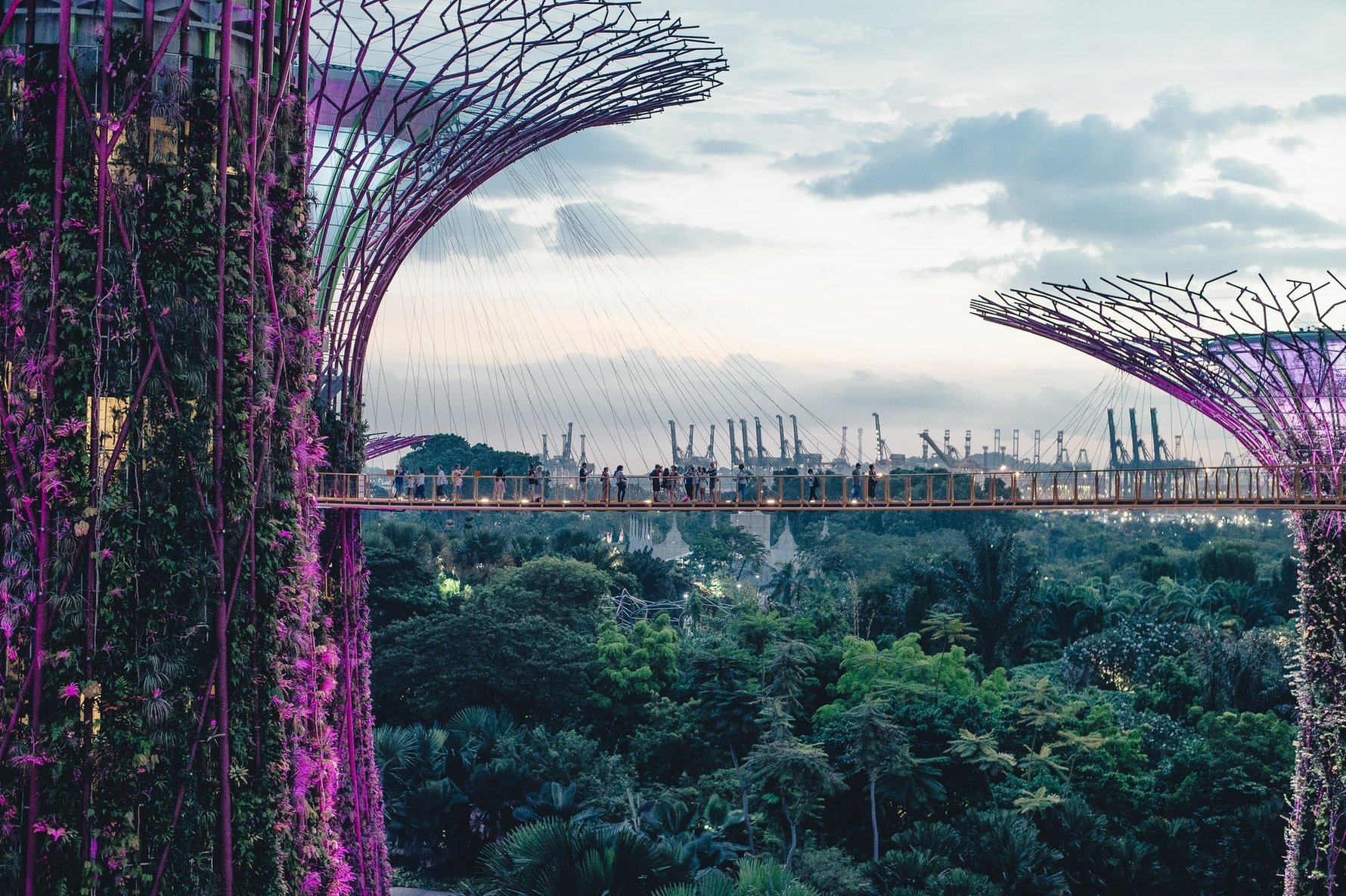 Marina Bay Sands for Sunset
Another amazing place to enjoy the sunset is Marina Bay Sands. This is another iconic place to stay in Singapore, but it's expensive! However, you can travel to the observation deck for around 20 SGD. From here, you'll be able to see the entire city of Singapore.
Nightlife in Singapore
If gambling is your thing, there are also a lot of casinos in Singapore. These glitzy establishments are completely different from casinos elsewhere in the world - playing blackjack here certainly beats online blackjack games! There is a strict dress code - make sure that you look glam - and it's also essential that you aren't too drunk or rowdy. However, if you like glamorous travel, you'll undoubtedly enjoy Singapore's casinos.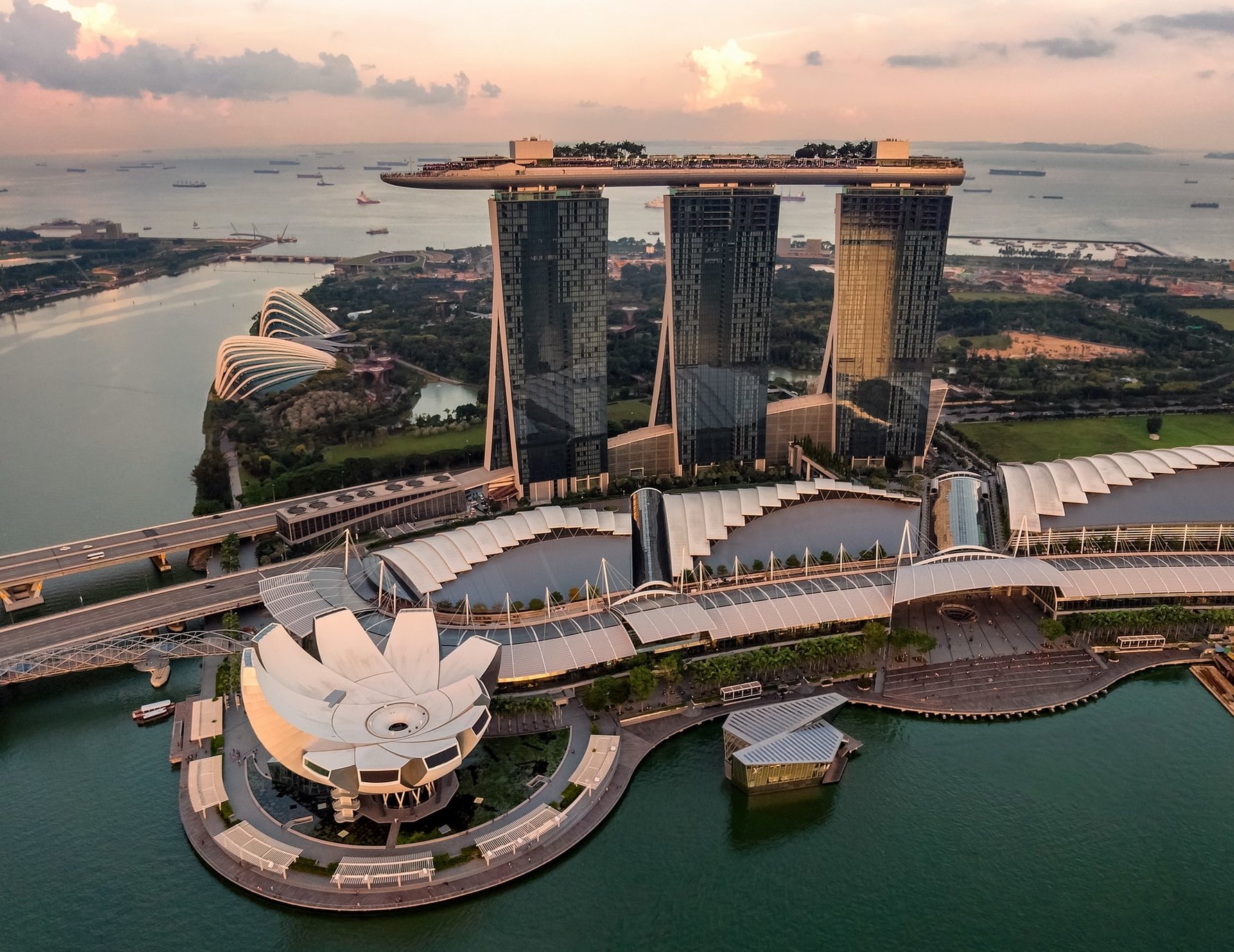 Clarke Quay
Clarke Quay is the best place to go for Singapore nightlife. There are tonnes of bars here, as well as a few clubs. If you want to party hard, check out Zouk, which is the only superclub in Singapore!
Where to go from Singapore
Singapore is an ideal place to explore South East Asia. Lots of flights leave the airport to destinations like Bali, Jakarta, Bangkok, Ho Chi Minh City, and various spots in China. If you are looking for another destination to explore after Singapore, I really recommend visiting any of these cities!

There's so much to do in Singapore, and these attractions will just give you a taste of what the city offers! Even if you only have 24 hours to spend in Singapore this time, we bet that you'll be returning before too long!