A perennial rankings topper when it comes to lists of the world's best places to live, work and visit, New Zealand is truly a stunning destination that everyone should see at least once in their lives. Whether you prefer cosmopolitan cities, majestic mountain escapes, sublime beaches or are just a huge fan of Lord of the Rings, there's really something for everyone, including - as you may have guessed from the title of this article - an abundance of casinos at which to try your luck. Responsibly, of course!

Being the 2020s, online gambling is unsurprisingly a popular option these days, and while there are many online brands for New Zealanders and tourists alike, we're still a bit old-fashioned here at In Your Pocket, and have thus put together a guide of the best brick-and-mortar casino resorts in the country.

The 'best' and the only it should be, as New Zealand's strict licencing laws mean there are only a total of six official casino resorts in the country, one of which (the SkyCity Wharf Casino) is currently closed indefinitely. Luckily, they're spread quite evenly across the nation's two islands, however, so you're bound to be near one at some point during your stay. To keep things simple, we'll take a look at them from north to south, starting in Auckland and ending way down in Dunedin.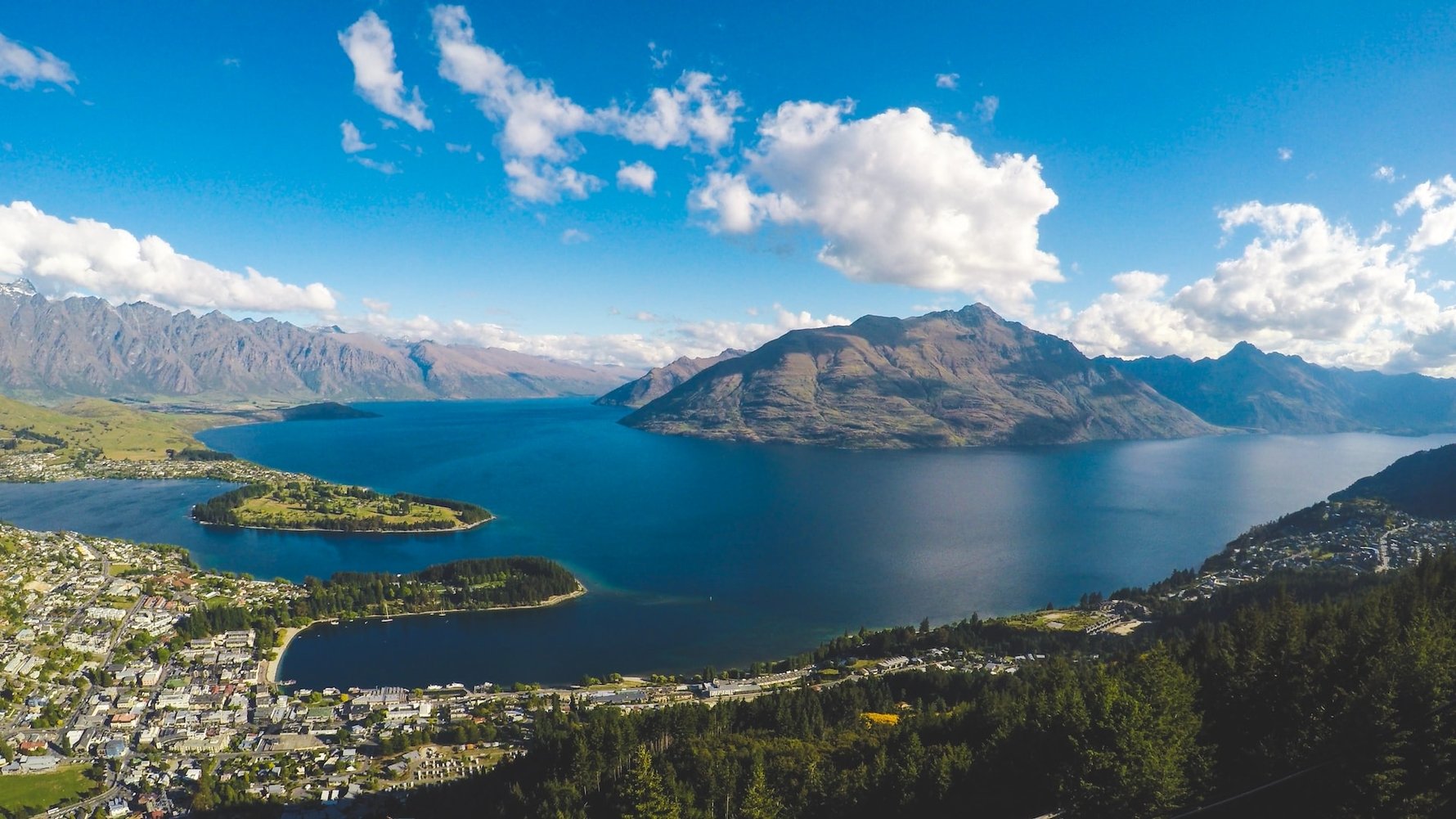 SkyCity Auckland
New Zealand's most lavish casino and SkyCity's flagship establishment in the country, what more can be said about this entertainment district unto itself? Boasting more than 2000 slot machines and some 150 table games (in addition to its separate rooms for poker, baccarat and VIPs), the site also features three hotels, a convention centre, a 700-seat theatre and too many restaurants and bars to count (although it came out to around 15, last time we tried). It's also open 24 hours a day, every day of the year, except for Christmas Day, Good Friday and the morning of Anzac Day. A true gambler's and entertainment lover's paradise!
SkyCity Hamilton
If you're looking for a more low-key outing than metropolitan Auckland offers, head 125km south to Hamilton, where this pleasant city of some 170,000 inhabitants is, amongst other things, home to the SkyCity Hamilton casino. Set in the very heart of town, along the banks of the meandering Waikato river, the casino offers much of what you'll find up north, just in a much smaller, more manageable package. There's still frequent live entertainment, plentiful dining and drinking options and of course ample places to try your luck - namely 300 slot machines and 23 table games. Even better, they've got their own bowling alley.
Christchurch Casino
The first entry on the list not operated by SkyCity, Christchurch Casino can be found in the centre of town on the lively Victoria Street, just a few steps from the Commons. In addition to some 500 slot machines and a very active poker room, they offer the full range of table games: from your standard blackjack and roulette to more exotic options like Caribbean stud poker and even baccarat. Where the casino really seems to shine though is as an entertainment hotspot for locals, with frequent live bands performing and legendarily cheap drinks and food to help all and sundry keep up their spirits late into the night. Feeling more intellectual? Drop by on a Wednesday night for the weekly pub quiz in the Monza sports bar and you could win some of the $500 in casino dollars up for grabs!
SkyCity Queenstown
Set on the shores of idyllic Lake Wakatipu and surrounded on nearly all sides by breathtaking mountains, it's no wonder that Queenstown is one of the South Island's premier outdoor and adventure sports destinations. But even most action enthusiasts need to relax and unwind from time to time, which is why SkyCity has not one, but two casinos in this town of less than 10,000 inhabitants. The main SkyCity Queenstown casino is open every day of the year and has all the bells and whistles you'd expect from the brand (just in a smaller package), while the waterfront SkyCity Wharf Casino just a few blocks away offers much of the same, just with better views. Although, as noted above, it's unfortunately closed until further notice.
Grand Casino Dunedin
And last but certainly not least on our list, is the fabulous Grand Casino in Dunedin. The name may not be familiar to those unfamiliar with New Zealand geography, but it's the second largest city on the South Island and the seventh largest urban area overall in the country. And the casino itself is grand indeed, as it's situated in a beautiful heritage building with opulent gaming and dining rooms that wouldn't look out of place in some of Europe's most storied casinos. Even those not interested in trying their luck at the tables (or slots) might want to consider dropping by for a meal from the kitchen of Chef Marco Muetze and soaking up the timeless atmosphere.