Did you know that windsurfing was "invented" in the USA? The first mention of someone practising the sport is S. Newman Darby on the Susquehanna River in Pennsylvania. We don't know much about Newman Darby except that he lived in a country with an abundance of opportunities for windsurfing. With about 1.3 million Americans practising the sport today, we take a look at the best windsurfing spots in the USA to get you ready for when global travel resumes.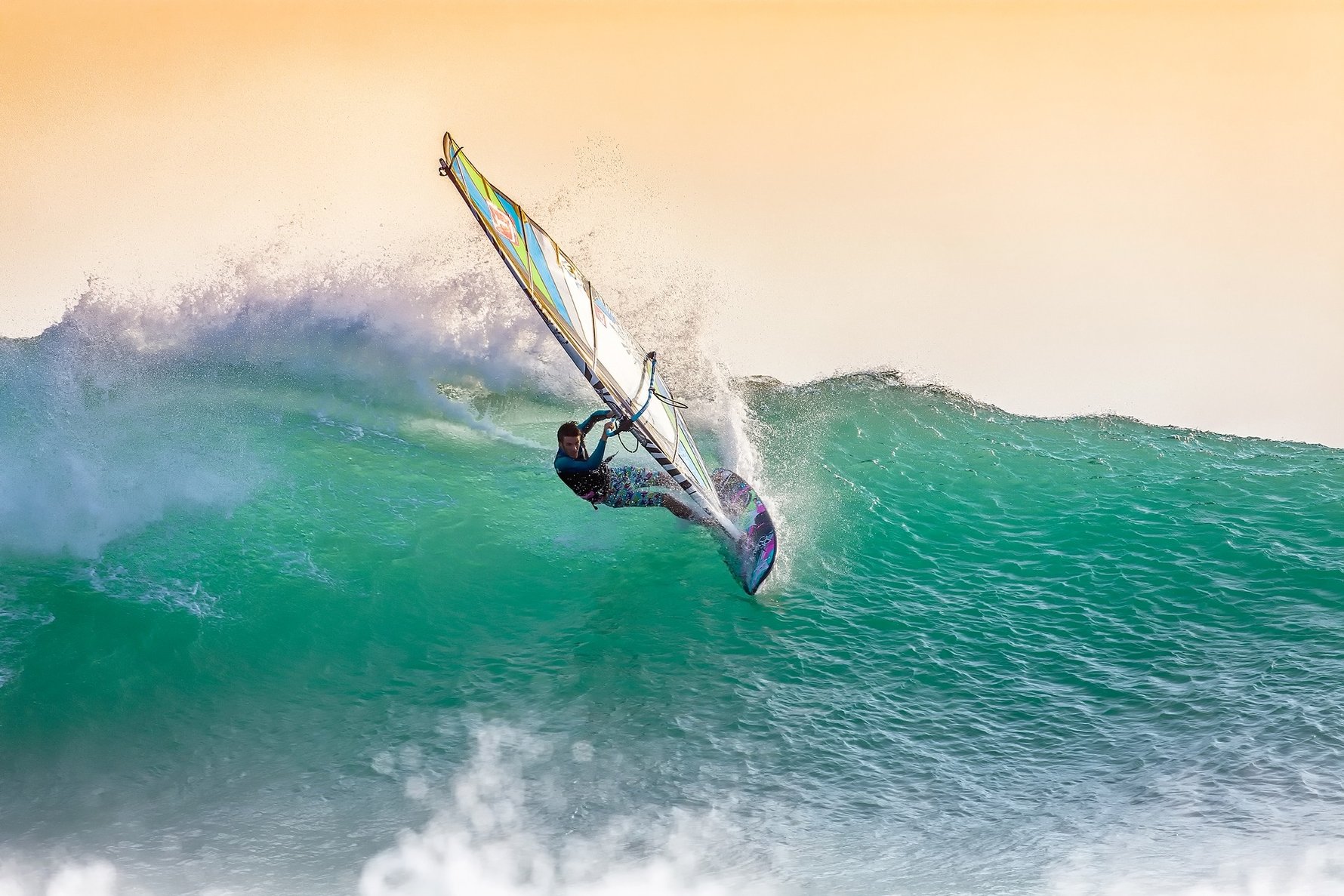 Michigan Lake, Illinois
We start in the Midwest, a few hours' drive from the area where Newman Darby lived. On this huge lake, one of the five Great Lakes of North America (the largest group of lakes in the world by total area), there are strong winds which at times almost make it feel like an ocean. In other words, perfect for windsurfing! During the summer months, water temperatures are pleasant, making the weather great for swimming. The metropolis of Chicago is nearby for those that want to relax afterwards.
South Padre Island, Texas
Known for its beautiful beaches, vibrant nightlife and exceptional climate, this destination in the southern United States is a prime windsurfing spot. South Padre Island is a barrier island with a lagoon on one side, where the calm water conditions are ideal for beginners. On the other side is the ocean with rougher waves and other difficult conditions where you can practice speed and manoeuvres.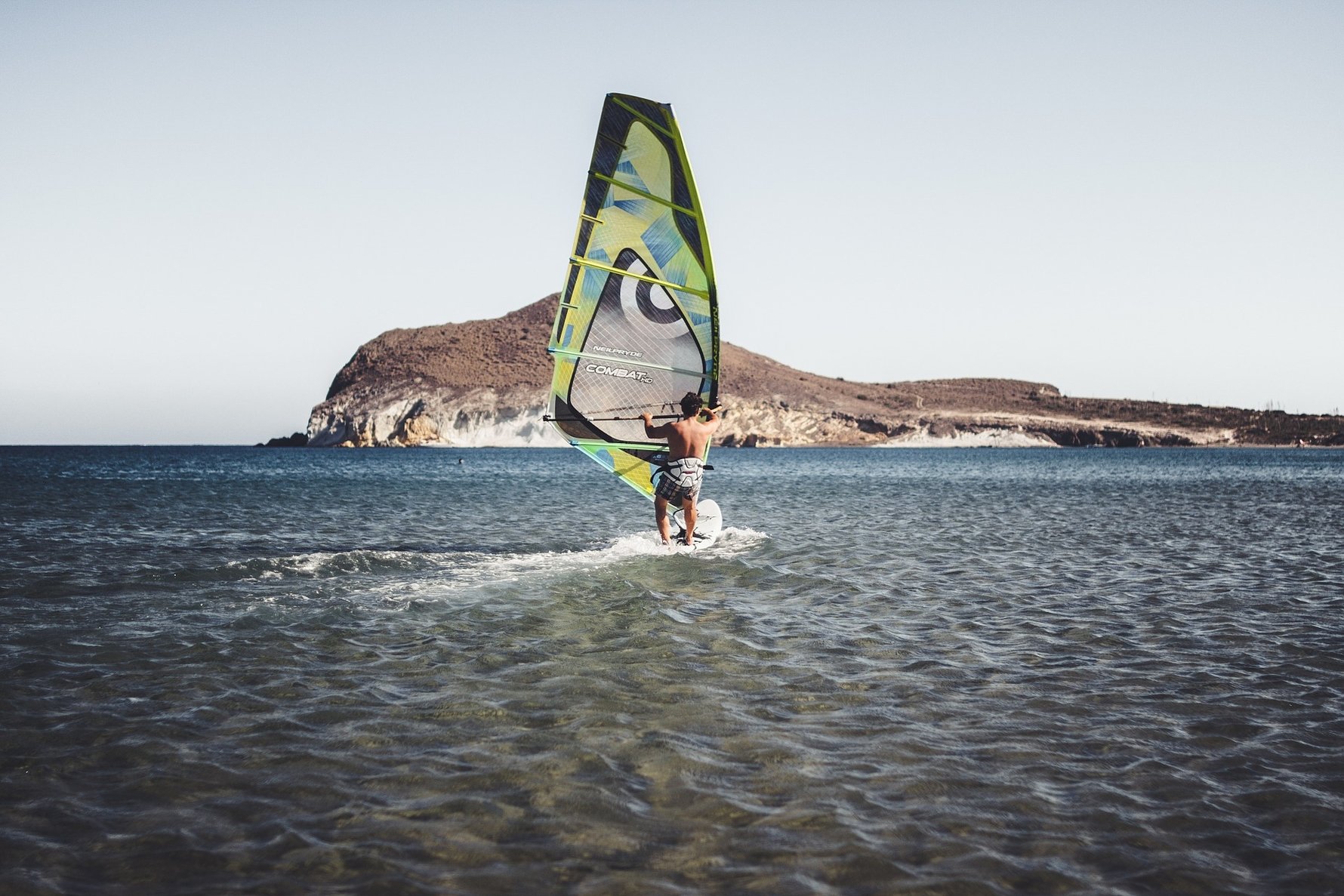 Maui, Hawaii
For some, Maui is the windsurfing paradise. With year-round water temperatures above 24°C and strong, steady trade winds between May and October, it's a windsurfing destination not to be missed. Ho'okipa Beach, on the north coast of the island, is without a doubt the most photographed windsurfing location in the world. The waves can be as high as 6 metres in the winter months. This time of year is best for extreme variants of windsurfing.

For beginners who still need to learn the basics, Kanaha Beach is perfect, a bay with a sandy bottom protected from the waves by a reef off the coast. There are two windsurfing seasons in Maui: the windy season (May to October) and the wave season.
Outer Banks, North Carolina
The Outer Banks, a narrow strip of barrier islands that stretches for 200 miles, is the most accessible windsurfing destination on America's east coast. Tourists and families flock to its beaches every year, but this North Carolina gem has more to offer with its accessible and picturesque atmosphere. Cape Hatteras has plenty of wind and calm waves, while Nags Head is more suited to beginner surfers. The area also has many other recreational opportunities, both for yourself and for whole families.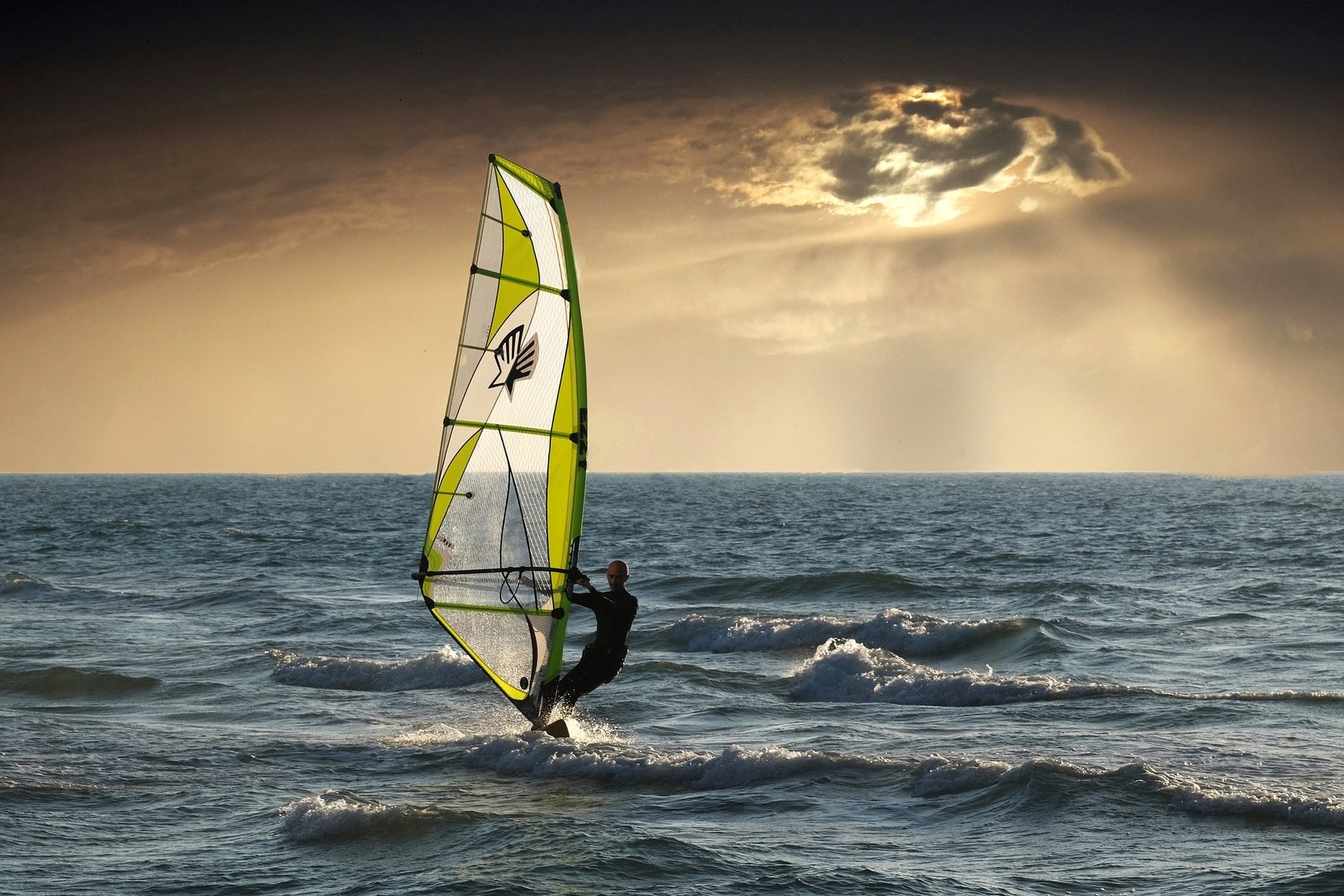 Columbia River, on the border of Washington and Oregon
On the border of the states of Washington and Oregon is the largest river in the Pacific Northwest in North America. The river is a favoured spot for windsurfers. As a result, along the Columbia River you will find many shops for surfboards and other equipment. The waters of the Columbia River can be a bit chilly, but you'll quickly get used to them. Once you do, you're in for an unforgettable experience!
ESTA (visa) application USA

In short, it is easy to understand where Newman Darby found the inspiration for this sport. Once the borders open again, windsurfing in the USA will be one of the many activities tourists will be anxious to once again take part in. An important thing to keep in mind is that the USA has a mandatory visa requirement for incoming travellers. However, most European citizens are exempt from America's visa requirement. They can instead apply for an ESTA. The ESTA is (much) cheaper than a visa, and it is approved faster as well. Visa applications can take weeks if not months to go through. An ESTA application is generally approved within a day. Other than that, it functions every bit the same as a visa. It allows you to enter the USA for a stay of up to 90 days.