From laptops to smartphone, leading consumer technology has massively impacted the experience of travel in the 21st century. If the familiar drudgery of long-haul travel begins to take its toll, tech-savvy travellers can make use of welcome bonuses from comparison platforms such as Oddschecker to wile away the time on popular games like bingo and, should they ever find themselves lost, they can make use of the GPS-enabled computer in their pocket to pinpoint their location anywhere on the planet.

Yet all too often we forget that our devices can be used for more than sharing selfies to Instagram, and with respect to a key concern for all travellers – be they budget backpackers or all-inclusive vacationers – our tech can really come into its own. 
 
We are of course referring to saving money while on the move. Travelling is one of the most costly experiences in normal life, with everything from transport tickets to accommodation, food, tours and events taking its toll on our bottom line. 
 
It is for this reason that any world citizen worth their salt should ensure they're using their hardware to cut costs wherever they can. Below we're going to look at some tried and tested tech tips that are guaranteed to help you save the pennies as you explore what the globe has to offer.
Exploit the Algorithm To Get the Best Deals on Tickets
The single largest costs involved in travel are typically tickets – be they for trains, long distance buses, or international flights. While this is to be expected, there are some clever tricks you can employ to net yourself substantial savings on these large outlays. 
 
For one, it's important to understand that many ticket platforms use trackers to assess your interest in a given ticket or destination, and can use this to artificially inflate the prices of the listings in question in a bid to pressure you into panic-buying. Not only is this unethical, but it makes the process of booking long-haul transit needlessly expensive. 
 
Fortunately, there's a work-around. To escape the trackers, you should access your browser's private or 'incognito' mode when the time comes to purchase your tickets. This will prevent the website from tracking you, resulting in you being offered the actual market price for the journey in question. 
 
It's also worth researching when the cheapest time to buy your tickets is – this can be influenced by the time of year, as well as the number of weeks or months you book before your departure date. For example, upon surveying millions of individual flights, CheapAir found that the cheapest window for booking was around 75 days before departure. Tickets bought around this time result in prices within 5% of their statistically lowest recorded rates.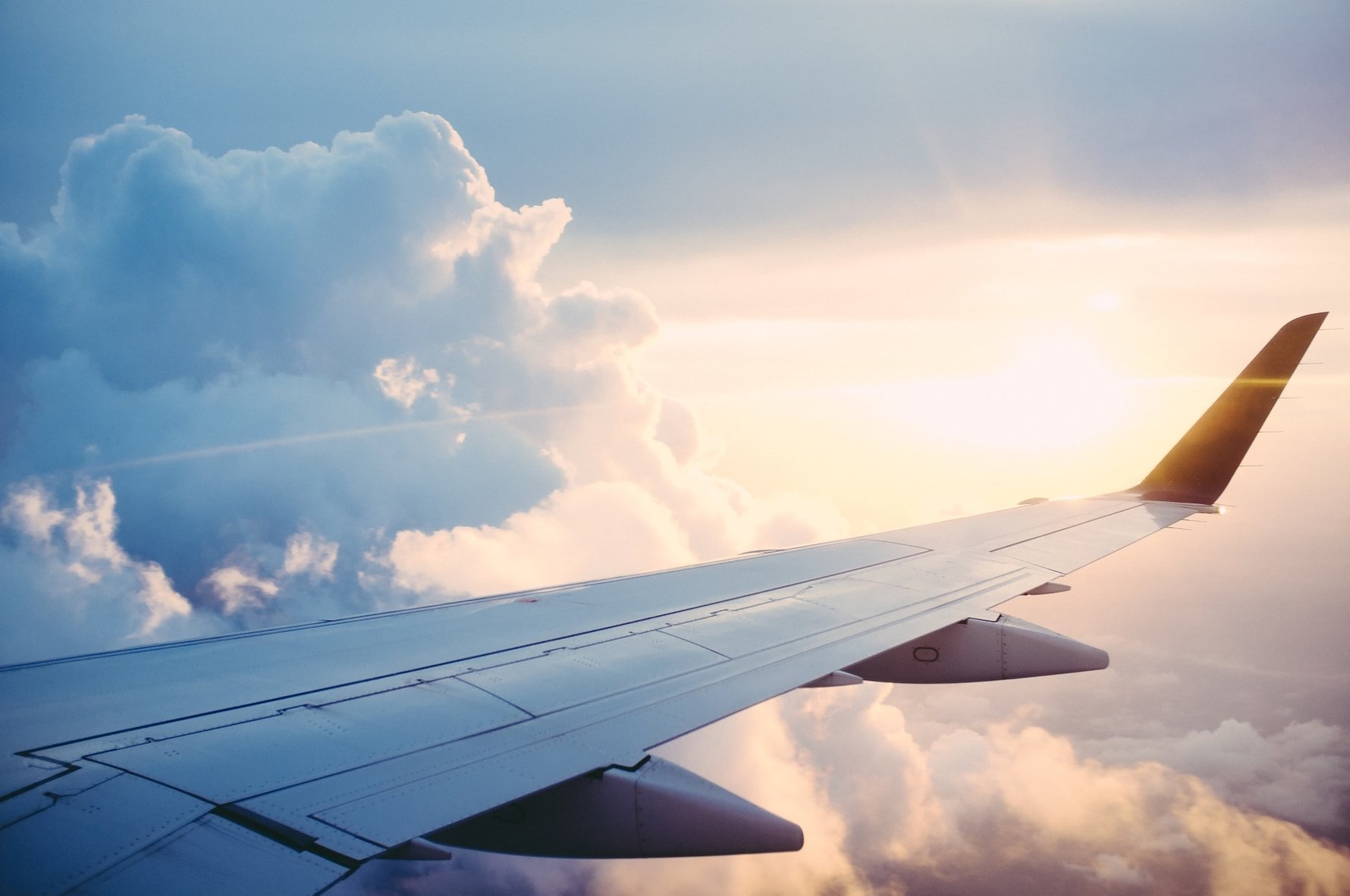 Use Transit Apps To Unlock Novel Itineraries
In the past, people would rely on travel agents to construct their itinerary. This would ensure that all the transit connections were reliable and thoroughly worked out by an expert. However, nowadays people increasingly opt to construct their own travel plans by making use of vacation comparison sites to get cut-price deals on their trip. 
 
This method is effective and reliable, and as such few people bother to second-guess or explore alternatives to the suggested routes provided by these platforms. Yet if you're willing to look further afield, you can often find quicker, and crucially, cheaper, means of getting from A to B. 

Arguably, the leading platform in this space is the app and web platform Rome2Rio. Billing itself as a global travel planner and booking engine, Rome2Rio casts a wide net when it comes to transit options. Whereas Google Maps may offer you a choice of buses or trains to your destination, Rome2Rio scours all possible routes, taking in flights, ferries, trains, buses, taxis, bike shares and even car rentals. 

In doing so, Rome2Rio often throws up surprising alternative routes for you to consider. As transit modes vary from country to country, it can often be hard to determine which is the cheapest way to get to your destination with just a glance of the options available. For example, while a taxi may be among the more expensive modes of transport in France, in Morocco they are cheaper than buses or trains over the same distance. 
 
This is where comparison services like Rome2Rio can come to the rescue. What's more, not only do platforms like this offer greater flexibility than conventional providers – something that is more than welcome when you're off the beaten track – but they can help you quickly come up with a 'plan B' should something go awry with your initial itinerary.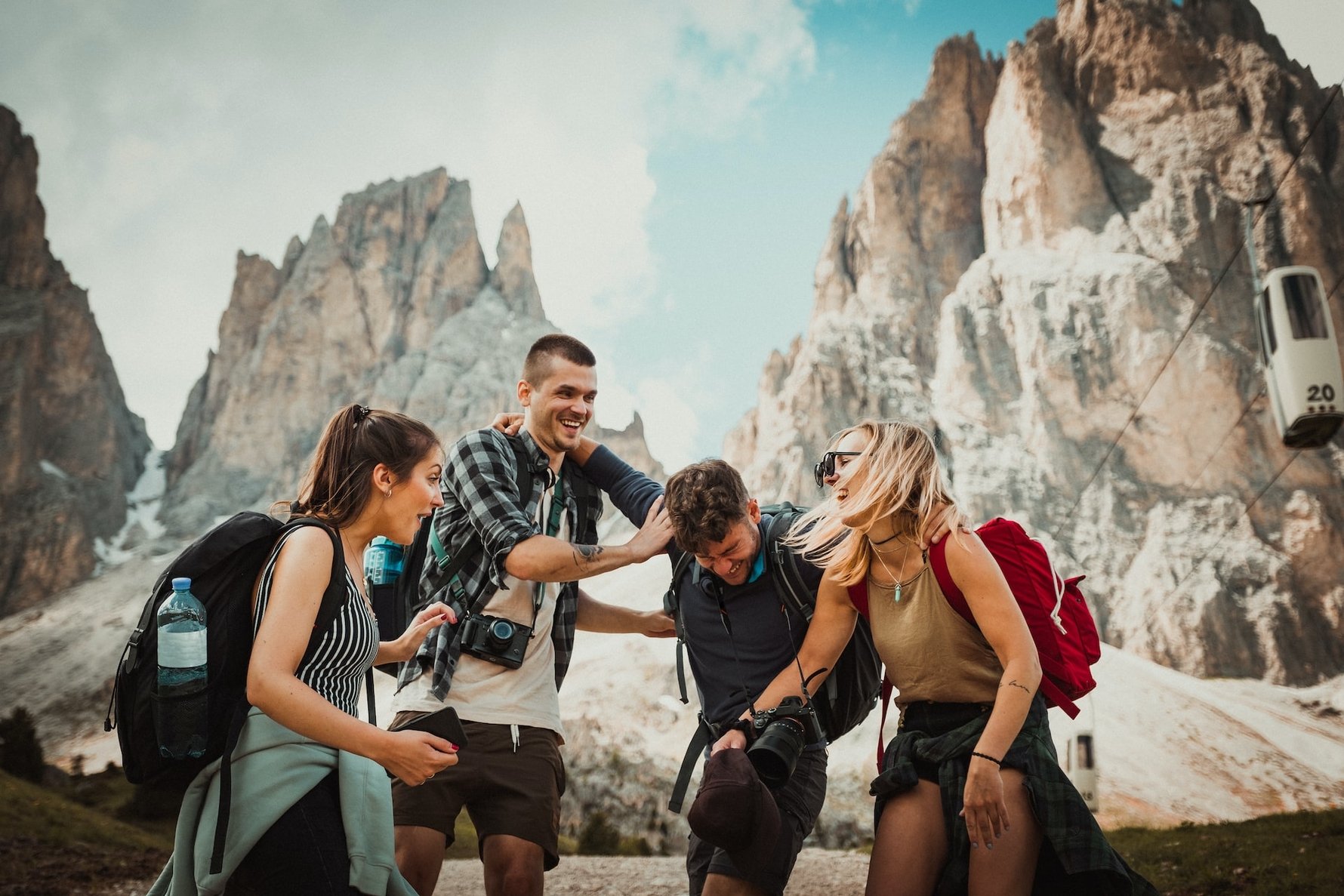 Side-step Bad Exchange Rates with Fintech
It's one thing spending your savings on an unforgettable experience in an exotic culture, and quite another losing money just through the act of crossing a border. Exchange rates can be a real drain on your funds. If you're on the road, you normally have to accept the going rate at the currency exchanges you come across, even if they offer poor value for the conversion. 
 
Fortunately, thanks to the rise of Fintech banks, this issue can be consigned to the past. Leading 'app banks', from Starling to Revolut and Monzo make a point of offering in-built multi-currency e-wallets as part of their core suite of features. What this means in practice is that as you move between different economic zones you can, through these services, instantly convert your money into different currencies at competitive rates right from your smartphone. 
 
Some of these banks, such as Revolut, even offer the ability to open multiple wallets at the same time so you have a single account in multiple currencies, letting you partition funds into different currencies as you go. 
 
With more people than ever working internationally, Fintech banks such as these have sought to do away with such antiquated barriers to international commerce – and travellers looking to make their money go far are perfectly positioned to benefit from this process.