Whether it's to diversify your assets, open up a world of visa-free possibilities, or just to have another travel document, there are many benefits of having a second passport. More than a dozen countries offer citizenship programmes, including Turkey, Malta, Vanuatu, and Portugal — and now Cambodia wants to join as well.

The recently-announced 10-Year Golden Visa is a new program that allows foreigners to receive permanent residency for ten years and be eligible for a Cambodian passport after five of those years have passed. It is an excellent opportunity for those looking to have multiple citizenships, as Cambodia is one of the fastest-growing countries in the world.

If this Cambodian visa program sounds exciting, be sure to keep reading, as we'll discuss the program terms, requirements, benefits, and so much more.
What is the Cambodia Golden Visa?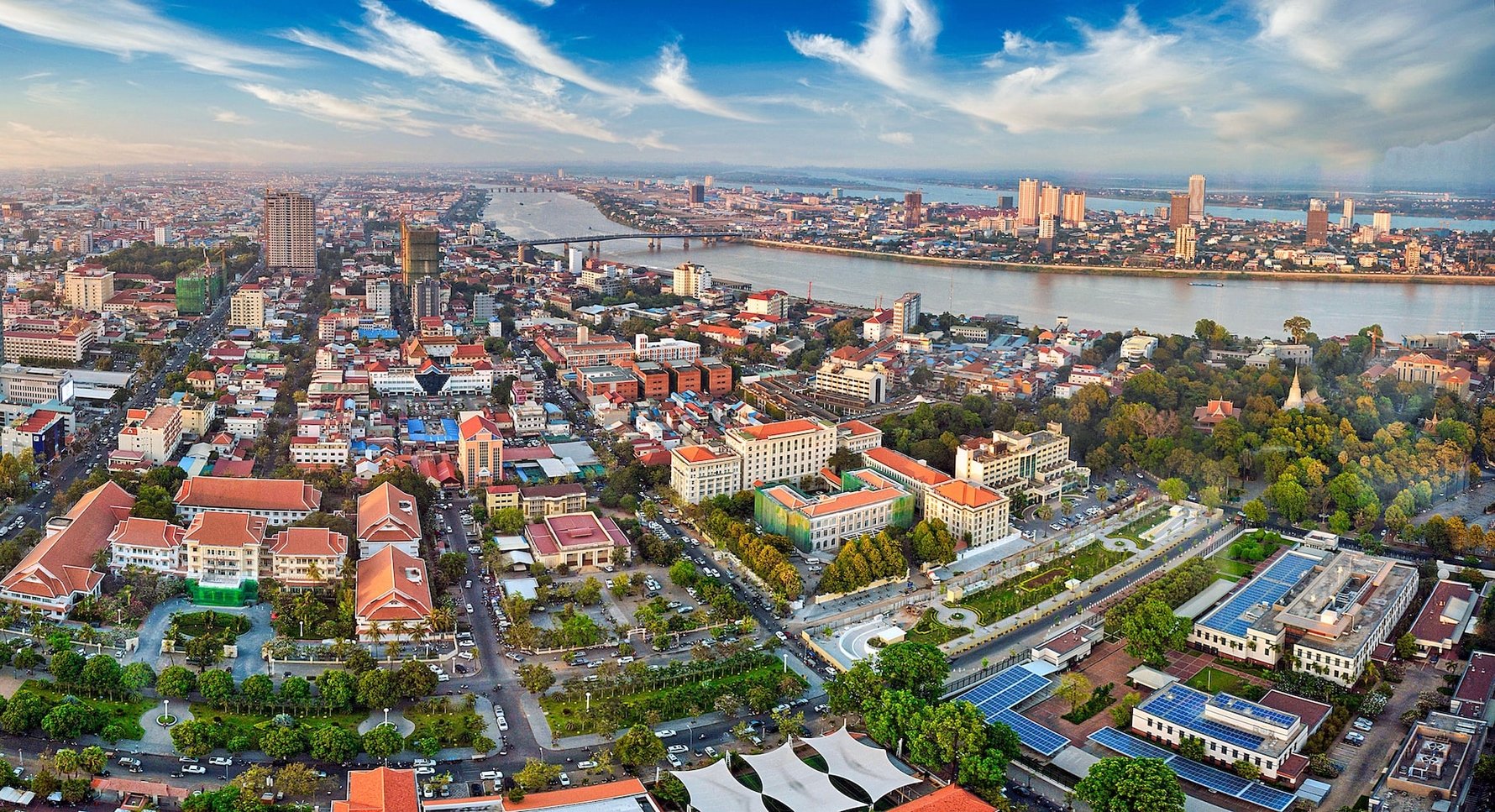 The Cambodian 10-Year Golden Visa (also known as the Cambodia My 2nd Home or CM2H program) was recently developed to boost the country's potential and attract foreign investments.

In fact, the paperwork was signed at the beginning of July 2022, and the program officially began on July 22, 2022.

There are a few requirements that foreigners must fulfill before they can apply for the 10-year Golden Visa. First, the individual must be a citizen of any country or territory that is recognized by the Cambodian government and be at least 18 years of age.

The individual must also obtain official approval from the Cambodian Ministry of Interior, apply for a personal bank account, and invest at least $100,000 USD in the country. Finally, the last requirement is that individuals should own a real estate project that was formally approved by the Cambodian government.

A spokesman from the Khmer Home Charity Association (KHCA), who oversees the program, noted that it was "aimed at foreign professionals" (such as wealthy digital nomads and entrepreneurs) but retirees would also be considered as long as they meet the requirements and have enough capital to invest.

The spokesman also stated that the program is less bureaucratic than its ASEAN neighbors (such as Thailand) and that "...we will judge every application on its merits rather than issuing lengthy checklists."
Benefits of the Cambodia 10-Year Visa
Of course, individuals will gain plenty of benefits once they have successfully obtained the Cambodian Golden Visa.

First and foremost, they will be allowed to live in Cambodia for 10 years and can enter and exit the country as much as they wish.

Likewise, individuals will automatically obtain a 10-year membership to KHCA, receive free professional assistance in relocating (i.e. opening a bank account, registering a company in Cambodia, getting a driver's license), obtain medical insurance for 1 year for free, and plenty of other perks.

Best of all, beneficiaries of the 10-year Golden Visa do not need to learn the Khmer language, nor pay an application fee. The average processing time for the visa is 14 business days (2 weeks), and the program will start off by issuing 10,000 visas in the beginning.

Last but certainly not least, this program is the only way for foreigners to obtain Cambodian citizenship.

At the moment, citizens of Cambodia enjoy visa-free access to 53 countries, including Dominica, Ecuador, Panama, St. Vincent and the Grenadines, and Seychelles, among others.

Cambodian citizens may also travel to other ASEAN territories like Brunei, Indonesia, Laos, Malaysia, Myanmar, the Philippines, Singapore, Thailand, and Vietnam without a visa.
Why Invest in Cambodia?
Cambodia is one of the fastest-growing countries in Asia (and even in the world!), which makes it an excellent opportunity to invest.

The country has had an average GDP growth of 7% over the past decade and offers fantastic tax incentives and benefits for foreign investors. In fact, the country is poised to be the next 'Asian Tiger,' a term that refers to countries that are rapidly industrializing and maintain high growth rates, and joined the ranks of Singapore, South Korea, Taiwan, and Hong Kong.

Besides the business front, Cambodia enjoys political stability and has successfully cooperated with more than 150 countries.

The country has plenty of things to see and do for every type of traveler. The capital, Phnom Penh, is often called the 'Pearl of Asia' thanks to its cultural and tourist attractions.

The city is especially noted as a bustling hub for shopping, restaurants, cafes, and more — and visitors will definitely not get bored as they explore their new capital!

Likewise, other famous places include the province of Preah Sihanouk, which is home to the largest seaport and dozens of beach resorts. Travelers from around the world come here to lay on the white sandy beaches, swim in the turquoise waters, and relax.

Besides its natural wonders, who could forget the world-famous temples of Angkor Wat, the powerful waterfalls and stunning nature of Mondulkiri, or the lush parks of Kampot?

Indeed, Cambodia is a country brimming with opportunity and potential — will you invest in this opportunity?