This vast Silesian Metropolis has a tendency to overheat in the summer. All the post industrial metal works and outsized socialist housing blocks reflect heat and turn the region into one big heaving concrete jungle. The best way to beat the heat, in our humble opinion, is to slip into some shade and sip the day away.

Heat waves aside, Silesia is actually at it its best in the summer time. All of the green spaces are bursting with life and with each passing year there are more and leisure and entertainment options for you to choose from. Just take a look at our Leisure Section to see what adventures await. But, then again, many of us kid ourselves that when the "weather gets nice" we'll go biking, hiking, swimming, horseback riding, sailing etc... and then all of a sudden it's snowing again. In fact what many of us want when that mercury rises is to just collapse some place cool with a delicious brew.
 
While most of the bars and clubs we recommend in this guide are superlative in many ways, not all of them are suitable for a good midday summer suds session. So we've put it upon ourselves to come up with a short list of places that excel in the outdoor department. Whether you're looking to sprawl out in the summer sun with whatever is passing for piwo, or perhaps you'd like to hang out with some high class hops while listening to some sweet sounds - we've got you covered. The following is a curated collection of our top places and spaces to enjoy the great outdoors (while still sitting near your beer). Enjoy!
 
BEST PARTIES
First up is an obvious choice but it simply cannot be overlooked. The glorious pedestrian thoroughfare known as ul. Mariacka is perhaps the number one party destination in all of Silesia and should be your first stop. From April until November it is transformed into one giant beer garden. Most of the bars crowding this strip are decent but there has been a recent trend towards quantity over quality so be careful under whose parasol you park it. Our top Mariacka Beer Garden recommendations are the hipster pallet stylings of KATO, and the cheap savoury snacking at Ambasada Śledzia.
 
BEST BEER
This is a tough category as Poland is in the midst of a full on craft beer revolution. Silesia is literally right in the middle of the action and the last couple of years have seen all sorts of incredible beer pubs and multitap bars open offering delicious microbrews. However the best combination of delicious Beer and great Garden has to be Namaste Travellers Club in Katowice. Their expansive outdoor terrace is a rarity in that it actually feels like a garden in the middle of the city. Sample over 140 Polish or Czech micro brews in bottle or on tap. They also host regular events for travellers and they may even convince you to take a hike with them. Nah, go get another beer.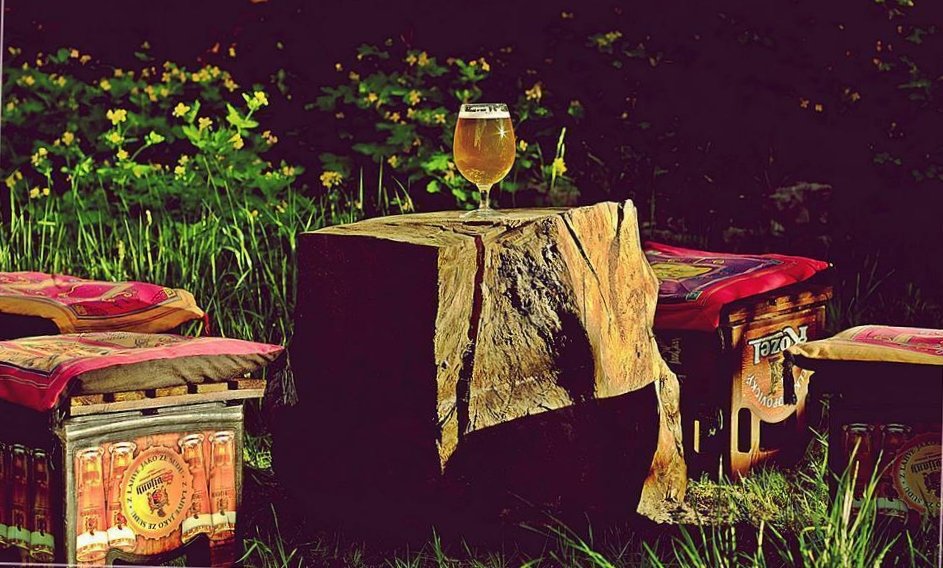 If the suns's a bit too much, then perhaps avoiding the rays in an urban courtyard is right up your street? If so, then Biała Małpa and Upojeni have two of the finest choices in the city centre.

 
BEST LIVE MUSIC
Silesia is well known for it's rich live music tradition and more recently it's Outdoor Festivals (OFF Festival in August). But one tough category for any bar to crack is how do you get away with live music outside. Oficyna in Zabrze seem to have come up with the perfect combination: They built a great outdoor stage at one end of their secluded Beer Garden; they have a wide variety of local and national bands playing day and night; they serve amazing beer at incredible prices; Get thee to Zabrze!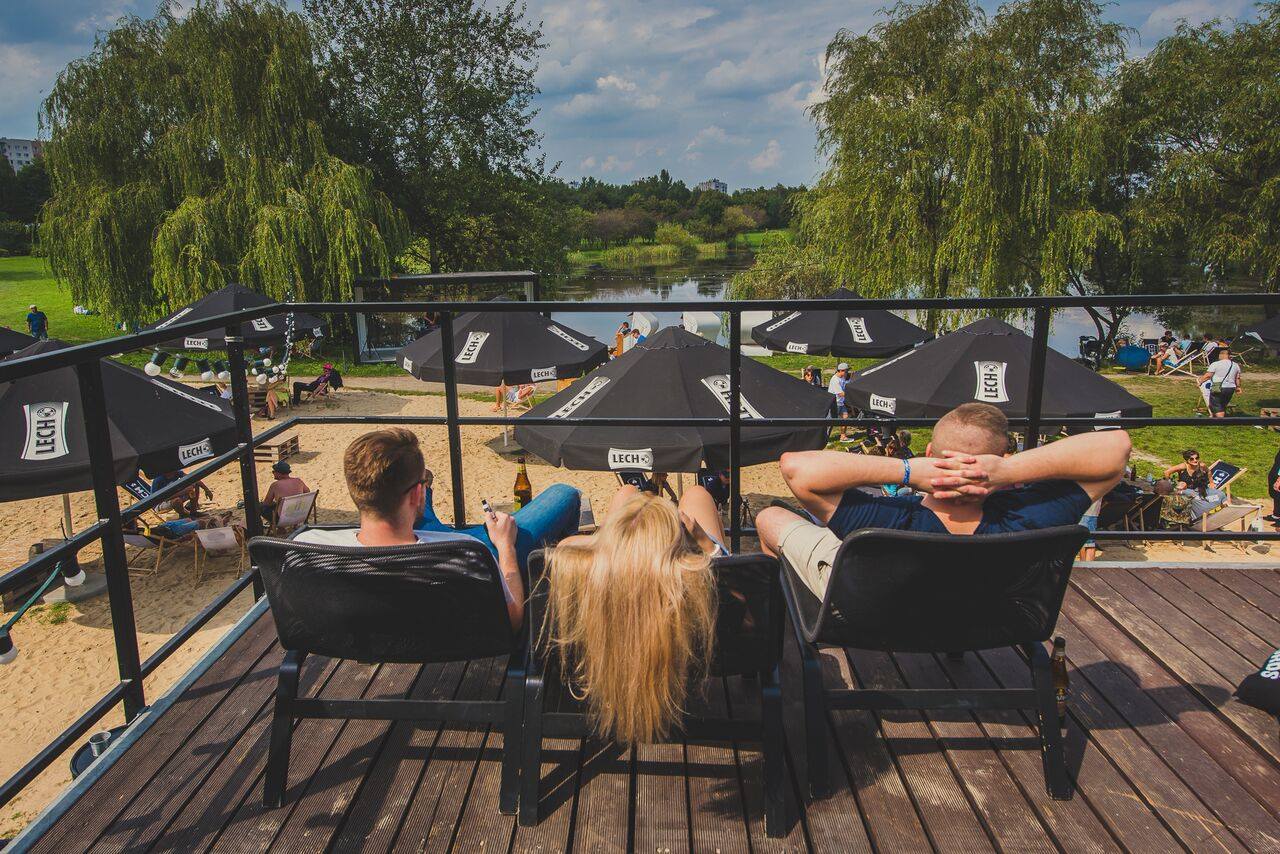 BEST OUTDOOR SPACE
Some of us simply just love the sun and will want to get away from hustle and bustle of the city and drink in a more relaxed setting. Drzwi Zwane Koniem, the seasonal Sztauwajery, Beach Bar WODA and generally any of the numerous other bars in the Valley of the Three Ponds are top choices, with views looking out onto the many lakes to be found in this park area just south of city centre. Heading to Silesia Park is also not a bad option, as the restaurants there have outdoor sections, although not the best choice if you're with a group of boisterous people...

Wherever you choose to have your outdoor drinks, there's always somewhere in Katowice and the surrounding area for you to sip on the summer nectar.