Košice is a beautiful city, one that does not require the assistance of filters in order to wow onlookers worldwide. That doesn't mean we aren't fond of throwing up pictures of the city all the time, and not a day goes by without a stunning snap of a church, cafe or park, not to mention the magnificent buildings in which the museums of the city are housed. Košice and Instagram go together like, well, Košice and Instagram. If you're unsure where to find us in Košice, the chances are we'll be at Halmi Place. Stroll through the passage off of Hlavni at number 21, take a left before the umbrellas and stroll up the grand staircase, into a co-working coffee-drinking space of breathtaking magnificence. If you close your eyes tight enough, you might just be able to imagine being some sort of grand old noble, but we're happy to sit with a cold lemonade, hot coffee or whatever else and live in the now. Quite possibly our favourite place in town.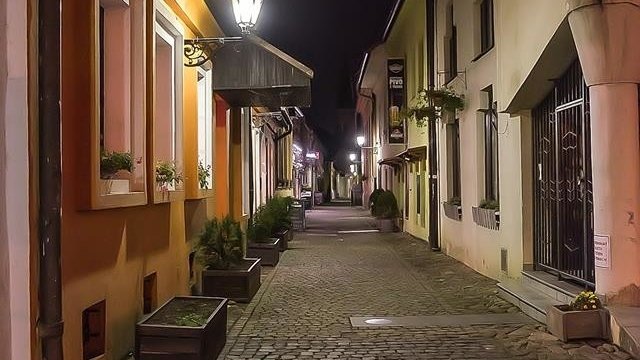 The prettiest street in Košice? Hrnčiarska gets our vote. About as quaint as thoroughfares are going to get, this narrow charmer in the centre of town is lined with shops new and old, from old crafts to bicycles and more. There are also a number of restaurants and cafes found here, some of the best in town, bringing together locational beauty and excellent cuisine. Košice's Old Town can feel quite grand at times, but this is a throwback to simpler times and is all the better for it. Located within the grounds of the Pavel Šafarik University, Košice's Botanical Garden is an oasis of verdant fauna that is home to thousands of plants, animals, flowers and the rest. Of particular interest is the vast collection of cactuses (or cacti? We never knew), with over a thousand of the spiky pests lurking in this expansive garden. There is also the opportunity to spend some time in a greenhouse and see if you could deal with the intensely muggy conditions of a rainforest, so consider that an ideal practice before you go off to live in the Amazon.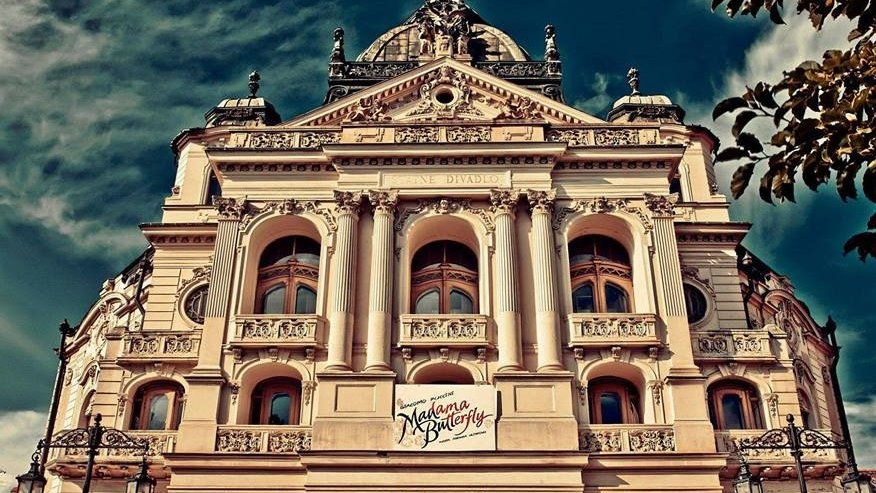 Hlavna really is a conveyer belt of beauties, isn't it? Next up is the State Theatre, one of the most remarkable pieces of theatrical architecture in Slovakia, a stunner of a buildings whose exterior is beaten only by the intricacy of its interior. The works of Shakespeare light up the ceiling, albeit lighting it up with plenty of the tragedies that made Big Bad Bill famous, as a bevy of ornaments add flavour all and around. The schedule of events is among the best in town, so keep a keen eye on the itinerary and see if anything takes your fancy. To some, it is a shadow of its former glories. To others, us included, it remains the most graceful building in Košice and undoubtedly one of its most Instagrammable. The Jakab Palace sits at the edge of the city park and is instantaneously arresting, a striking Neo-Gothic mansion that could house the rich and famous of Košice, except it never really did. It was here that Peter Jakob lived, a local builder responsible for the National Theatre. Okay, 'local builder' probably isn't a glowing enough adjective for Mr. Jakab.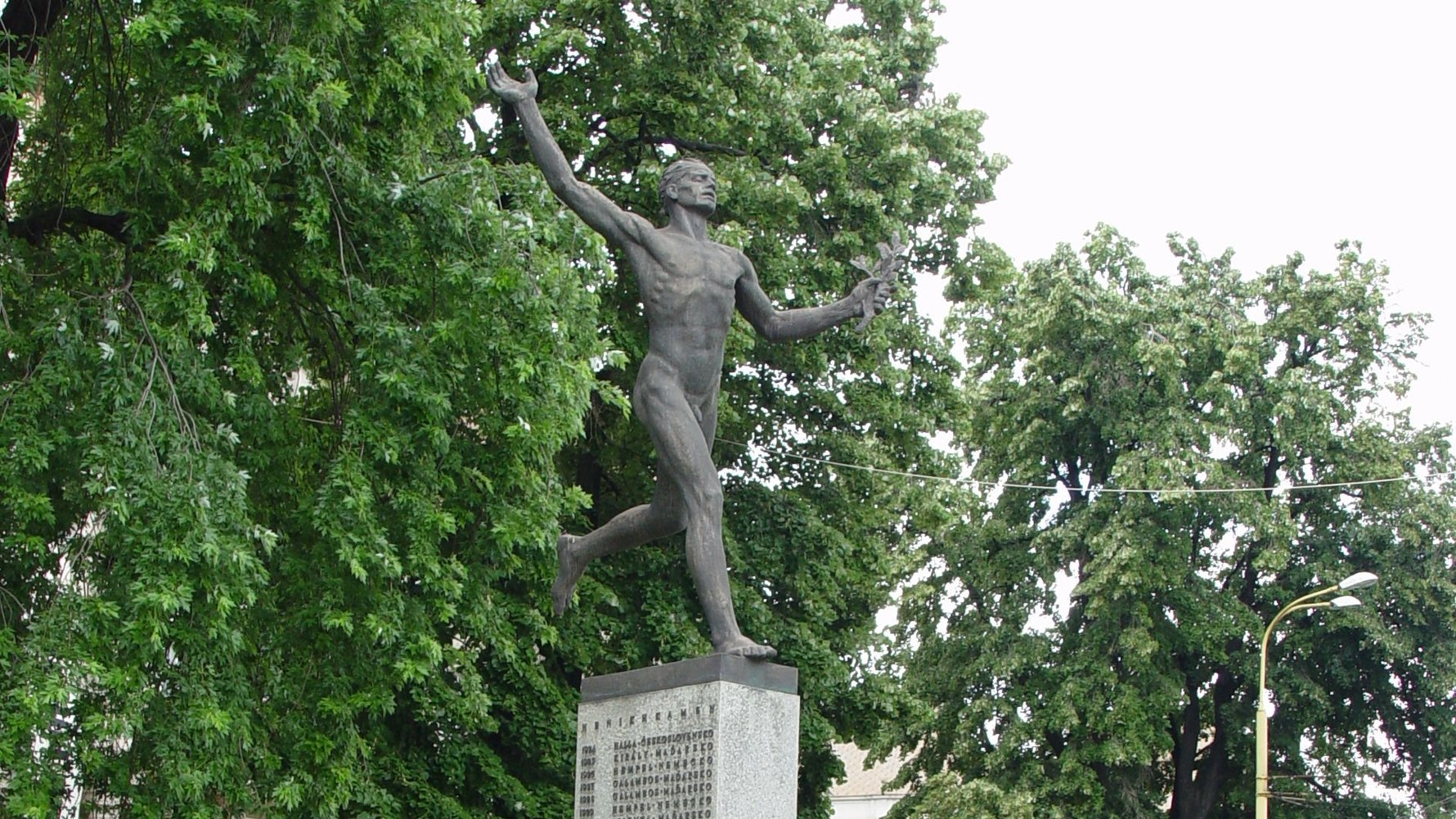 Did you know that Košice is home to the oldest marathon in Europe? No? You do now! If you're a fan of running 26.2 miles by choice then Košice is a must-visit on the continent, and the city's tradition of running for a bloomin' long time is honoured with this little statue in the old town. It was created by Arpád Račko, the Slovak sculptor responsible for a host of statues around the region. At the corner of Masiarska and Zbrojničná, a man sits cross-legged on a chair, quietly observing the people of Košice going about their business. This is no ordinary man, this is a statue to be exact, but the man honoured is the greatest storyteller in the history of Košice. Sándor Márai wrote a whopping 46 books in his time, tales of nostalgia and hope that were largely published in the West before getting the same treatment back home. Stop by the statue to say hello or take a selfie, or both, or neither.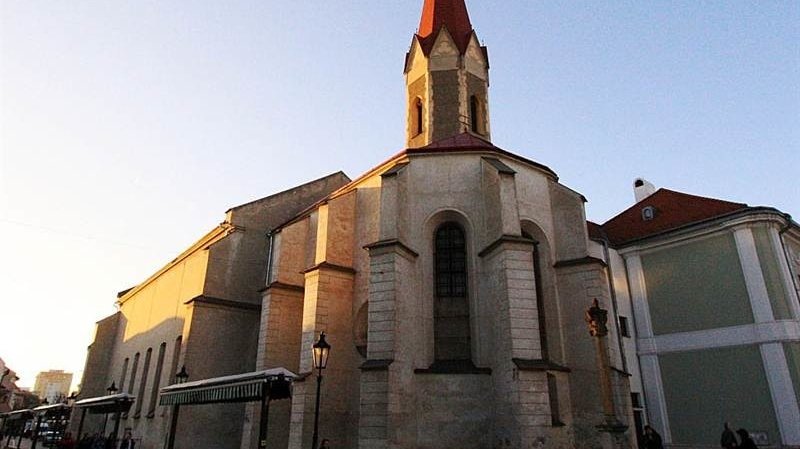 The oldest church in the city, the Dominican Church (or the Church of the Assumption of the Virgin Mary, to give it its exact name) was built way back in 1290 and is actually the oldest preserved building in town. It retains an elegant beauty to this day, with its 68 metre conical tower proving a very effective centrepiece. The interior of the church is richly decorated with a variety of intricate paintings.