One of the most exceptional, least known and least visited World War II sites in Poland, the Międzyrzecz Fortified Region (Międzyrzecki Rejon Umocniony, or MRU) refers to a line of defensive bunkers that runs north-south along what was the German-Polish border when they were built in the 1930s by Nazi Germany. Although unfinished and ultimately ineffective, the MRU is one of the most technologically advanced defensive systems anywhere in the world and remains remarkably intact to this day.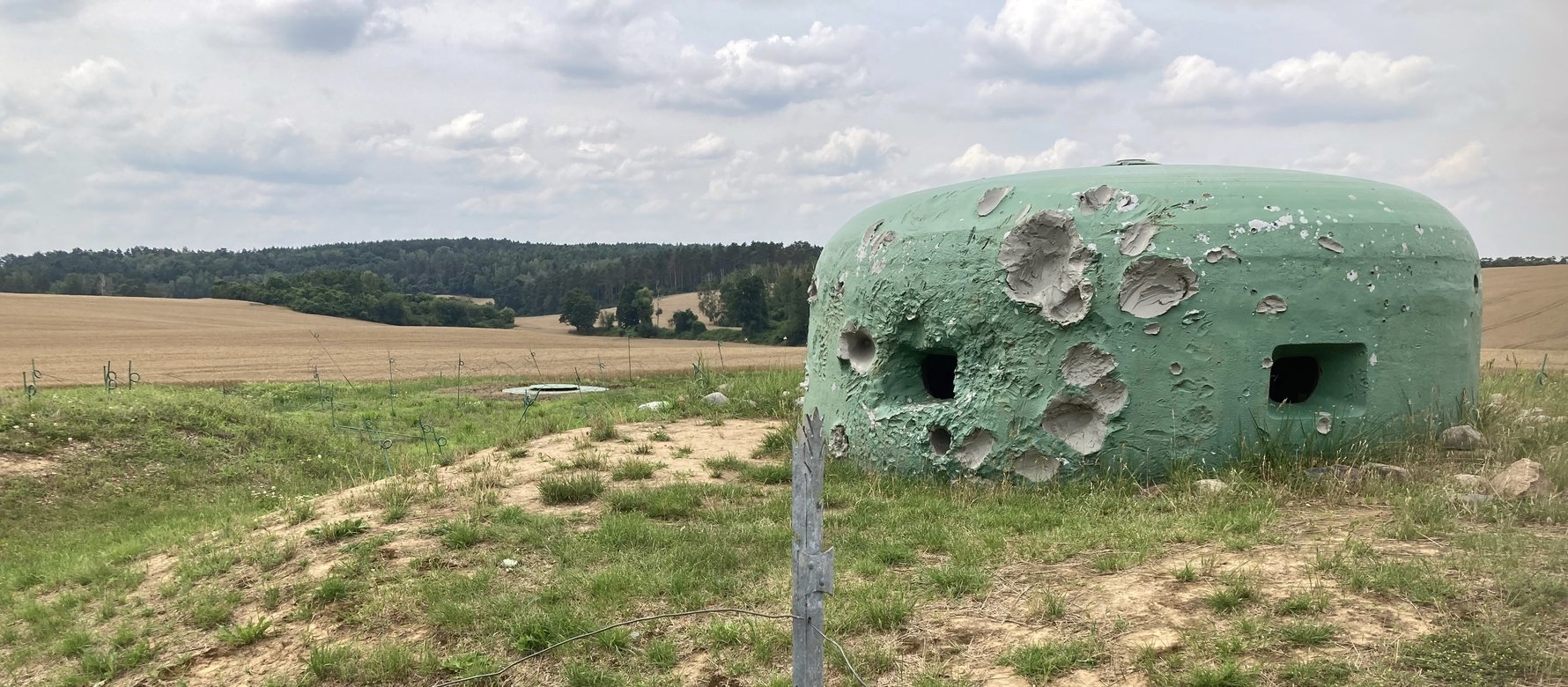 History
The goal of the MRU was to defend against a Polish (and later Soviet) land-based advance on Berlin from the east. Consisting of about 100 concrete defensive structures equipped with above-ground machine guns, flamethrowers, anti-tank guns, automatic grenade launchers or mortar cannons, these discreetly hidden fortifications were to be connected underground by 35km of tunnels (32km of which were realised) at a depth of 20-50m. Most of these bunkers were self-sustaining mini-bastions that included underground barracks, communications, ammunitions, social areas and plumbing for its own military unit, as well as a lift and stairwell down to the main underground corridor connecting each site, where a narrow-gauge train ran between an astounding 18 railway stations!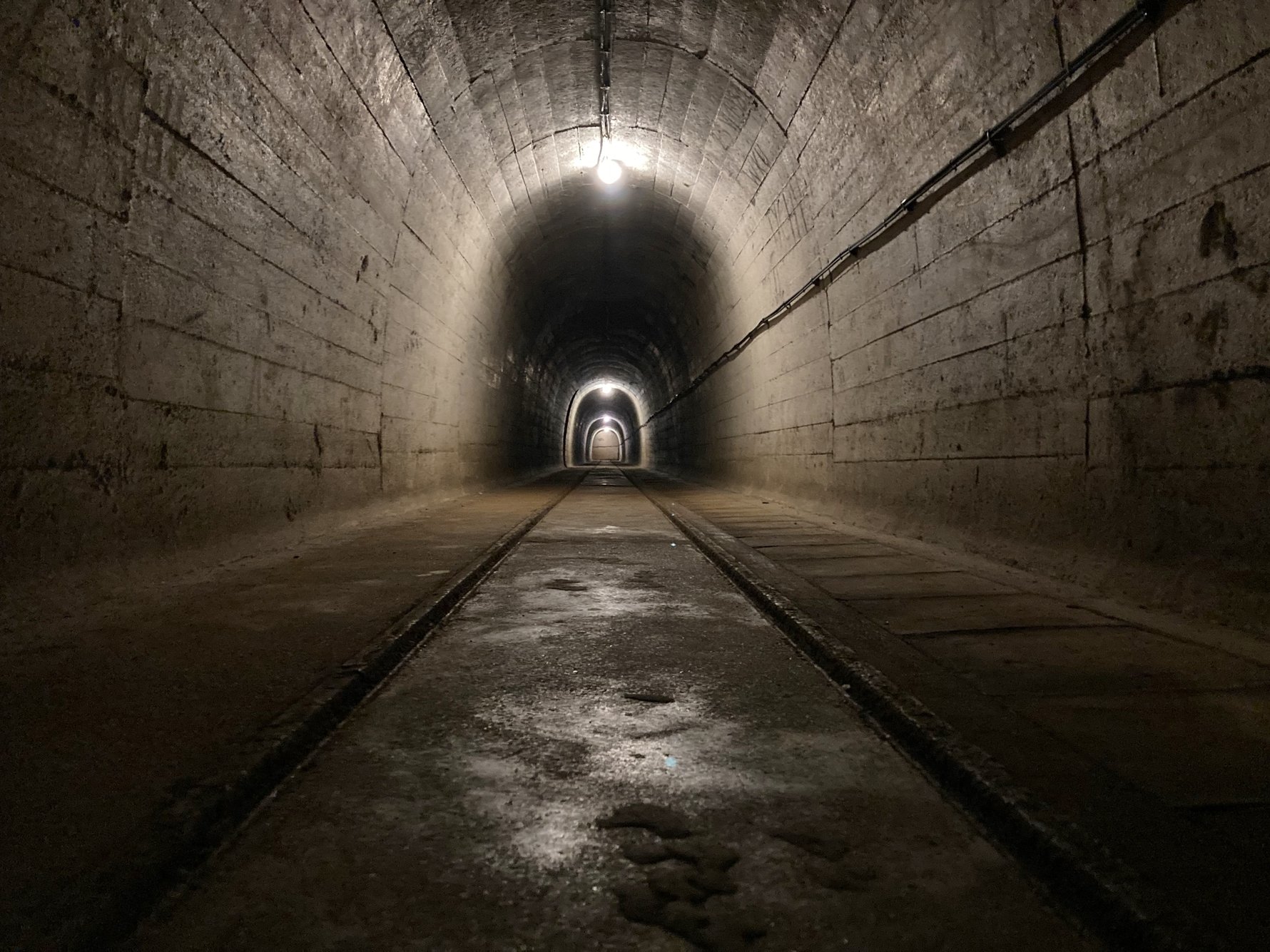 In addition to the underground bunkers, Nazi engineers did extensive work damming rivers, digging canals and creating other water obstacles. An entire additional line of defence was also added on the eastern side of the MRU in the form of 'Dragon's Teeth' - large pyramids of reinforced concrete that would impede or devastate any tanks that attempted to advance over the line. These 'teeth' are perhaps the most conspicuously visible aspect of the MRU today as most of them remain untouched between cultivated farmlands.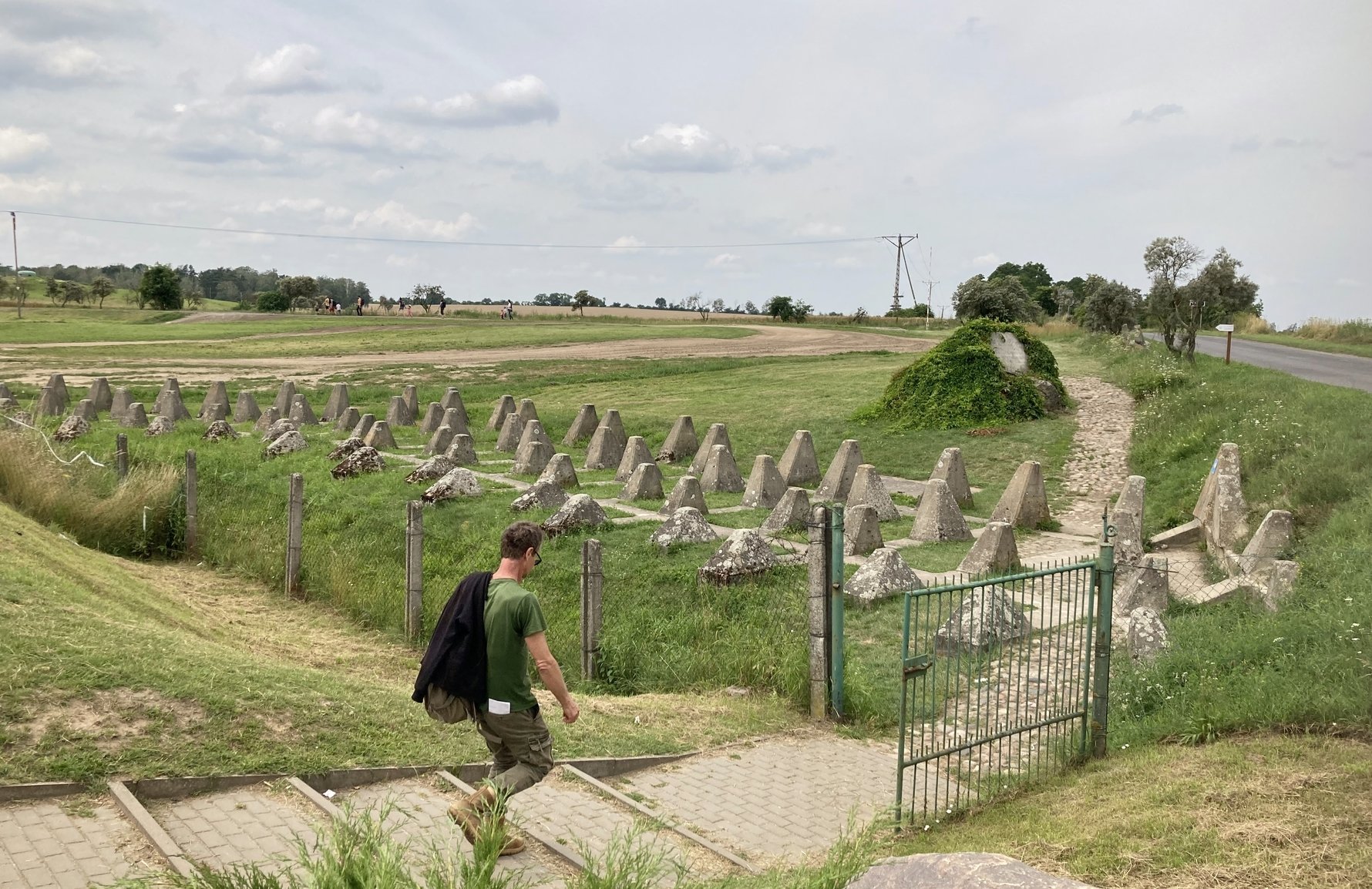 Begun in 1934, the bulk of the significant work on this defensive system was done from 1936 to mid-1938 when the order was given to make the mostly-constructed system combat-ready; this was accomplished a year later. After the outbreak of WWII it transpired that the system wasn't of high military importance and it was basically abandoned until 1944 when Nazi forces began quickly reinforcing the area again in anticipation of the Soviet army's approach. When the Soviets arrived in January of 1945 they were met with weak opposition and broke through in only three days. Considering this line was arguably the most well-fortified in the world, it's a notable contrast with how long it took the Red Army to cross the Wisła while the Warsaw Uprising raged for over two months. But we digress...
 
Visiting the Międzyrzecz Fortified Region
This massive Nazi fortification project was so ambitious, that it was broken into three sections - northern, central and southern; of these the central section near Międzyrzecz (then known as Meseritz) was the most critical as it lacked the naturally occurring obstacles - rivers, lakes and wetlands - that the others possessed. As such it is the most developed today, consisting of some 35 large fortified bunkers between Kęszyce in the north and the 'Boryszyn loop' in the south. In the middle lies Pniewo, the modern-day location of the Museum of Fortifications & Bats. Why bats? These underground tunnels are the largest bat refuge in Europe, harbouring some 35,000 bats from 12 different species in the winter.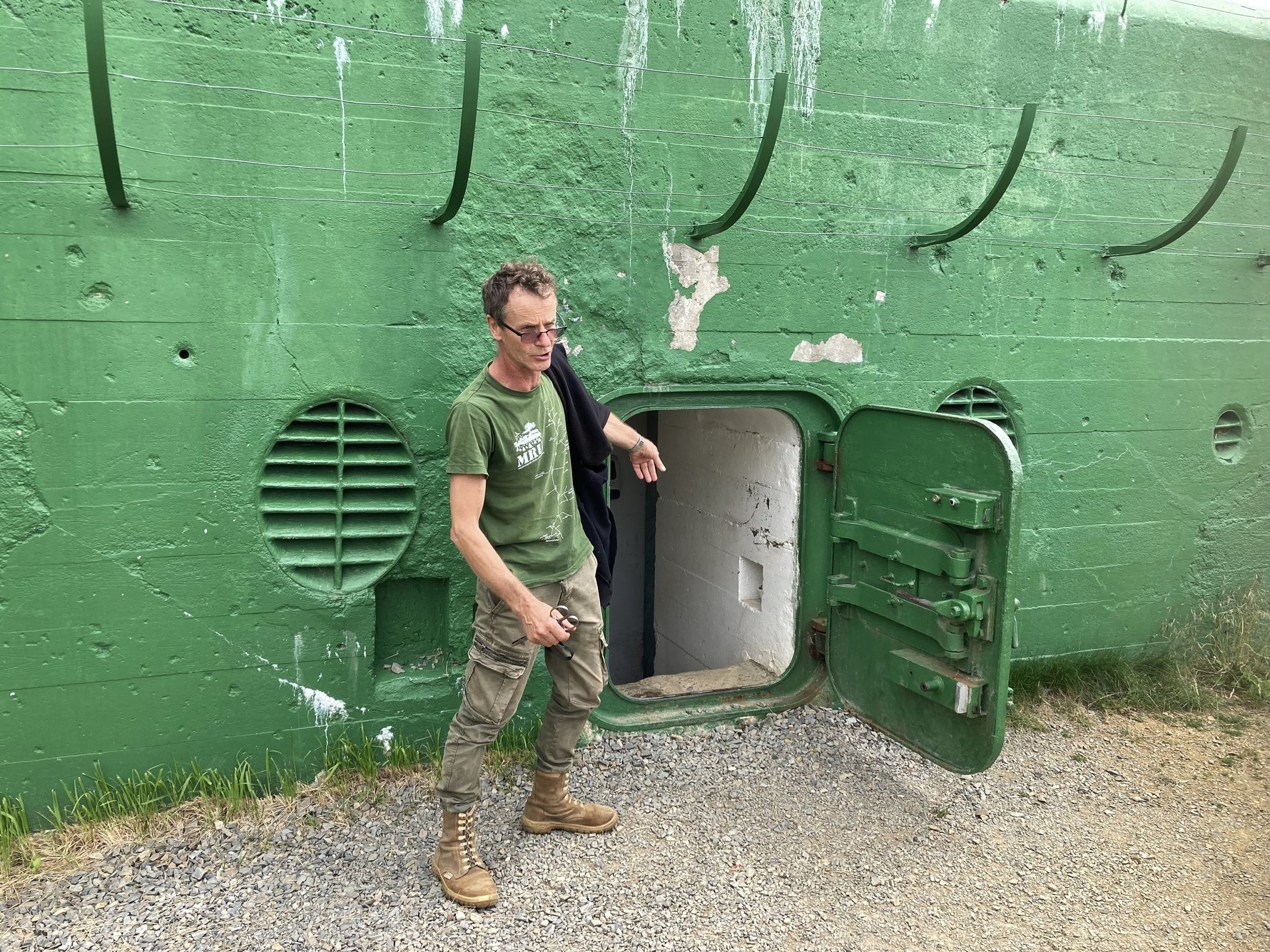 Pniewo's Museum of Fortifications & Bats offers tourists to best opportunity to explore the MRU, with a variety of guided tours and routes depending on the ability, interest and language requirements of your party. Tours are offered by very knowledgeable and professional guides in Polish, English and German and range from short, easy above-ground tours (the Surface Route) to 90min underground tours (the standard Short Route) to longer tours that can last up to 8 hours underground depending how much you want to explore. Having been on the Short Route ourselves - during which we saw two large bunkers and even pumped a handcart down the underground railway! - we would have gladly explored further and would recommend the longer routes for anyone with the time and a keen interest in this sort of thing. The underground areas are most interesting and though open year-round, the routes may vary depending on bat activity.

At the end of each route, visitors have the option to walk back to the parking or pay a bit extra to be picked up and driven haphazardly around in a BTR-152 armored military vehicle, which is hard to resist.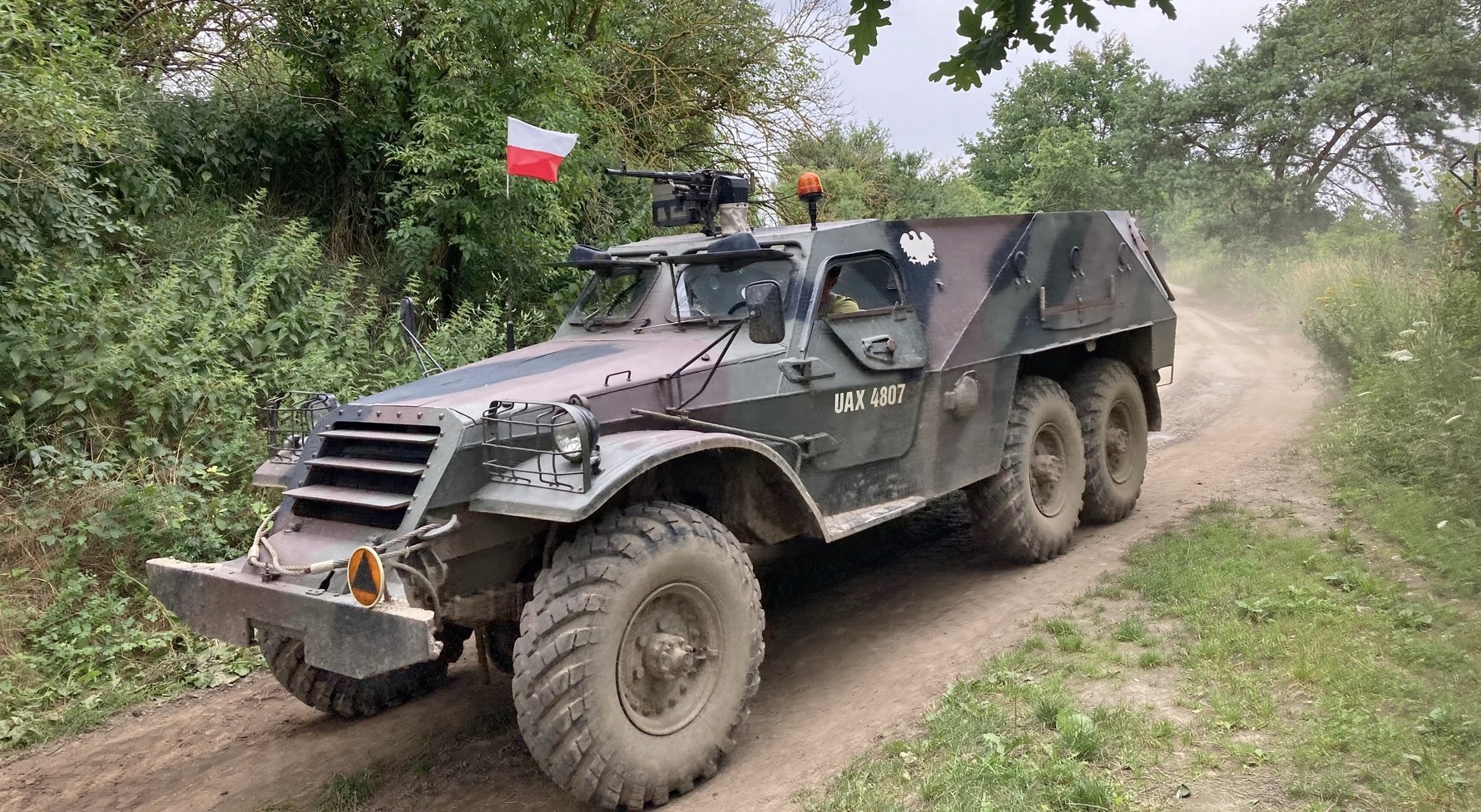 Although there are regularly running tours and you might get lucky showing up during the summer months, you are strongly advised to call ahead and properly plan your visit. Take note that anyone planning on going underground should have warm clothes (it's only 10 degress Celsius down there), proper boots or footwear (it's muddy and damp in places and there's lots of walking), and a proper flashlight or headlamp (smartphone lamps simply don't cut it) with an extra battery if you're going on a longer route.

In terms of infrastructure, in addition to the ticket office and parking, there is an outdoor exhibit of military equipment and vehicles at the site, vending machines and two places to eat, including 'Bunker King' (Bunkier King) - probably the best damn burgers in Lubuskie and highly recommended. Overall, this is an experience that shouldn't be missed if you're in the region.