The Goldene Rundfahrt Tour in Lucerne is a unique tour that allows visitors to explore the city's spectacular lake-side views and iconic landmarks. This popular guided tour includes stops at some of the most famous sights in Lucerne, including Chapel Bridge, Lion Monument, Jesuit Church and Old Town. Upon reaching each destination, travellers are treated to an informative narration by their local guide while they soak up breathtaking scenery. 

The tour begins with a visit to the iconic 16th Century wooden bridge known as Chapel Bridge, which symbolises the old town of Lucerne filled with timber-framed buildings and narrow cobblestone streets. From there, it proceeds to Kapellplatz where visitors can marvel at the grand architecture of Jesuit Church. The tour also includes a stop near the Spreuerbrücke bridge for a closer look at one of Europe's oldest surviving clock towers.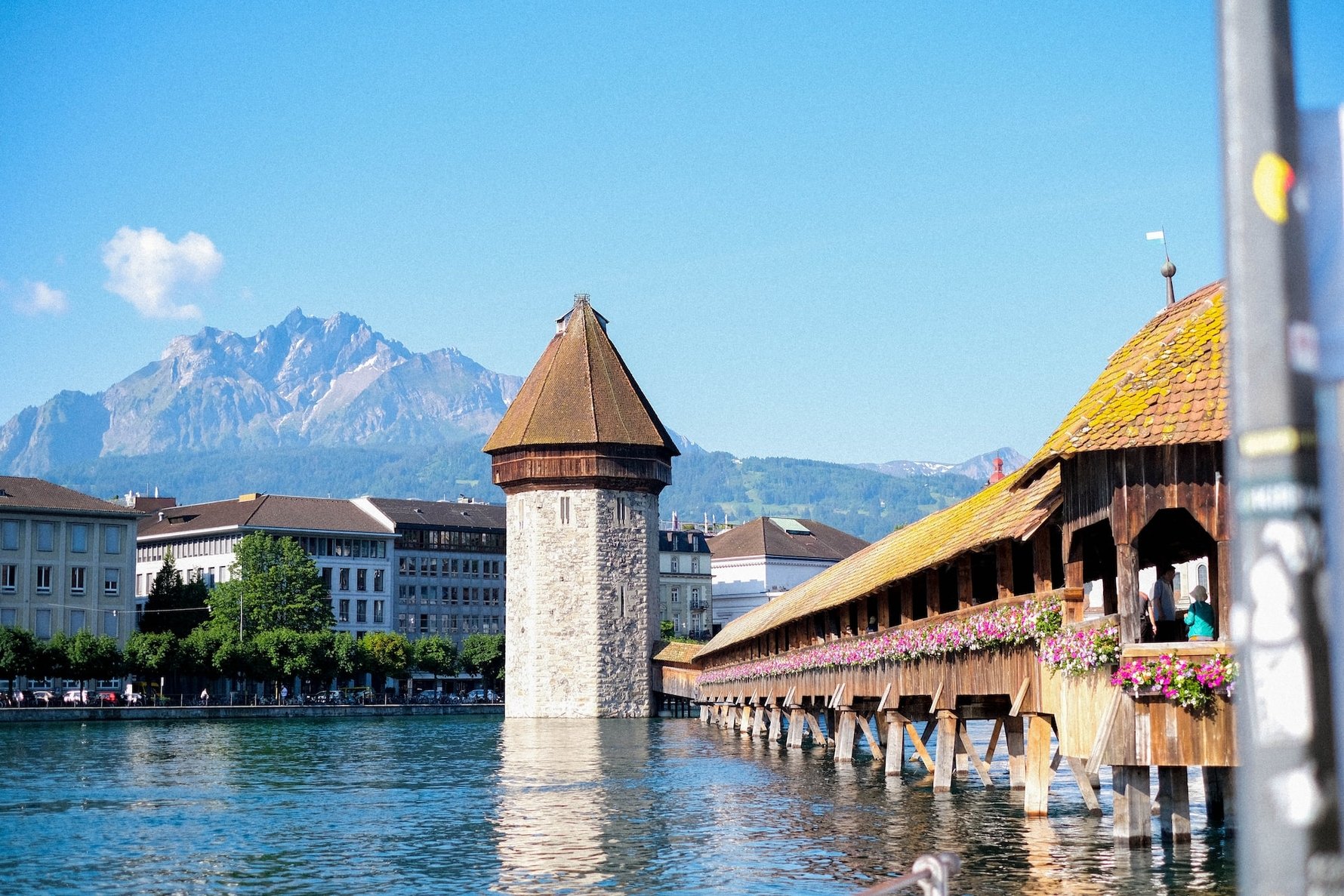 Next up on the itinerary is Lion Monument - an impressive carving into natural rock that commemorates Swiss soldiers who died in service during the French Revolution. Here, visitors will learn about Switzerland's long history of neutrality throughout European wars and get to experience spectacular panoramic views from atop Mt Rigi. 

The last stop on this memorable journey is Old Town - home to several interesting attractions including St Peter's Church and Franciscan Monastery Square. Participants can also take part in optional boat rides across Lake Lucerne while enjoying views of Mt Pilatus and nearby mountain ranges known as "Swiss Riviera" before eventually making their way back to Lucerne's main square for final farewells. 

Overall, Goldene Rundfahrt Tour in Lucerne offers an immersive exploration of Switzerland's rich culture and heritage while allowing travellers to take in some stunning lake-side views along the way. Whether it be learning about historical sites or simply taking time out for some leisurely boat rides on Lake Lucerne, visitors are sure to experience a memorable journey that will stay with them for years to come!