It's minus 15 degrees outside on a sunny Saturday afternoon. Some Russians may take this time to enjoy a nice warm cup of tea in a café or perhaps a bracing walk in the park to enjoy the sunshine. Others prefer to jump into a hole cut through the ice of a freezing section of river for a refreshing swim. Meet the morzh (walrus) - the Russian ice-swimmer.

Religious ice swimming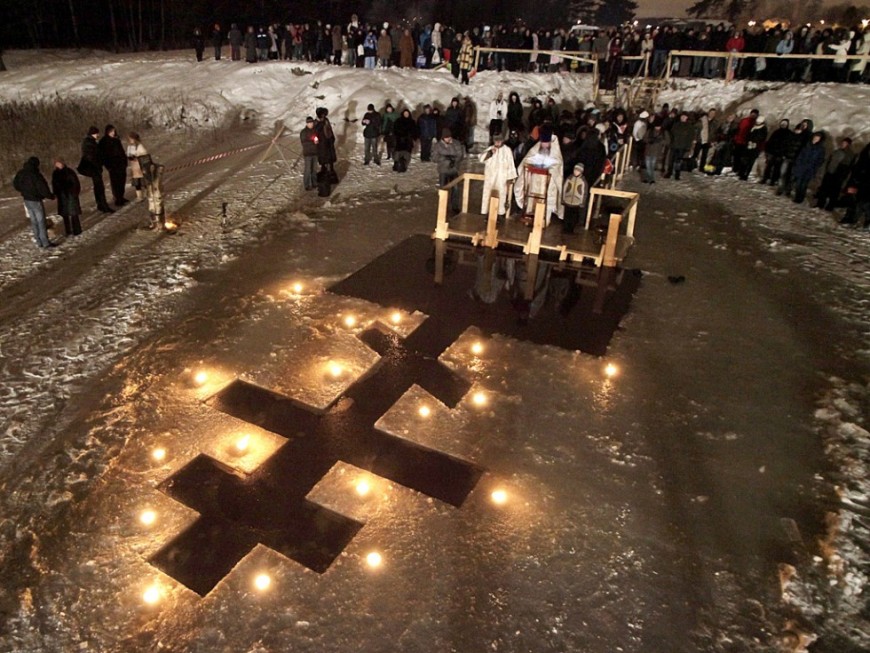 Ice swimming has been practiced in Russia for centuries and some historians suggest that the practice was a popular pagan tradition. The most common form of ice swimming however, is the religious ice baptism. Every year on the Epiphany (19 January in Russia) Russian Orthodox believers are plunged into a blessed section of frozen water three times in remembrance of Jesus' baptism in the river Jordan by John the Baptist. It is also believed that being submerged into the water on this day will cleanse the body's sins and ensure a healthy year.

This icy baptism was once a very popular practice for the devout, even the Tsars used to take part, traipsing down from the Winter Palace in St. Petersburg every year to their own personal prorub, or ice hole in the nearby Neva river. During the time of communism the tradition all but disappeared with the rest of public religious practice, but in recent years this way of marking the Kreschenie (Epiphany) has again become popular. In recent years more than 30,000 thousand people in Moscow alone took the plunge.