Naples is a ridiculously good place to buy a souvenir. That's because Neapolitans are big collectors of their own folkloric specialties and partial to locally-made products. You can find typical products all over the place, but Spaccanapoli, the marvelous central street of the historic center, is the ideal starting point for any self-respecting souvenir hunter.
Presepe Figurines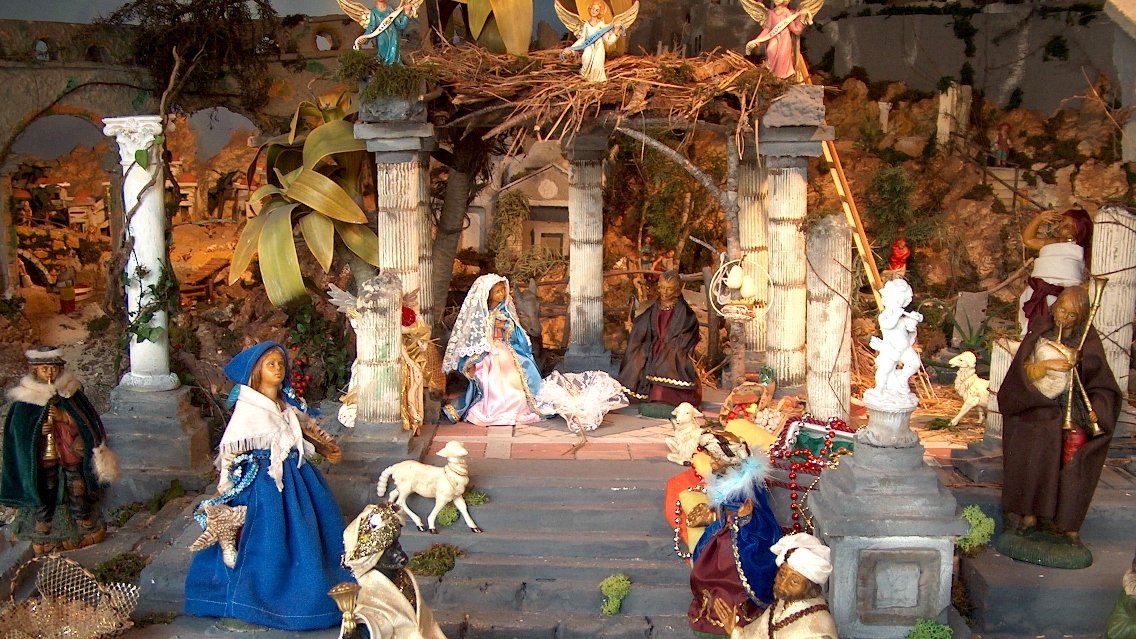 If you're not from Naples it may be a little hard to understand how deeply important nativity scenes (referred to as the Persepe or Persepio here in Naples) are to the cultural landscape. The tradition dates back centuries and centuries, but 18th-century depictions of the nativity scene began to include, besides the three wise men from the bible and angel figurines, vernacular depictions of everyday Neoplitans. We're talking about beggars and bakers, butchers and basket weavers, vegetable sellers and fishmongers, prostitutes and thugs, and even early pizza makers. Figures from the Commedia dell'Arte tradition began appearing as well, and pretty soon the nativity was looking like a ruckus party. Craftspeople have never stopped inventing new figurines and many people make a living from selling them. Be they modeled after Pulcinella (the great trickster mascot of Naples) or Melania Trump, you'll be amazed at the array of lovingly depicted characters figurines you can call your own. Head to Via San Gregorio Armeno for the best in town.
Cornicelli
If you're in need of some good luck, (and really, who isn't?) you simply must pick up a Cornicello when in town. These traditional lucky charms date back, not only protect you from malocchio (the evil eye), they also give a boost to your love life. They can be made from bright red coral, rose gold, silver, terracotta or any number of other materials. They look quite a lot like red hot chili peppers, which happen to be immensely popular in Naples, which alongside their power to help you in life, make Cornicelli a fabulous souvenir for visitors this deeply superstitious city.
Peporoncino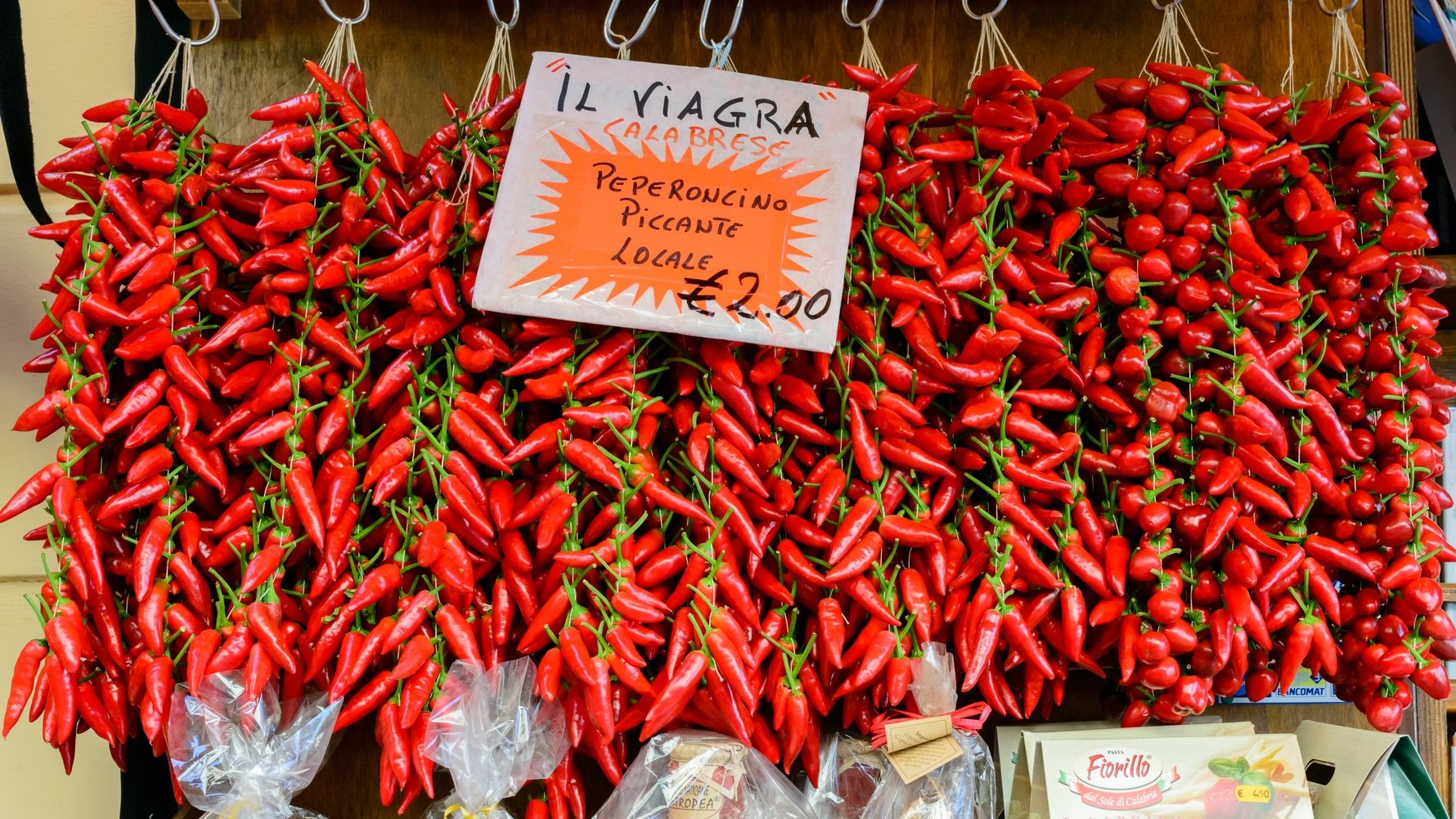 If you're not into hoarding possessions, we suggest you take some dried chilli peppers home with you from Naples. Neapolitans go crazy for Peperoncino, as it's called here, and whenever we're in town so we can sprinkle some over our spaghetti when we're back home and dreaming of the good life on the bay of Naples.
Chocolate
Naples is famous for its high-quality chocolate. Need we say more? Obviously not, but if you're interested in acquiring some we suggest you try Gay-Odin, the grand Neopolitan chocolatier with branches all over town.