Have you been wondering about the characters behind some of Plovdiv's most popular statues?
Ganelia, our very own team member from Plovdiv shares with us their stories.
Most prominent, the emblematic smiling statues by the master sculptor Danko Dankov are of real people, who lived in Plovdiv in the 20th century and locals still remember their bright presence and tell cheerful stories about them. Today you can share your deepest secrets with Miljo, tell your best joke to the musician Sasho Sladura (Alexander the Sweetheart) or just sit for a while next to the artist Tsanko Lavrenov and enjoy the colors and the noise of the Old Town.
Miljo can be found sitting by the stairs of the Water Cascade on the Main Street, one hand to his ear so that he can hear you better. Tell him about your dreams and wishes or just touch him for good luck.
Miljo was one of the most colourful figures in Plovdiv in the 1960s, a gentle fool with big ears, who "captured" all urban gossip and shared it with acquaintances and strangers alike in Tsar Simeon's Garden or on the Main Street. According to town legend he was actually very smart, spoke several languages but apparently went mad from too much reading. He was loved by Plovdiv artists like Zlatyu Boyadzhiev, Hristo Stefanov and Yoan Leviev and he appears in some of their paintings.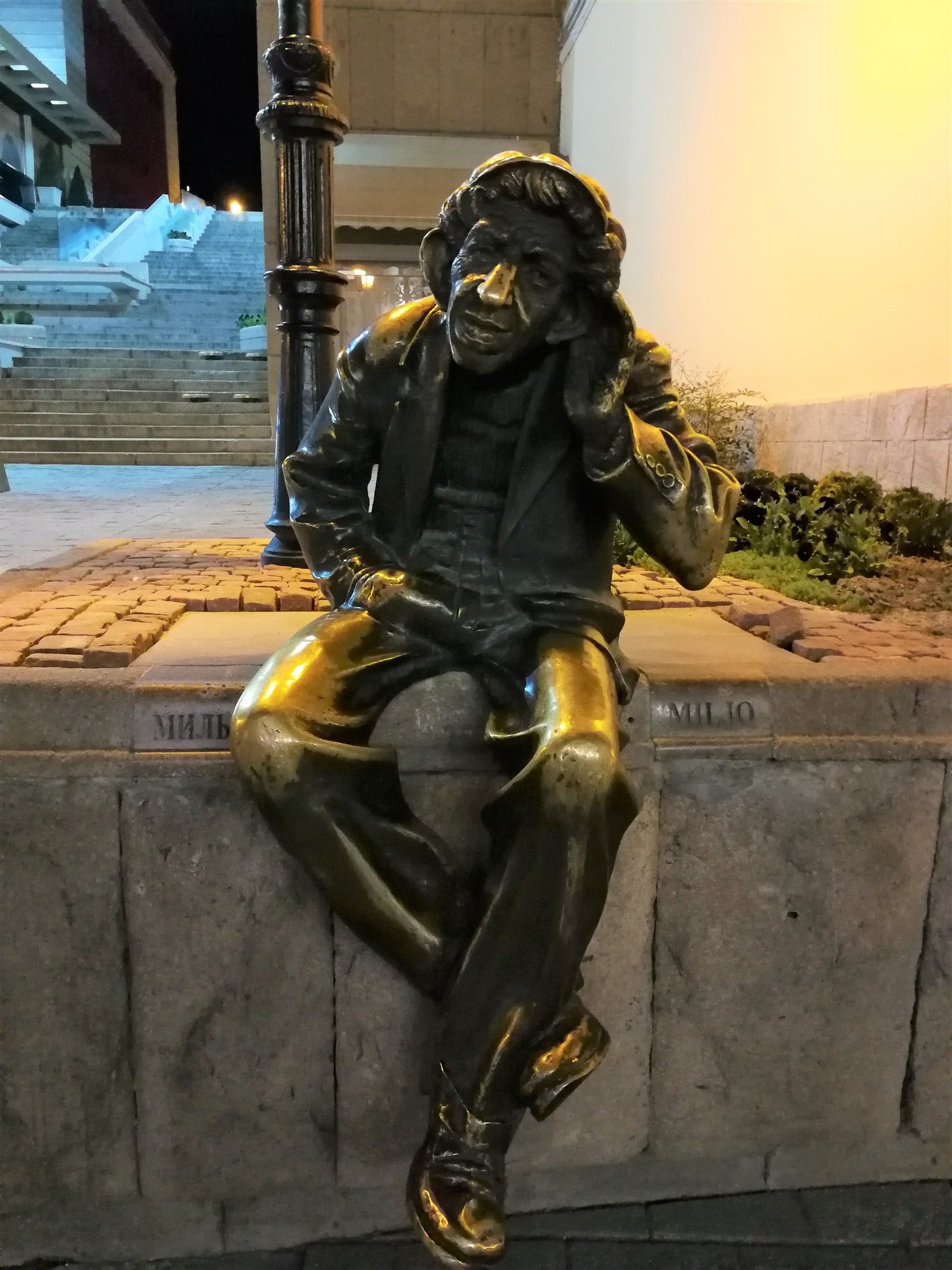 Tsanko Lavrenov, was a prominent, influential and distinctive Bulgarian artist of the 20th century (1896 - 1978), a modernist influenced by symbolism and the secession. His statue is located at the entrance of Saborna Hall (ul. Saborna 39) on a bench, holding a picture frame. Have a seat next to the artist and enjoy the colourful Old Town, the main theme in his cityscapes.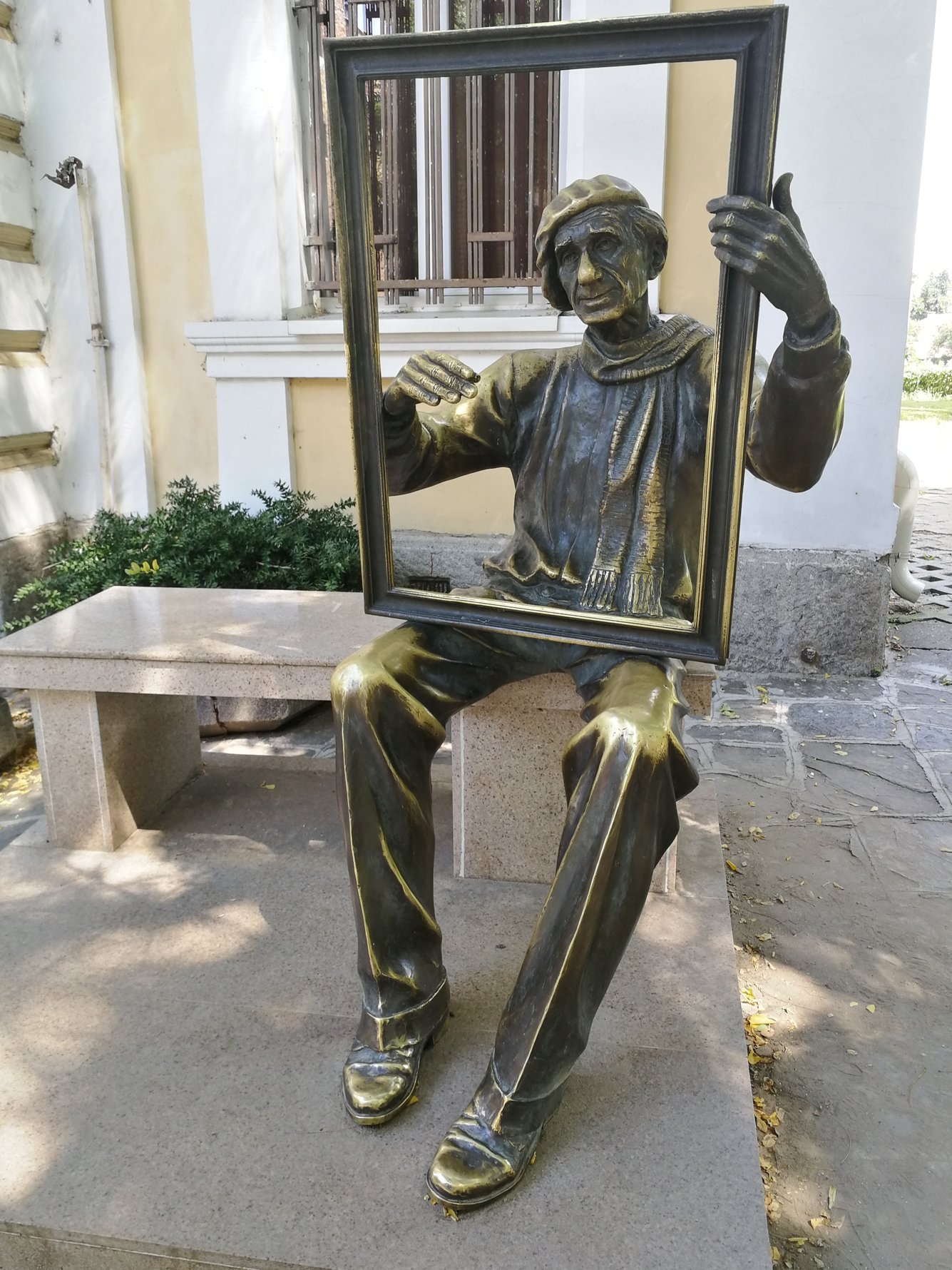 Alexander Nikolov (aka Sasho Sladura) is located in the courtyard of the Academy of Music and Dance Art in Plovdiv (ul. Todor Samodumov 2) close to the Ancient Theatre in the Old Town. He was a well known Bulgarian jazz musician during the 1940s /50s. He graduated from St. Augustine's French College in Plovdiv and then studied music at the Prague Conservatory. After returning to Bulgaria and the disintegration of the Royal Symphony Orchestra, he began playing as solo violinist in the orchestra of restaurant "Bulgaria", where he became an audience favourite. He was nicknamed 'the Sweetheart' because of his cheerful and jovial nature. His public jokes about the Communist regime saw him arrested and sent to Labour Camp in 1961, where he was brutally murdered. The sculpture was erected in his memory and all intellectuals killed during the totalitarian regime.