Šibenik is packed with delightful things to see, but there are curiosities here. Look a little closer, and you never know what you might find.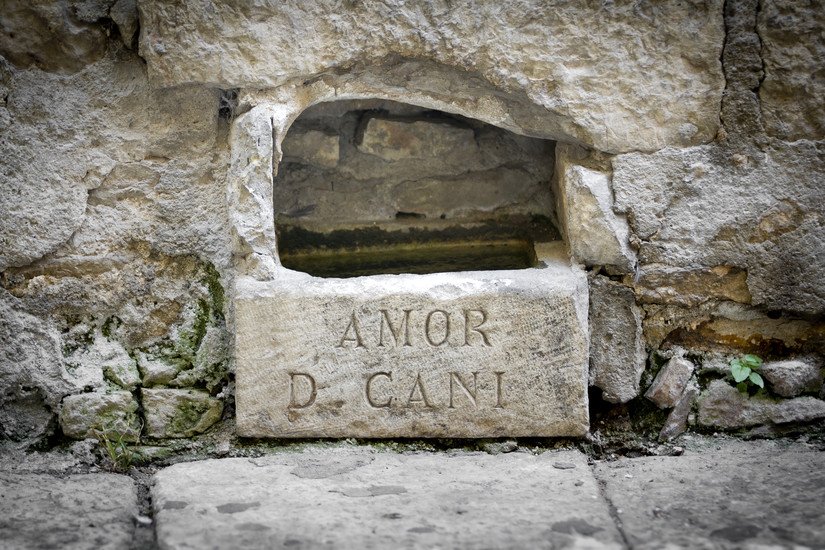 Amor di Cani
Wandering the streets you'll come upon two stone containers jutting out of a wall and one has the chiseled inscription, 'Amor De Cani' (for the love of dogs). Historically, animals suffering from rabies often had a fear of water and locals could then identify those who'd keep distant, these days they serve as a healthy pit stop for cats and dogs wanting some water.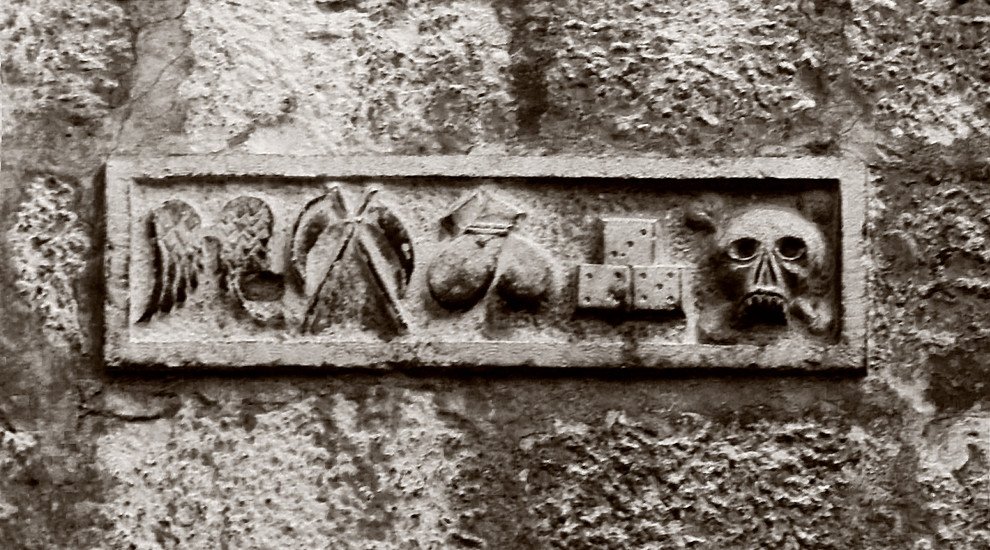 The Šibenik Rebus
Dobrić is one of the narrow stepped streets that zig-zags its way down from the Kalelarga towards the Riva, passing a small piazza about half-way down. High up on the façade of one of the piazza's houses is Šibenik's most enigmatic sight, the Rebus or riddle. It basically consists of an oblong stone relief bearing five symbols – bird's wings, crossed scythes, two wine flagons, a trio of gaming dice, and a human skull. The artisan who carved the Rebus was obviously delivering a mischievously morbid message, although opinion differs as to precisely what this is: a cautionary tale about the dangers of drinking and gaming seems to be part of the explanation. Whatever the Rebus is warning you about, it seems certain that you will be quite dead at the end of it.