Zalipie: The Painted Village
Zalipie is a small secluded Małopolska village some 35km north of Tarnów where you'll find Polish folk art traditions to be perhaps more alive than anywhere else in the country. Since the late 19th century the women of Zalipie have been painting their homes inside and out with bright, floral patterns making this village one of the most photogenic places you could ever brandish a camera.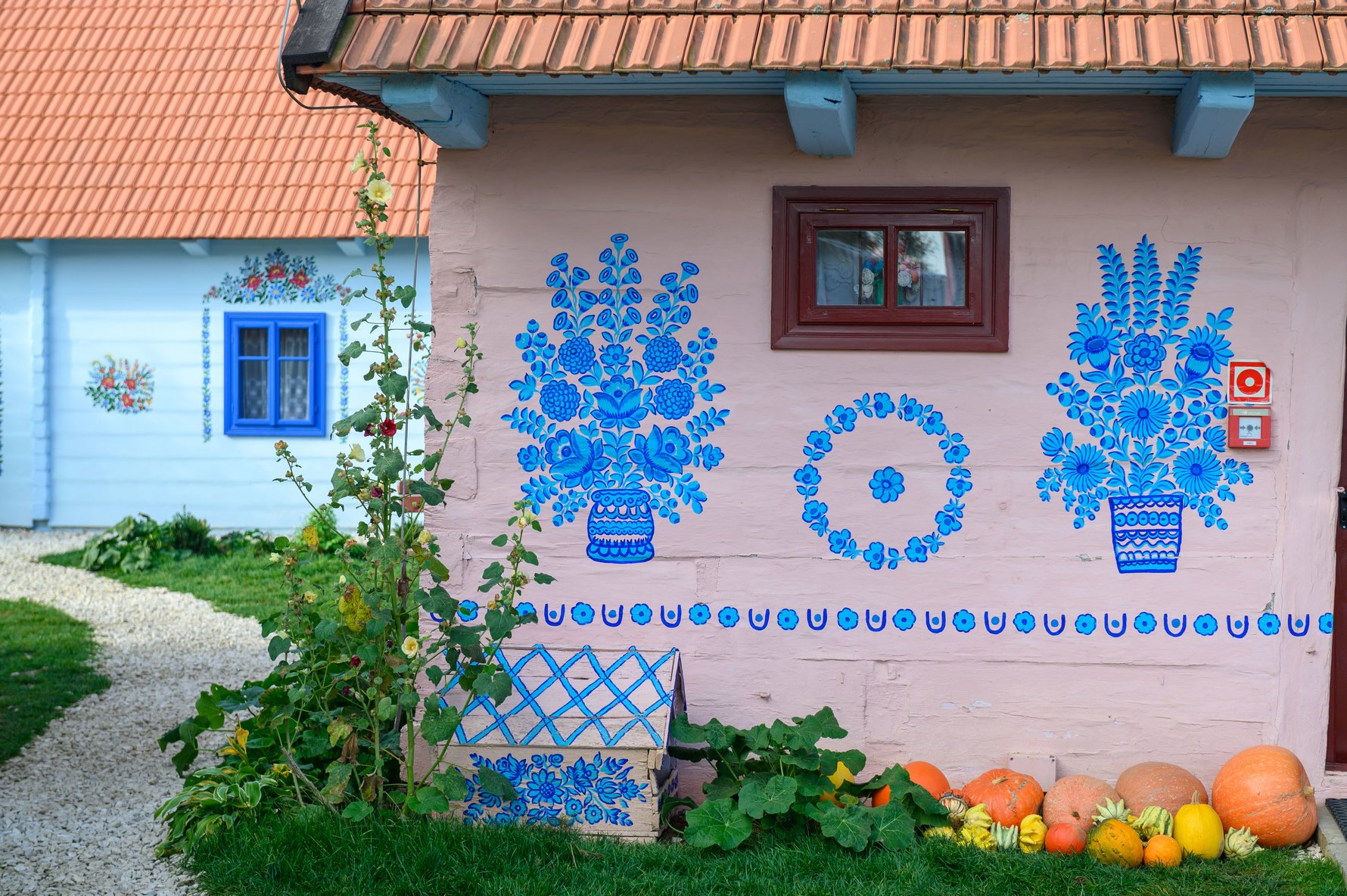 The custom developed in the days before chimneys when the smoke from the cottage hearths would slowly blacken the interior walls. To prepare the home for important religious holidays (particularly Easter), the proud wives of the village would repaint the walls with white lime. By the time progress and its new fan-dangled 'chimneys' arrived in Zalipie the tradition had not only stuck, but, with the aid of coloured paints, it had evolved into a unique art form that saw the village cottages adorned inside and out in extraordinary floral folk motifs. By the 1930s, the village had made a bit of a name for itself and in 1948, the first edition of The Painted Cottage Competition (Malowana Chata) was held to determine which local had the most beautifully decorated cottage. Keeping the local folk traditions of house painting and paper handicrafts alive to this day, this celebration of Polish folk culture is still held annually on the weekend after Corpus Christi (arrange your visit accordingly if you can!).

Despite being the perfect Instagram field day and well-known throughout Poland, Zalipie is well enough off the tourist trail that it is still not a highly-trafficked destination and your presence there will likely be met with smiles, welcoming gestures and plenty of inquisitiveness from the villagers themselves. The residents are generally open to having guests and will sometimes invite visitors into their homes to see their artwork (and perhaps sell you some). If you're so lucky you'll find not only the interior walls, but the ceilings and ceiling beams are also adorned with painted wreaths and garlands, flowers brighten the stoves, fireplaces, doorframes, tablecloths, pots and pans, vases and most everyday household items with any sort of surface area. Other acts of handicraft you'll notice are straw spiders hanging from the ceiling and colourful paper bouquets, often beneath or beside religious icons. Few adventures could be more authentic, so if you've got a vehicle and some time to plumb around Poland, put this sleepy little marvel on your list.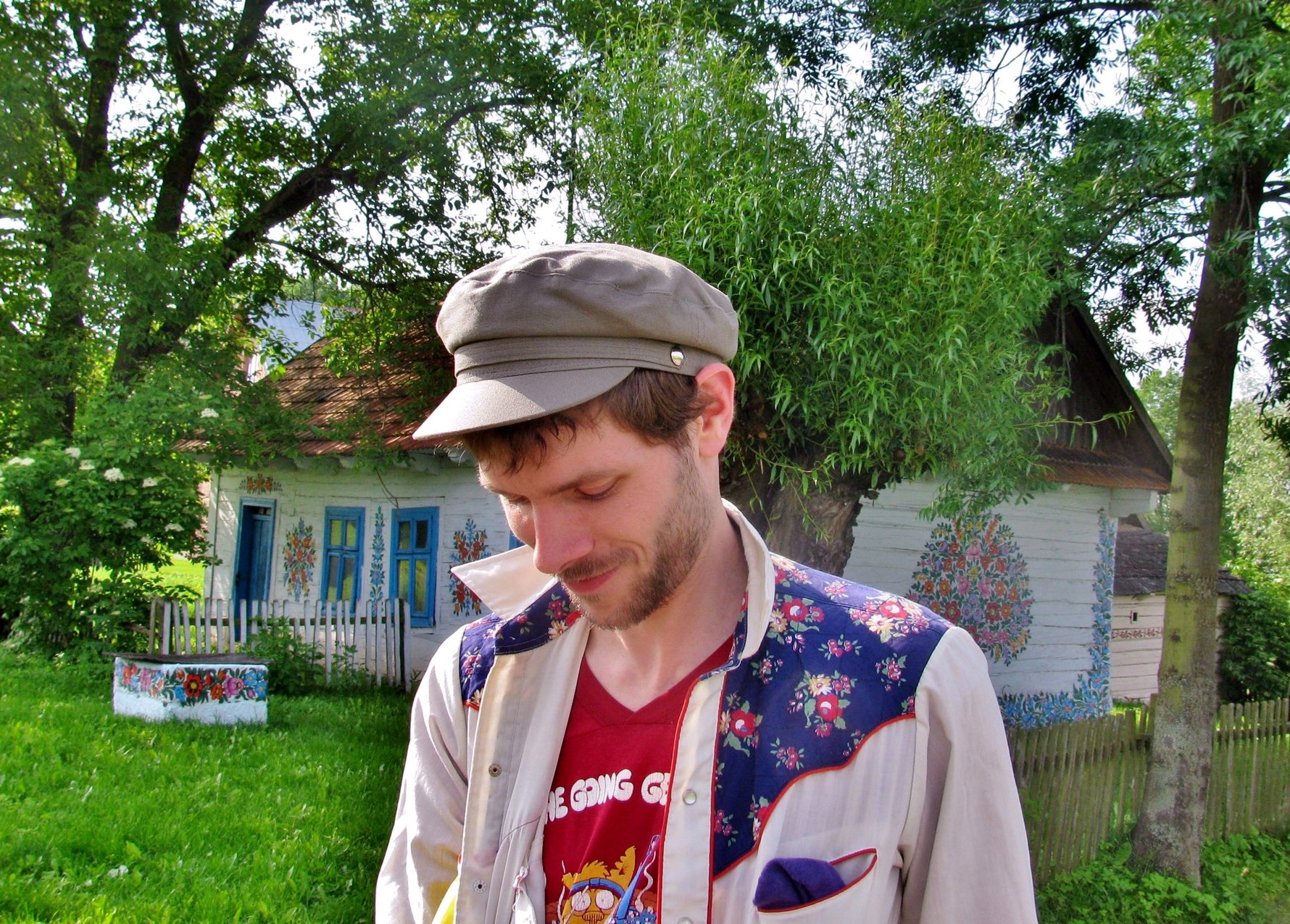 What to See in Zalipie
As Zalipie is a village, there's no centre or high street to gravitate to (or restaurants, or even convenience stores, for that matter - pack a lunch); most of the sights can be accessed by foot, but you'll wish you at least had a bicycle (if not a car). The two most essential and accessible places to visit in Zalipie are the Painter's House - the closest thing to a tourist info centre you'll find in the area (though that doesn't mean you'll gather much intel inside or even find it open), and the Felicja Curyłowa Farmstead Museum - an official branch of the Tarnów Regional Museum (make sure you don't miss this one). Once you've crossed those off the list, seek out St. Joseph's - the village church at Zalipie 160 - whose interior is filled with floral flights of fancy.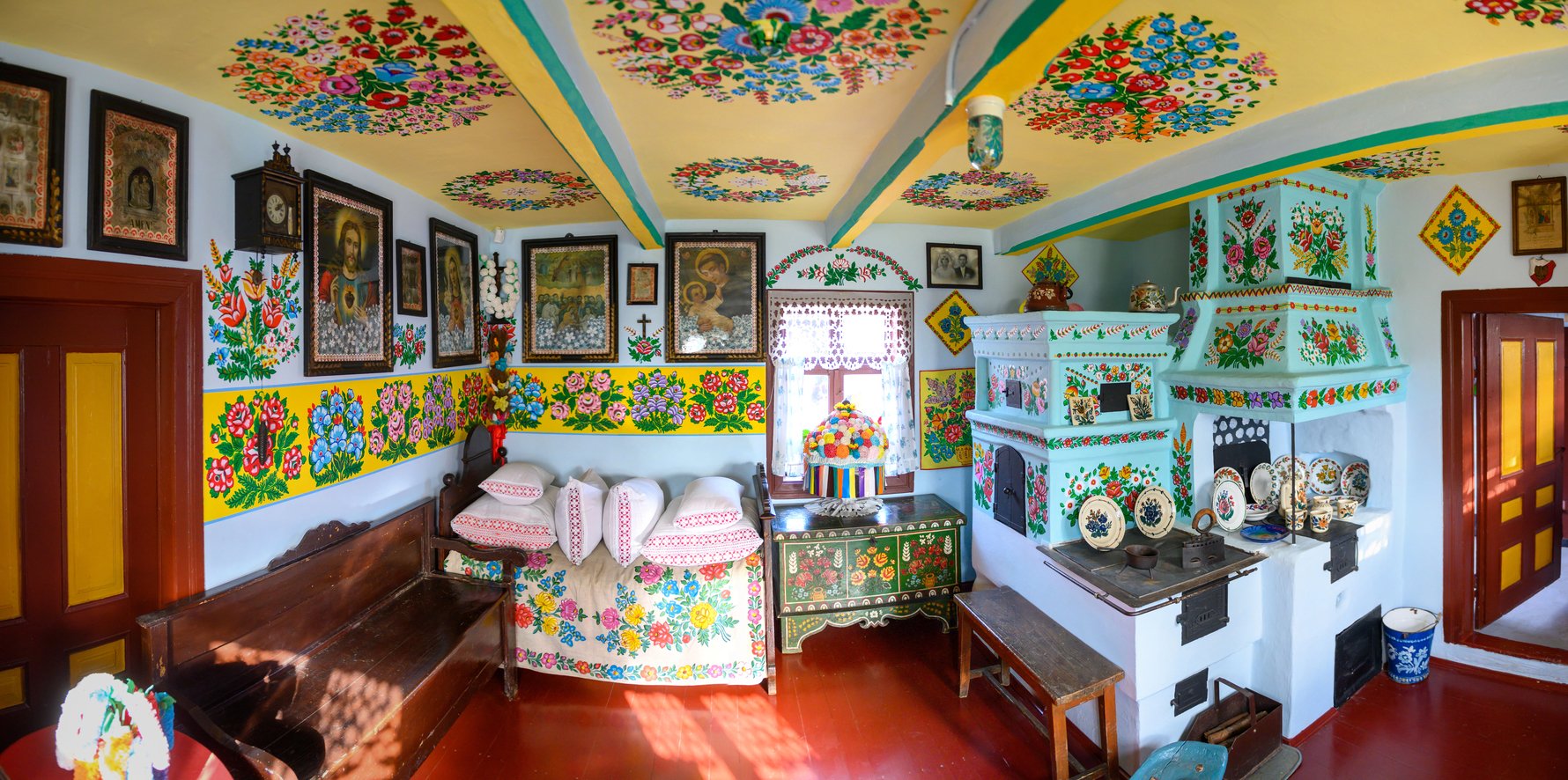 The real fun of a visit to Zalipie, however, is in combing the countryside and discovering the cheerful decorations between these main sights. There are upwards of 20 painted houses in Zalipie, with a dozen or so others scattered about the neighbouring villages of Kuzie, Niwka, Kłyż and a few others. On Zalipie's country roads you will see all manner of inanimate surfaces painted with similar symmetrical floral bouquets over white backgrounds, with window framing traditionally being a bright blue. Barns, fences, outhouses, wells, chicken coops, doghouses and even the village firetruck have all gotten this treatment; basically, if it doesn't move, it's been livened with colour. Also, keep your eyes peeled for several roadside shrines around the countryside.

If you can't make it to Zalipie but still fancy a taste of what it's like, we recommend you visit the Kraków Ethnographic Museum where you'll see cottage interiors and other regional folk traditions similar to those found in Zalipie.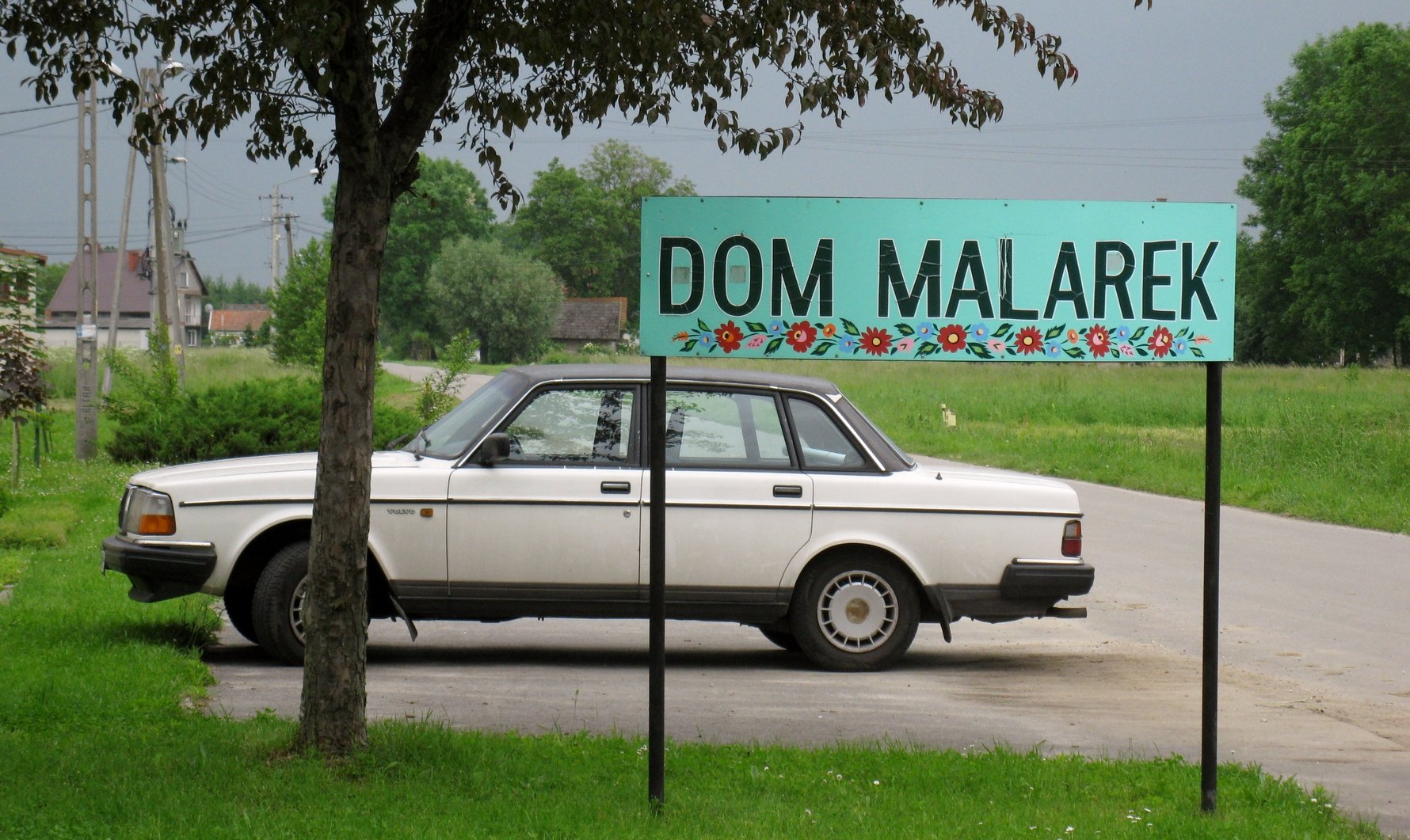 Getting to Zalipie
Located near the confluence of the Wisła and Dunajec rivers, but essentially in the middle of nowhere, Zalipie is not that easy to get to, but you have to appreciate that this is the very reason it is still such a special place to visit. Zalipie is most easily accessed by car; GPS or a good map is an essential wingman for the journey. There is no trian station in Zalipie. Make sure you've got a way to keep your smartphone charged, and in addition to your camera, pack some food as there are no restaurants or shops in the close vicinity.

FROM KRAKÓW
Just under 100km northwest of Kraków, the journey to Zalipie from Kraków takes about 1hr 40mins by car, and the fastest (though not the most scenic) route is actually via Tarnów. There are no direct buses or trains from Kraków to Zalipie.
 
FROM TARNÓW
36km north of Tarnów, Małopolska's second city is the best jumping off point for a trip to Zalipie, and the journey by car takes about 40mins. If you don't have your own vehicle, use the helpful journey-planning website e-podroznik.pl to find bus connections between Tarnów and Zalipie. A few daily mini-buses from Tarnów do stop in Zalipie; look for private shuttles headed for Gręboszów or Bieniaszowice that leave from opposite the Tarnów bus station. You'll pay 6zł to get off in Zalipie, but be mindful of the departure time for the last journey back. Alternatively, you could hitchhike to Zalipie from Tarnów, but don't bank on spending the night there unless it's in a field.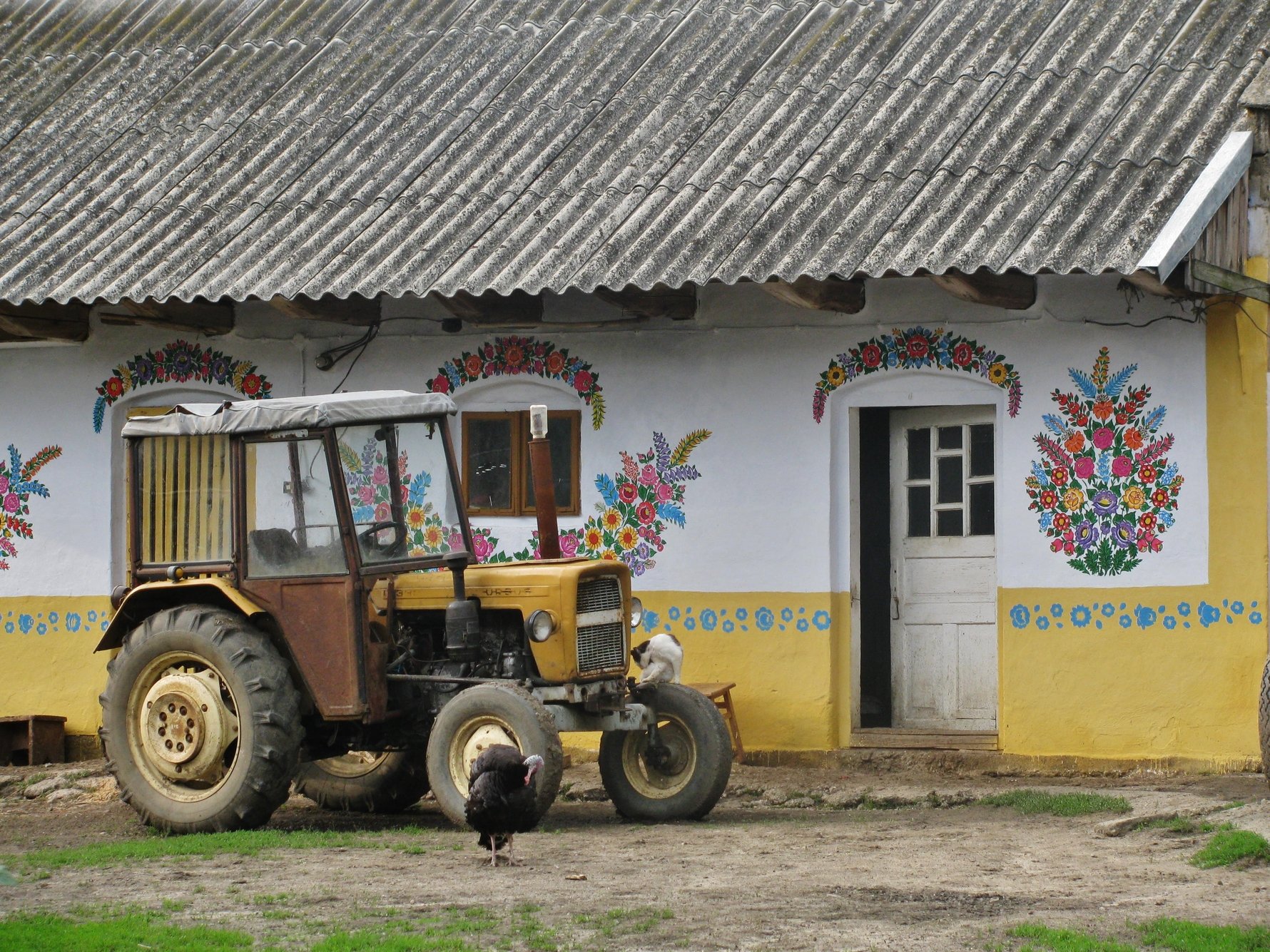 Where to Stay in Zalipie
For accommodation in the Zalipie area, your best bet is actually Tarnów. Click here for our guide to accommodation in Tarnów.