Though the borders between them are a bit fuzzy, there are five regions with distinct differences in Lithuania. These 'ethnographic' regions even occasionally stray over the borders into neighbouring countries, but they are cultural and linguistic rather than political or administrative, highlighting traditions, songs and folk tales.
Lithuanians are proud to have them all the same. And besides journeying around the country by car or by bus to experience them first hand (we especially recommend the mystical, pagan side to rural Žemaitija and deep, thickly forested Dzūkija, for example) you can also visit the Open-Air Museum at Rumšiškės near Kaunas, which features farmsteads, churches and folks dressed in traditional garb from each of the regions.
Taking up much of eastern and central Lithuania is Aukštaitija, the country's 'highlands' – comparatively speaking. The fertile central plain includes the city of Panevėžys, while the lakes and undulating hills of the east are a draw for tourists, especially the beauty spots of the gorgeous Aukštaitija National Park and the village of Palūšė.
According to tradition in these parts, Aukštaitijans would divide their farms among their sons, accounting for the large number of small farms there. Villages tended to be built along a single high street and have survived in this form for centuries, along with their crafts and features of communal life. Some villages over the border in south-eastern Latvia and north-western Belarus have the same ethnic culture. In the Lithuanian capital of Vilnius it's the dialect of Aukštaitija that dominates, in politics and in the media.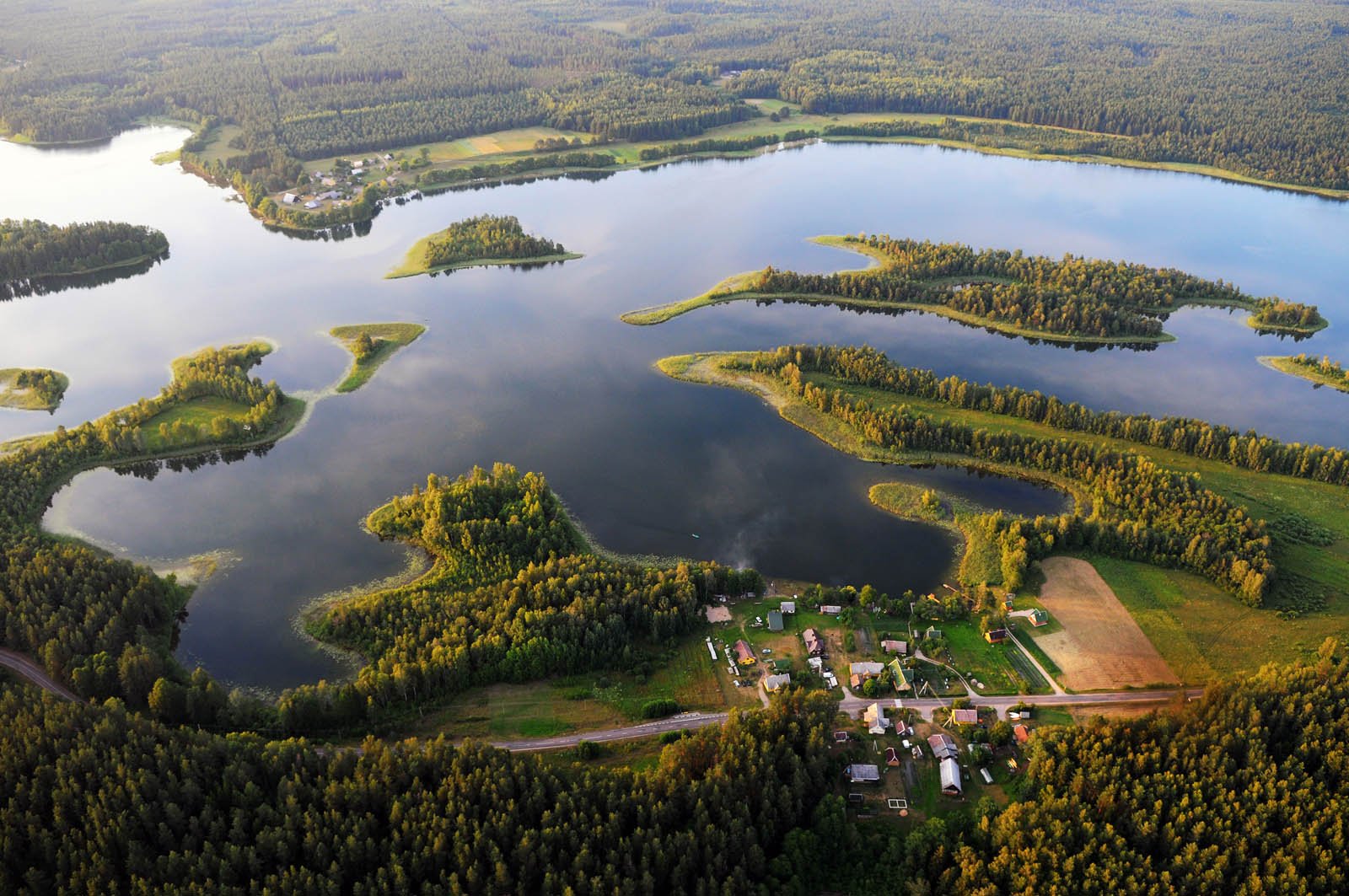 But with just as much historical stability as Aukštaitija is Žemaitija, the 'lowlands' of the west, which was known during the Dark Ages as Samogitia. The people here fiercely defended their territory from invasion and because of this it was the very last part of Europe to be dragged from paganism to Christianity. Yet pagan practices continued right up until the 19th century and symbols can still be seen that combine pagan and Christian elements.
The city of Šiauliai is Žemaitija's biggest, and it was near here in 1236 that the pagan Samogitians bravely fought off the Catholic military order the Livonian Brothers of the Sword, who invaded from the north, at the Battle of the Sun. The local dialect has a broken intonation with rises and falls that are similar to Latvian, while the farms have always been larger and more prosperous than in Aukštaitija.
Often left out of lists of Lithuania's regions is Mažoji Lietuva, or Lithuania Minor, otherwise known as Prussian Lithuania, much of which exists over the border in what is now the Russian exclave of Kaliningrad. Also including the important port city of Klaipėda, known as Memel until the aftermath of World War I, Mažoji Lietuva was historically part of East Prussia and buildings in towns like lovely Šilutė still have those low, red-tiled Prussian rooves. A journey between Kaunas and Klaipėda along route 141 should not be missed for its stunning riverside landscapes and delightful towns and villages like Šilutė.
To the south-east is Suvalkija, by most accounts Lithuania's youngest ethnic region, which derives its name from the town of Suwałki over the border in Poland – where towns like Puńsk and Sejny have large Lithuanian populations. Suvalkija includes the bustling town of Marijampolė and sleepy lakeside Vilkaviškis. Also known as Sūduva, in medieval times this region was brutalised by the repeated incursions of the formidable Catholic power the Teutonic Order in its bloodthirsty northern Crusades, despite the brave defence of the local Yotvingian warriors and hunters.
As part of the Duchy of Warsaw established by Napoleon in 1807, serfdom in Suvalkija was abolished earlier than the rest of Lithuania and literacy was higher. Folk costumes – especially in Zanavykai, the northern part of the region – stand out for their colour, splendour and richness, with images like lilies and clover being embroidered into the aprons, shirts and skirts.
Dzūkija in southern Lithuania is thickly forested and famed for its mushrooms. In these picturesque parts, with their winding rivers and fairly infertile land, farmers have learned since ancient times to supplement their harvests with plentiful mushrooms and wild berries. Alytus is regarded as the region's capital, although by most accounts Dzūkija stretches to Vilnius and even further east.
Sparsely populated, a journey through Dzūkija is rewarding for such memorable out-of-the-way spots as Zervynos, a forest village of thatched rooves, and the hushed natural wilderness of Čepkeliai marsh, as well as the unique spa resort of Druskininkai. The Dzūkijan dialect is distinctive for pronouncing d and t as dz, ts, but as with elsewhere in Lithuania these dialects are, unfortunately, slowly dying out.