If you've spent any time in Poland, you know that queuing is a bit of an art in this country, if not a national pastime. Well, thanks to the Institute of National Remembrance (Instytut Pamięci Narodowej, or IPN), it is also the subject of a marvellous board game. Combining humour, history and nostalgia with slick design and clever, exciting game play, Kolejka (that's 'Queue' in British, and 'Line' in American) has become one of the most popular board games in Poland, and it's no surprise that it was named '2012 Game of the Year' by industry experts - the first time a Polish-designed game has ever earned that honour. Strongly recommended by us, standing in line has never been this much fun.
   
Object of the Game & Game Play
For 2-5 players (recommended for ages 12+), the object of the game is rather simple: each player has a family of 5 members and a basic shopping list, all the items on which must be acquired in order to complete a rather ordinary task such as 'getting the kids ready for camp' or 'preparing for first communion'; the first player to complete their list wins the game. Simple enough.

However, this game takes place in the historical context of 1982 Poland and, due to shortages, basic goods are limited and difficult to acquire. Game play entails players placing their family members in queues outside various shops and then using a combination of strategy and luck to slyly manoeuvre their pawns to the front of the line where they stand the best chance of coming home with an item on their list when the shops open for business. Of course, players don't necessarily know which shops will be receiving a delivery that day, nor the quantity or specific products – all of which are actual brand items produced during the communist era, giving the game a high nostalgic value for anyone who lived during those lean times.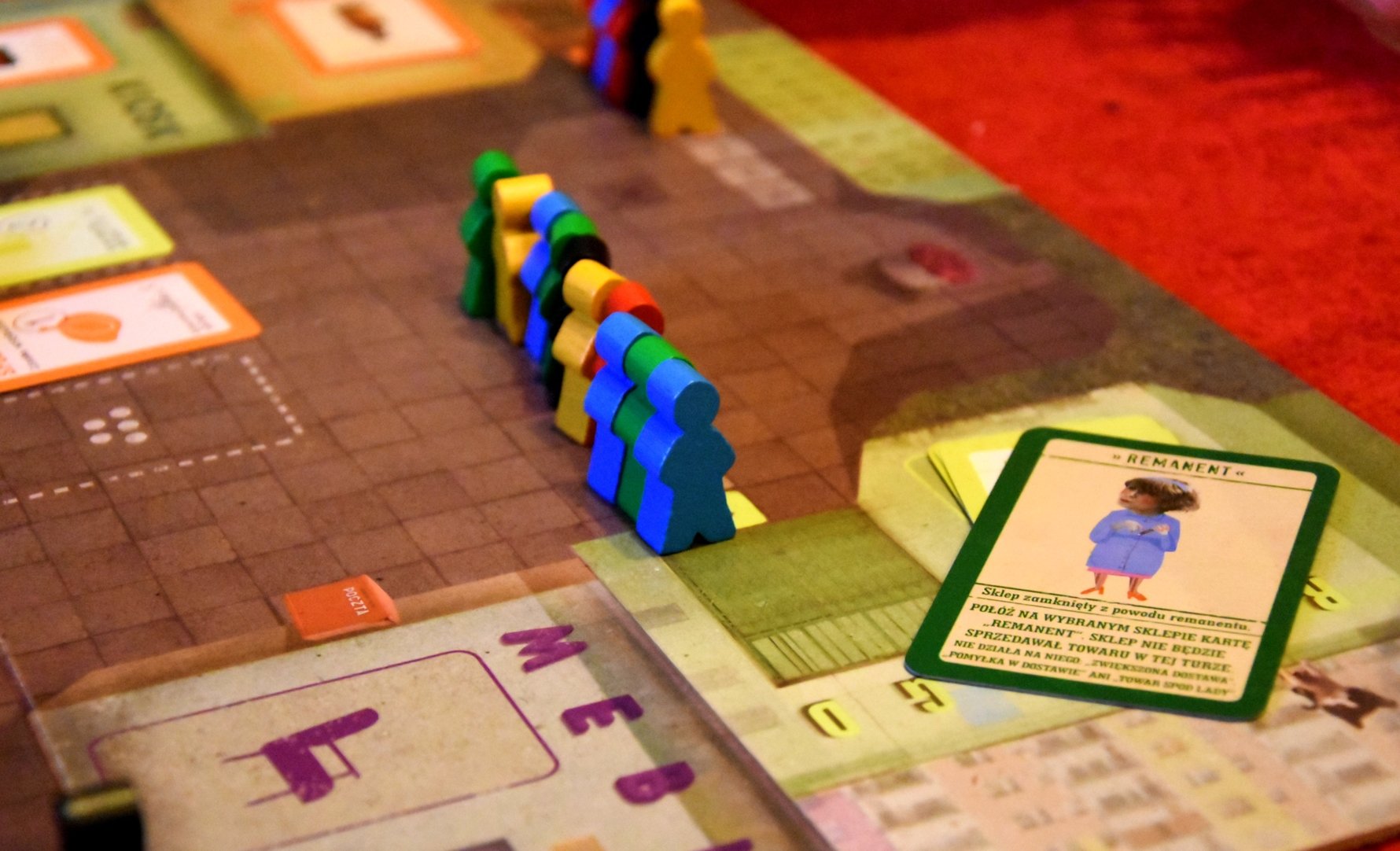 Play is made more lively by the absolutely absurd but sadly realistic strategies employed to manipulate the queue, including borrowing someone else's baby to get to the front of the line or losing your position for badmouthing the authorities. The black market is another aspect of play where needed items may be more available, if you can barter for them.
Versions & Expansions
First designed and released in 2011 as an educational tool to teach young people about the difficulties of everyday life and the economic consequences of the communist system in Poland, Kolejka soon proved so surprisingly popular, particularly with foreigners, that IPN was prompted to manufacture a second multilingual edition to meet interest and demand. The multilingual edition features game cards and instruction booklets – including period photos, historical background and critical essays – in English, German, Spanish, Russian, Polish and Japanese. In addition to being a "history lesson in a box," Kolejka is also wildly fun to play and makes a uniquely Polish gift or souvenir.

An expansion called 'Ogonek' was later produced (in Polish language only), which allows for 6 players and includes the infamous 'vodka' cards.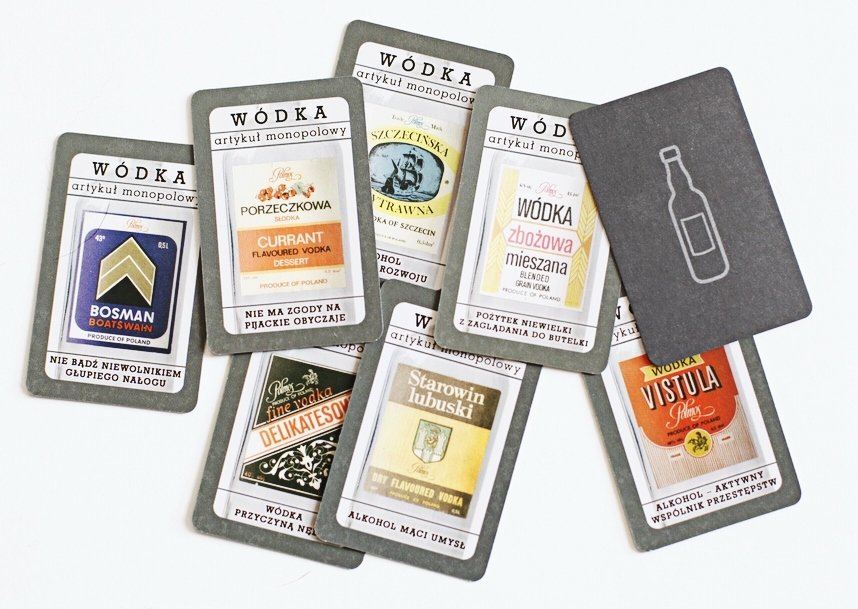 Game Availability
Retailing for about 80-95zł/18-21€, the Polish version of the game is widely available today and easy to find online, or in brick-and-mortar shops in PL. That wasn't always the case, however. Ironically, Kolejka was such a hit that IPN's limited means of production couldn't meet demand, very literally leading to the kinds of shortages the game is about. As a result, in 2014, IPN sold the rights of the game to Trefl - a Polish board game and puzzle manufacturer, who have kept it on shelves since.

The same sadly can't be said for the multilingual version. Out of print for some time, your best bet is to try and find it from an independent seller on e-commerce sites like ebay or Allegro (make sure it's not the PL version - you should be able to tell by the exorbitant price). Alternatively, just get the Polish version and play with Polish-speaking friends. You can download and print the EN instruction book - which includes a fantastic essay about queueing during PRL times - from IPN's website.