Opened in March 2021, this neo-modern, eco-friendly 4-star hotel offers 331 rooms (including some very pimp apartments) over 18 floors - all of which have views of Warsaw's city centre, with the skyscraper skyline panoramas getting more epic the higher you go.
 

Located in trendsetting Wola and suiting the Polish capital perfectly, the design of the hotel incorporates elements of street art and is filled with edgy photography, stencils and murals. The first floor is open to everyone as Clash Bar & Restaurant - a stylish space that includes areas accommodating everything from formal dinners (serving Polish-Israeli cuisine) and business meetings to casual get-togethers over cocktails or simple time-killing with their retro arcade games; live music is often organised here, and in spring and summer there's also a fabulous rooftop terrace bar.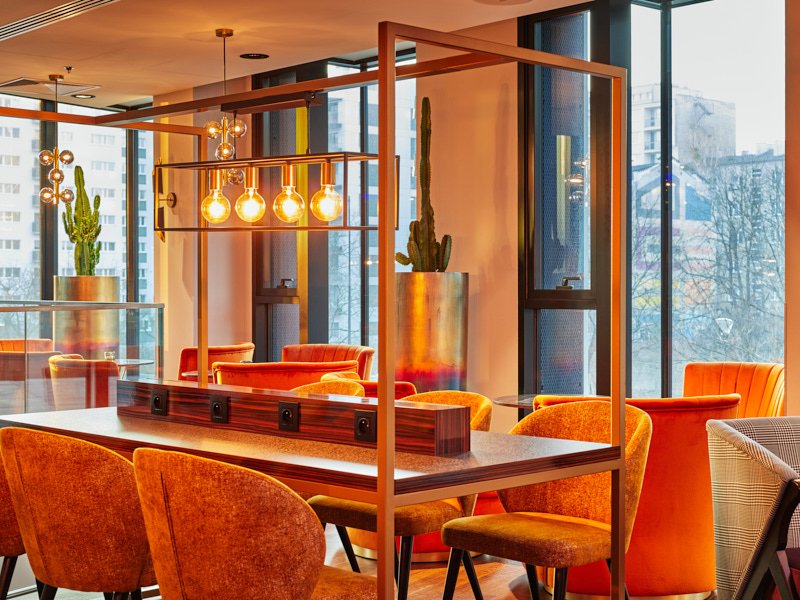 Kid- and dog-friendly (because it seems dogs have taken the place of children for an increasing portion of the population), bring either to NYX and they get their own (kinda similar) amenities - small beds, toys and even little toothbrushes in the bathroom (okay, that's just for human children). Note that this is a strictly no smoking hotel, even on the balconies and terraces.