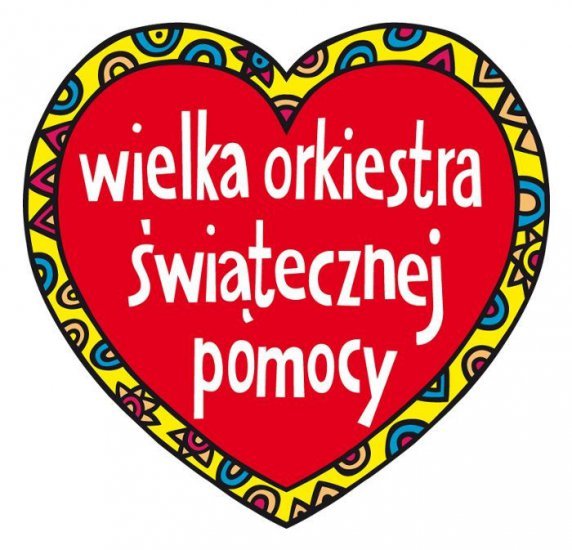 No, Charlie Brown, this isn't the name of your next film; the Great Orchestra of Christmas Charity (known in PL as 'WOŚP - Wielka Orkiestra Świątecznej Pomocy') is one of Poland's biggest non-profit charity organisations which has raised billions of złoty to buy medical equipment for the Polish health system since it began in 1993.

Founded by a man who can best be described as a force of nature, Jerzy Owsiak, WOŚP is essentially a huge one day telethon aimed at raising awareness and lots of money for children's health care. Initially organised to provide "health care for children by supplying medical equipment to public hospitals," WOŚP changes its beneficiary cause each year and has since raised money for child victims of motor accidents and children with serious vision problems. In its first year, WOŚP raised 1.5 million USD but since these early days it has become the biggest event of its kind in Poland, blowing past targets and breaking records each consecutive year.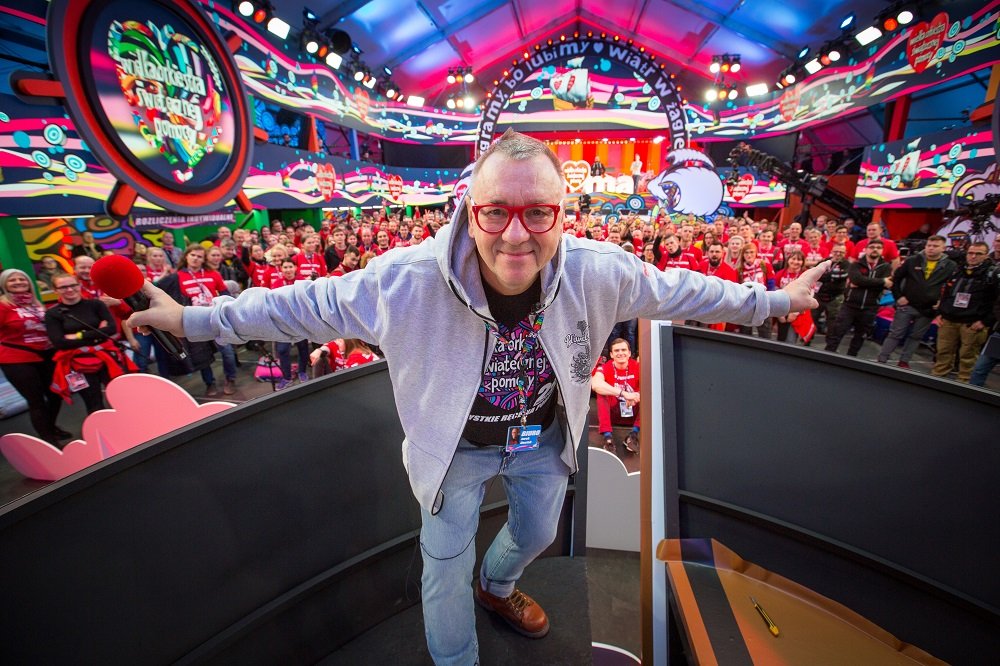 Once a year the Great Orchestra's final event is organised by volunteers in virtually every town in Poland, with hundreds of bands playing for free at various festival sites in almost every town in PL. The event traditionally takes place on the second Sunday of the year, although due to the ongoing COVID-19 pandemic, the 2022 event is scheduled for Sunday 30 January. You'll see volunteers everywhere you go and wherever you are expect some sort of illuminated manifestation at 20:00 which is called 'Light to the Heavens' (formerly a huge fireworks displayed before smog concerns stopped it in most cities). A truly virtuous and remarkably successful project, those who have enough heart to contribute will receive one as well: the iconic red heart sticker which you will see on everyone in town this day. And you can have a heart too, Scrooge. Go on. 'It's for the kids.'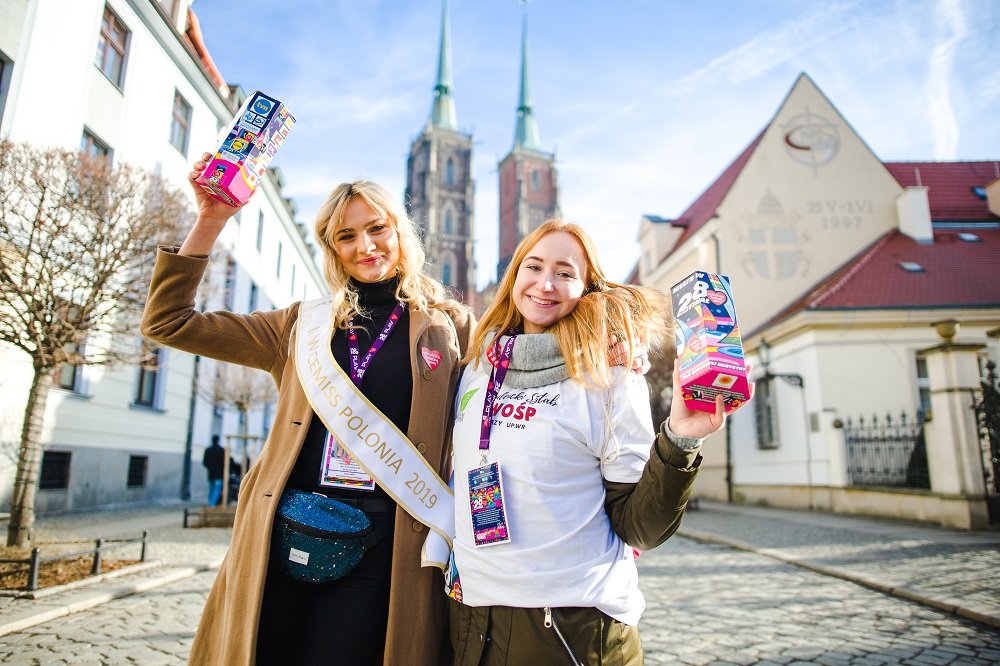 Although 2019's event was a great success in many ways, going well beyond its 1 billion złoty target, it was tragically overshadowed by the assassination of the President of Gdańsk Paweł Adamowicz, who was on stage in Gdańsk during the city's WOŚP celebrations when he was fatally stabbed by an attacker. In 2020, despite being highly politicised as the ruling party attempted to figuratively assassinate the character of WOŚP's founder Jerzy Owsiak, and combined with the complications of the COVID-19 pandemic, the charity set new records by collecting over 1.5 billion PLN proving that support for this initiative is still extremely strong and even growing. Do participate if you can.