We've long been fans of Whiskey in the Jar - the aptly-named brand of rock and roll steakhouses that has expanded across most major Polish cities in recent years. Though it wasn't the first, their Warsaw restaurant is our favourite, serving as a flagship for the brand. While Whiskey in the Jar certainly pays homage to the American roadhouse, this brand is Polish born and bred, and we recently had the chance to catch up with the company's owner and most passionate promoter, Agnieszka Poraszka-Kotecka, for a short chat (and a couple of long drinks) about the brand's concept and success.
Can you describe the concept of Whiskey in the Jar in one sentence?
Our slogan is 'Rock w menu, ogień na scenie, jar w sercu!' (Rock on the menu, fire on the stage, jar in the heart). It refers to our rock and roll attitude, the fact that you'll find energetic bands on our stage every Tue-Sat, and that we serve all our signature cocktails in iconic glass jars.
And what about the name? How did it all get started?
My husband, the founder of the brand - Mikołaj Kotecki - was a fan of the song Whiskey in the Jar, by Metallica. He wanted a place to have a party like in the song's video. And, believe me, he succeeded! In addition, he liked this concept of literally serving whiskey in jars, and he was the first to introduce it on the Polish market, hence the direct reference in the name.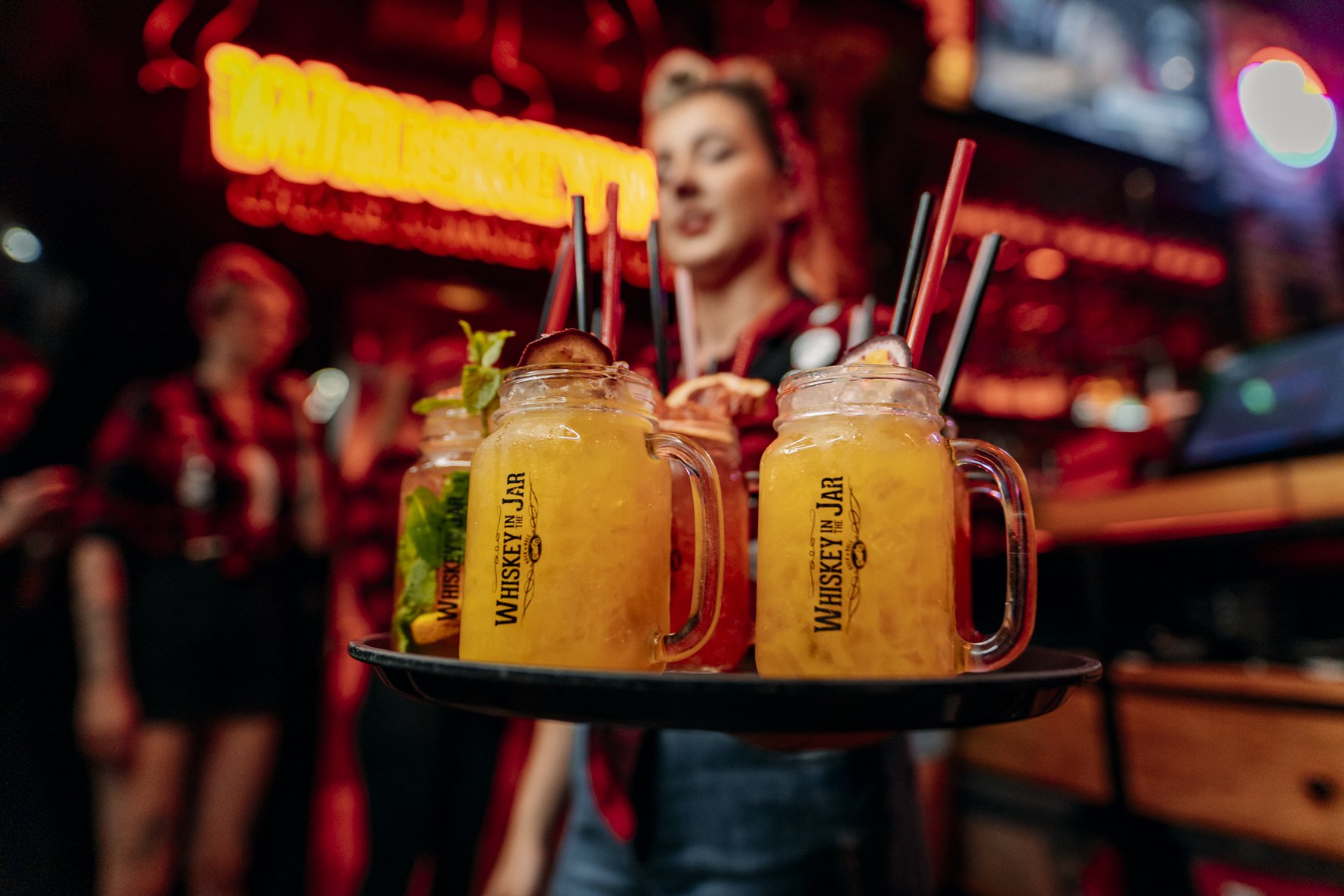 Speaking of firsts, when was the first Whiskey in the Jar opened?
In 2013, exactly nine years ago. As we're doing this interview, we are just in the process of designing unique birthday events for our brand across Poland. Whiskey is already in six major cities in Poland, and we're aiming even further! There is a lot to celebrate.
How do you explain your rapid expansion in recent years?
We aren't afraid to work very hard. In a way, Whiskey in the Jar is our lifestyle. We love what we do. We are faithful to clear rules, which have been with us from the very beginning. We don't pretend to be anyone else, and what we are can be seen in our places. We are constantly striving to develop and expand the brand. We invest in people, our employees, they have always been the most important in this business. At this moment our company has almost five hundred employees, so they are who we care about and for whom we strive.
What makes eating at Whiskey in the Jar a unique experience?
I should say the standardisation of processes, but...it's really the atmosphere and the people. That's what makes you want to come back. You come to Whiskey in the Jar and you become part of our team. This is why the food tastes so good to you and is an experience you want to have again.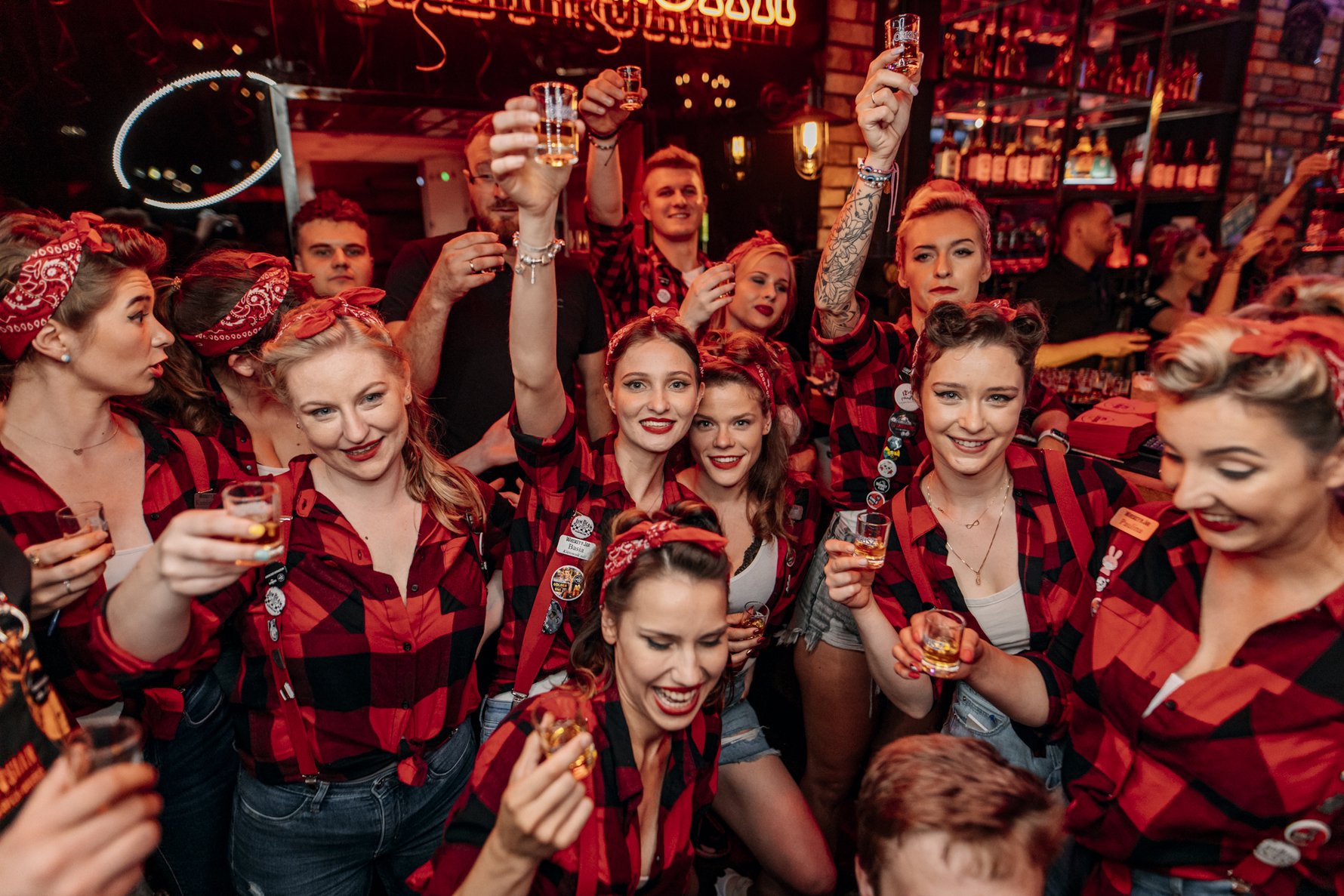 What is the relationship between the food, drinks and music?
They are all of the highest quality. They all bring people together. Our restaurant is a meeting place. A unique place that functions as a restaurant during the day and fills up with the sound of live rock concerts in the evening. Original cocktails are also a specialty of Whiskey in the Jar. With us, every element blends together to create a coherent story, written with your help.
What in particular can you tell us about your Warsaw restaurant?
At the moment, this location is our 'pearl'. It's the largest space prepared for our guests in the city. We can open the doors for some 300 people at one time. It is impressive! It's where we have designed the longest bar, at the heart of the restaurant. And not one story has been written there yet!
We heard you've already had some interesting guests drop by though…
In Warsaw, we have a friendly motorcycle community, who we meet on various occasions. Recently even a motorcycle rode through the restaurant celebrating the opening of 'motorcycle season.' We live here on our own terms, but we are confident that this keeps us successful in Warsaw and we'll continue to think boldly about future destinations.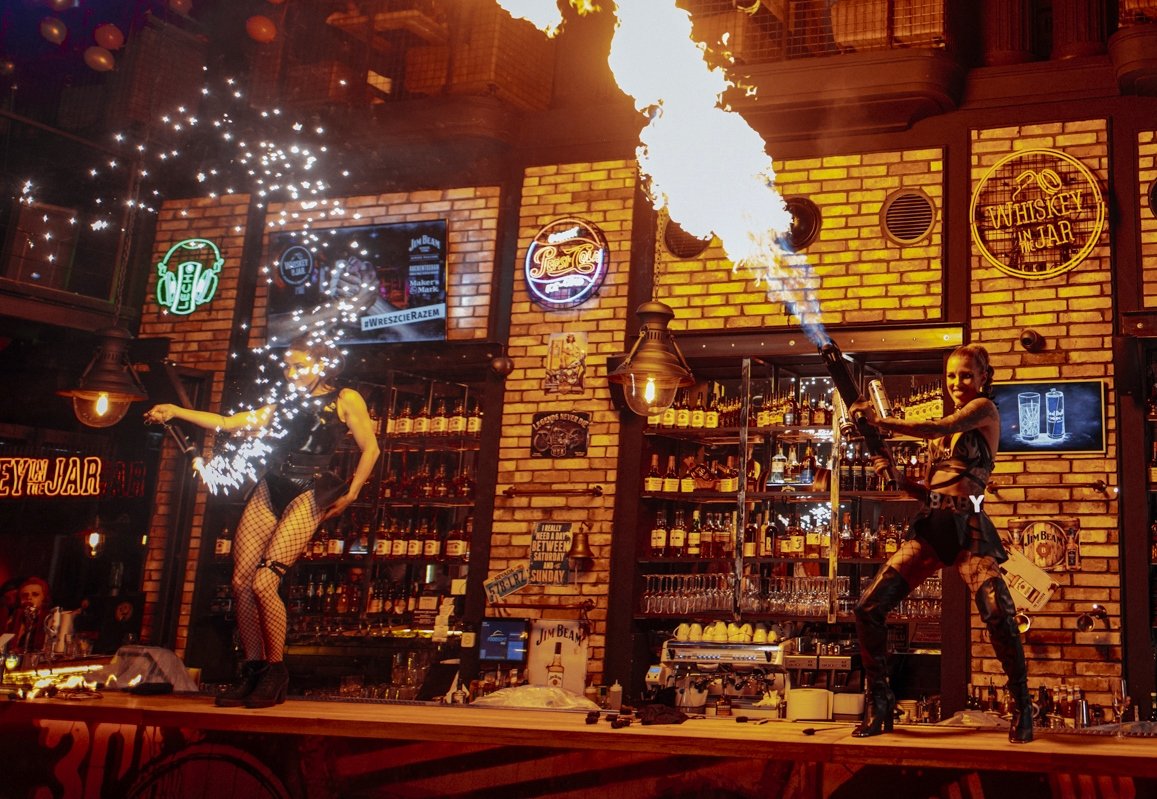 How important is finding the right location and physical space for a new restaurant?
For us, location is always the most important. It guarantees the success of a place when you have such people with whom you can work. We select locations around which the main transport lines converge and around which the pulse of urban life takes place. Our locations are not accidental or dictated by the advantageous acquisition of a space. We analyse, select and study the market, which is very demanding.
Back to the food. What is the secret of preparing the perfect steak?
Quality of the meat, the perfect lava grill and a chef with experience. And you'll find all this at our place!
Where do you get inspiration for new dishes?
Travel and the internet. Constantly and systematically, my team and I go abroad and get inspired. In the past, I would say that we 'did our homework' during these trips, and today I know that they can help us improve our business. But mainly they motivate us to keep going, to take steps on the global level. You have what you dare to do!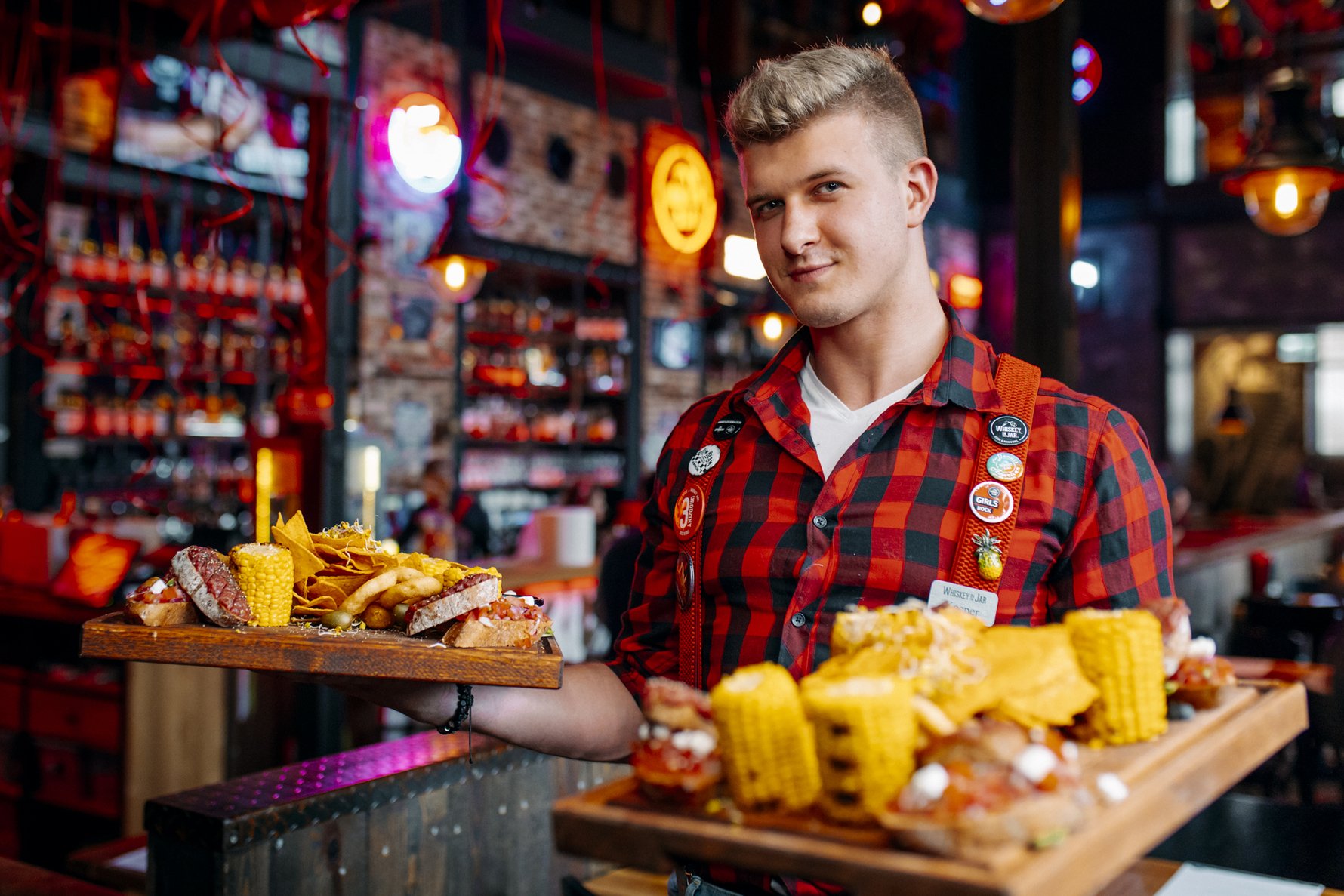 How has the Polish culinary scene changed in recent years?
It's become self-aware, it has learned its own value. Polish cuisine is becoming a very 'trendy' thing, and Polish chefs are appreciated within the country and around the world. I am very happy about this progress and I keep my fingers crossed for Polish gastronomy. We are excellent creators, entrepreneurs, managers and leaders. We are thriving and improving the economy in Poland.
What are 3 dishes that every (first-time) visitor should try?
When visiting Poland of course you have to pop in for a steak with us! Our menu features traditional, regional dishes with a twist, such as a burger with goose meat. Those who have tried it, know that we also know how to play with tradition.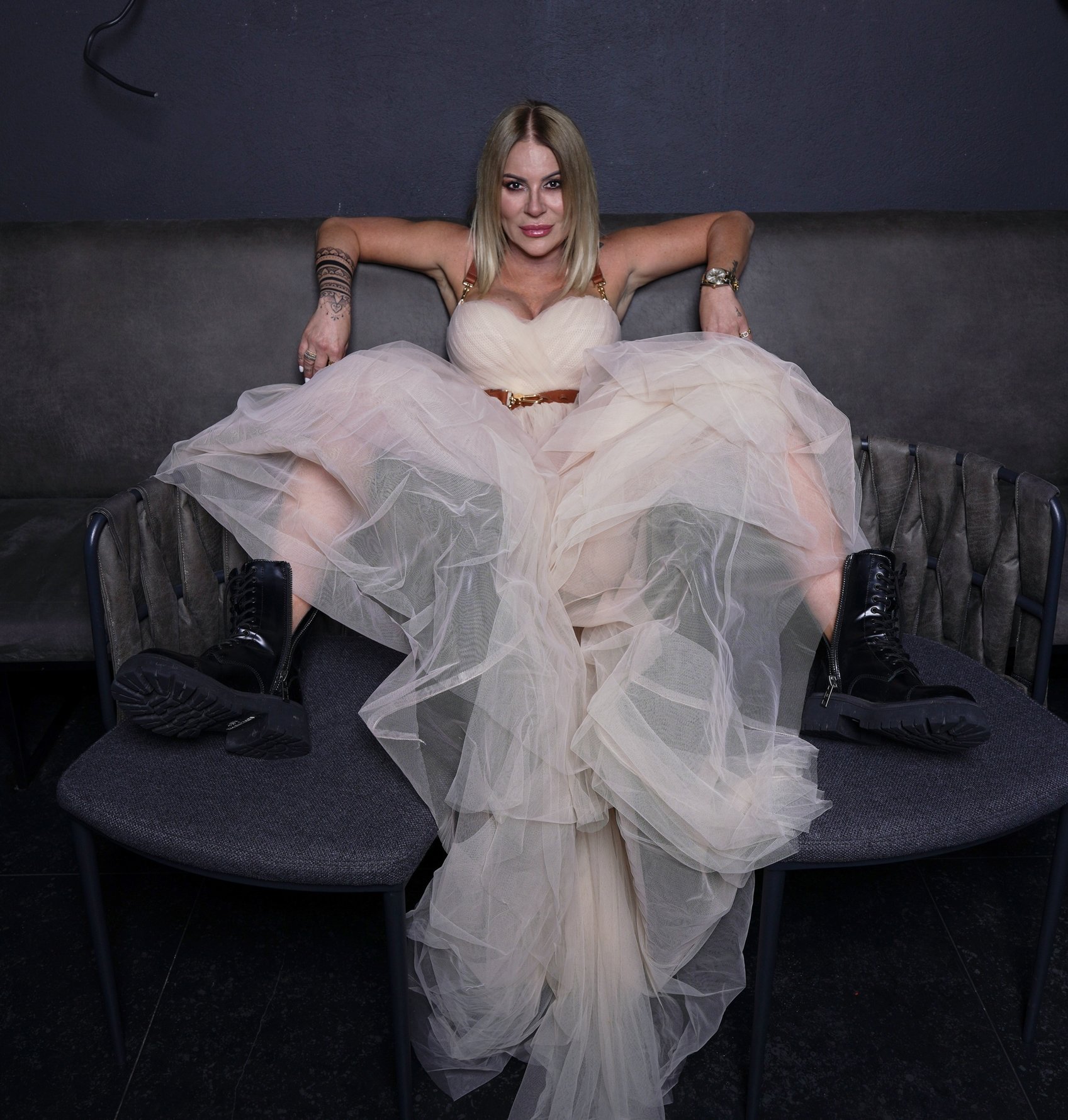 What does the future hold for Whiskey in the Jar?
We go on for ourselves. Systematically, consistently, with people who have been with us from the beginning. More destinations on an even larger scale, and a presence abroad. We are just at the stage of finalising the arrangements, but...let it remain under the radar for now. But believe us that something new is coming!
And finally, what is your favourite whiskey?
I invite you and your readers for a drink to Whiskey in the Jar, then you will find out. Na zdrowie!


Thanks to Agnieszka Poraszka-Kotecka (what a name!) for taking the time to participate in this interview. Visit Whiskey in the Jar in Warsaw at ul. Marszałkowska 53. Find out more at www.whiskeyinthejar.pl.