To bring a little cheer to cold autumn and winter evenings (and some appeal to an otherwise grey garden), each year the gardens around Wilanów Palace become a colourful and festive wonderland of lights, as literally thousands of tiny LED lights trace the baroque contours of the sculptures, gardens and plants. One of Warsaw's most beloved holiday traditions, almost every local family turns out at some point during the long festive season to see these impressive illuminations, and you should too. Each year they change, and some areas of the garden are even programmed to change their lighting in sync with the sounds of Chopin and other music every 15-30mins. New for the 2022/23 season is an illuminated portrait gallery where kids can search for the hidden otter within some of Wilanów's most famous paintings, an observatory with astrological instruments, an illuminated labyrinth and more. Note that the last entrance to the gardens is at 20:30.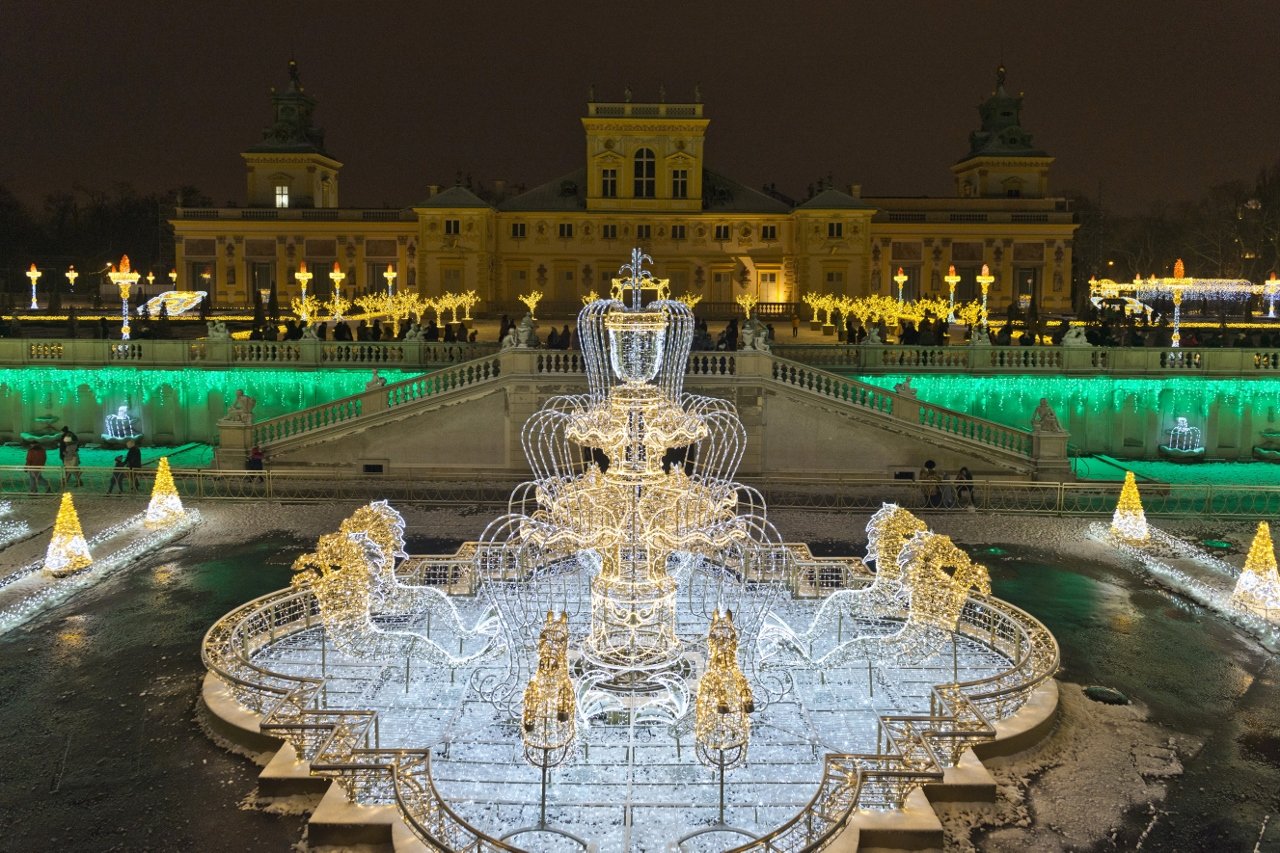 3D Mapping Projections at Wilanów Palace
In addition to the illuminated gardens, custom animations are projected on the facade of the palace using 3D mapping technology on Friday, Saturday and Sunday evenings only at exactly 17:30, 18:30, 19:00, 19:30 and 20:30 (in Oct. and Feb. the first show is at 18:00). Each show incorporates art, light and enchanting Baroque music with bits of history and whimsy, and each 15min show is different; that is to say that if you stay all night freezing your extremities, you'll be rewarded with five different animations. See their website for the exact programme; the projections are free with admission to the gardens.