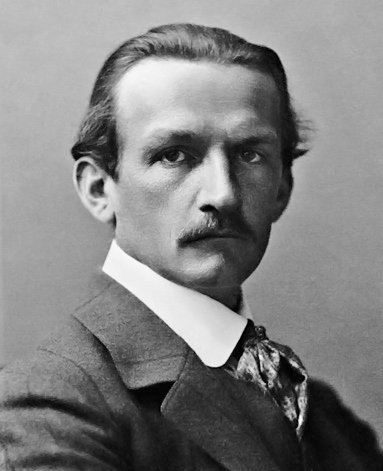 Born in the German coastal town of Stettin (today Polish 'Szczecin'), Max Berg (April 17, 1870 – January 22, 1947) went on to become one of the most eminent architects of his time, and nowhere will he be remembered more so than in Wrocław/Breslau, where he made an indelible imprint of the landscape of the city as its chief architect for over 15 years from 1909 to 1925.

After completing high school in Stettin/Szczecin, Berg attended the Technical University in Berlin-Charlottenburg where his development as a budding architect was nurtured first by Carl Schafer, and then by Franz Adickes. Upon graduation he served several years in the military, and briefly worked at the Szczecin Building Administration, before becoming a building inspector in Frankfurt am Main. It wasn't until Berg's surprise appointment as the chief city architect of Breslau in 1908, however, that his career really took off at almost age 40.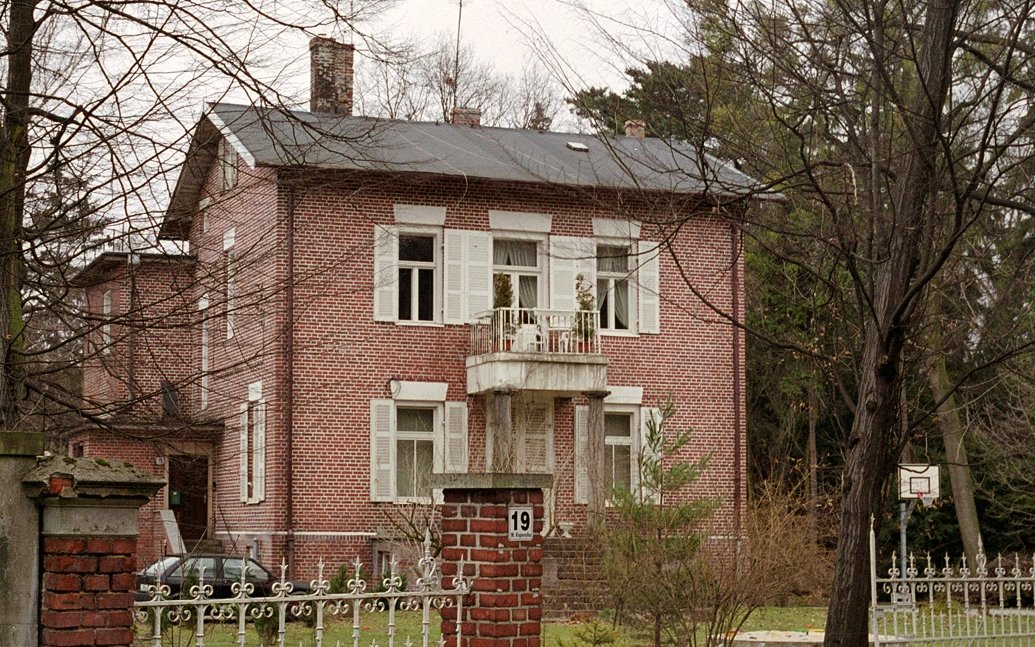 Moving to Breslau/Wrocław, Berg began modestly by redesigning a villa in Park Szczytnicki  at ul. Mikołaja Kopernika 19 to serve as his private home, which survives today. A keen proponent of the modernist style, and in particular uniform concrete structures, Berg had bolder ideas, however, and it was a perfect time for him to put them into practice in Breslau. With the 100th anniversary of Napoleon's 1813 defeat at the Battle of Leipzig approaching, Breslau authorities were keen to build an enormous exhibition hall that would represent the power and progress of the Germany Nation. Berg was eager to oblige and teamed with eminent architect Hans Poelzig to design his defining work – the domed Centennial Hall. Then known as the Jahrhunderthalle, the reinforced concrete dome was an engineering marvel and the largest building of its kind when it was unveiled in 1913. Still in use today, in 2006 Centennial Hall was awarded the status of a UNESCO World Heritage Site and is undoubtedly the greatest testament of Berg's architectural legacy.
Building quite literally off the success of the Jahrhunderthalle, Berg set about changing the look of Breslau/Wrocław with structures including the hydroelectric power stations on both sides of the Pomorska Bridge, the public baths at ul. Marii Skłodowskiej Curie 1 (now a Pizza Hut), and the modernist chapel and morgue facility in Osobowicki Cemetery.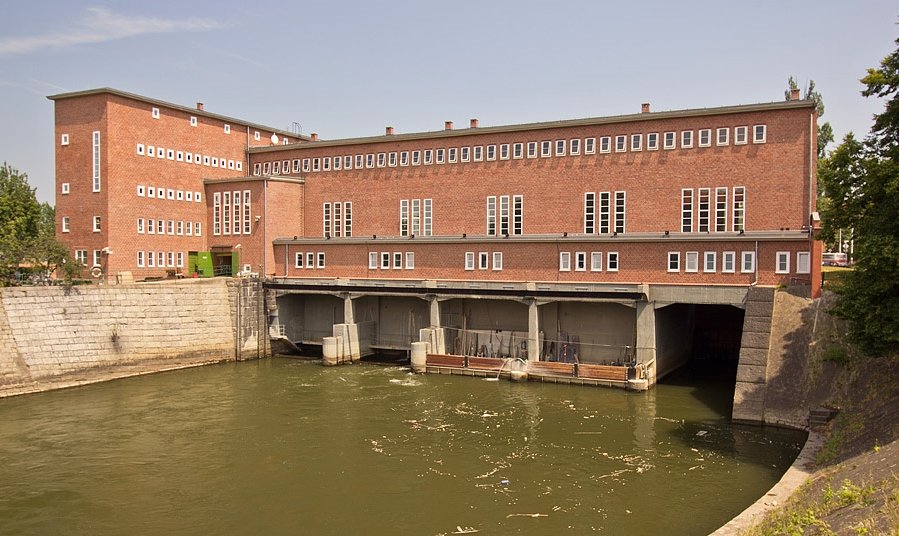 Although his mark was being made, Berg's overall vision for a modern Breslau soon set him at odds with the city council. In 1920 he submitted designs for a number of skyscrapers across the city in an attempt to reform existing building codes to allow for his more controversial designs. These included a vast new town hall with a 20-storey tower on today's Plac Powstańców Warszawy, which would serve as the new administrative centre of the city. The plan, which today would almost seem blasphemous, included knocking down the buildings ringing the Rynek and replacing them with concrete office blocks. Prompting both praise and outrage in equal measure, Berg's plans were eventually canned citing a lack of funds. Though he was elected for a second twelve-year term as city architect in 1921, conflicts with city authorities festered and Berg became disillusioned by his perceived lack of support. By 1925 he was forced to leave office by 'mutual agreement,' though he retained his wage until his term was officially up in 1933.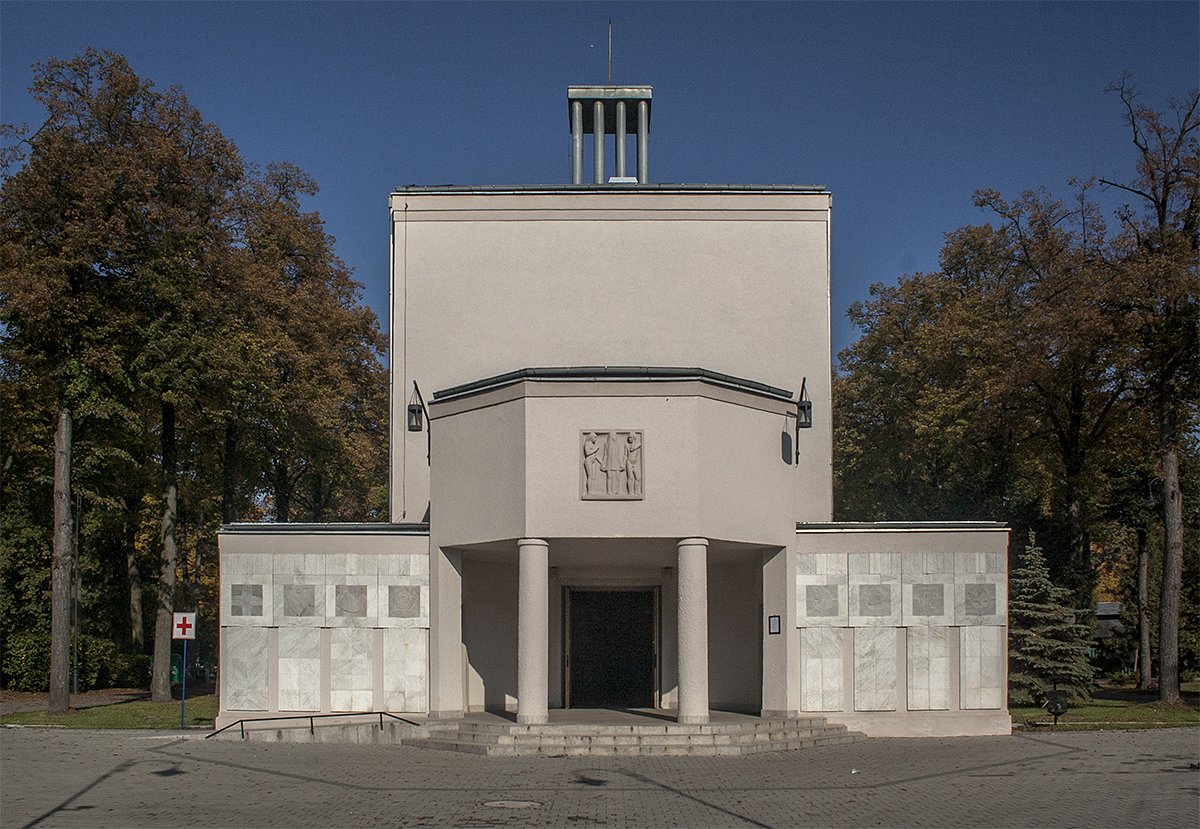 Moving to Berlin, Berg - a keen humanitarian - refused to join the Nazi Party and when World War II began he retreated to the German spa town of Baden Baden. During the war he sent personal appeals to Reichminister Martin Bormann to save from destruction the architectural monuments of Rome, which was eventually declared an 'open city' and spared from bombing. In his later years Berg dedicated himself to journalism, theosophy and the study of Christian mysticism, living out the rest of his days in Baden Baden until his passing on January 22, 1947.