Communist Poland typically calls to mind a cold, colourless landscape of uniform concrete drabness - essentially the antithesis of energetic and illuminated Times Square or Las Vegas, the very pinnacles of capitalist decadence and indecency. The little known irony here, however, is that neon signage - which is most closely associated with American commercialism and consumerism - was actually prolific in the People's Republic of Poland during the Cold War. Though neglected for decades, many of PL's neon signs have survived the vicissitudes of time and artistic trends to evoke nostalgia today, and inspire not only neon restoration projects, but a general revival in retro iconography and illuminated signage.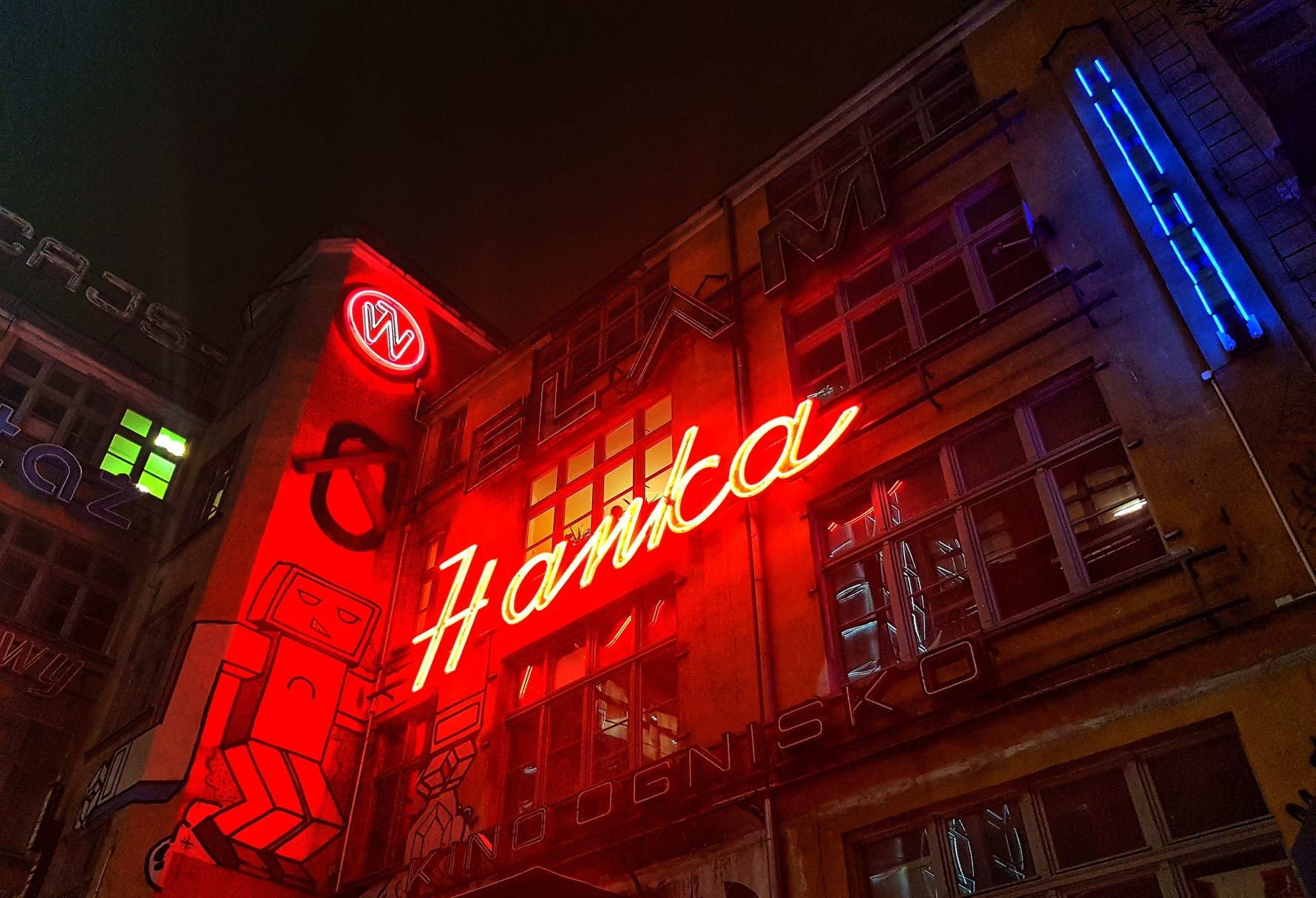 After Socialist Realism died with Stalin in the late 50s, a new, less restricted period of creative expression began in Poland, and neon rather oddly became the favoured medium of city authorities looking for an inexpensive way to brighten the grey urban landscape and create a veneer of economic prosperity at a time when stores shelves were practically bare. During the 'neonisation' programme of the 1960s and '70s, the country's most gifted architects and graphic designers were commissioned to create unique neon advertising for everything from Polish products and state-run companies to cultural landmarks like cinemas, theatres, nightclubs and train stations. Vibrant, stylish and often incredibly creative neon signs were an integral part of the urban landscape of communist Poland.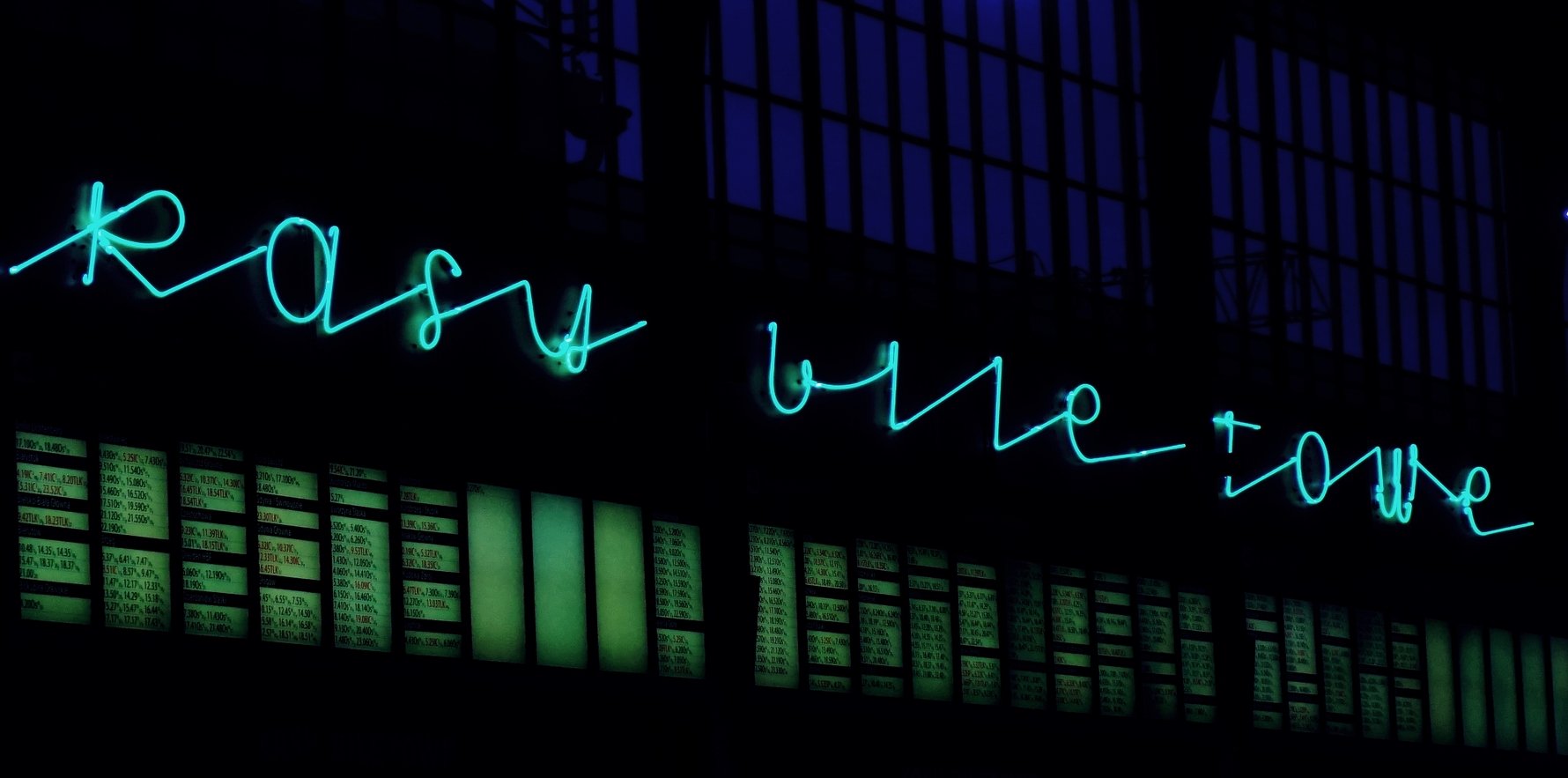 By the late '70s, however, the communist economy was so bad that it was no longer viable to keep the country's neons illuminated, and once the plugs were pulled many were left to ruin, while others were demolished along with the buildings they once brightened during the disdain for the PRL regime that predictably marked the early post-communist years. Recently, however, attitudes have changed, and Poland's 'neon age' is being recognised as an important part of the country's historical and artistic heritage. Neon is back in vogue, and not only are those neon signs that still survive in Poland's cities being preserved and restored, but an entire new generation of neons are brightening the thresholds of modern businesses.
 


Perhaps no figure deserves more credit for the recent neon renaissance in PL than photographer Ilona Karwińska, who began documenting and preserving the illuminated legacy of communist-era advertising in Poland back in 2005. In 2012, Karwińska and her partner, graphic designer David Hill, opened the Neon Museum (neonmuzeum.org) in Warsaw's Praga district. If you can't make a visit to the capital, get your hands on her book - Polish Cold War Neon - which is in English and features fantastic photos of the most iconic neons across the country.

While Warsaw is undoubtedly the neon capital of Poland, Wrocław is home to some of the country's most iconic and most photographed neon signs (though good luck getting a good shot - it's no easy feat). Neon greets visitors immediately upon arrival throughout the Wrocław train station, and the famous 'Dobry Wieczór we Wrocławiu' (Good Evening in Wrocław) sign across the street is there to welcome you as soon as you step foot outside. Other famous Soviet-era neons include the entrance gate of the Wrocław Zoo and the animated antics of the burglar atop the PZU building on Plac Kościuszki, while the modern, hand-scripted sign of the Academy of Fine Arts encapsulates the comeback this art form has made in recent years. The opening of Neon Side now gives visitors the opportunity to admire dozens of salvaged neon signs all in one place, while connecting neon to local hipster culture at Surowiec club. Use the listings below - each replete with GPS coordinates - to go out around Wrocław and get your ne-on.