Every year that passes seems to come wrapped up in complaints about it being the 'worst year ever', but 2020 has a better argument than most in a modern context. What a wretched year this has been, right? To make matters worse, the national team even conspired to lose 6-0 to Spain. 6-0! Whatever next, locusts? Loathsome sores?

We're trying to stay relatively optimistic here at Berlin In Your Pocket, as positivity and a focus on the light is the only way to navigate the uncertainty and chaos that is the coronavirus world. Well, that and being aware of the rules, of course.

What are the rules? They are always open to change, but Berlin remains under tight restrictions as the country navigates its second wave. Or is this the third wave? Difficult to keep track, truth be told. Anyway, what are those rules? Most importantly, we should be keeping our meetings to a minimum. Avoid private parties and only meet with one other household. All meetings should involve a maximum of 10 people, although ideally that should be less.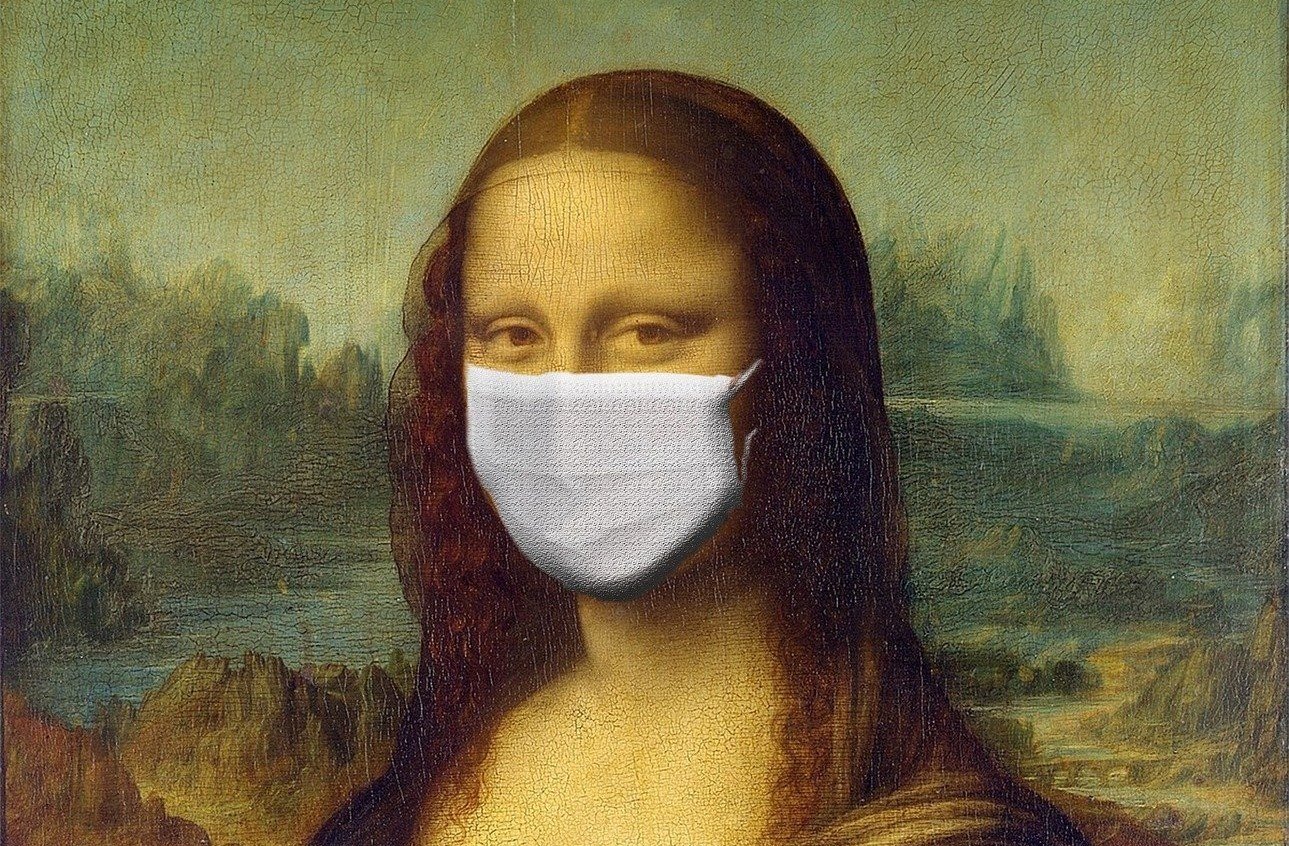 Cafes, restaurants, bars, gyms and other services remain closed for the time being, although patrons are still able to take food and drink away from those establishments that offer such services. Public transport is working, but doors will open automatically and don't even think about entering without a mask or suitable face-covering. With that in mind, keep your mask with you at all times. Museums and galleries are also closed, although an increasing number are offering online exhibitions and events.

These rules are scheduled to be relaxed on January 10 but that depends on a whole heap of things. It is pretty naive to assume that normal life will resume sooner rather than later, and Berliners must prepare themselves for the worst.

To explain the transmission of the aerosols in various scenarios, from private gatherings over classrooms to restaurants and public places, this interactive tool from the German newspaper "Zeit Online" is the best we found.

Click here and hit "Einverstanden" to allow ads and entry to the site.

Anyway, this is getting a little too heavy, so lets take a look at some ways to enjoy and experience Berlin, in a roundabout sort of way.
City Walks
Berlin is a far more pedestrian-friendly city than it seems to get credit for. Our site has a number of Pocket planned walks that are perfect for visitors and locals alike, short strolls that will help you get to grips with this most historic of cities. Just be sure to stay a safe distance away from, you know, anybody else. 
An Actual Apocalypse
Berlin was the epicentre of the Cold War, the city in which ideologies faced off in the most terrifying game of Chicken that the world has ever experienced. Luckily for us all, the apocalypse was avoided, but Berlin's somewhat deserted streets during the pandemic make for some curious visuals. You can tick off many of the great Cold War sights such as Checkpoint Charlie and the East Side Gallery, while also checking out fascinating abandoned spots like Spree Park and Tempelhof Airport. Plenty of space at the latter, after all.
Wander the Parks and Gardens of Berlin
The weather is about to start taking a turn for the better, which should go a long way to helping the world get back on its feet after this crisis. Berlin is full of green areas that are as enchanting as they are tranquil, and enforced time out of the office should encourage people to get out and explore them more than usual.  
Art in the face of fear
Art conquers all, don't you forget that now. Few cities have the artistic integrity and credibility that Berlin does, and you better believe that there will be all sorts of media coming out of the German capital when things are back to normal. One our favourite forms of art in the city is the mass of murals that cover the concrete canvases of the urban areas, proof if proof was needed that colour and creativity can lighten up even the most dour of materials. We've got a special feature on Berlin's murals in the pipeline, so get your mural-seeking glasses and hat ready. 
Explore the cemetery
Woah, woah, woah now, In Your Pocket, calm down! Things aren't that bad, not yet, are they? No, we're not saying you should visit the Friedrichsfelde Central Cemetery in order to pick out a plot of land, far from it, we're saying you should visit to see the graves of a who's who of German socialism. Located in Lichtenberg, the cemetery includes the final resting places of Rosa Luxemburg, Walter Ulbricht and many more.
Read a book
There are countless excellent books written about Berlin, to the point where we cover a different one in every print guide we release. Now is a great time to make yourself a list of the things and see this magical city through the eyes of history's great creative minds. Start with Anthony Read and David Fisher's city biography and go from there or have a look through our book selection about Berlin.
Visit an online exhibition
We dread any and all uses of the term 'new normal', but this is what we have to do for the time being. Many forward-thinking museums and galleries in Berlin are offering online jaunts through their catalogues, opening the doors of culture to those stuck inside during these strange times. Check out what's available at this link here.