As Slovakia's communist years recede further into history, more and more visitors venture to Bratislava in search of a little bit of socialist nostalgia. Bratislava's old town doffs its cap more to its proud Hungarian past, so those after some 20th century remembrance best head to the neighbourhood once known as the Bratislava Bronx.
Petržalka has long outgrown that title, but it remains one of the most engaging neighbourhoods in Europe. It also happens to be massive, its 100,000 plus citizens making it one of the biggest residential complexes in Central Europe. Some 65% of Bratislava's residents lay their heads in Petržalka, a mass of 'communist-style' concrete blocks known locally as 'panelaks'. It is connected to the rest of the city by five bridges, each as interesting as the last.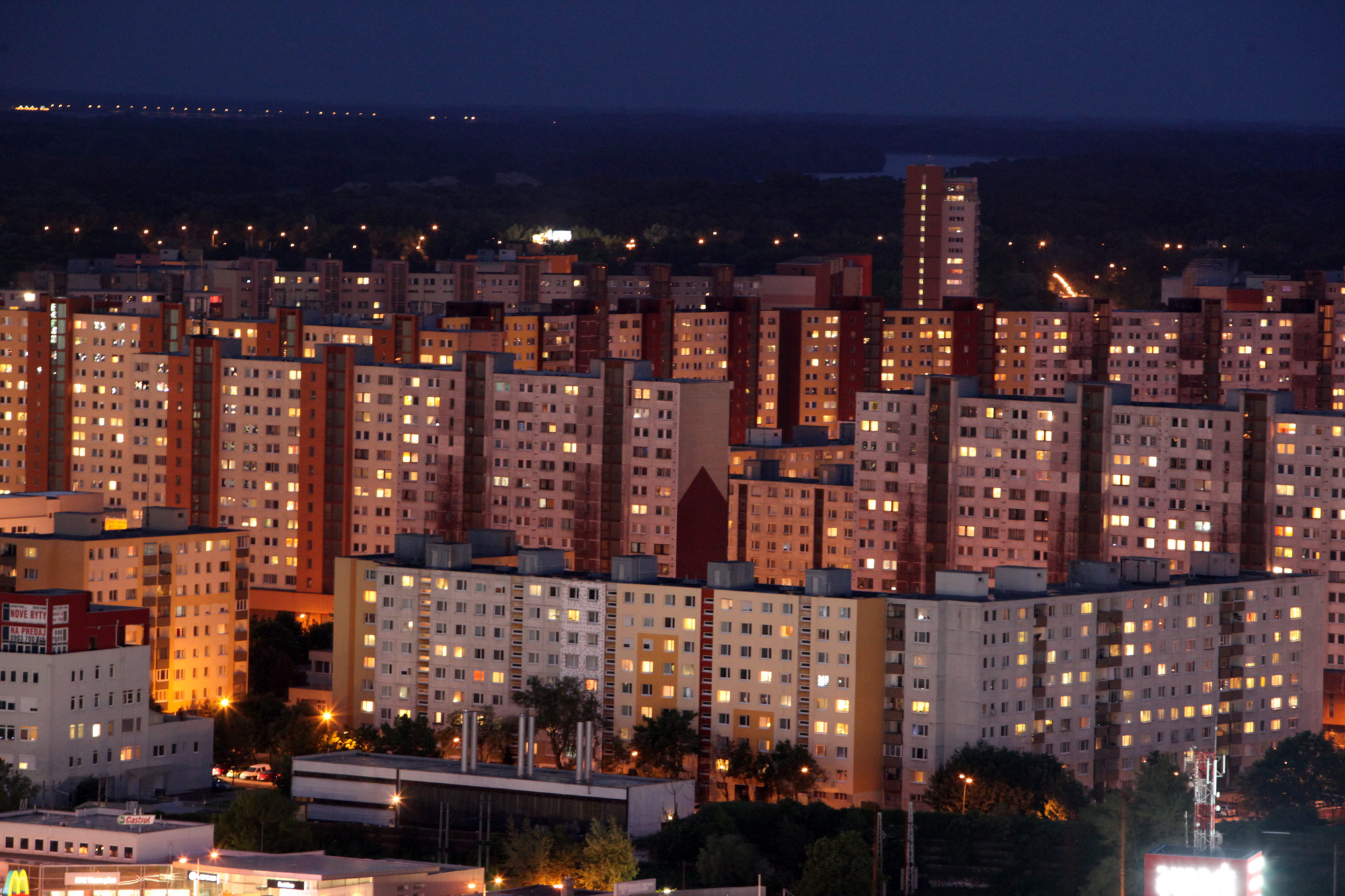 Petržalka might be the largest Slovak neighbourhood today, but its history is actually more closely tied to Hungary. It was originally referred to as 'Hungarian Island', and it wasn't until Czechoslovakia was established that the neighbourhood became a part of Slovakia. It was at this time that the name Petržalka was adopted, in reference to the vegetables and herbs that filled the fields.
Despite the mass of concrete and housing, Petržalka is a surprisingly varied neighbourhood with masses of character and no small amount of greenery. It is home to one of the oldest municipal parks in Europe in the form of Janko Kráľ Park, and one of Slovakia's oldest theatres. But it is the communist blocks that steal the show, hulking masses of concrete that hint at a glorious future that is now part of a regrettable past.