Snow or sunshine, Budapest and its surrounding area has plenty of things to do for outdoor enthusiasts. Outdoor sports are loved by Hungarians and several areas that are a stone's throw away are flexible during summer and winter and used for different kinds of sporting fun. Be it hiking, running, skiing or sledding it's all just a few tram stops away.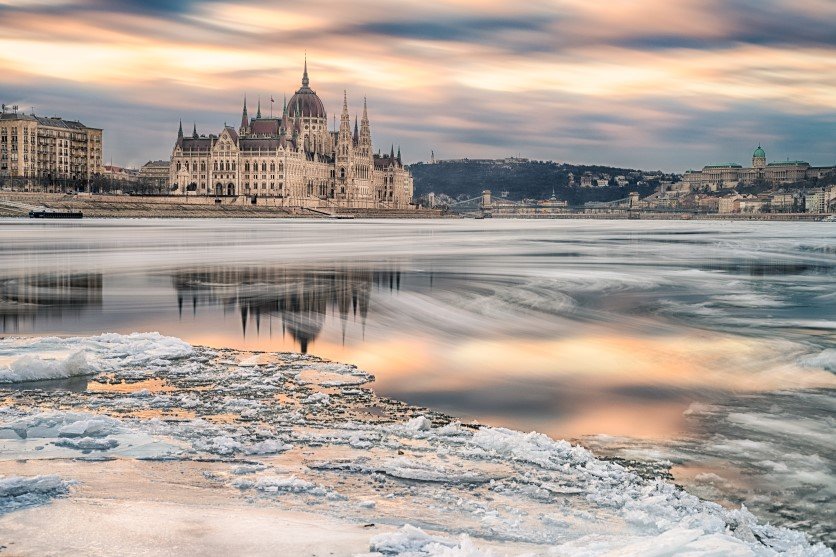 Normfa
The largest and closest wooded area in Budapest. Filled with intertwining trails with wonderful panoramic views of Budapest and of the Pilis area (the mountains behind) this area is located on "Svábhegy" in the Buda hills and quite close to the popular and highest peak in Budapest, "Jánoshegy". Families take their children here for junior skiing lessons which are offered during the winter season. Little restaurants and hot cacao or mulled wine are available as well as fresh rétes (strudel) for only HUF 250.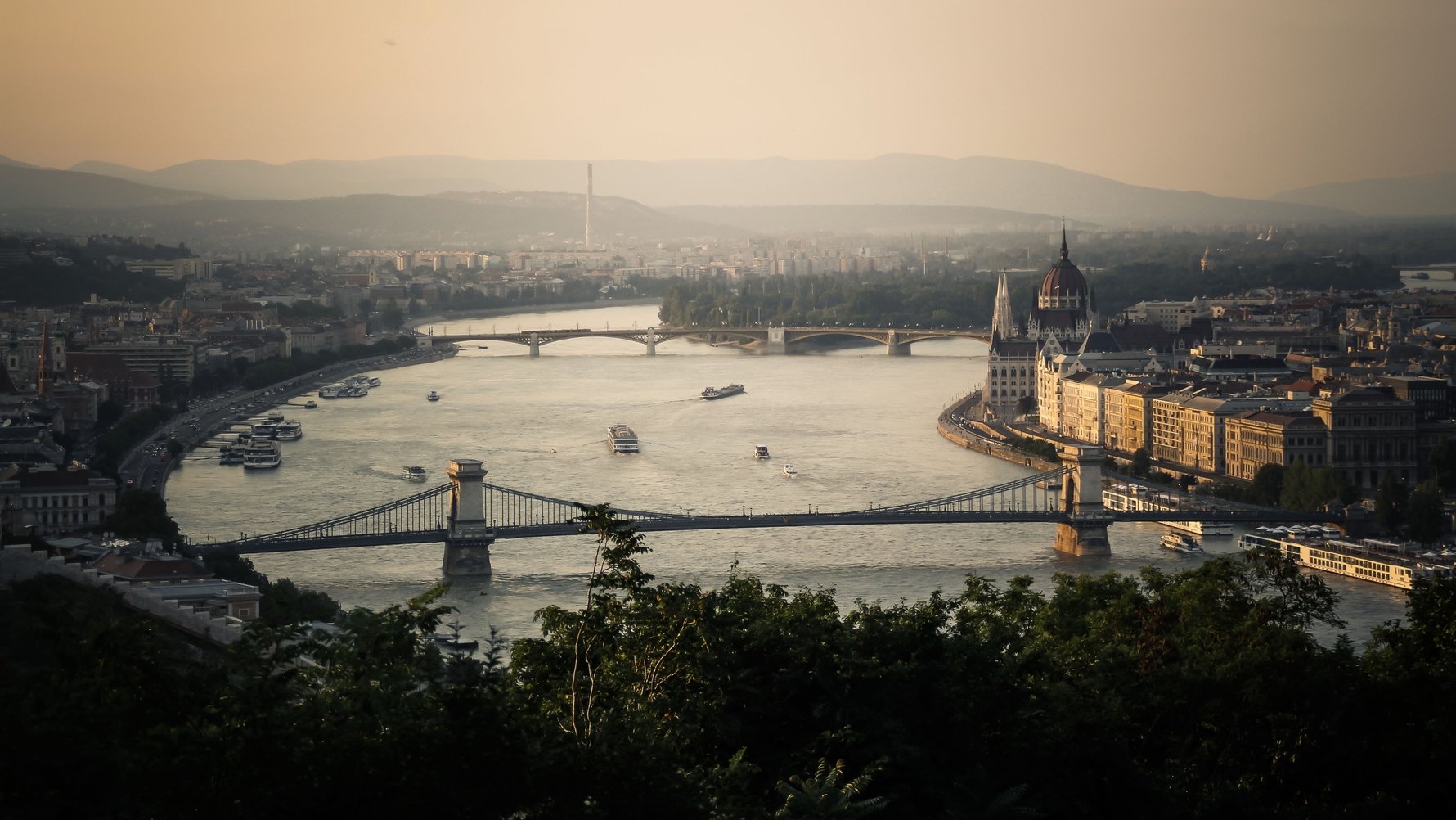 Located right in the center of town, Gellert is home of the Citadella and boasts a wonderful labyrinth of different trails through the urban park. Views of a 360 degree panorama of Budapest and beyond its borders are spectacular. Many people like to take a break from the city life and hike the area, which almost big enough to get lost in. Within the hill there is the Gellért Hill Cave, part of a network of caves within Gellért which now serves as a chapel. A World Heritage site, Géllert houses three traditional thermal baths at its foot: Gellért, Rudas and Rác. Take the 18 Tram from Battányi tér or from Deák tér the 47 or 49 to the Gellért hotel stop. Walks can start from the Freedom bridge or Elisabeth Bridge.
Hármashatárhegy (Three Border Mountain)
Located in the Buda Hills it is a little further beyond than Normafa, and more secluded. Popular for paragliding which is not possible in winter, though sledding is and loads of fun for groups of people. The area can be quite windy due to sparse forestry but there's a little restaurant here for some hot cacao or tea. Take the 65 bus from Kolosy tér up to the last stop. Get to Kolosy tér by the HÉV from the Buda side of Margaret Bridge.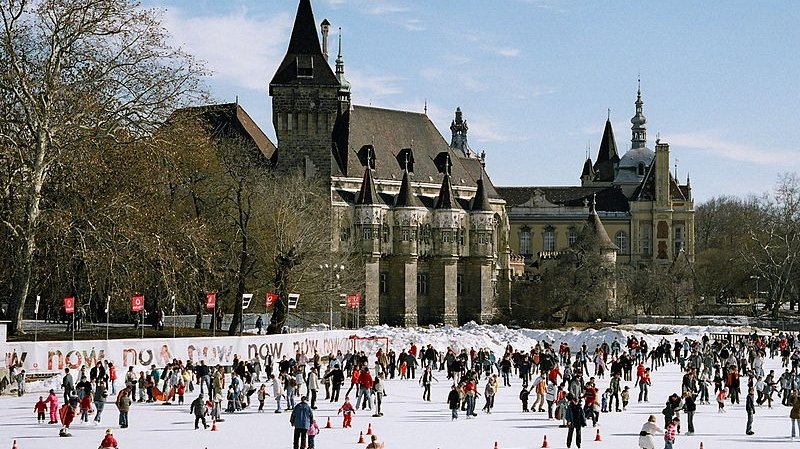 Europe's largest outdoor ice-skating rink is located in front of the Vajdahunyad Castle. In the summertime it is used as a recreational pond with boating and duck watching while in the winter, it becomes a mega skating rink with music, ample lighting and loads of fun. Locals who love winter sports fill the skating rink every evening of the week. Children's areas are available also fast skating zones for lovers of speed. Located next to the Arena Plaza which was built on a former horse racing track. Above the skating rink sits the retro bleacher seating area of the former track and some modern architecture. Not as crowded as other areas however in the last year or so it has picked up more clientele. It's fun for families who want to go shopping and make a sport stop, before or after a movie. Rentable skates.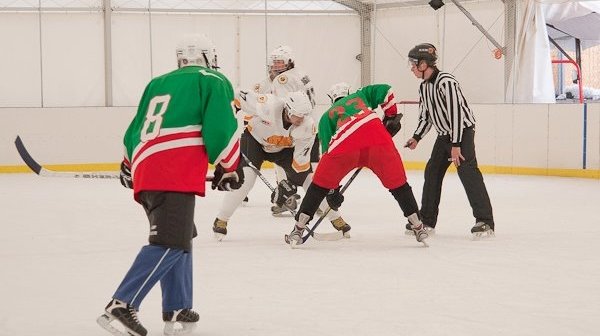 This sport centre, located next to the Millenáris, has an outdoor ice skating rink that is filled with quite talented skaters. Perhaps it is because it is located in a residential area, different from the others and also has daily hockey practice and quite able bodied little tikes get out there to hit the pucks. However, it is open for everyone, and for the more quiet types, it is better.