Budapest, with the glittering Danube flowing through its heart, is a city of contrasts. On one side, the rolling Buda hills echo tales of bygone eras, while the bustling Pest side pulses with the energy of the present. This guide will navigate you through both the celebrated landmarks and the hidden gems of Hungary's capital. Nestled at the crossroads of Eastern and Western Europe, Budapest seamlessly blends its rich history with a lively contemporary culture. Its unique architectural heritage, from Roman ruins to Art Nouveau masterpieces, paints a vivid timeline of a city that has gracefully evolved through the ages.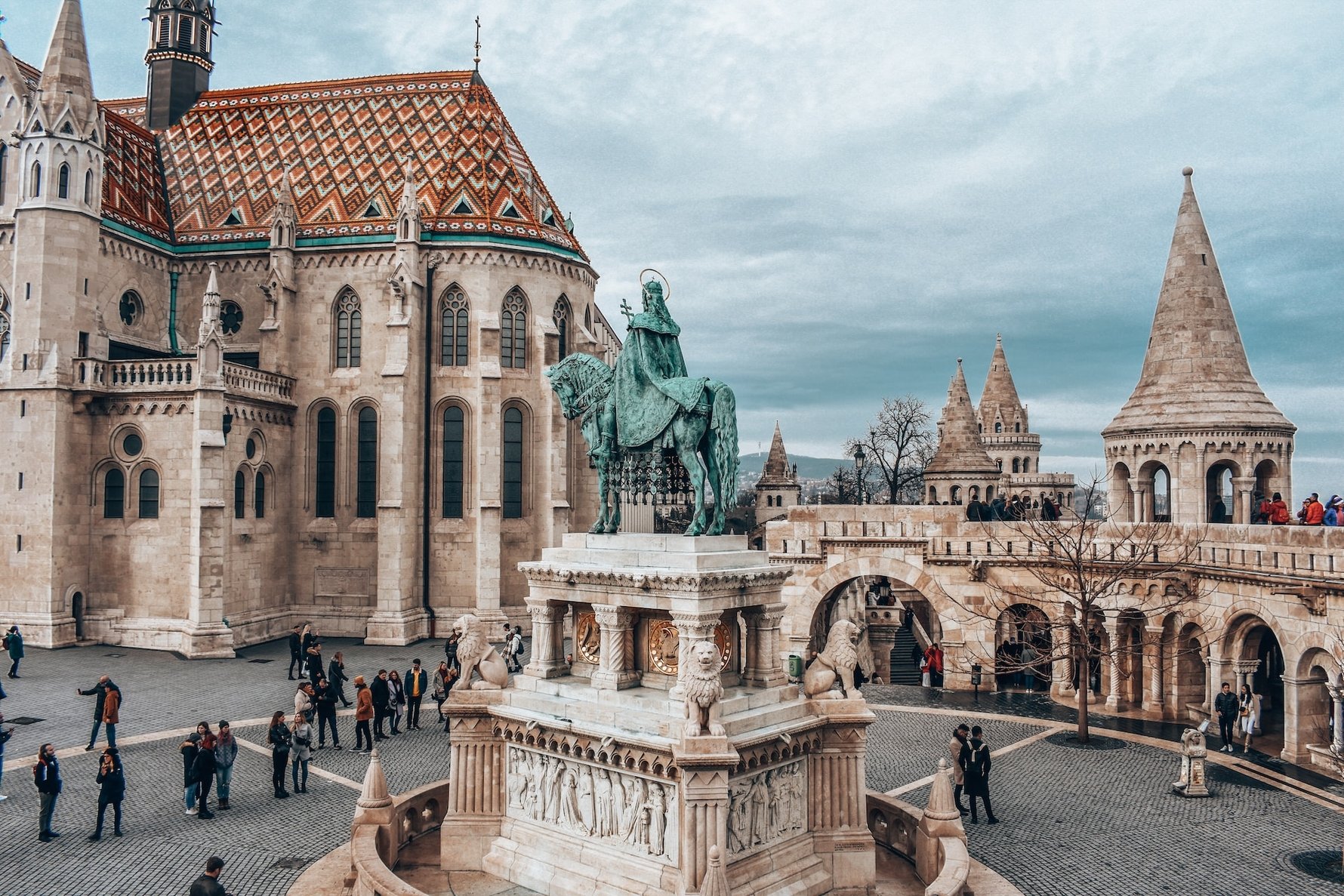 The Historic Labyrinth – Buda Castle and Surroundings
Buda Castle, perched high above the city, is proof of Hungary's rich past. Established in the 13th century, it has witnessed the rise and fall of empires, enduring both Ottoman and Habsburg dominions. While the castle itself is awe-inspiring, the surrounding district, often overlooked by many tourists, is rife with history. You can wander through the narrow alleys to discover the Matthias Church, an architectural marvel of the Middle Ages, or the Fisherman's Bastion, which offers panoramic views of the city. For those truly keen on delving into the area's secrets, guided tours can introduce tales of medieval intrigue and hidden underground tunnels.
Bathing in Tradition – The Thermal Baths
Budapest, often dubbed the 'City of Spas,' boasts a spa culture dating back to Roman times. Among them, Széchenyi Thermal Bath, with its neoclassical architecture, is Europe's largest medicinal bath. Nearby, the Art Nouveau-styled Gellért Bath offers an equally fresh experience. These baths are not just about relaxation. They're rich in minerals like magnesium and calcium, believed to have healing properties for joint ailments and circulatory problems. For a less crowded experience, consider visiting during weekday mornings.
Beyond the Mainstream – Alternative Budapest
Venture beyond the conventional, and dive into Budapest's lesser-known attractions. The city's ruin bars, born from the remnants of abandoned buildings, are a must-visit. Szimpla Kert, the pioneer among them, is a maze of eclectic rooms and courtyards. The art enthusiasts should explore Budapest's independent galleries, such as the Lumas Gallery, showcasing contemporary Hungarian artists. Music aficionados will be drawn to venues like A38, a converted ship, which hosts a mix of local and international indie bands. And for a quirky museum experience, the Pinball Museum offers a playful trip down memory lane. For those looking to unwind after a day of exploring, Budapest's vibrant digital entertainment scene offers unique experiences. Platforms like HU1 unibet are becoming popular hangout spots for both locals and visitors, providing a contemporary touch to the city's diverse entertainment palette.
Culinary Budapest – Beyond Goulash
Hungarian cuisine, while rooted in tradition, is undergoing a renaissance. Yes, goulash, a hearty stew, is iconic, but there's so much more to taste. Visit the Great Market Hall where you can enjoy lángos, a deep-fried dough topped with sour cream and cheese. For a modern twist on classics, Borkonyha WineKitchen, a Michelin-starred restaurant, seamlessly blends Hungarian ingredients with contemporary techniques. Meanwhile, Karaván, a street food hub, offers dishes from chimney cake to gourmet burgers. And if you're seeking an upscale dining experience with panoramic city views, Halászbástya Restaurant is, of course, a great choice.